America has never been so delicious.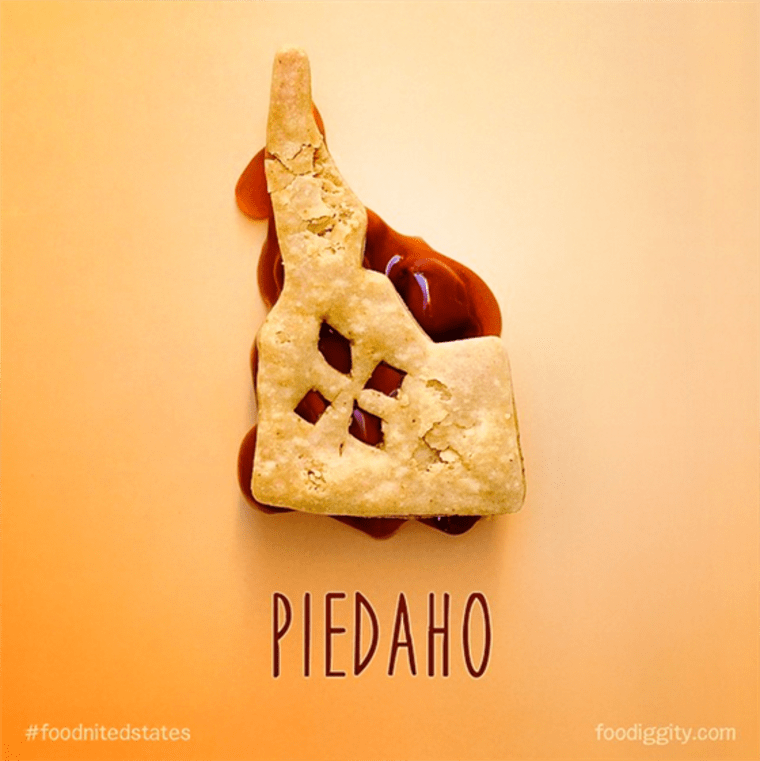 Posting pun-tastic pictures of everything from "New Jerky" to "Piedaho" for his "Foodnited States of America" project, former art director Chris Durso has been creating and photographing state-shaped foods and posting them on social media since last summer. The project went viral this month, when it reached its halfway point.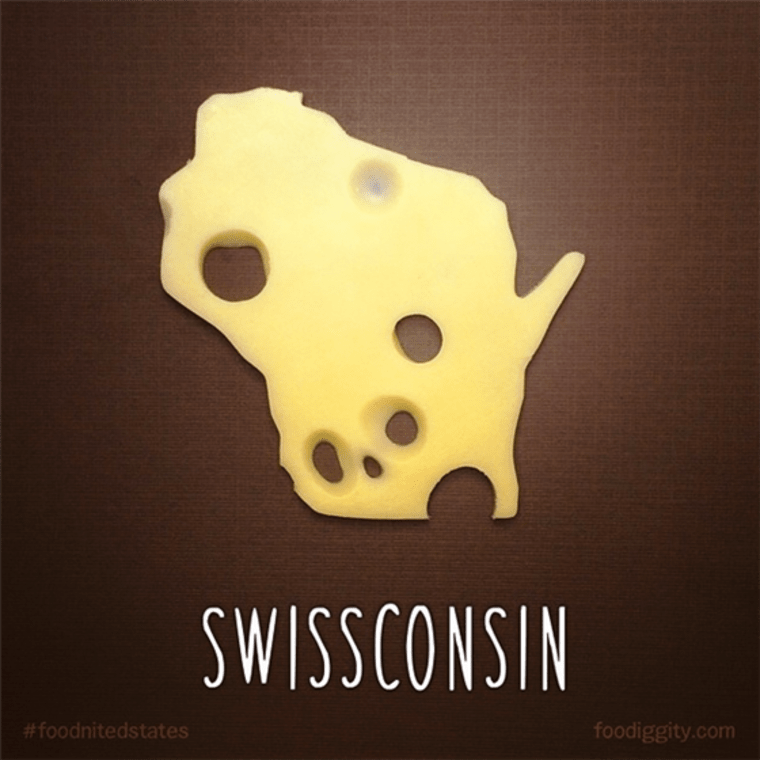 "The past two days have been really overwhelming," he told TODAY.com Monday. "I love how passionate people are when you do their state."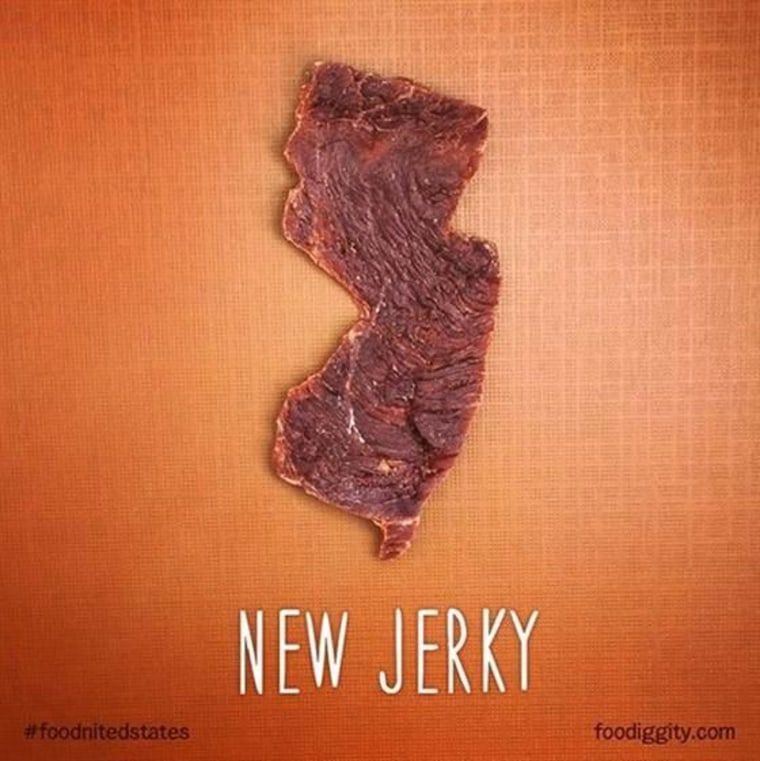 A self-described "creative professional and food satirist" who contributes to the food culture site Foodigity, Chris kicked off the project last summer, when he posted an homage to the Durso family's home state of New Jerky, er, New Jersey.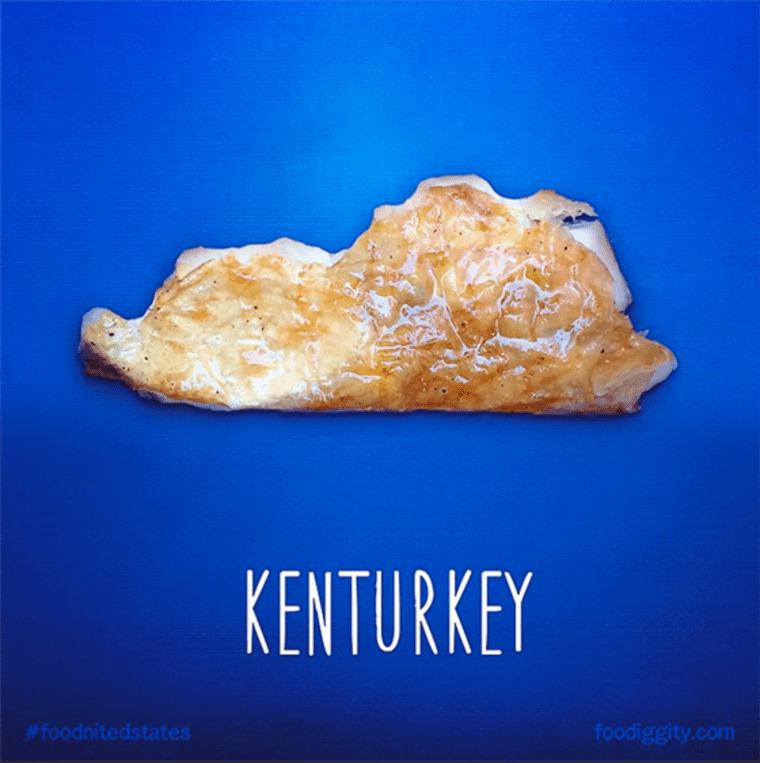 Other mouth-watering states soon followed. In exceptional cases, like "Swissconsin" and "Kaleifornia," the pun ties into regional foods perfectly, but the quality of the pun takes priority over local cuisine, Chris said.
"There are three things to consider: what the state pun is going to sound like, what the word looks like, and how the photo is going to be produced," he added.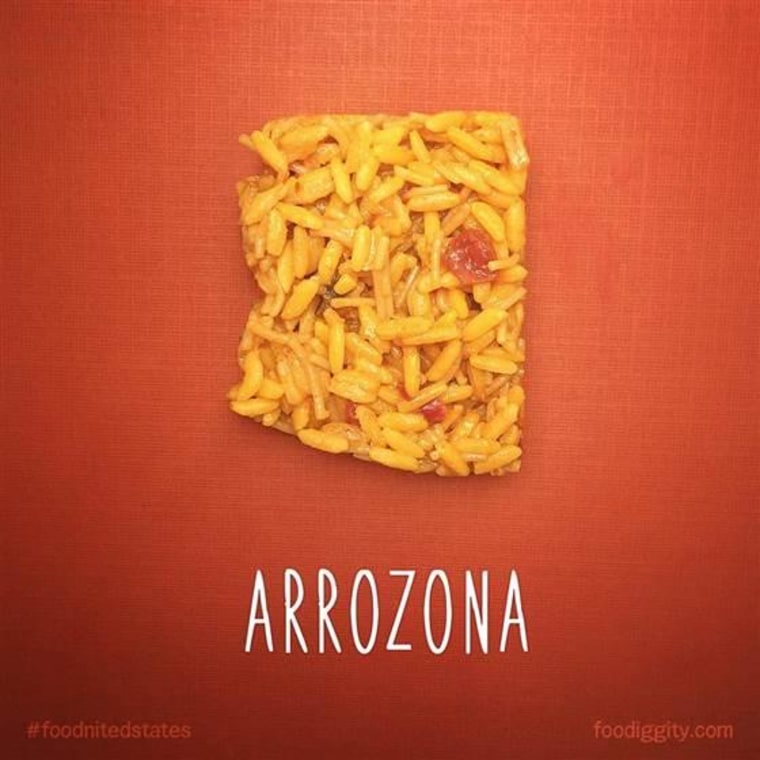 And the entire phenomenon can be traced to his 9-year-old son, Cameron, who pitched the project while strolling by a map of the United States at an after-school program.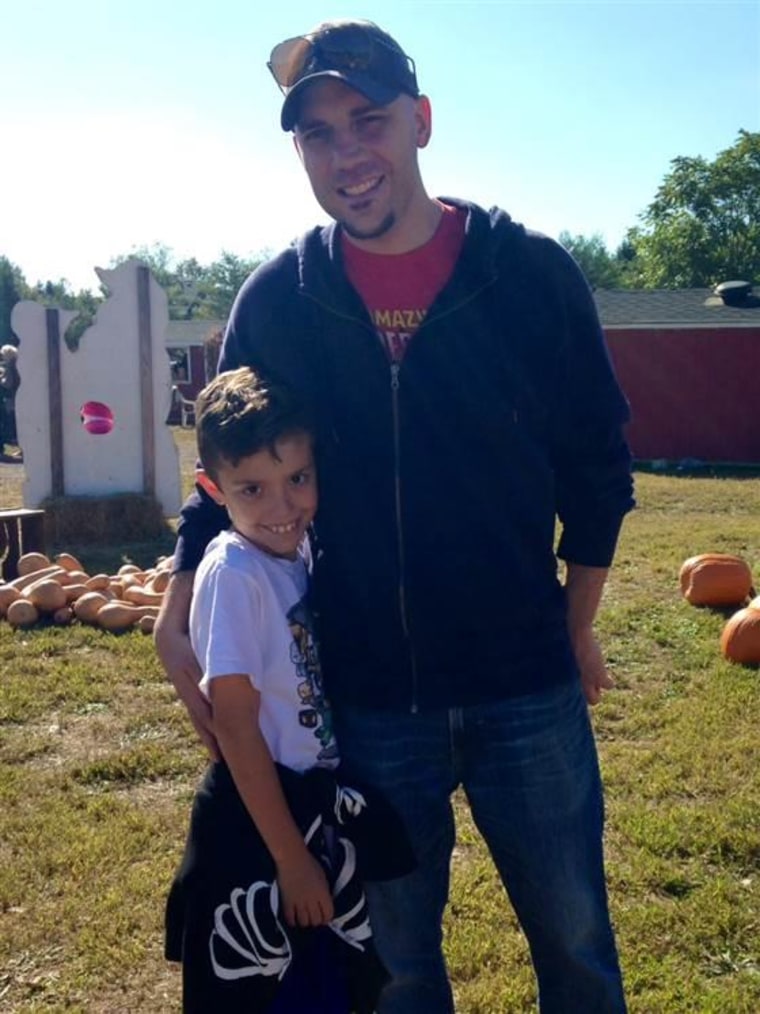 "While we were walking to go home, I passed it, and I told my dad, 'Why don't you do states, just made out of food?'" Cameron recalled. "That's how we got the idea."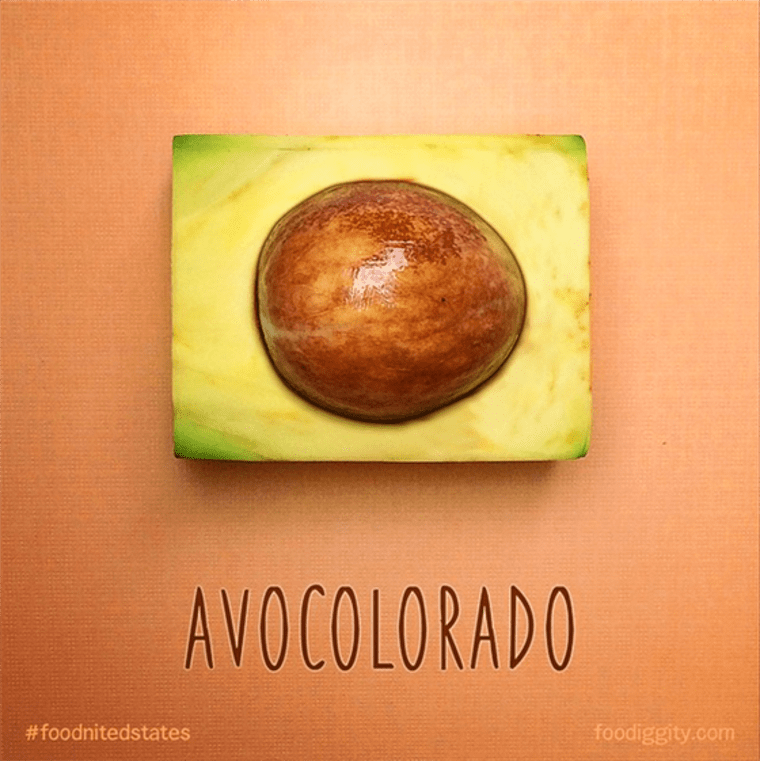 His father was intrigued. "When he mentioned the idea of doing food states, I think I saw something similar, where there were pictures of food made out of different meats or something," he said. "And I was like, 'Well, that's kind of been done.' But then Cam goes, 'But what if they were called, like, 'New Pork' or 'New Jerky'? Puns are always a hit, so, I knew we had something there."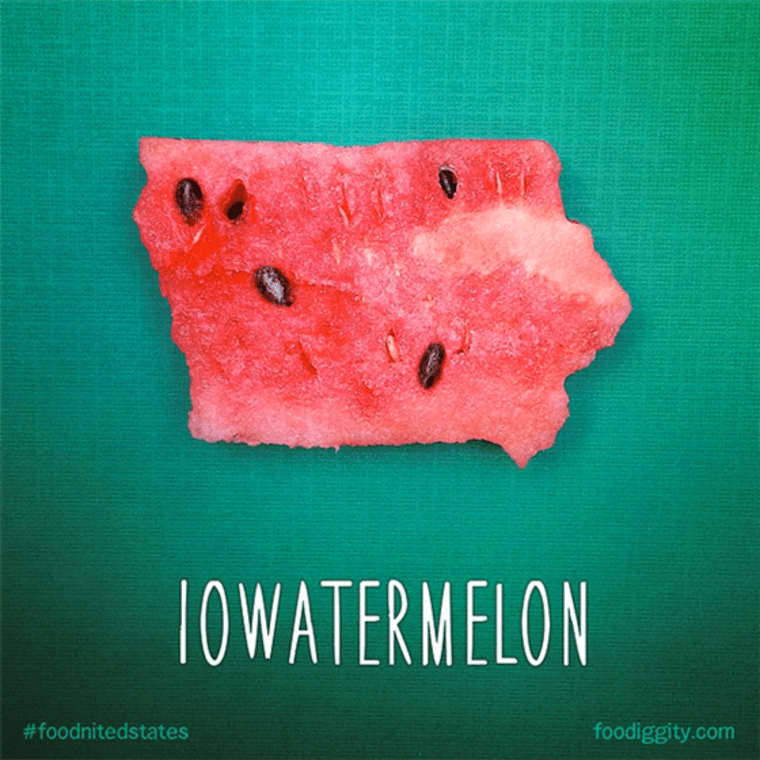 The ideas for the names "just started flowing," Chris added. Soon, co-workers, friends and fans were flooding them with culinary state puns, especially as word of the project spread. "We would get write-ins, whether it was through email or on Facebook," he said. "We would just get inundated with ideas for states."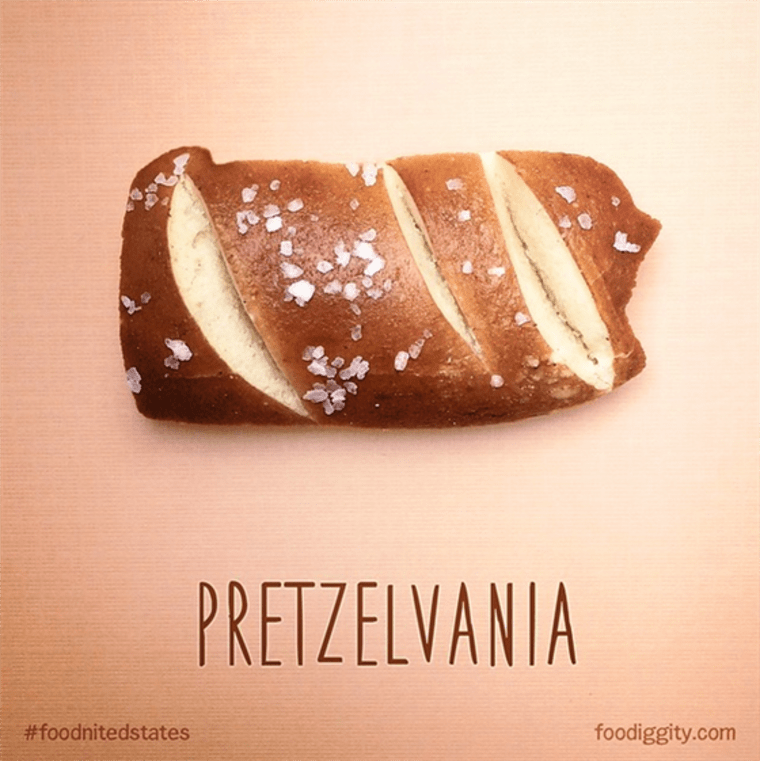 Chris said he uses state-shaped cookie cutters to form his creations, and occasionally freezes more free-flowing specimens to make sure they stay in place while they're being photographed. "Every one of these states is physically made by hand," he added.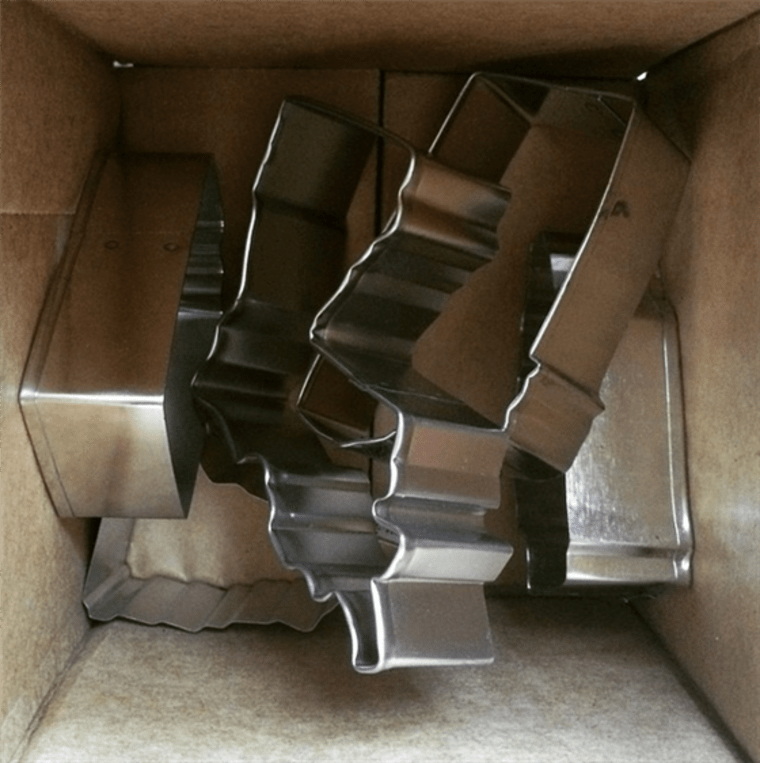 Chris added that he takes great care to maintain the visual integrity of his photos, and doesn't dramatically alter the images with computer software.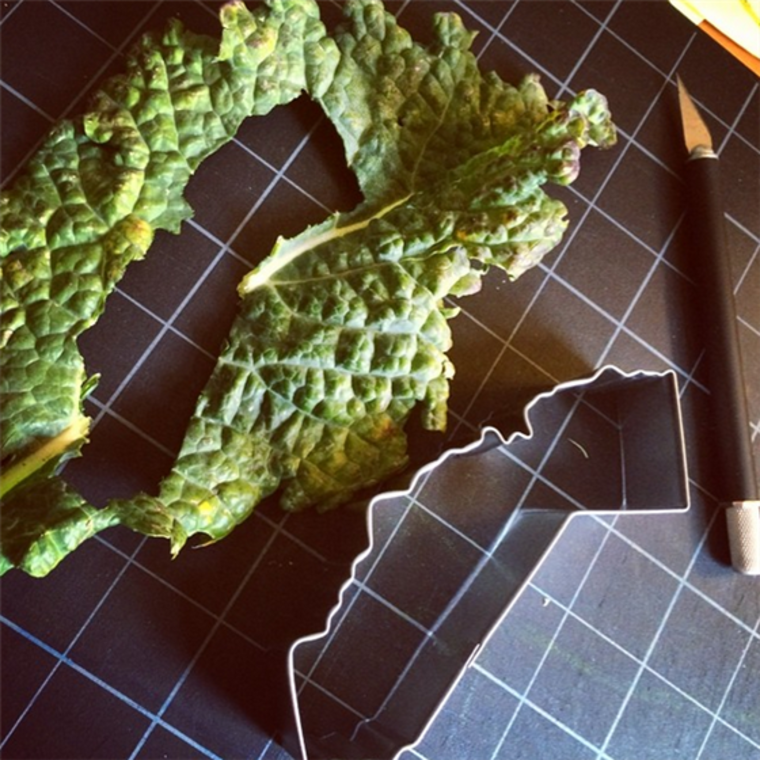 The result, as fans can attest, is a feast for the eyes.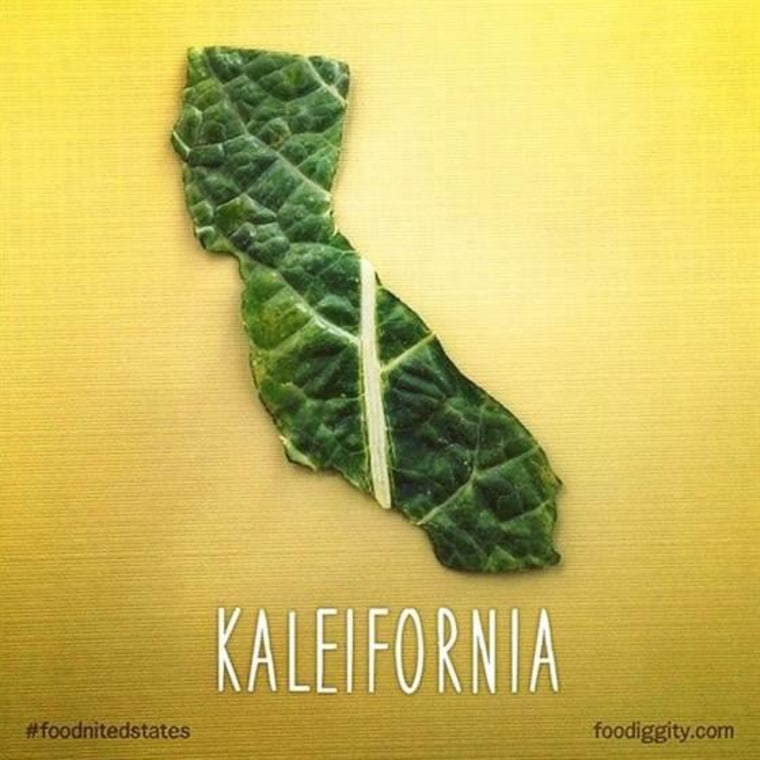 In addition to the popular "Piedaho," one of Cameron's personal favorites is "Quinoashington," whose pun works best when spoken. "I don't really know why," he added. "It's just funny."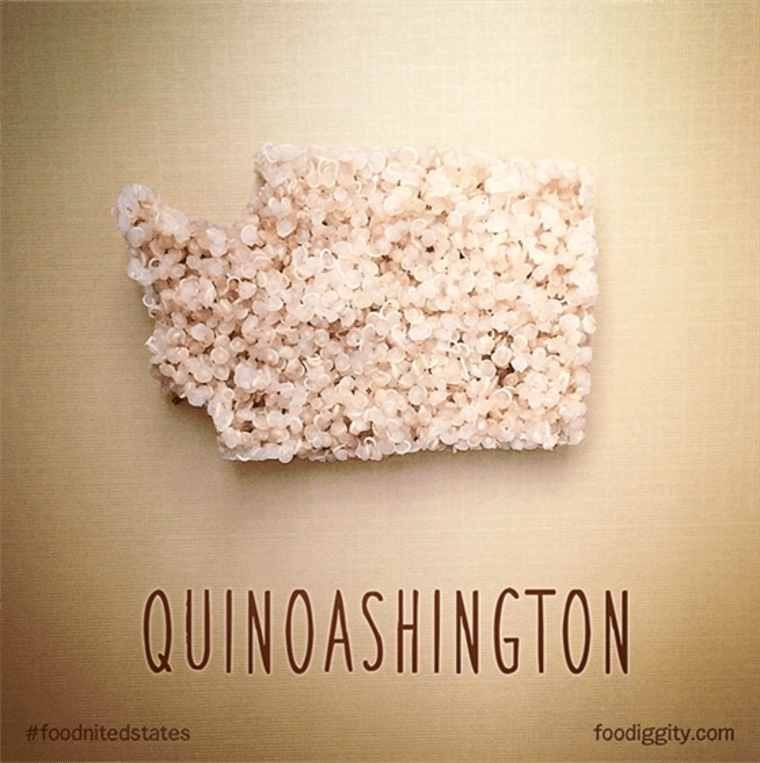 And while Chris does his best to stay true to form, the occasional passionate fan has been known to let him know when a detail is lacking, as was the case with his "Rocky Rhode Island" piece. Said Chris, "An angry Rhode Islander got back to me and was like, 'You didn't do the inner channels! What's wrong with you?' And I'm like, 'Really?' I'm in my backyard with melting ice cream, trying to make a state."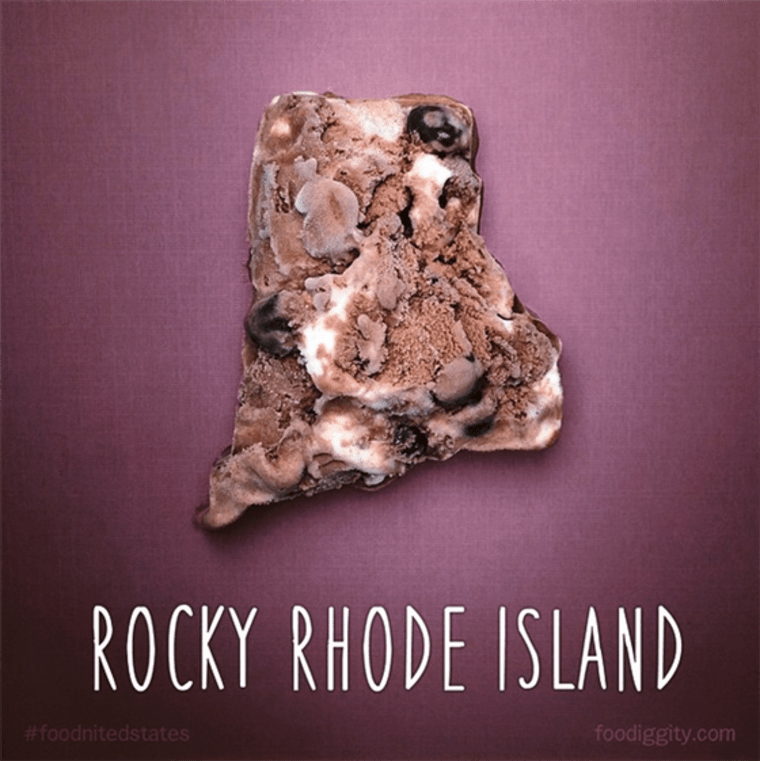 Only three photos have specific release points: "New Jerky" was first because New Jersey is the Durso family's home state. New York, a.k.a. "New Pork," will be last, because it was the first pun Cameron suggested and is Chris' native state. And on Wednesday, the project reached its halfway point with Kansas — the contiguous states' geographic center — which was chosen for state No. 25.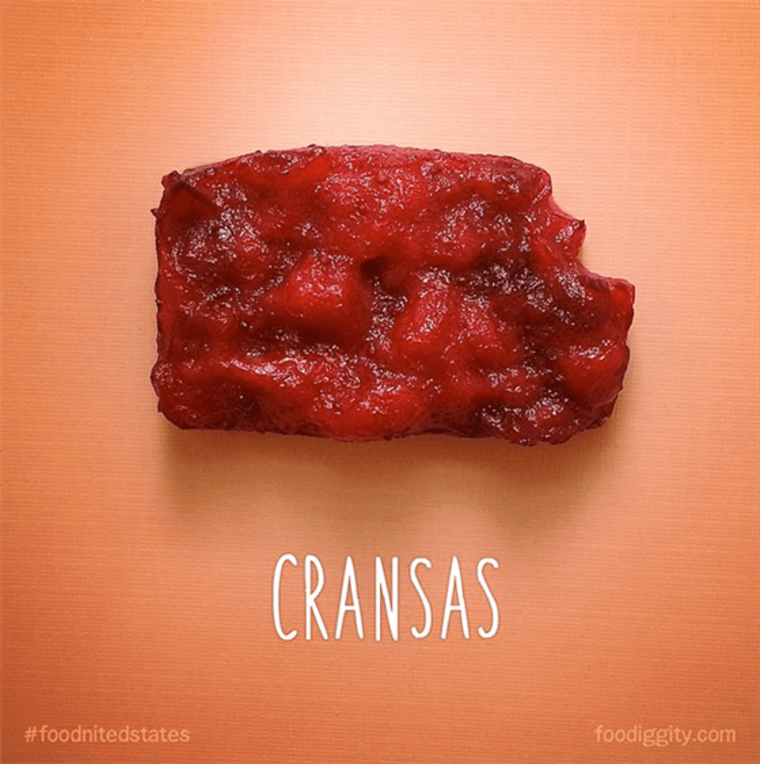 With original intentions to finish the 50 states by this summer, Chris said he might speed up production now that the photos are going viral. And once the full collection is released, he has a few more ideas in mind.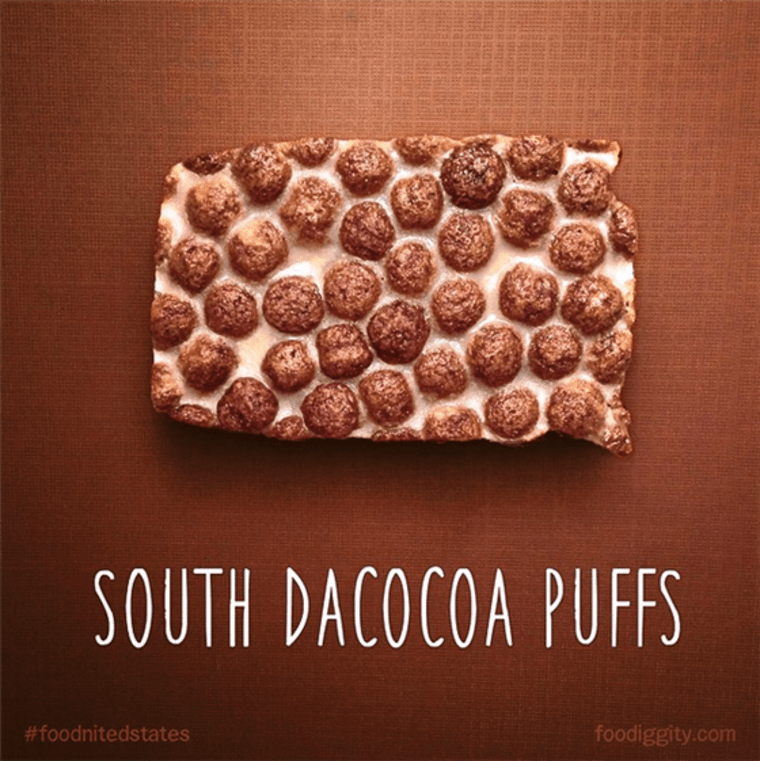 "The thing we're going to do immediately after [it's done] is put together a composite map of the Foodnited States of America, with all the states together, forming the United States," Chris said. "And I'd like to produce something tangible when all 50 states are done — like posters, postcards, coasters — something so that they don't just exist on somebody's phone screen."
In the meantime, his son is thrilled so many people on the Internet love his idea.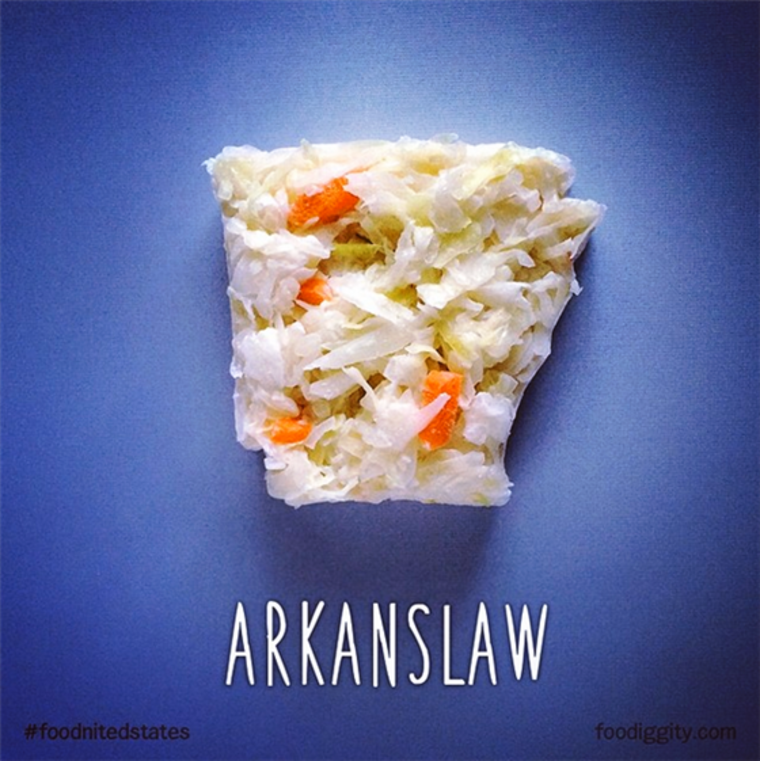 "I just get excited when they mention my name," Cameron said.
Follow TODAY.com writer Chris Serico on Twitter.
This article was originally published Mar. 10, 2015 at 2:36 p.m. ET.