File this under "Quirky kitchen tools you don't really need, but have to have." Meet the Fondoodler, a brand new hot glue gun for cheese.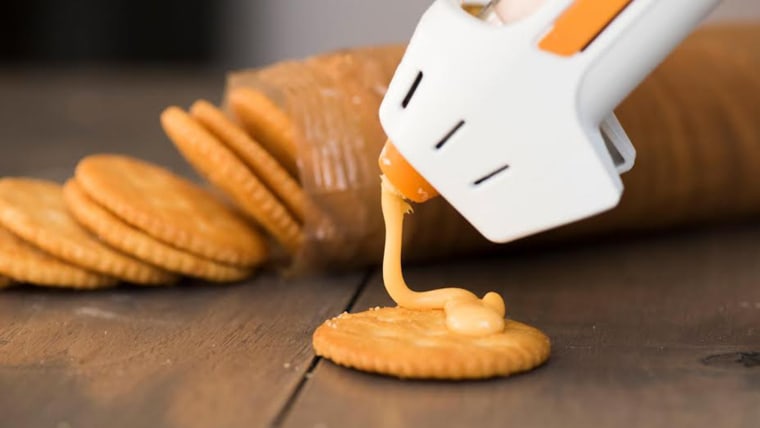 The kooky new tool lets you draw, design, decorate and build savory creations by melting cheese in just 3 minutes.
RELATED: The stunning rainbow bagel sandwich you need to see
So, let's say for example you're having people over to watch the game and want to whip up some quick jalapeño poppers or maybe even a fancy nacho bar. The Fondoodler can help!
Just load up it up with your favorite cheese (cheese sticks fit perfectly in the gun) and you'll be doodling on crackers and making your own fancy tortilla bowl or cheese-and-cracker castle in no time!
And just think of the possibilities for the holidays. Savory gingerbread house, anyone?
According to the website, all forms of cheese work in the tool — string, shredded, block and sheet. And the parts that are exposed to cheese are removable and dishwasher safe so cleanup will be a breeze. The Fondoodler has also been tested and certified as a food-safe product, so you can enjoy your cheesy creations at ease.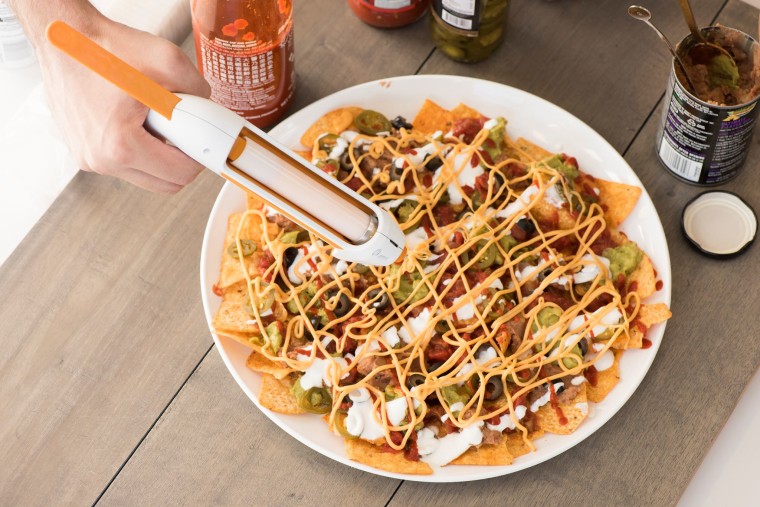 The first batch of Fundoodlers sold out quickly and it's currently on sale for $25, so you better move fast to get one of these gouda guys (sorry, couldn't resist!) by the New Year. Gooey melted cheese for everyone! Yay!