This makes a great holiday gift when the dry ingredients are packaged with a mug along with the recipe instructions.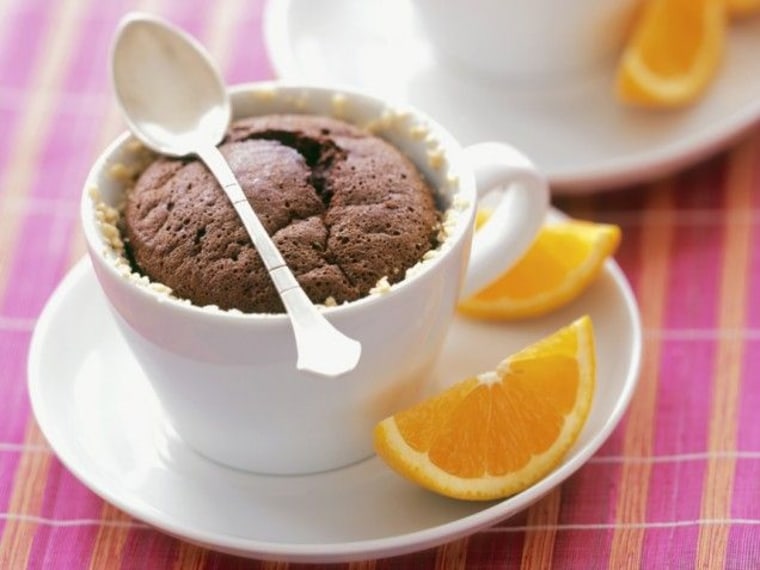 Ingredients:
4 tablespoons all-purpose flour  

3 tablespoons oil

4 tablespoons sugar   

3 tablespoons chocolate chips (optional)

2 tablespoons cocoa  

2-3 drops vanilla extract

1 egg  

1 coffee mug
3 tablespoons milk   
Yield: 2 servings
Directions: 
Add dry ingredients to the mug and mix well with a fork. Add the egg and mix thoroughly. Pour in the milk, oil, and vanilla and mix well, being sure to scrape the edges of the cup to incorporate all the dry ingredients. Add the chocolate chips (if using) and mix again.

Place the mug in the microwave and cook for 3 minutes at 1,000 watts (high). The cake will rise over the top of the mug and then sink down when the microwave is turned off. Allow to cool a little, and tip out onto a plate. Run a knife around the edge if it doesn't slide out easily. Great with ice cream!

For more delicious ideas, check out these breakfast mug cakes.
This recipe originally appeared on iVillage.