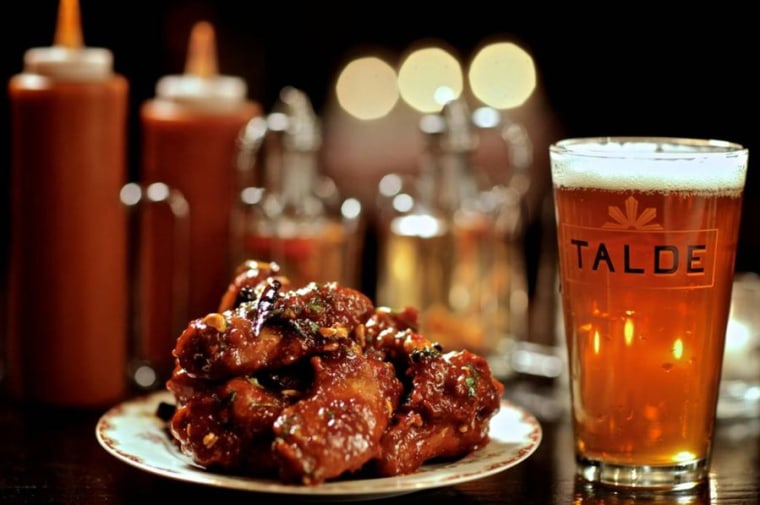 Editor's note: This is an excerpt of a Food & Wine article that includes several other wings. Rest assured, no one is forgetting about Buffalo! We've updated the post with a favorite from the city that started it all. 
From a cult Korean wings spot featuring exquisitely crispy fried chicken to chain restaurants that do it right, Food & Wine names America's best chicken wings.
Kung pao chicken rings at Talde in Brooklyn
Former "Top Chef" chef-testant Dale Talde tosses deep-fried chicken wings in a sweet and spicy kung pao-inspired sauce, tops them with chopped peanuts, cilantro and scallions, and serves them with buttermilk ranch sauce. The chef also serves a variation on classic Buffalo wings at Pork Slope, his new dive bar and comfort food joint. The wings are coated in rice flour, then deep-fried, sprinkled with cayenne pepper and tossed in a hot sauce made with smoked garlic, Sriracha, Frank's RedHot, honey and butter.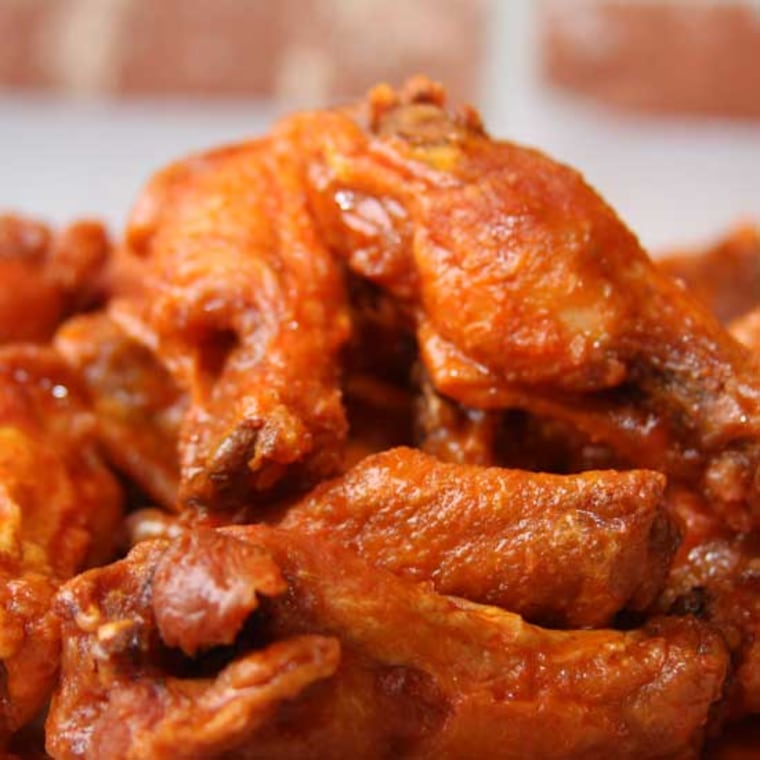 Original Buffalo chicken wings at Anchor Bar in Buffalo, N.Y.
This is the place that claims to have invented Buffalo wings, back in 1964. For anyone outside the Buffalo area, Anchor will mail its chicken anywhere in the US, in quantities from 50 to 250 wings; shipping is free. If you're more of a do-it-yourself-up-to-a-certain-point person, you can order Anchor Bar sauces online, and prepare the wings yourself.
Click here for more of the best chicken wings in the U.S.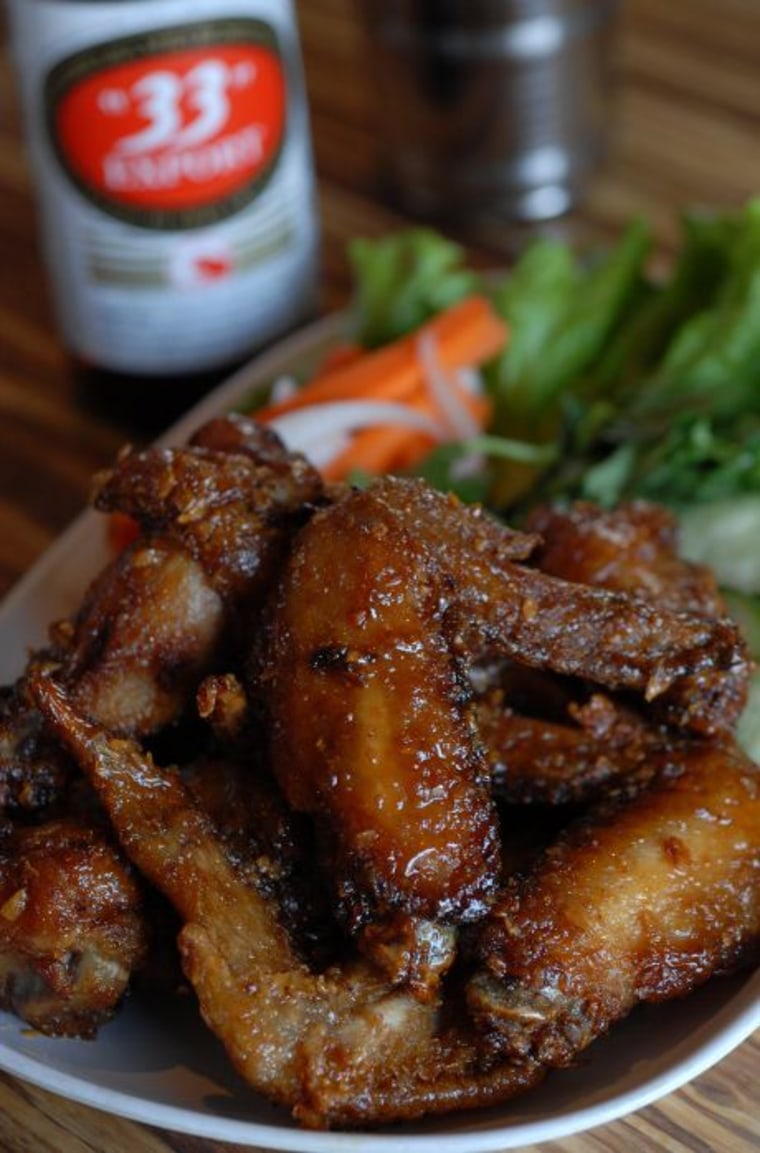 Ike's Vietnamese fish sauce wings at Pok Pok in Oregon and New York City
Chef Andy Ricker came up with the recipe for his amazing Thai chainlet's crispy-tangy signature dish after trying fish sauce wings at a roadside stand in Saigon. He scribbled down his guess at the ingredients on a paper napkin, which he carried with him until the first Pok Pok opened. Ricker marinates the wings in fish sauce and palm sugar, then deep-fries them and tosses them in caramelized Phu Quoc fish sauce and garlic.
Related: Chicken wing prices soar ahead of Super Bowl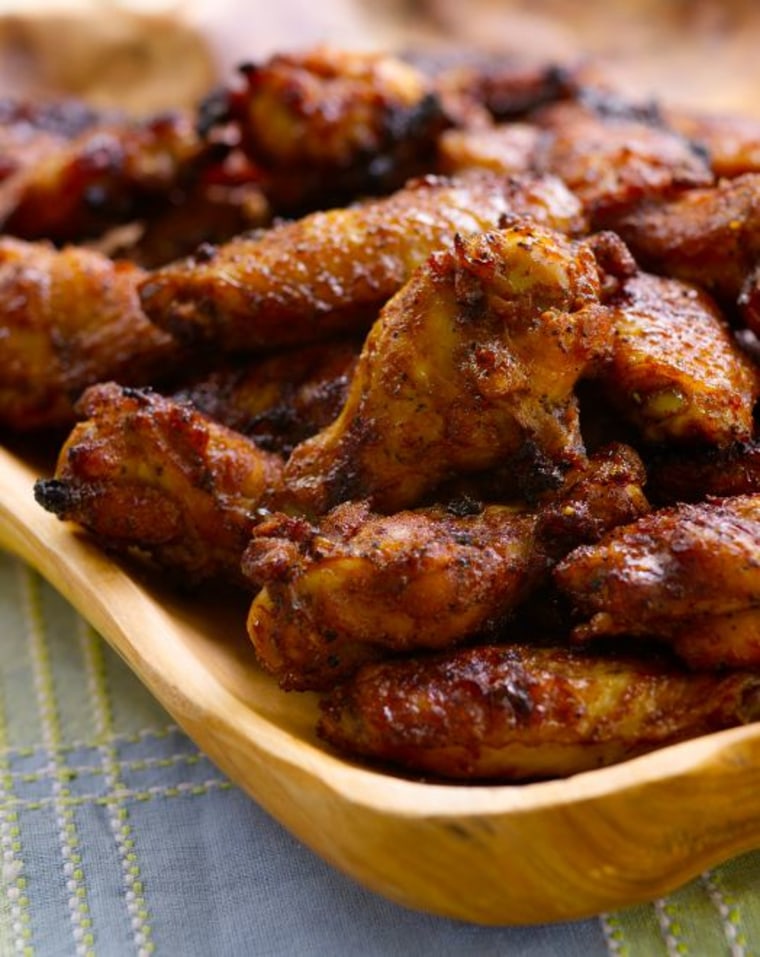 Spicy apricot wings at Big Bob Gibson Bar-B-Q in Alabama and North Carolina
Chef and partner Chris Lilly is a legend on the pro barbecue circuit, with multiple championship wins at the prestigious Memphis in May competition. He marinates his fantastic chicken wings in a spicy apricot sauce for about four hours before tossing them on the grill.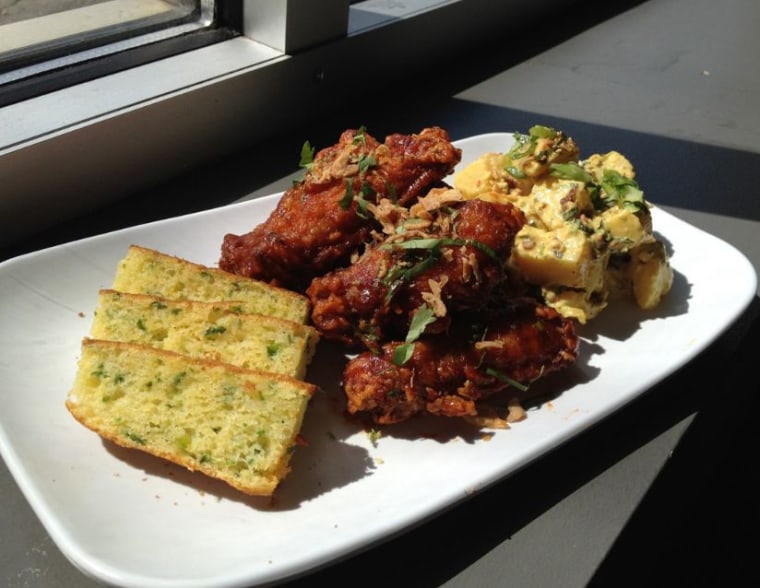 Red curry chicken wings at Belly Shack in Chicago
Every Sunday during football season, chef Bill Kim serves these super-crispy jumbo chicken wings that are first coated in rice flour, then deep-fried and tossed in a spicy barbecue sauce made with red curry paste, garlic, ginger and lemongrass. The wings are served with homemade jalapeño-cheddar cornbread and warm potato salad with bacon and scallions.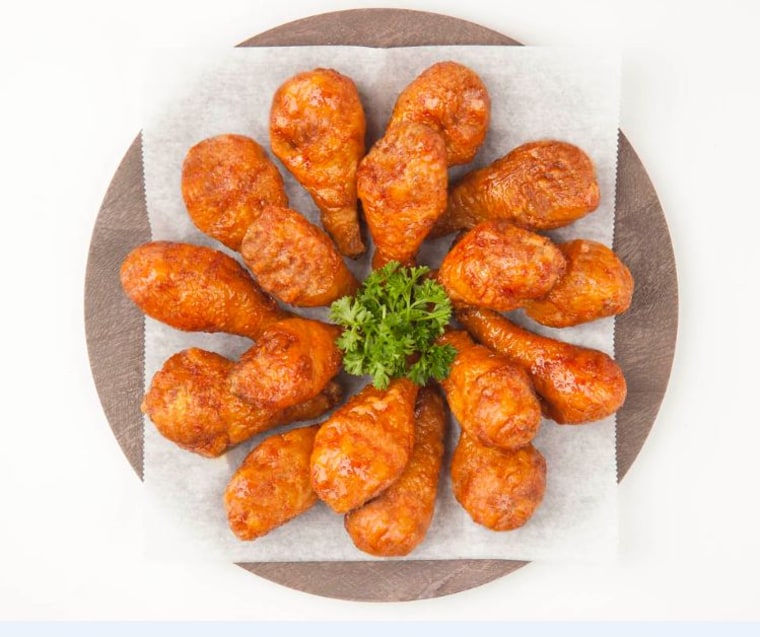 Korean fried chicken wings at BonChon, various locations nationwide
This cult Korean wings spot features exquisitely crispy fried chicken that comes with a choice of glazes: soy garlic sauce, or spicy hot. This is one of the few places where both choices are equally delicious, so go for half and half. The chain is now worldwide: Besides the US, there are BonChons in the Philippines, Thailand, Indonesia and Singapore.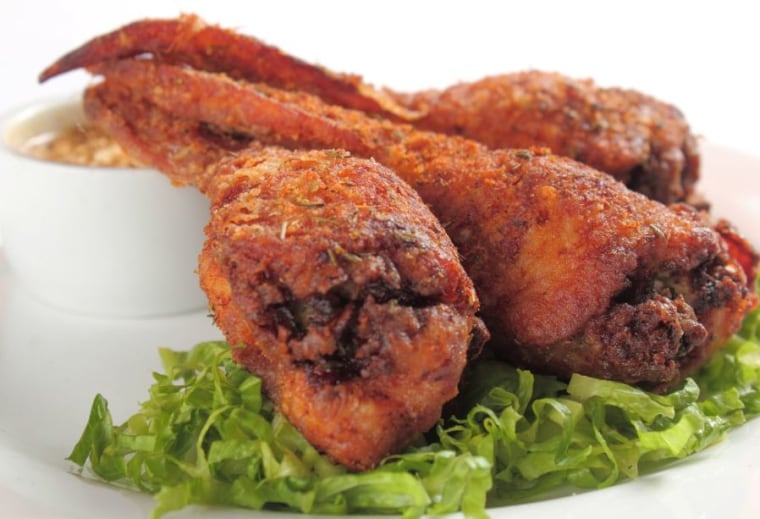 San Tung; San Francisco
Real wings aficionados will know what I'm talking about when I say "dry-fried' chicken wings. San Tung is a noisy and crowded Chinese restaurant where you invariably have to wait for a table. It offers dry and wet chicken wings. The dry are battered and deep fried with garlic, ginger and roasted red peppers; wet are battered, fried and sautéed in a spicy sauce of roasted red peppers, mushrooms, carrots and bamboo shoots. Get the dry ones.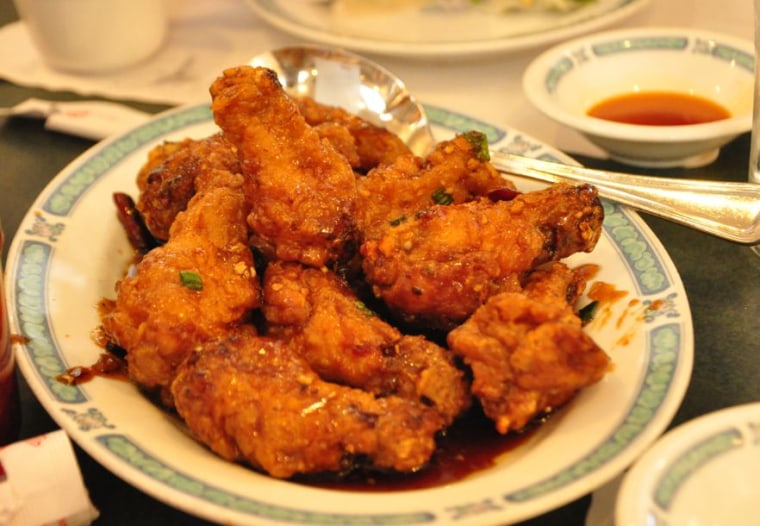 Miss Hay's stuffed chicken wings, NOLA Restaurant in New Orleans
Superstar chef Emeril Lagasse so dearly loved the wings a Vietnamese cook once made for him at NOLA that he put them on the restaurant's menu in 2000 and hasn't taken them off. The wings are stuffed with a mixture of ground pork, chopped shrimp, mushrooms, onions, celery, cilantro and fish sauce. After they're baked, they're dredged in flour and fried in peanut oil in a wok, then served with a garlicky homemade hoisin dipping sauce and jalapeños.
Tell us, who do you think serves up the best chicken wings?
More from Food & Wine: