The perfectly matched couple, the stunning gown and the music that keeps you on the dance floor all night—there are so many reasons to love weddings. But what makes the party even more memorable is the off-the-hook amazing food.
RELATED: It's the TODAY Wedding! See the winning dress, rings, cake and more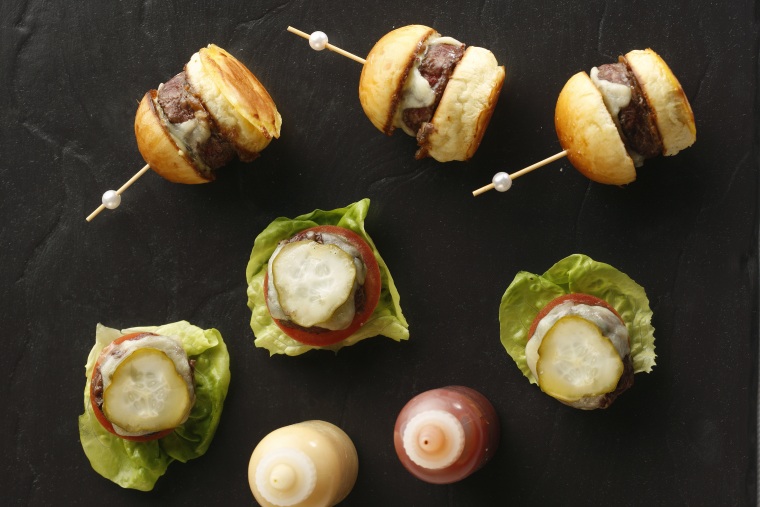 Lucky for the TODAY Wedding couple, New York City's legendary Rainbow Room created a fabulous menu that you have to check out. Here's the full delicious menu from the TODAY Wedding, plus four easy recipes you can make at home.
Signature Cocktail
Honeymoon Sunset: Cherry and pineapple juices, jalapeño, turmeric, tequila and Champagne
Hors d'Oeuvres
Mini Wagyu Burgers with Aged Vermont Cheddar
Spicy Pigs in a Blanket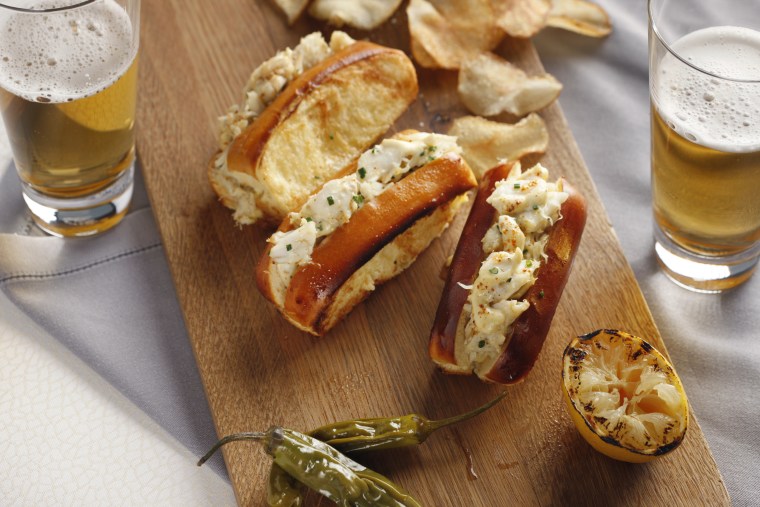 Petit Lobster Rolls with Lemon Mayo and Celery
First Course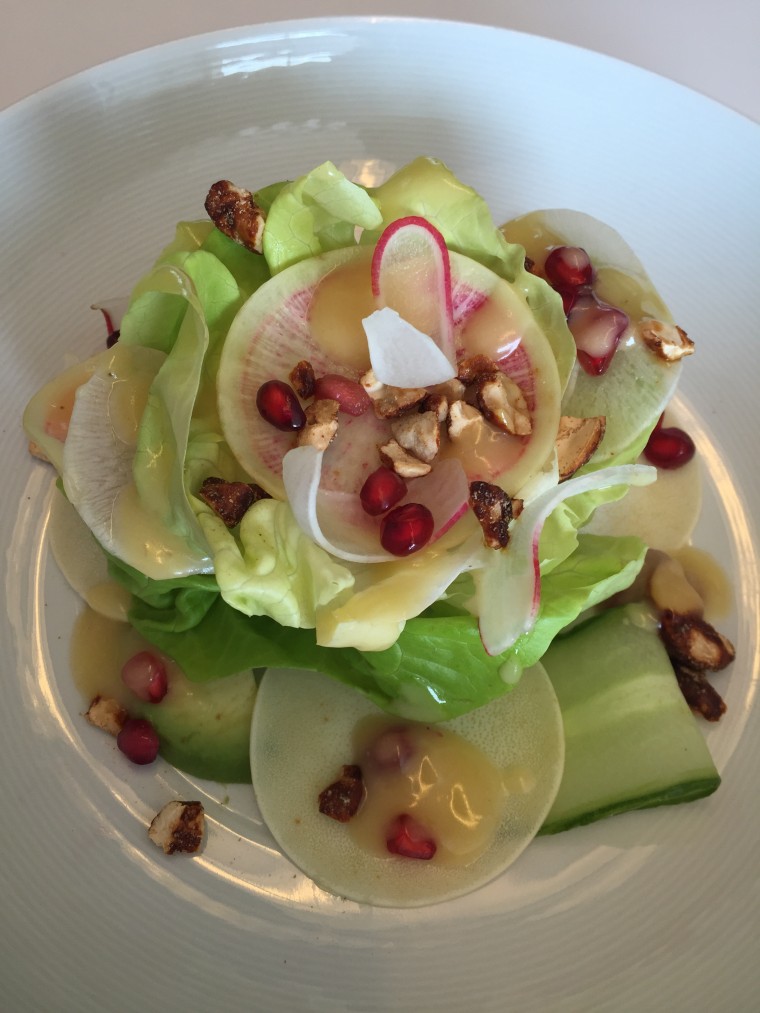 Butter Lettuce Salad with Shaved Radish, Avocado, Hearts of Palm, Persian Cucumber, Spiced Cashews, Pomegranate Seeds and Honey Dressing
Main Course
1934 Rainbow Room Filet Mignon "Marechale"
Salt Baked Celery Root & Sunchokes with Gnocchi
Dessert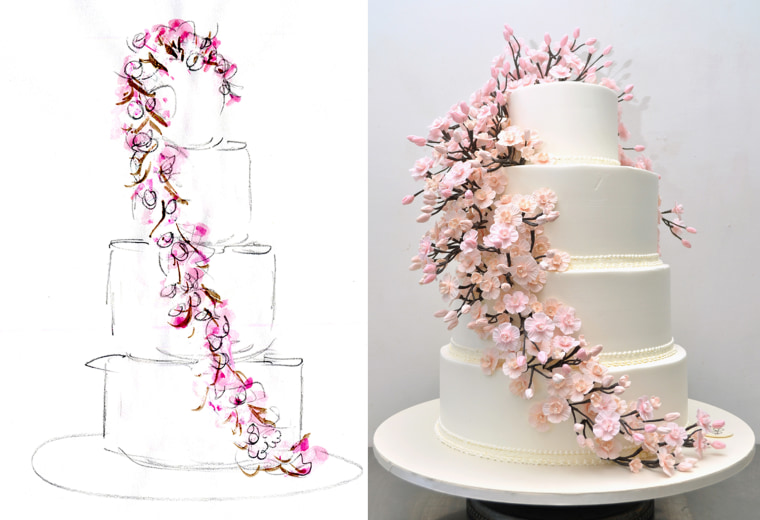 Floral Wedding Cake by Sylvia Weinstock Cakes: Chocolate cake with chocolate, caramel and vanilla fillings, decorated with delicate edible pink flowers
Petits Four