What could be better to toast the New Year than a new drink? Here are eight hot new spirits introduced in the past year, plus a festive cocktail to make with each. Cheers!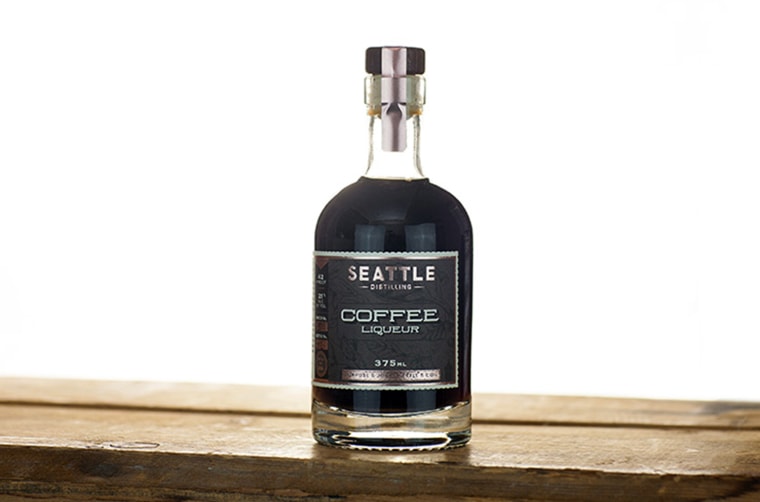 1. Seattle Distilling Coffee Liqueur: Produced in small batches in the land of caffeine, Seattle Distilling's Coffee Liqueur is made on Vashon Island from Coffee Roasterie's Orca Blend. Proceeds from the liqueur also support Vashon Hydrophone Project for Puget Sound whale research. Giving back was never so delicious.
The Dude

1 ounce Seattle Distilling Coffee Liqueur

2 ounces vodka

Heavy cream

Add liqueur and vodka to an old fashioned glass filled with ice. Top with a large splash of heavy cream and stir.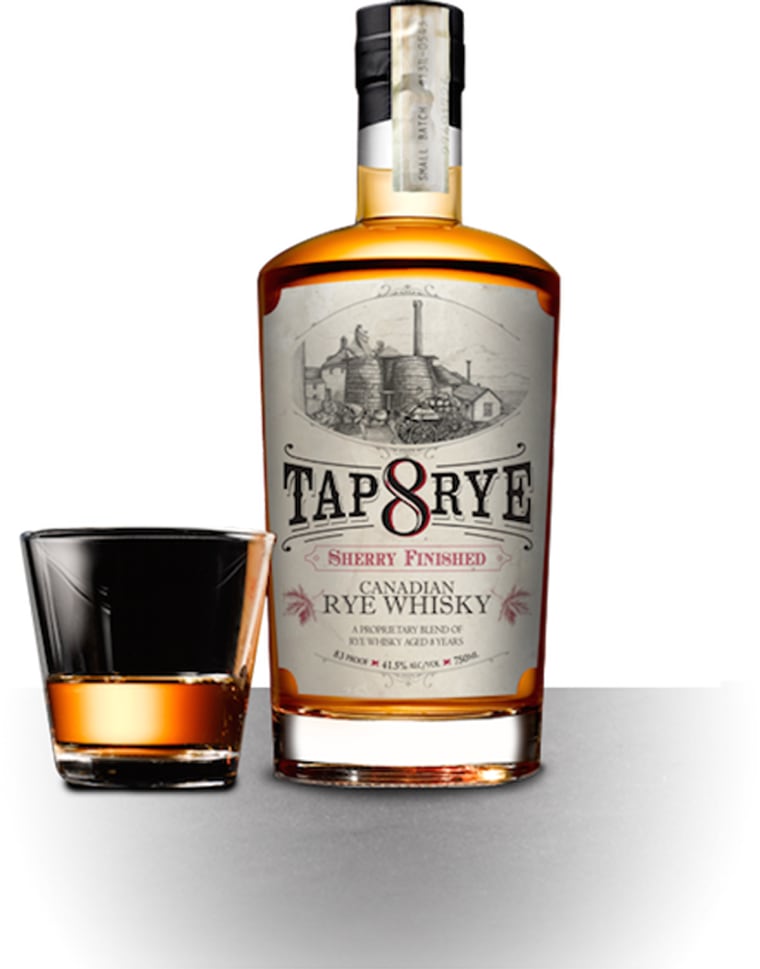 2. Tap 8 Rye Sherry Finished Canadian Whisky: Handcrafted in small batches in Western Canada, this handsome bottle of rye whisky is aged for eight years and mixed with Spanish sherry. The finished product is smooth and warm, with a nose of vanilla, nuts and spice. Rye not?
Winter Old Fashioned
2 ounces Tap 8 Rye Sherry Finished Canadian Whisky

1/4 ounce simple syrup

3 dashes angostura bitters

2 tablespoons whole-berry cranberry sauce

Stir ingredients in a large vessel with ice. Strain into an old fashioned glass. Garnish with an orange peel.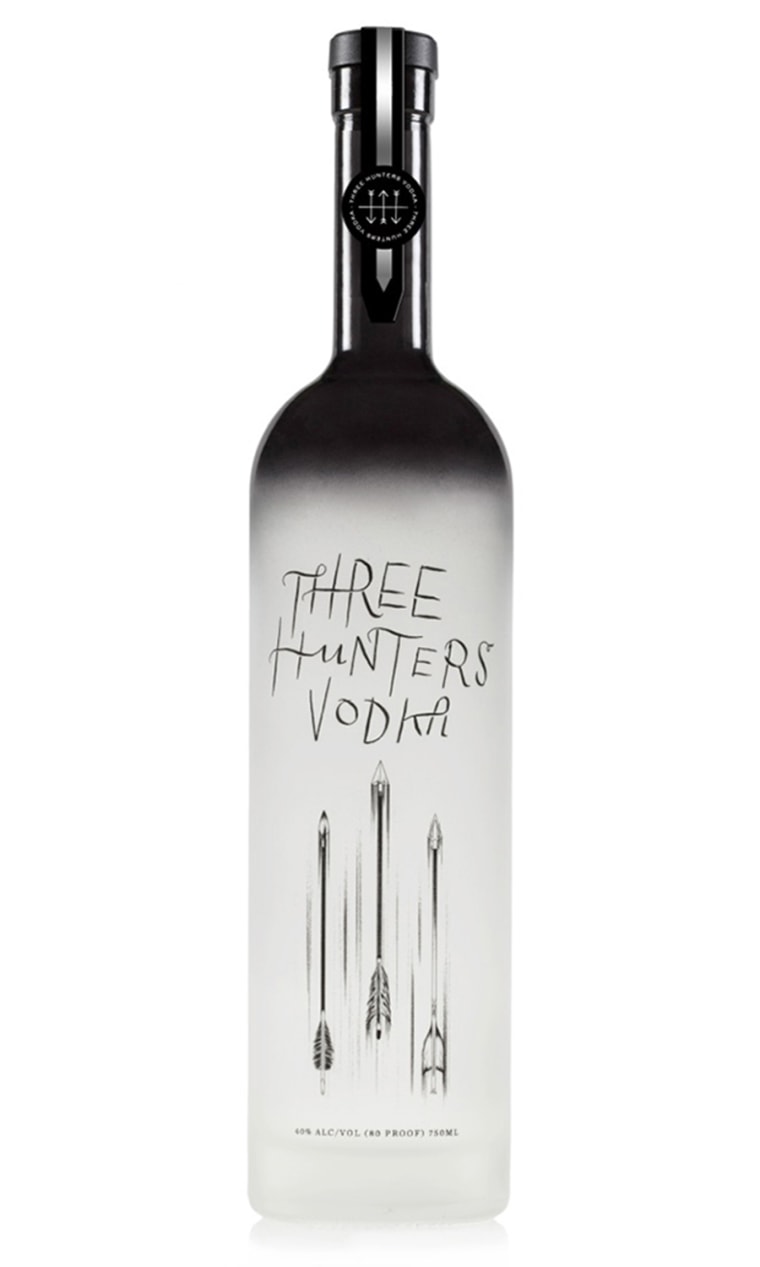 3. Three Hunters Vodka: Created by three marathon-running pals, Three Hunters bills itself as both healthy (e.g. no added sugar, no gluten, no artificial flavors) and hyper-local (the ingredients are harvested, distilled and bottled within a 15-mile radius in upstate New York).
Citrus Teaser

2 ounces Three Hunters Vodka

1 ounce fresh squeezed lemon juice

Splash of pink lemonade

Fresh mint
Fresh orange slices
Club soda or sparkling water

Combine first 3 ingredients in a shaker. Muddle with mint and add ice. Shake, then strain over fresh ice in a highball glass. Top with club soda and garnish with fresh orange slice.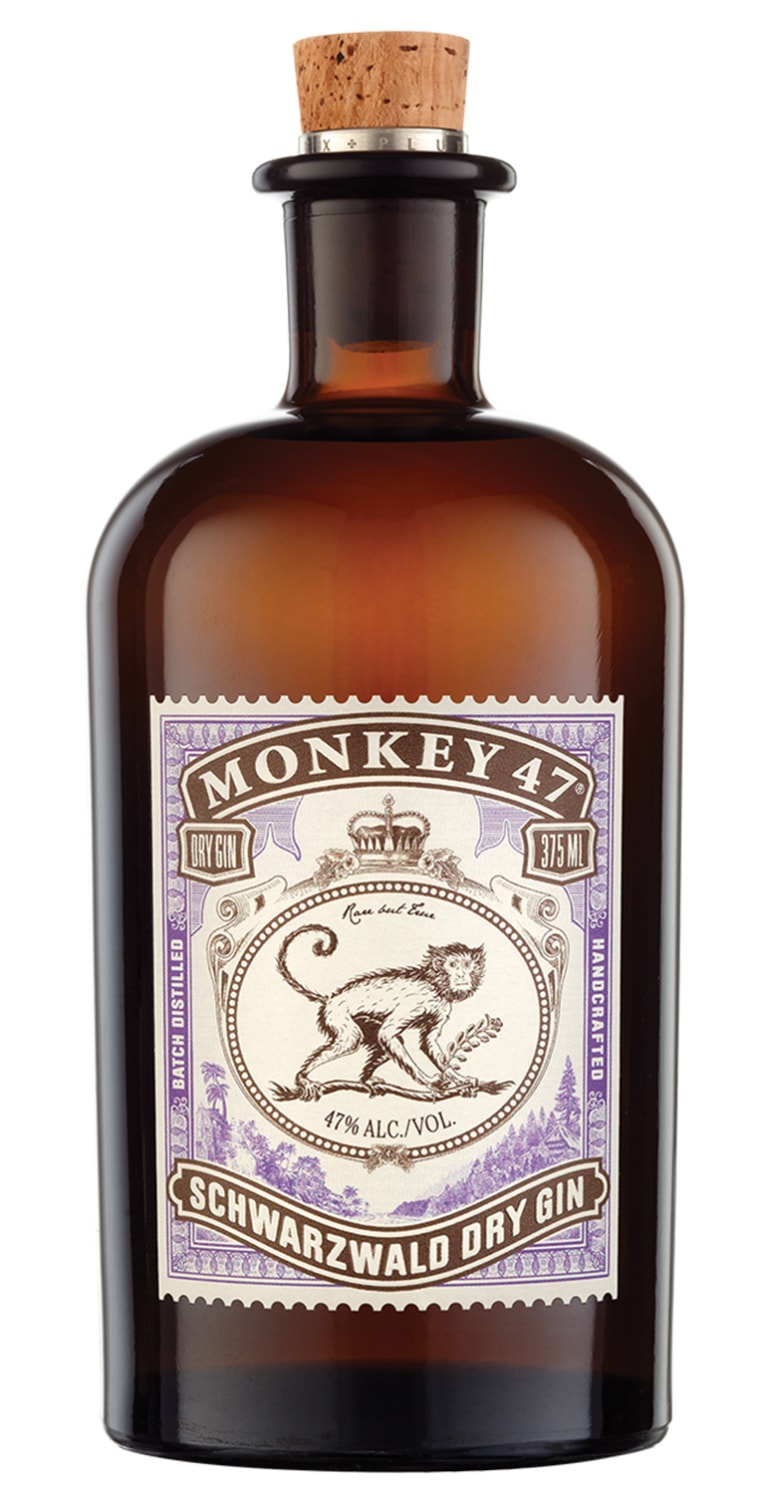 4. Monkey 47 Gin: Complex and flavorful, Monkey 47 hails from Germany's Black Forest and uses 47 different botanicals — including cranberries and spruce — to create a singular aroma. The gin comes packaged in a pleasing, old-time pharmacy bottle that will add class to any holiday bar.
Blue Cheese Gin Martini

2 parts Monkey 47 Gin

1 part dry vermouth

Three olives stuffed with blue cheese

Stir first two ingredients in a shaker filled with ice. Strain and pour into martini glass. Garnish with olives.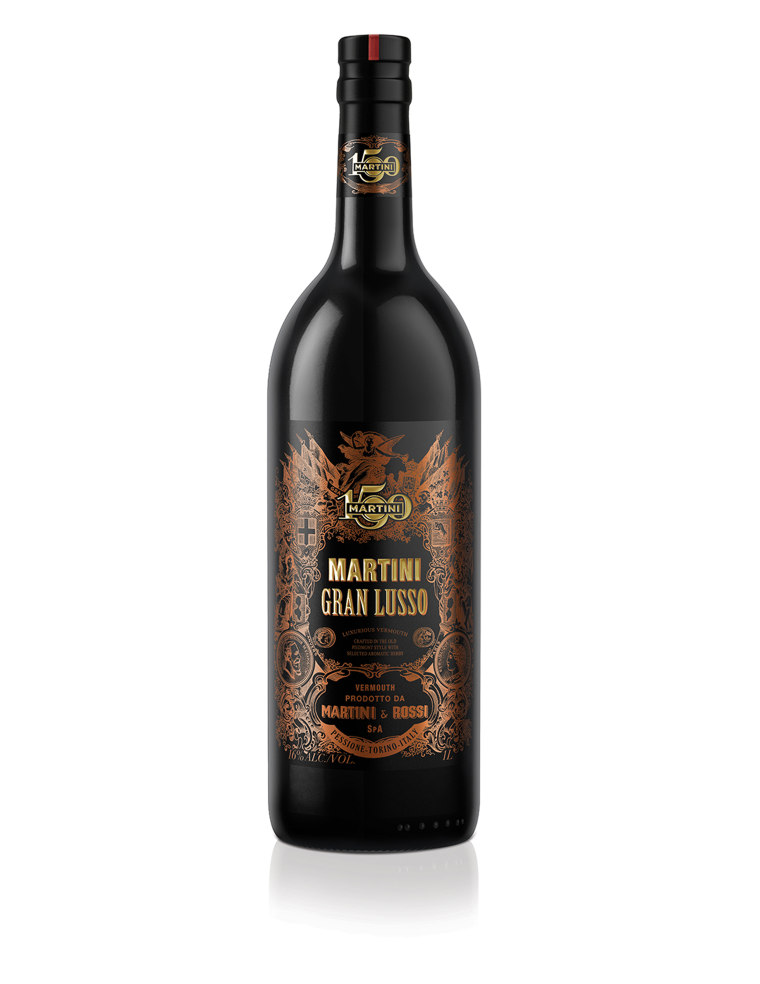 5. Martini Gran Lusso: This limited edition vermouth, celebrating Martini's 150th anniversary , houses a dark, deep spirit — thanks to an Italian red wine base , oak-aged Moscato and a secret (yes, secret!) ingredient. Grab this ultra-premium vermouth now, before it disappears for another century. 
Manhattan a la Martini
1 part Martini Gran Lusso
2 parts bourbon
1 maraschino cherry 

Stir first two ingredients with ice and strain into a martini glass. Garnish with maraschino cherry.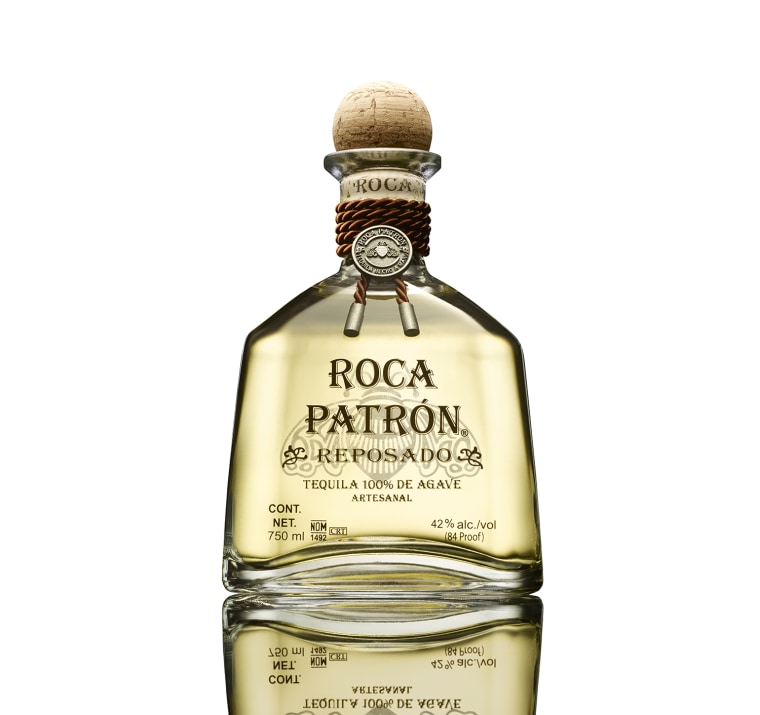 6. Roca Patrón Reposado: Patron is upping its game with this new tequila, made with a traditional Mexican process called tahona. Instead of the usual, more modern crushing methods, the agave is slowly mashed up by a two-ton stone wheel to release its juice and fibers, then distilled in a copper pot still and aged in old bourbon barrels. With flavors that include a delicate mix of vanilla, chocolate and spice, it's equally nice neat or mixed into a cocktail. 
Winter Wonderland
2 1/2 ounces Roca Patrón Reposado

3/4 ounces lime juice

1/2 ounce maple syrup

1 egg white

15 drops orange bitters

1 rosemary sprig

Add all ingredients except the rosemary sprig and shake vigorously to emulsify egg whites. Then add ice and shake again to chill. Strain into a coupe glass. Garnish with rosemary sprig.

7. Pinnacle Cranapple Vodka: This one is almost too easy: Pinnacle's newest addition to its flavorful line of vodkas (Amaretto! Cinnabon!) makes serving drinks with sweet, tart holiday flavors a cinch. The distiller recommends this simple yet tasty cocktail below — a straightforward, delicious combo. Feel free to sub in any hard cider for the Stella.
Pinnacle Sweet Harvest Cider

1 part Pinnacle Cranapple Vodka

2 parts Stella Artois Hard CiderApple slices

Pour vodka and cider over ice in a highball glass. Garnish with apple slices.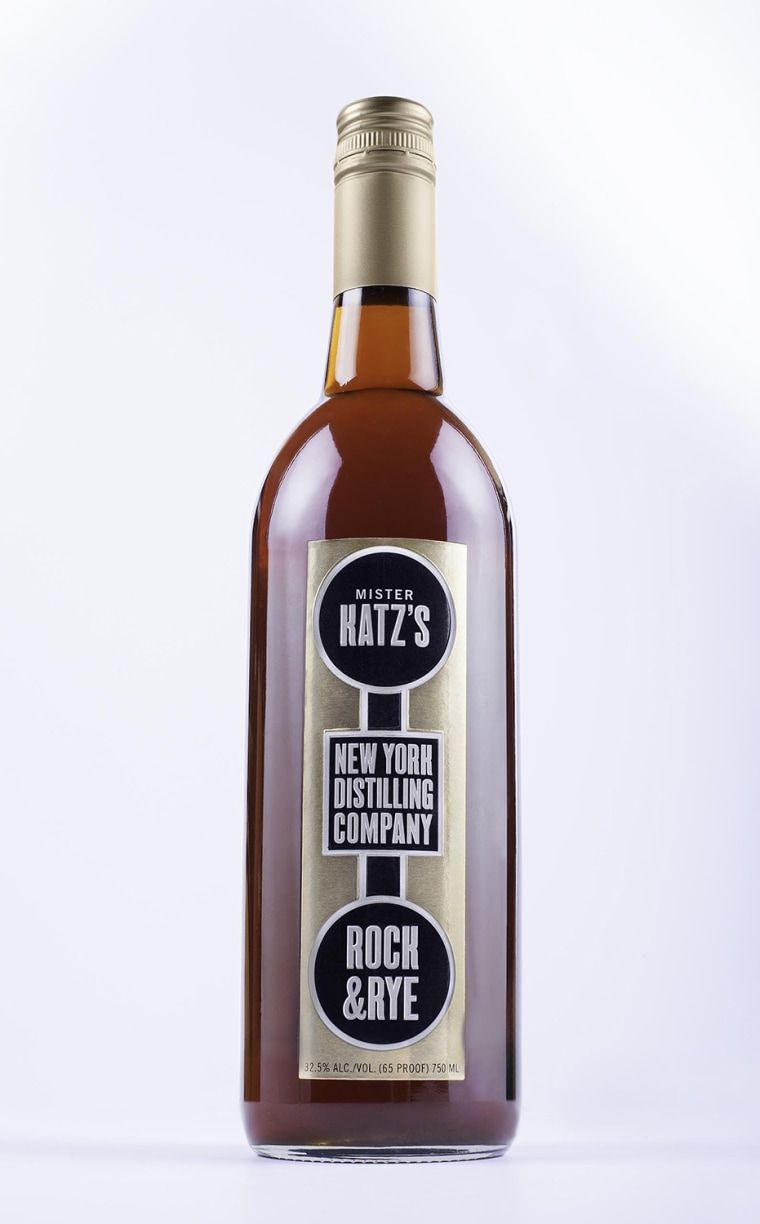 8. Mister Katz's Rock & Rye: Once a popular barroom staple and medicinal spirit used to treat the common cold in the 1900s, Rock and Rye is a blend of rye whiskey and rock candy — sometimes mixed with fruit and herbs. This new version from New York Distilling Company is a sweet treat for whiskey drinkers, and can easily be poured over ice for a quick, no-mix cocktail.