When a real craving hits, many of us go for a bite of fast food, because it's ... well, fast.
But how fast do popular restaurant chains really deliver to customers blazing through their drive-thrus? To address that very question, QSR (short for Quick Service Restaurant magazine) released the results of its 2018 study ranking fast-food restaurants by how long it took, on average, from the moment someone ordered from the menu board until the food was in hand.
TODAY Food rounded QSR's clocked times to the nearest second to help you navigate where to grab a bite to eat when you're really in a hurry.
1. Burger King
BK proved to take the shortest amount of time to deliver that Whopper. It took only 193 seconds (that's just over three minutes, folks), which boosted the restaurant from fourth place in 2017 to first place this year.
We just want to know whether its staff is that fast when someone orders 100 chicken nuggets.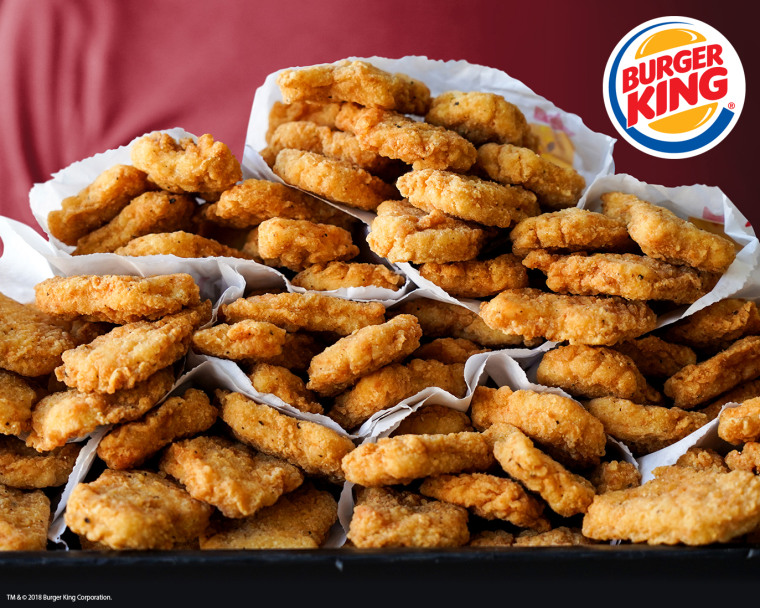 2. Dunkin' Donuts
We can't be too sure whether all those coffee-only orders (especially since DD dropped the "Donuts" from its name) gave the chain an advantage, but Dunkin' came in second for speed at 201 seconds. Whether it's a coffee or a breakfast sandwich you're after, this drive-thru is clearly at the top of its game when it comes to delivering the goods quickly.
3. KFC
Fried chicken buckets, mashed potatoes and all the finger-lickin' goodness KFC fans like to order came through drive-thru windows in 219 seconds. The chain definitely amped up its quick service since coming in eighth place last year.
4. Wendy's
Want a Frosty? On average, Wendy's drive-thru employees delivered cold and creamy treats to drivers' seats in 226 seconds — a bit slower than its 169-second average that landed the chain first place in 2016.
Maybe Wendy's, which is big on snarky social media comments, will have to think twice before it publicly disses its speedier competitors.
Cue the BK mic drop.
5. Taco Bell
The Mexican-American chain clocked in at 237 seconds from the moment customers ordered their favorite spicy meals until they received them at the window.
But what about the other fast-food giants, like fan-favorite Chick-fil-A and McDonald's?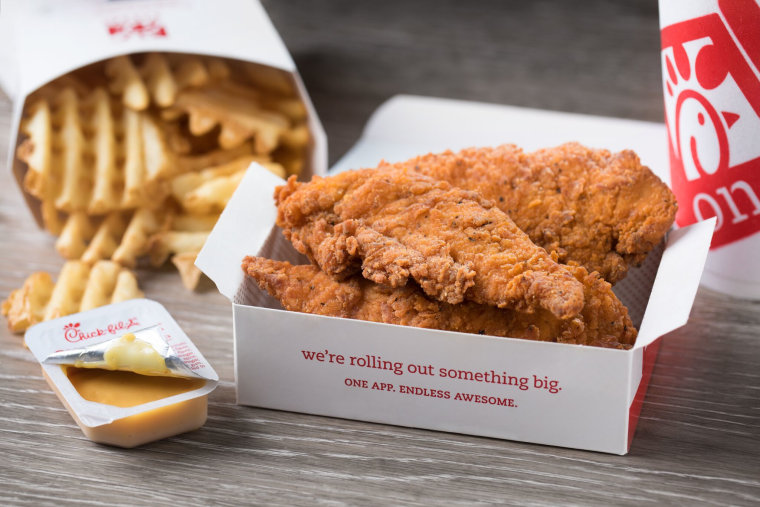 Chick-fil-A actually came in ninth place at 261 seconds to delivery, followed by Mickey D's, rounding out the top 10 with 273 seconds. But the reason, according to the QSR study, is because these two chains were found to be much busier than the others on the list.
After all, Chick-fil-A was rated the top fast-food restaurant in America this year.