Remember when shopping at your local farmers market or signing up for a CSA was the only way to fill your fridge with local produce? Those days are gone. In this blink-and-its-delivered Uber-age, a crop of farm-to-fridge services—Farmigo, Good Eggs, and Our Harvest—has emerged. These companies have married technology with the local food movement and achieved remarkable results—supporting small farms, improving access to local foods, and keeping your house stocked with the best farmers market products.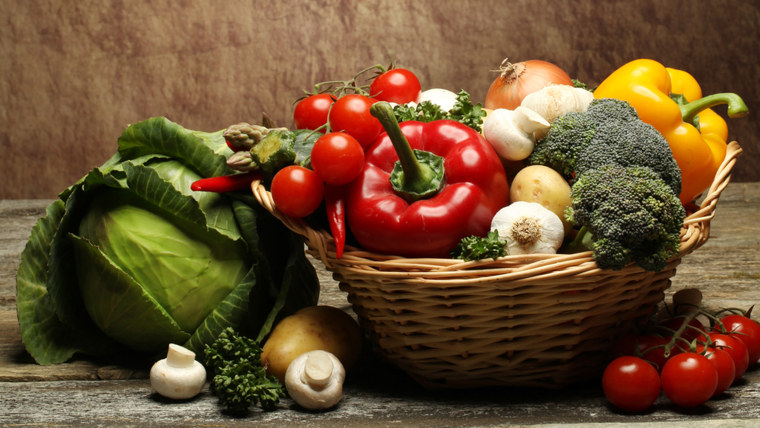 Take Brooklyn's Nextdoorganics, founded in 2011. They'll deliver a box of organic ingredients to your door via cargo bike. Just choose a box size ($20, $30, $40, or $50 depending on household), then sit back and enjoy weekly, bi-weekly, or monthly supplies of vegetables, fruits, rooftop greens, small-batch pantry items, and house made snacks; add proteins of choice as you wish. If you live too far to bike, delivery is also available through overnight UPS within 300 miles of New York City.
Good Eggs, founded in 2011 with a mission to grow and sustain local food systems worldwide, offers an a la carte shopping experience in San Francisco and the Bay Area. (The company did provide services in Brooklyn, select areas in Manhattan, Los Angeles and New Orleans, but announced Wednesday that they were shutting down those operations).
5 tips to find the best bargains at the farmers market
Farmigo opened its virtual marketplace in 2013, operating along similar lines as Good Eggs, cutting out the middle man to offer 450 hand-curated products per region—a selection of high-quality organic, sustainable, local produce, proteins, prepared foods, and baked goods. Founded by Benzi Ronen, who spent more than a decade working with technology giants, Farmigo differs because it's fueled by community organizers who create and manage local pick-up sites. Just log on, and either find a convenient pick-up location, or organize your own (all you need is 10 people); organizers receive a 70 percent discount on every order.
Farmigo's model is working quite well. The company serves 15,000 families a month in New York City, New York State, Northern New Jersey and Northern California. It's expanding to Seattle in October, and has plans to grow fast—adding another region every three to four months.
Another fast-growing player is OurHarvest, founded by Scott Reich and Mike Wink, friends who met on the elementary school bus. When OurHarvest began in 2014, it had three pick-up locations on Long Island and 25 products. It now has over 200 products on the menu—and delivers across most of New York City 2-3 days later via Uber's delivery service.
OurHarvest distinguishes itself from its competitors in one crucial way—its mission is not only to provide fresh, high-quality all-natural food to consumers at fair prices, but also to combat hunger. "One in seven people are hungry. We thought, how can we help?" said Reich. Their solution is simple and effective. For every order above $25 (which is almost every order), OurHarvest donates a meal to a local food bank or pantry—that's 1.2 pounds of product. The company estimates it has donated close to 8,000-10,000 meals this year.
The meal of your dreams: 7 reasons Tender beats Tinder
The advantages of farm-to-fridge services to consumers are clear—competitive pricing, the convenience of home delivery (or nearby pickup), and increased access to fresh food for neighborhoods without local CSAs or farmers markets. But the benefit to the farmer has been even greater—fostering enormous growth for small farmers and artisans. Jack Rudolph of Stepladder Ranch averaged 300 avocados in weekly sales when he started with Good Eggs two years ago; today he sells nearly 3,000 avocados per week.
Producers are also happy to have an alternative to the farmers market model, which requires many to leave their farms early in the morning to make the long drive, and stand around for hours, often in horrible weather. Anything they don't sell is tossed or donated. With the farm-to-fridge model, there's no waste—customers' deliveries are harvested to order. What's more, producers are given a face and a name on theses sites; their story is told and their brand is strengthened. "We are telling their stories, so it builds their brand, which is a huge change," said Farmigo's founder Benzi Ronen.
These services also pay significantly more than industry standard of 20 cents on the dollar. Farmigo pays farmers 60 cents on the dollar, while OurHarvest varies the percentages but in many cases, it's more than 60 cents on the dollar.
"Farmigo bridges the gap between the farm and the customer," said Cheryl Rogowski, whose farm supplies Farmigo with roots like onions, potatoes, and beets, and wild foraged greens. Rogowski was selling at farmers markets and at their country store and café, but since working with Farmigo she has been able to provide steady employment for a core group of farmers throughout the year, including winter.
Andrea Strong chronicles the world of food—from farm to fork, and all the stops along the way. Her work has appeared in The New York Times, New York Magazine, and a host of other publications, including The Strong Buzz, her blog devoted to New York City's food scene