/ Source: TODAY Contributor
Justin Chapple, the test kitchen pro behind Food & Wine's Mad Genius Tips, shares fall-themed food hacks for pumpkin spice milkshakes, pumpkin pasta sauce and apple pie baked apples.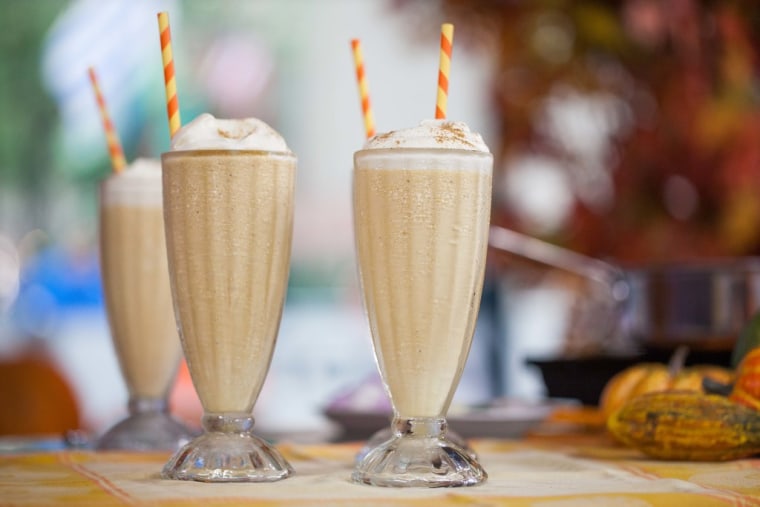 Hack #1: Whip up a pumpkin spice milkshake at home
It's not quite fall weather yet, so maybe you want a more refreshing pumpkin spice treat.
Here's how: In a blender, add vanilla ice cream, canned pumpkin, pumpkin pie spice, whole milk and sugar. Blitz until combines and enjoy!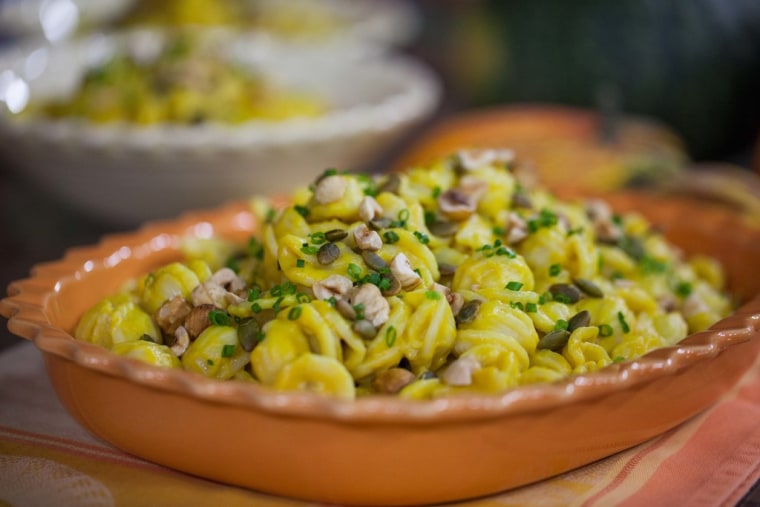 Hack #2: Turn store-bought butternut squash into a creamy pumpkin sauce for pasta
If you love mac n' cheese, you'll love this creamy pasta hack.
Here's how: Saute 1 finely chopped red onion, 2 minced garlic cloves and 2 teaspoons minced sage in 2 tablespoons of butter. Add 1½ cups store-bought butternut squash soup and cook until slightly thickened. Toss with cooked orecchiette pasta. Transfer to bowls and top with chopped toasted hazelnuts, chopped chives and toasted pepitas.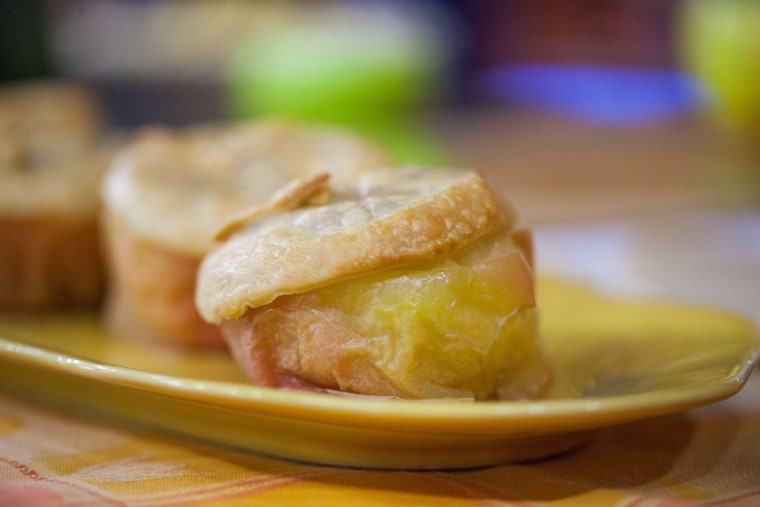 Hack #3: Turn apples into apple pie baked apples
Who needs a pie plate when you can bake your apple pie filling inside an apple?
Here's how: Just cut the top 1/2-inch off the top of an apple and, using a melon baller, scoop out the insides (discard the core). Chop the scooped apple and toss with cinnamon and sugar, then spoon back into the hollow apple. Press store-bought pie dough on top and brush with egg wash. Using a small knife, cut slits in the top. Bake at 350 F until the crust is browned and the apple is just tender.