February 5th is World Nutella Day, as if we really needed a reason to celebrate the delicious chocolate hazelnut spread. We asked former "Top Chef" star Fabio Viviani to wax poetic about the Italian treat and to tell us why he's such a loyal fan.
I have a relationship with Nutella beyond normal people's. Eating Nutella was one of the few good memories I had as a kid.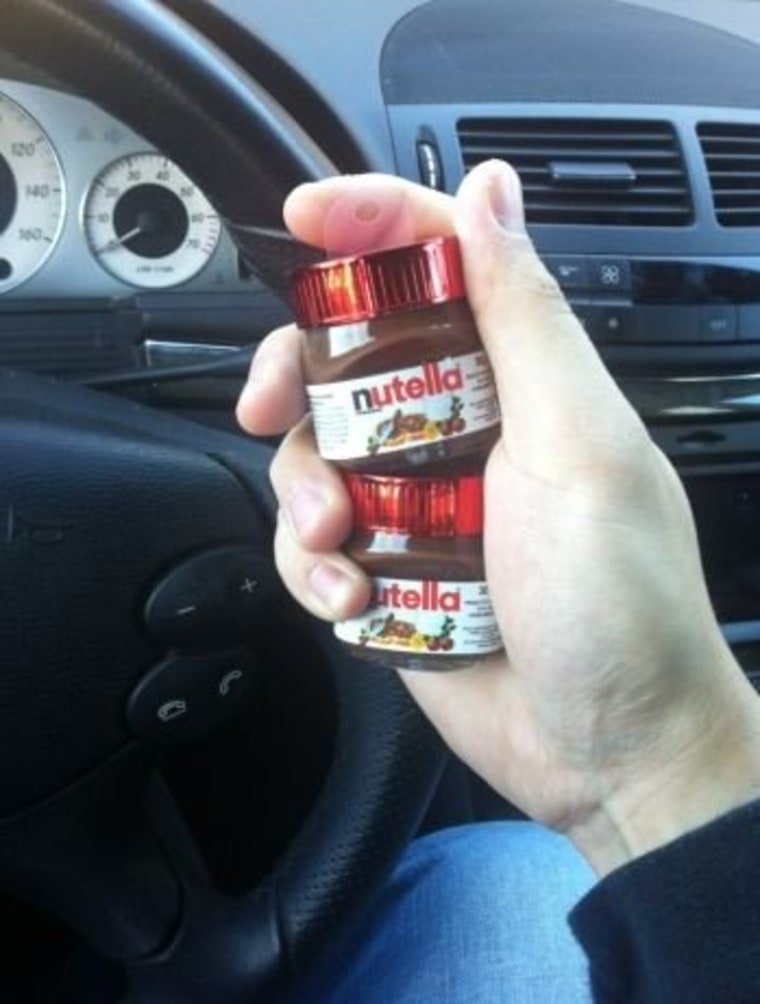 I grew up in a family where there was no money. My mom worked three jobs, my dad worked three jobs. And my grandma, even though she was old, helped to clean and set up at a local grocery store back in Italy. In return, sometimes we would get free grocery items and my grandma would be very thoughtful and would get me a little jar of Nutella and bread. Sometimes, we wouldn't have meat; we wouldn't even have oil to fry. But we always had Nutella.
I became like a Nutella addict. For me, Nutella is like crack. Even now, I buy the 2 or 3-pound jars. You see them and ask, "Who buys that?" I do.
Feeding me Nutella was the only way for my parents to keep me quiet for an hour or two. They would take 5 or 6 pieces of stale bread (my favorite) and cover it in the stuff. If I did a commercial, it would show my face and say "Nutella: Preventing this kid from being an idiot since 1978."
I know it's sweet and I must have it in moderation, and I'm proud to promote healthy eating, but once in a while, I just gotta go for it. The best way to eat Nutella is with a spoon in your face. Or put your fingers straight in the jar, and suck on your index. "Why would you suck on your index?" you ask. "You are a grown man!" But if there is a jar, I don't care.
In my car, I have 10 jars at any time. It's true.
It's versatile, and I use it in my recipes – sweet and savory, from cookies and cakes to pasta. And it's better than peanut butter – I don't like peanut butter. But I'll kill for Nutella. I mean, I won't kill for Nutella; that's extreme. But I will get in a fist fight for it, that's for sure. 
Fabio does not have an official endorsement deal with Nutella, although he says he longs for one. Below, he shares an easy recipe for delicious Nutella biscuits, from his e-cookbook, "Did I Really Make Breakfast ??? (Well... Grandma did help a lot)."
Nutella Biscuits
2 cups flour
2 Tsp baking powder
1 Tsp salt
3 Tsp butter at room temperature
4 Tbsp Nutella
¾ cup milk 
Start by combining all the dry ingredients. Add butter and Nutella. Blend. Then add milk.
Mix and place the dough on top of a floured board and knead few times. Pat to 1-inch thickness and cut with biscuit cutter. Place them in a oven tray. Bake at 450 for about 15 minutes.
Are you a fan of Nutella? Share your thoughts in the comments below!