While many debate whether turkey or sides win Thanksgiving, this year, it turns out that we all win the holiday meal — because magically expanding pants are now a thing.
With their over-the-belly waistband, these "stuffin-stretch" pants allow you to stuff yourself with all the turkey and sides your heart desires (well, maybe not your heart), without feeling the pain of buttons and bands digging into your post-celebratory belly.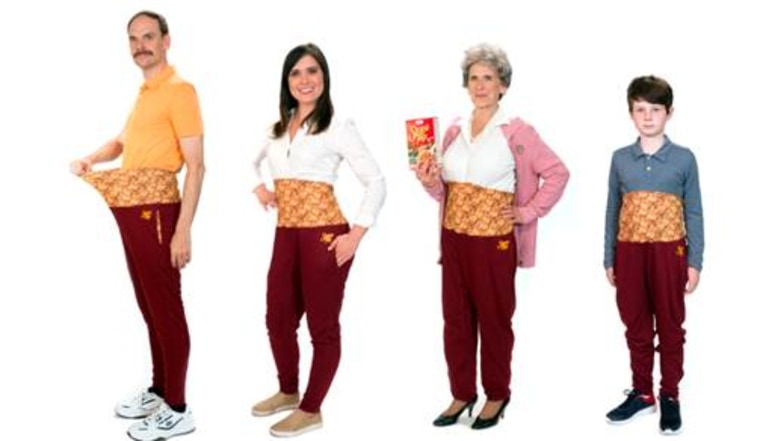 Part of a cheeky promotion from boxed stuffing-maker Stove Top, these Thanksgiving dinner pants are unisex and they feature stunning stuffing graphics along the stretchy waistband, which can be pulled up all the way under your chest for a true Urkel effect.
By the way, who knew Joey from "Friends" was secretly a genius and way ahead of his time?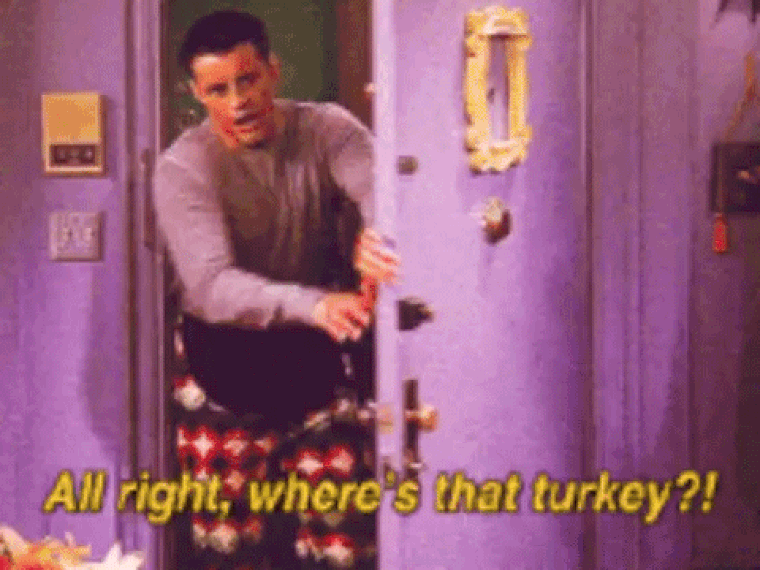 If you are confident enough to wear these pants in front of other human beings, you can snag a pair for just $19.98 at ThanksgivingDinnerPants.com. The family may laugh, but they'll surely be jealous when you're comfortably in full-out food coma — no adjustments needed.
This year, to held feed those in need, Stove Top will be donating $10,000 of all pants proceeds to Feeding America.
And for the rest of us who aren't quite so bold, expandable stylish jeans actually exist, made from a special yarn invented by a Brazilian physicist.
You'll just have to determine whether your dignity is worth the higher price tag.