From central Europe comes another fascinating white that should make just about anyone think twice about drinking the same old generic white wine clichés (you know who you are and you know the wines). If the sound of dry Muscat from Austria sounds exotic, it is. But after taking the plunge I think you'll agree with my premise.
The wine is the 2002 Muscat from Heidi Schröck, who has been running her family's small winery for the last couple of decades, and my guess is you won't see it readily on display in the front of the store with all those familiar "brand name" bottles. But finding it shouldn't be that hard; the label is modern and simple, while the wine is well made, complex and delicious.
It is from the Burgenland region, specifically the Neusiedlersee-Hügelland area and the town of Rust along the Neusiedl lake. (I know, I know, those names, but sooner or later we all have to confront them if we're serious about Austrian wine, and, as I am finding, there are good reasons to be.). This wine, for which I paid $18, is a blend of two varieties — Yellow Muscat and Muscat Ottonel, which, when combined, produce a fresh, crisp and fruity yet spicy wine with a range of flavors.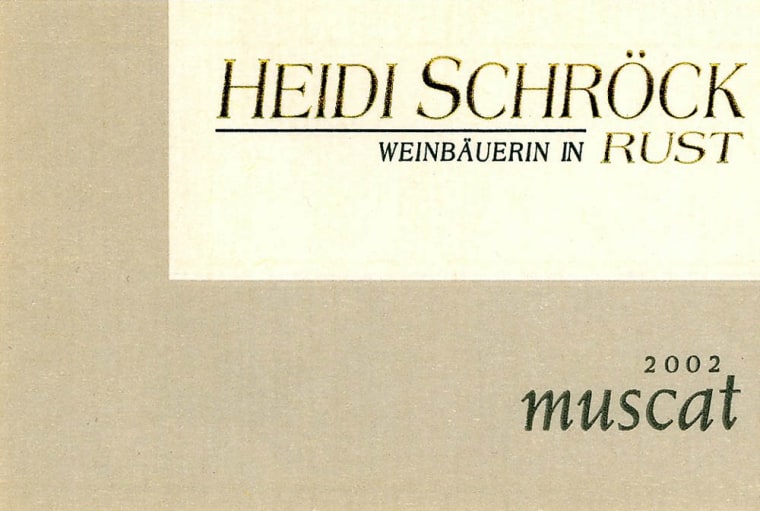 Sweet, flowery aromas are followed by pear, citrus, herbs and honey in the mouth. There's a bit of spice, including vanilla, in the long finish. It is full in taste yet relatively light and elegant in feel and has good acidity for food.
It reminded me a little of Gewürztraminer, though not as intense in the spice and herb components. It will work well with everything from Asian food to fish and chicken with herbs and even roast pork with a sweet glaze.
All of this brings me to a slightly larger point. As I suggested at the beginning, there is a big and marvelous world of wine out there beyond the familiar and comfortable. For me, Austria and Hungary have provided some of the most exciting recent examples. But you can find them everywhere if you look, from California, France and Italy to South America and beyond.
As I have found, a little curiosity and a willingness to try something new can be rewarded nicely when it comes to wine.
Edward Deitch's wine column appears Thursdays. Write to him at .