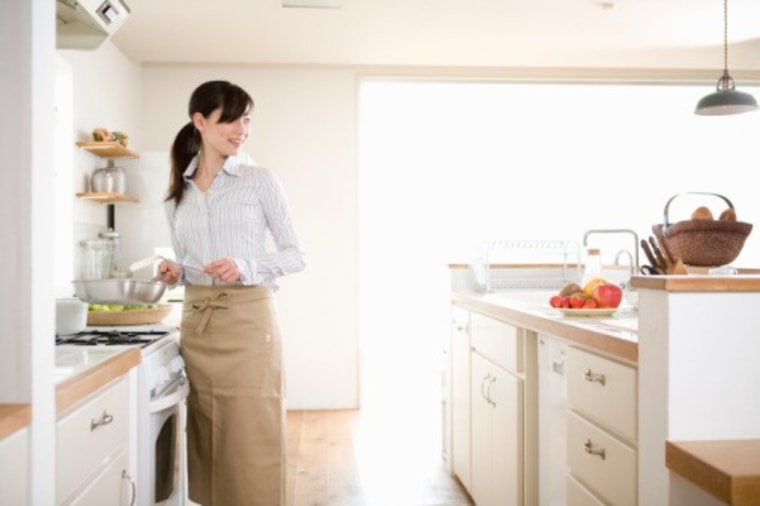 There's a new cookbook out there for all you indecisive eaters. But we can't tell you the actual title, or we'll get our mouth washed out with soap.
Being a potty mouth wasn't Zach Golden's original intention. Golden, author of the cookbook "What the F@#k Should I Make For Dinner," based on a popular website of the same name, originally wanted the G-rated domain name "What Should I Make for Dinner." It wasn't available, so the 26-year-old take-out addict threw in an F-bomb for good measure.
"WTFSIMFD" is a choose-your-own-adventure cookbook. Like the site, which offers one of a few thousand randomized recipes from Cookstr.com (if you don't f@#king like it, you can click again and get a new recipe), the book has 50 recipes and similar options: If you're not a vegetarian, turn to page 82; if you don't like that, turn to 26 and so on.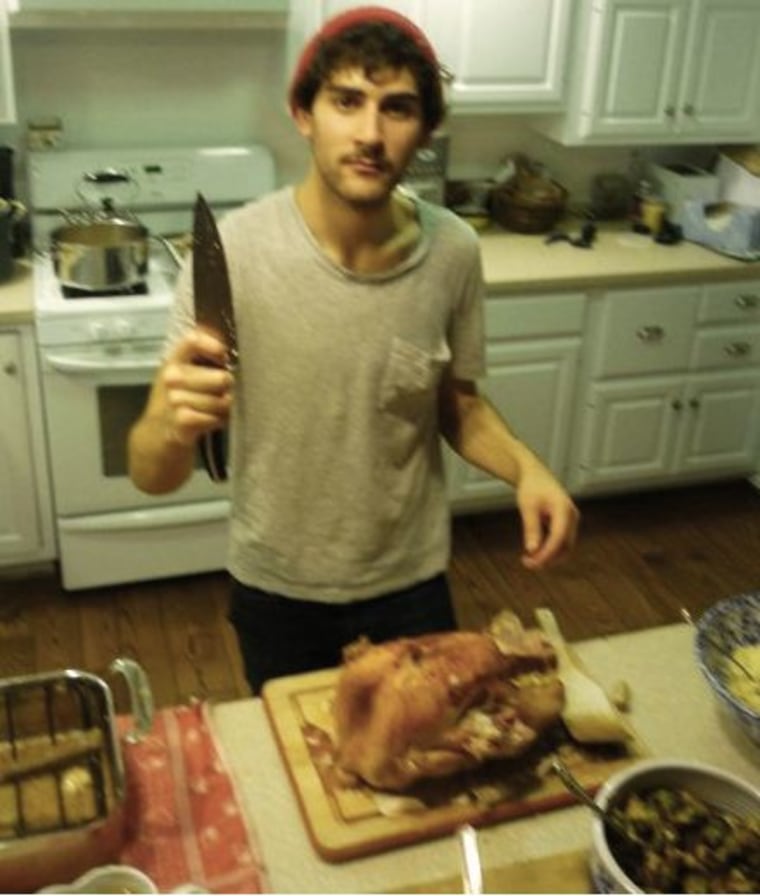 Golden's goal, he said, was to create something simple and fun to read, and answer the question posed in the title. There is no table of contents, no numbered steps and no guesswork.
An ad writer by day, Golden tells TODAY.com that he doesn't usually swear; he just prefers not to think about what to cook, and he has run with the joke.
In April 2010, he and his girlfriend launched the site as a way to cure their own cooking indecision and it quickly went viral after racking up millions of pageviews. Next came a Facebook community about trying to decide what to eat and needing a safe place to curse about it.
Frequent poster John Cornell was initially drawn to the Facebook page so he could share his food pictures. The irreverent humor made him feel at home.
"Saying the word f@#k so often makes most of us giddy and free," Cornell said in a Facebook message.  "It is a great place to vent and be a f@#ker. And, aside from a few arguments that go too far, most of us take it in stride and never truly get hurt feelings."
Golden now has a fan base that he can't disappoint with boring old civil discourse. "There is a zero tolerance policy," he told TODAY.com. "If you post without swearing, there is an immediate uproar."
Even Golden's grandmother Bonnie Zeeman is in on the action. Her Facebook post? "Nothing compares to my grandson Zach's unbelievably great f@#king food."
"I knew then that I had finally made it," Golden said.
Despite the insults and R-rated cookbook instructions, the recipes were not chosen in a fit of rage: Creating the cookbook was a wholesome family affair.
"I went home one weekend and collaborated with my mom," Golden said. "I wanted to share my personal favorites, and many of those are the ones she made for us as kids."
Golden isn't the only one F'in around. The book "Go the F@#k to Sleep" for worn-out parents was published in June 2010 and other sites, like What the F@#k is my Social Media Strategy and  What the F@#k is a Sloth, have all derived from the same concept.
Golden doesn't sweat it. "There is plenty of f@#k to go around," he said.
Now, want some Brussels sprouts? Here's a recipe from the book: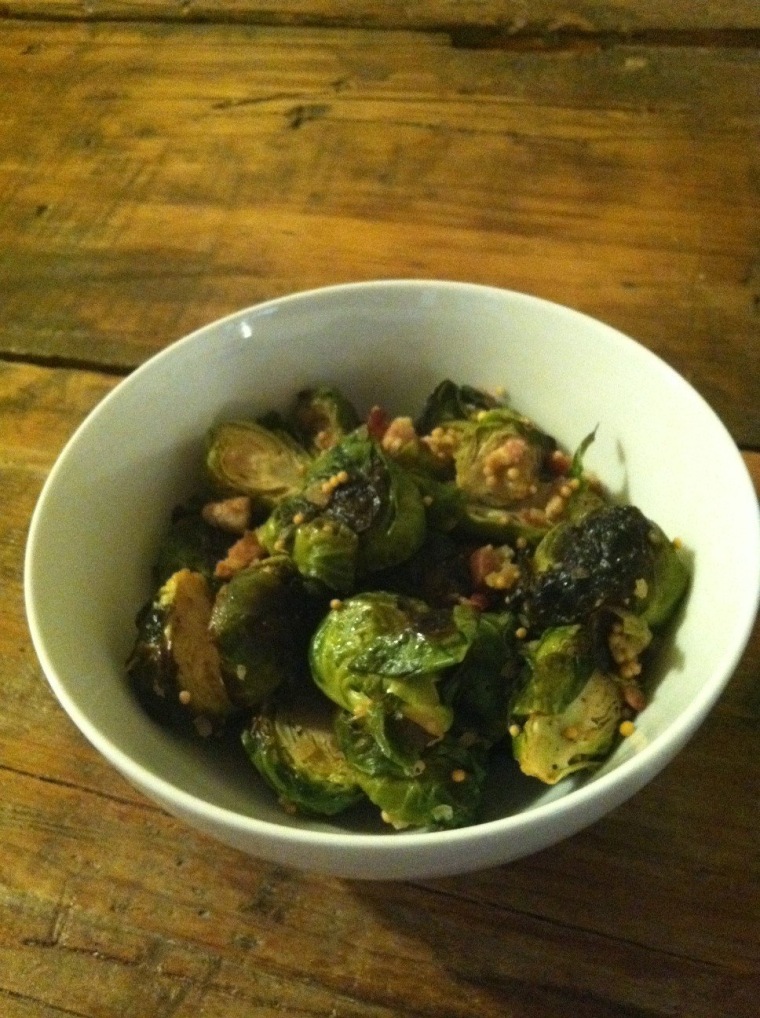 1 pound Brussels sprouts
1⁄4 cup extra-virgin olive oil
Salt and pepper
3 shallots, finely chopped, divided
2 teaspoons mustard seed
4 ounces bacon, diced
1⁄4 cup white wine, preferably Chardonnay
1 tablespoon Dijon mustard
Preheat your oven to 400°F. Halve sprouts. Rinse 'em off, peel them, if that's your thing, but they're going into a scorching hot oven. Put them in a low-sided roasting pan and douse in olive oil, salt, and pepper. Add half of the shallots and the mustard seed. Roast the sprouts for about 30 minutes. Pull them out when they're tender and taste good. Get a sauté pan hot over medium-high heat. Add the bacon, and cook until perfectly crisp. Take the bacon out of the pan; reserve the fat. Throw the remaining shallots into the same pan, and crank the heat. Sauté in the bacon fat for about 4 minutes, until caramelized. Add the white wine and Dijon mustard, and whisk it to making it all dressing-like. Dress the Brussels sprouts with the sauce in the pan, add the bacon and eat it while picturing Tom Cruise playing volleyball.

Matthew Moll is a multi-media journalist living in New York. You can follow his local food tweets at @tasteoflocal. For more of Matthew's work visit Taste of Local.