When it comes to dinner, quick and easy doesn't have to mean takeout. Home-cooked meals can be fresh and flavorful — and simple!
Ella Woodward of Deliciously Ella visited TODAY Monday to share one-pot dishes that are full of fresh ingredients and take only 10 minutes to prep. Get the recipes below, plus her four tips for saving time in the kitchen.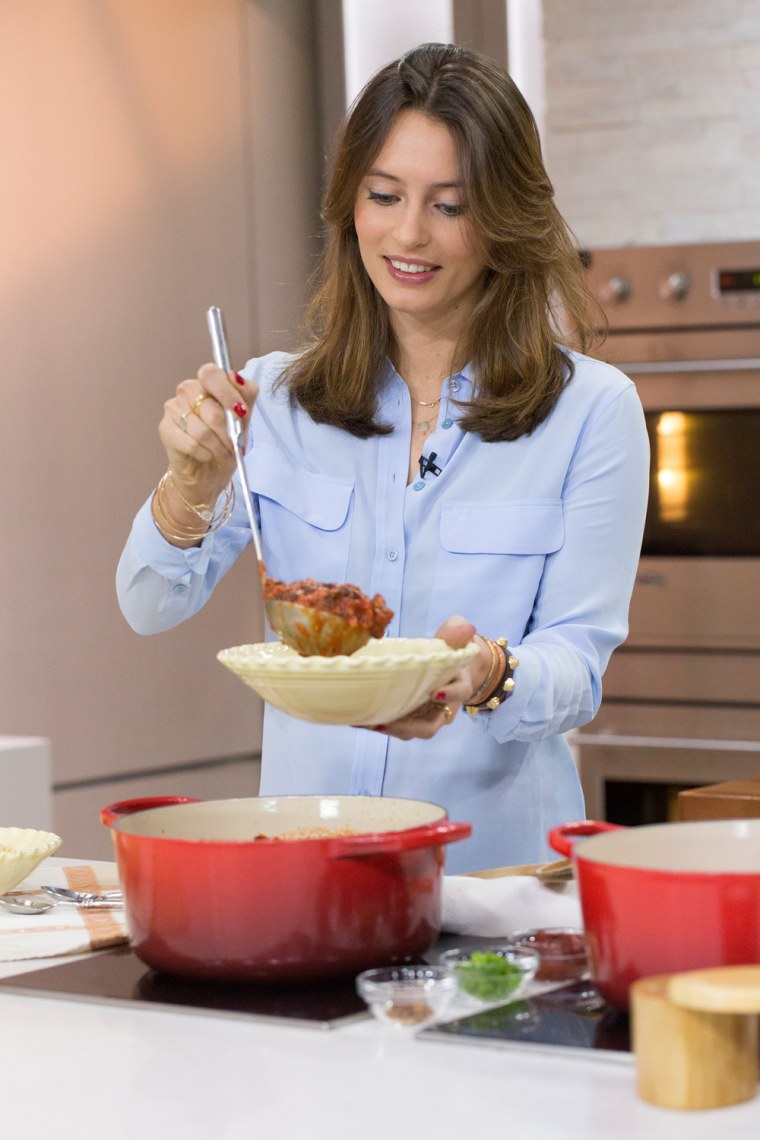 Ella's tips for saving time in the kitchen:
1. Double up! Whenever you make something like a curry, chili, pasta sauce or soup, make double the quantity and freeze the other half so that you have a delicious, healthy meal ready and waiting for you. It will only add a few minutes to your original cooking time but it will save you so much the second time around as all you have to do is pull the meal from the freezer and heat it up.
2. Do a little prep work. Keep your fridge filled with dishes that can be thrown together in just a few minutes. I take some time every Sunday night to roast some root veggies, make some quinoa, a tub of hummus and some pesto. Then when I come home from work I can just mix some of each dish together with a few fresh ingredients, like arugula or avocado. This way it takes less than five minutes to make a great meal.
3. Stock your cupboards. It sounds boring but being organized always saves so much time. It also means that you're more likely to cook something nourishing as you'll have healthy ingredients on hand. I stock up on things like cans of beans, brown rice, quinoa, herbs and spices, brown rice pasta, canned tomatoes, coconut milk, frozen spinach, frozen berries, nuts, seeds, tahini, almond butter and tamari.
4. Discover one pot wonders. There's something amazing about recipes that only use one pot as it means you save so much time on washing up and cleaning! I love stews and curries for this reason – I just throw a mix of veggies, spices, garlic, coconut milk and canned tomatoes into a pan and let them simmer for about an hour. It takes so little preparation time too but it gives me something delicious.