Perhaps our invitations to the Academy of Motion Picture Arts and Sciences' big Oscars after-party were lost in the mail? Well, even if we can't eat celebrity chef Wolfgang Puck's food alongside the stars at the annual Governors Ball after the Academy Awards, we can whip up some at-home party fare that's refined enough for the big night — and totally simple too. Here are six fancy looking but totally doable appetizers to serve at your viewing party.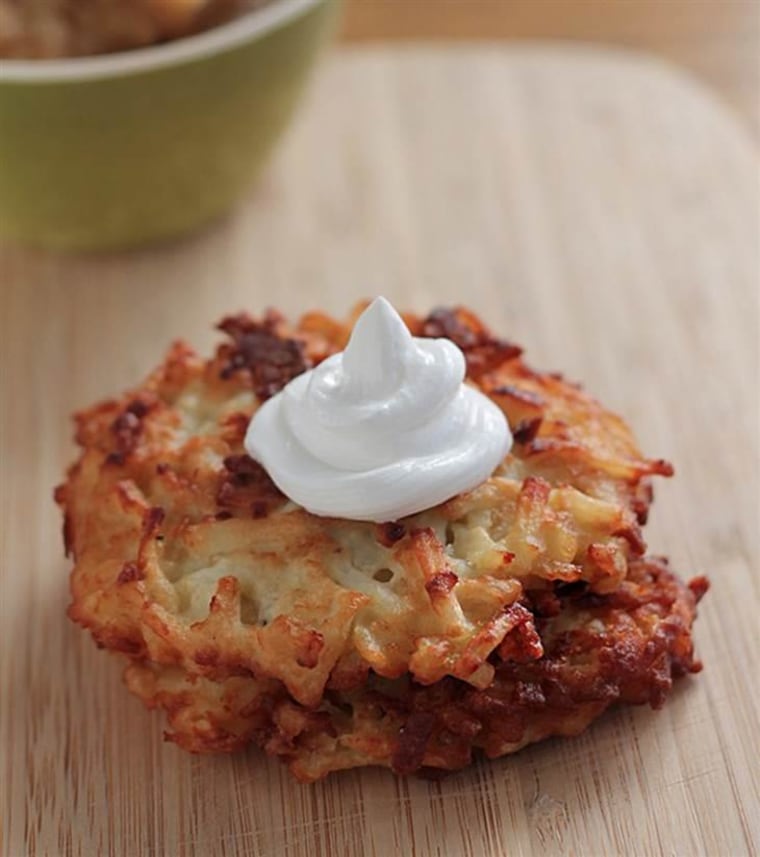 1. Latkes and applesauce: Puck will be serving his version of latkes as one of 50-plus dishes at the ball. Make your own with this super easy recipe from Remaking June. The genius short cut: The recipe calls for frozen hash browns instead of hand-grated potatoes.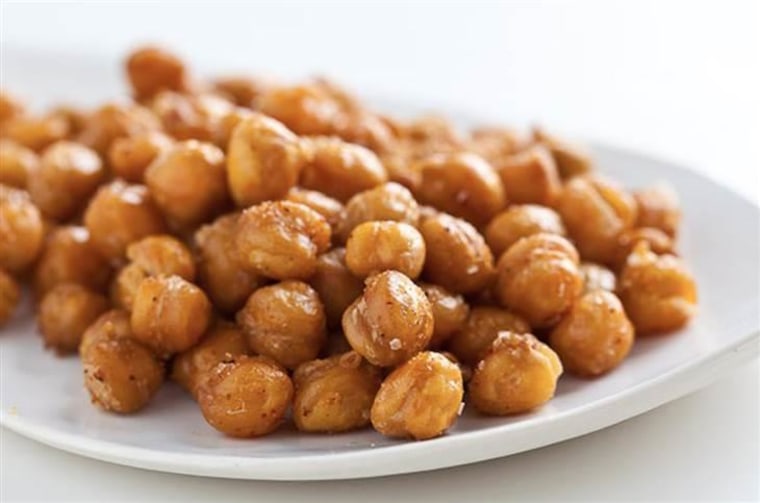 2. Roasted chickpeas: Five minutes is all it takes to whip up a batch of Steamy Kitchen's roasted garbanzo beans. This easy, crowd-pleasing snack is an unexpected alternative to mixed nuts.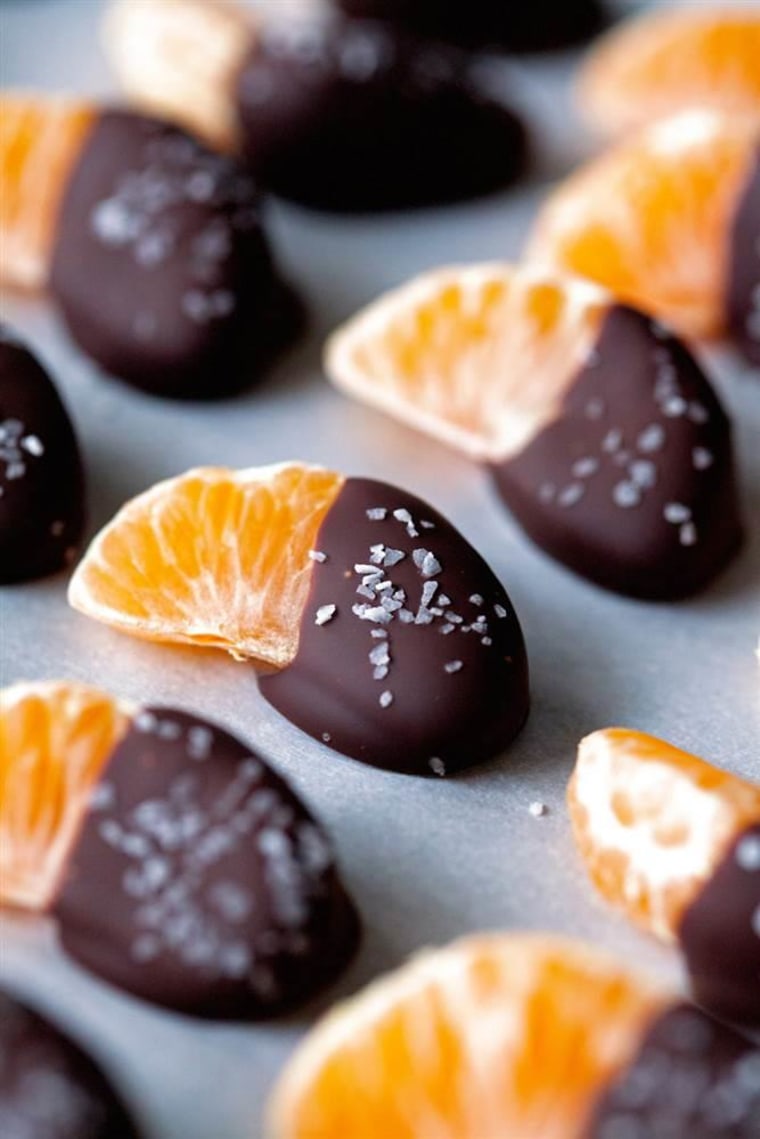 3. Chocolate-dipped mandarin slices: In this sweet idea from Deliciously Yum, dessert gets a healthy twist. The salt on top makes it right on trend.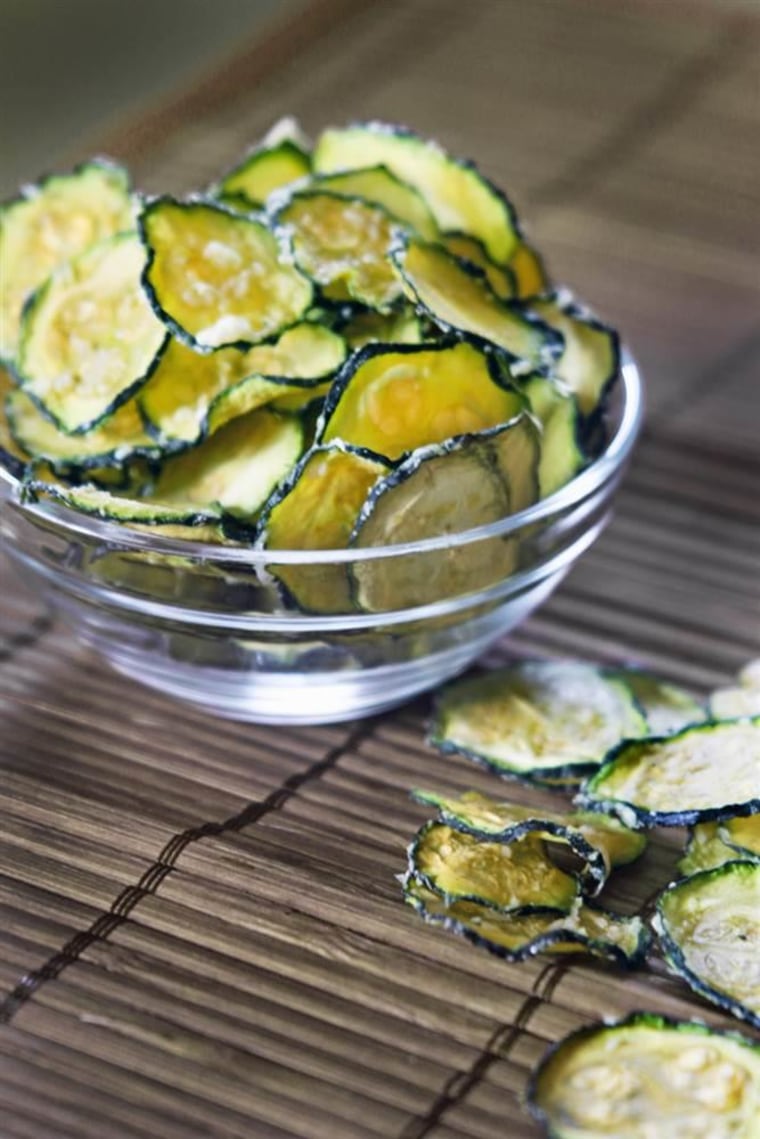 4. Parmesan garlic zucchini chips: Much fancier than store-bought potato chips — and much leaner too — Frugal Living Mom's zucchini chips can easily be done in an oven if you don't have a food dehydrator.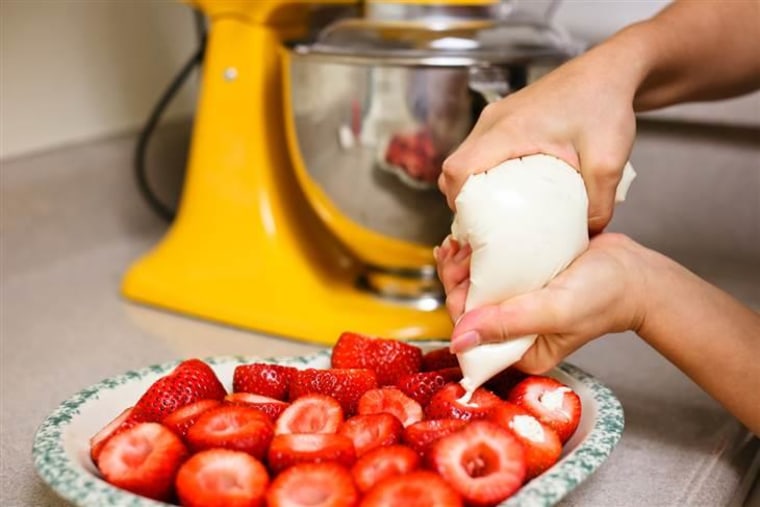 5. Cheesecake-filled strawberries: For a dressed up dessert that really pops, try these cheesecake-filled strawberries from Local Adventurer. They're made from just five ingredients, and are a snap to prepare.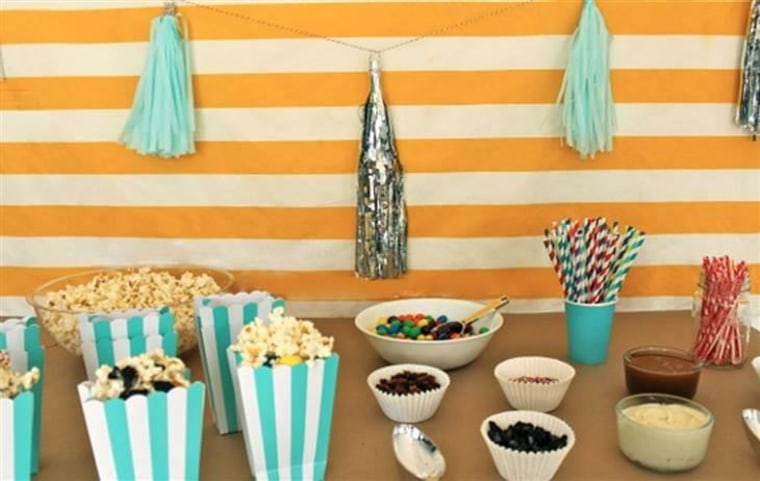 6. Party popcorn: Pretty Providence's idea for a top-your-own popcorn bar is as festive as it is inexpensive. Plus, what goes better than popcorn with movies' biggest night?
This article was originally published Feb. 19, 2015 at 5:58 p.m. ET.