A new dessert spot in New York City's West Village is making cookie dough lovers' dreams come true one scoop at a time. Meet DO, a whimsical cafe that's mixing up raw, safe-to-eat cookie dough and drawing lines that are over two hours long. Lucky for you, we've got the recipe for its delicious edible cookie dough.
The sweet idea is the brainchild of Kristen Tomlan, a designer and branding expert who, like so many of us, couldn't resist a spoonful (or bowlful) of the delicious stuff.
"I've always loved cookie dough, but my lightbulb moment was when I was out with my girlfriends one weekend. We went to this cute cookie shop and decided to forego the fresh ones and buy some of the unbaked dough in their freezer," she told TODAY Food. "We then sat in our car passing around a tub of cookie dough and I thought, 'Why is this not a thing? Why can't I go into a store and order cookie dough without feeling bad about it or worrying that I would get sick from it?'"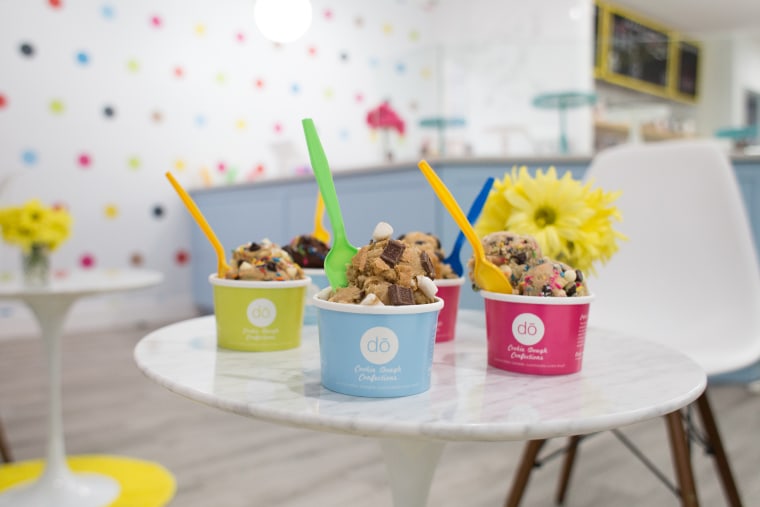 That's when Tomlan decided to take the — well — batter into her own hands, creating a decadent treat that's not only free of uncooked eggs and raw flour, it's completely customizable.
"My dream was always to own a scoop shop where DO would offer a similar experience to an ice cream shop with a unique cookie dough twist," she says.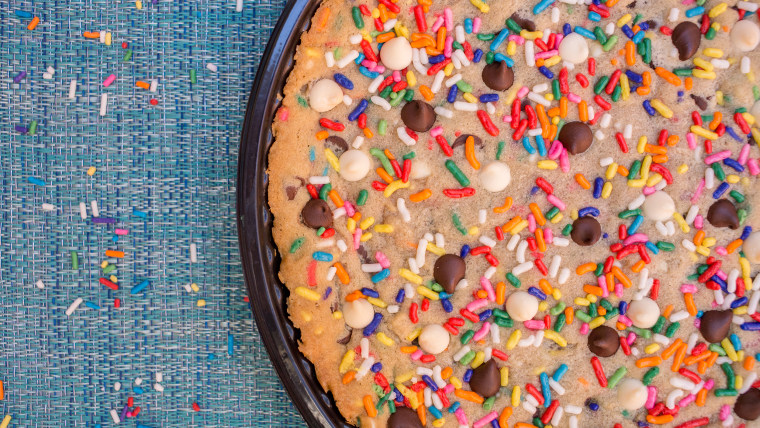 Once inside the bright and airy storefront, customers — who sometimes wait on two-hour lines — can opt for cups and cones of the plain Commando, fun combos like red velvet and brownie batter, or an array of other desserts.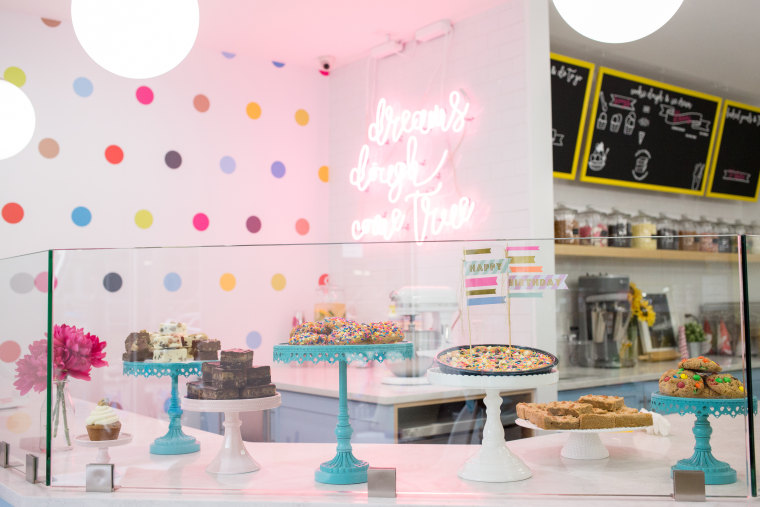 Opening a physical location has inspired Tomlan, who launched DO as an e-commerce site in 2014, to get even more creative — her line of Instagram-friendly sweets has expanded to cookie dough milkshakes, pies and even ice cream sandwiches.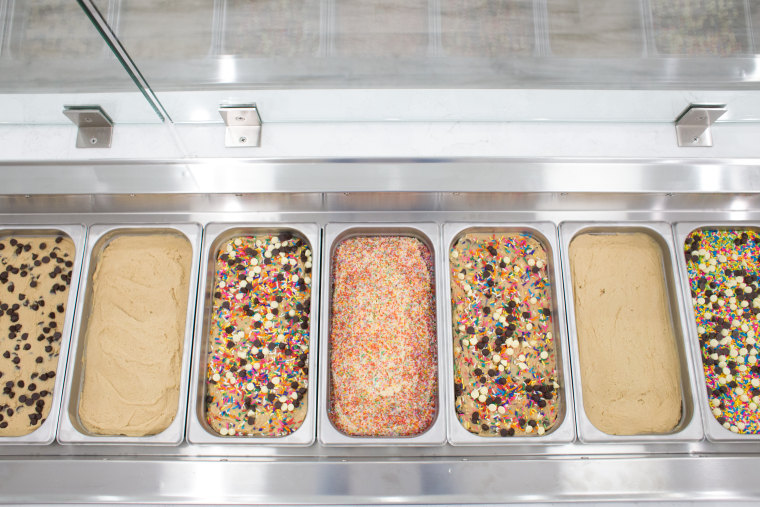 It's not just the confections that are swoon-worthy. From whisk-shaped pendant lights to hand-dipped Kitchenaid mixing bowls, the store itself is decked out in baking-related decor. And like any trendy dessert purveyor, there's an obligatory photo wall with DO's signature polka dot print.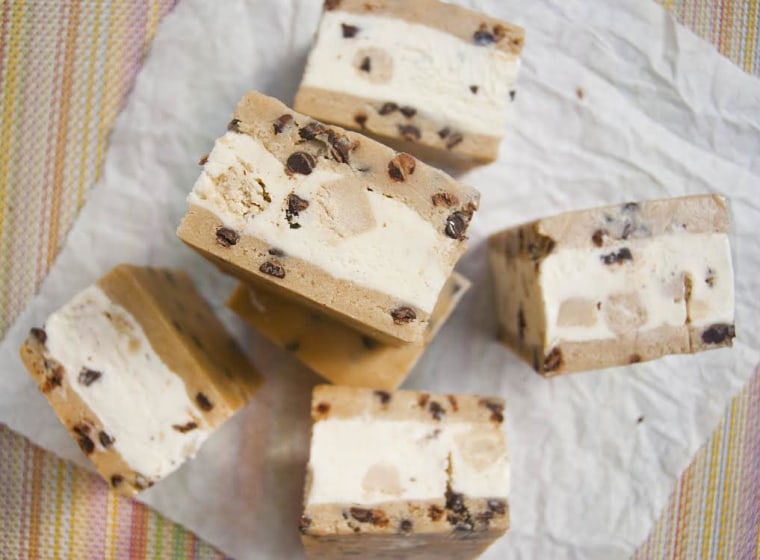 "I never expected it to take off as much as it did," says Tomlan, who had to temporarily halt online orders to keep up with in-store demand. "But there is a nostalgia factor to cookie dough that I think we all love to indulge in."
Can't make it this cookie dough haven? Not to worry — we've got you covered with DO's delicious recipe for edible cookie dough, below.