Be honest: Is your Thanksgiving spread ever ready quite when you plan it to be? If you're anything short of a superhero, the answer is probably "no." That's why it's great to have a few simple appetizers to keep guests sated until it's time to feast. The trick is to serve snacks that aren't too filling — or overly time intensive to prepare.
Here are a few delicious and wildly easy Thanksgiving appetizers and hors d'oeuvres. Some require no more work than placing a few items on a platter, while others call for only minimal cooking and prep. Still others can be done ahead of time. Everyone wins.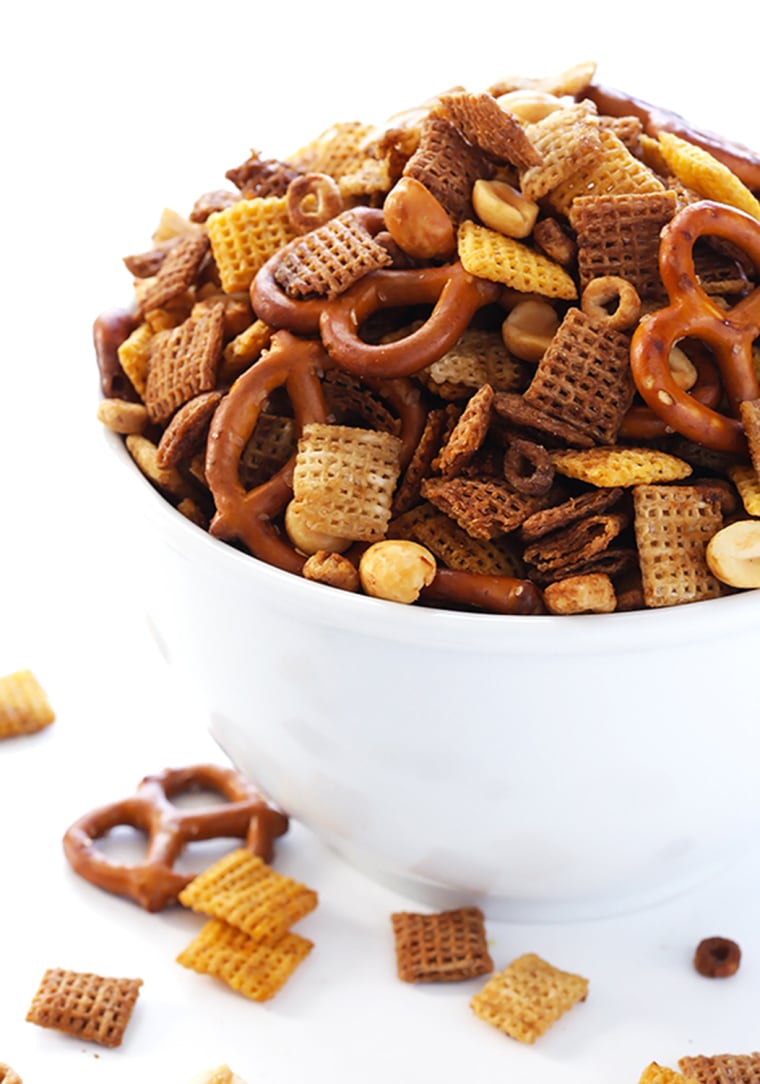 1.Slow-cooker snack mix: If you like Chex mix, you'll love this version from Gimme Some Oven even more — it's almost completely hands off, thanks to the slow cooker. 
2. Cheese plate: There's a reason a cheese plate is such a classic party snack: It's satisfying and ever so simple. You can't go wrong with this trio: a creamy Camembert or brie, a nutty manchego and a quality goat cheese. Serve with apple slices, quince paste and thin crackers.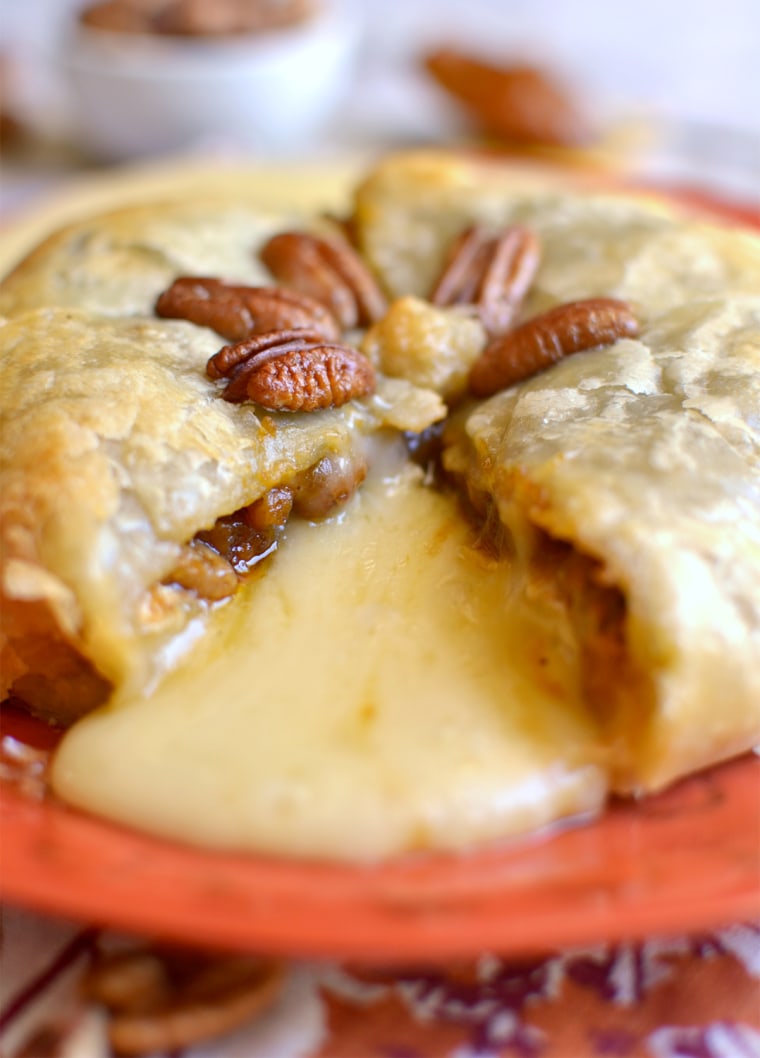 3. Pumpkin-pecan baked brie:This appetizer idea from Lemon Tree Dwelling looks sophisticated, but it's so easy to make: Top a round of brie with pumpkin butter, wrap in puff pastry, top with pecans and bake. The results are over the top. 
4. Spiced olives: Perk up a bowl of store-bought olives by adding your own special seasoning blend. Add spice with a couple of sliced chiles, give it punch with pressed garlic cloves or add strips of citrus peel and fennel seeds. Let your imagination take the lead! Simply add your ingredients to the olives in their brine and let sit in the refrigerator for a couple hours to overnight.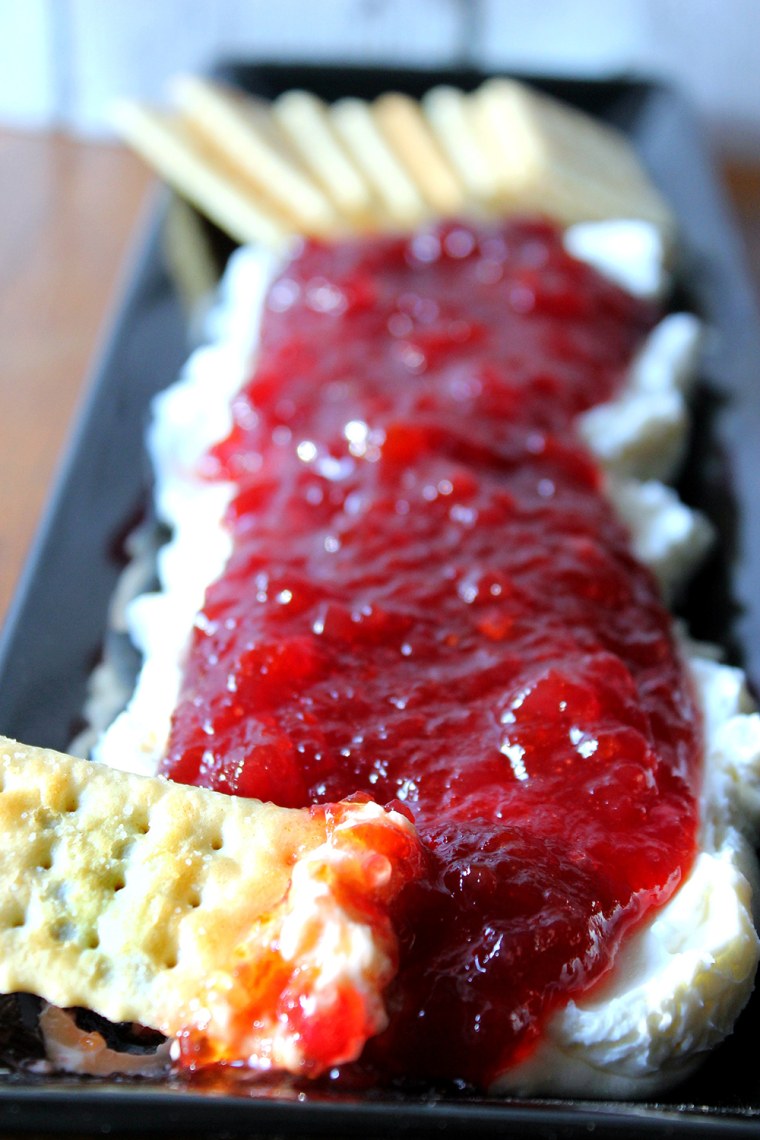 5. Cranberry pepper-jelly dip: It doesn't get any easier than this spicy-sweet dip from Life With the Crust Off — top a softened block of cream cheese with a mixture of cranberry sauce and pepper jelly. Serve with crackers. Creamy, tart, spicy — and oh so good. 
6. Smoked salmon crostini with crème fraîche: Toast baguette slices until just crispy, top with smoked salmon and a dollop of crème fraîche. Garnish with a dill frond if you want to get fancy.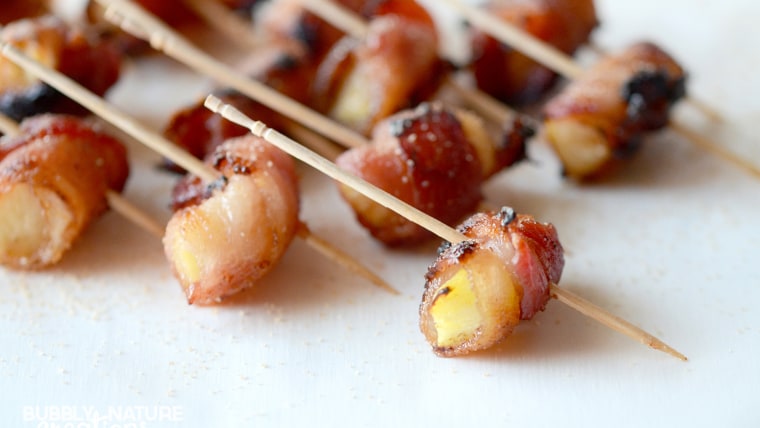 7. Apple cinnamon bacon bites: These bacon-apple skewers from Bubbly Nature Creations are so easy — just wrap apple chunks in bacon, skewer with a toothpick, sprinkle with cinnamon-sugar and bake. Serve to eternally grateful guests. 
8. Crunchy roasted chickpeas: This app is like nuts, only better. Rinse canned chickpeas and toss with olive oil and whatever spices you like, from smoked paprika or cayenne to straight salt and pepper. Spread on a baking sheet and bake at 400 degrees until golden, about 30 minutes.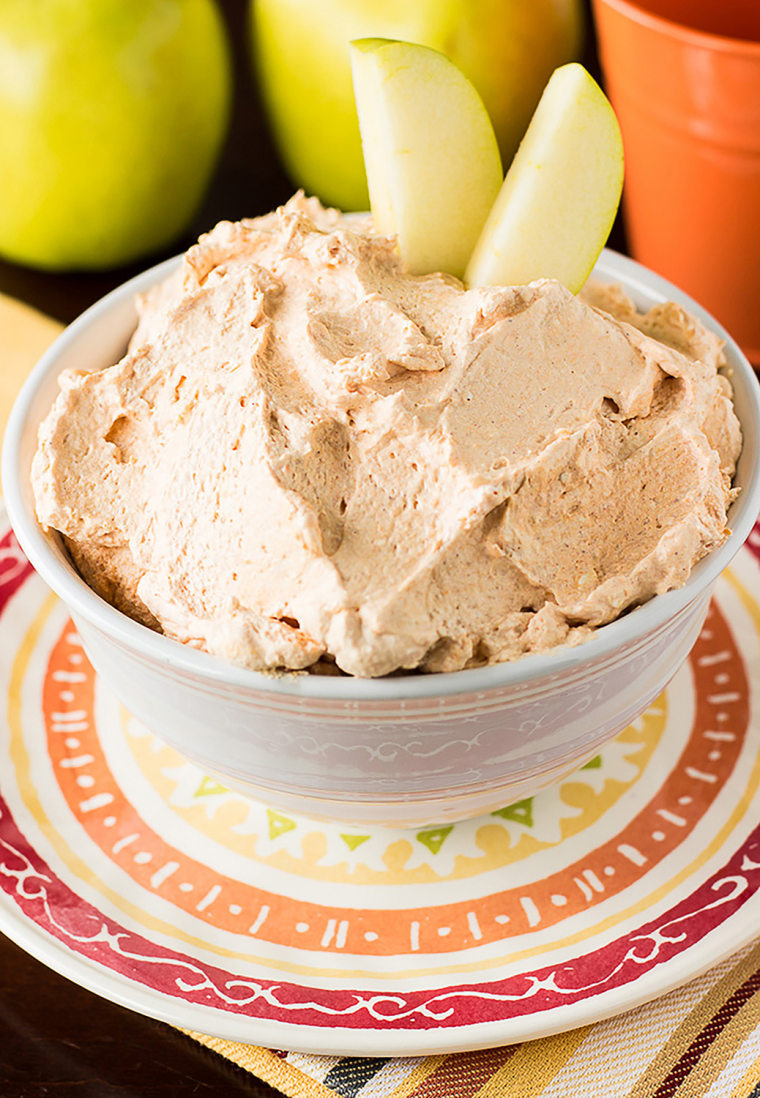 9. Pumpkin dip: Like your pre-feast treats on the sweet side? Whip up this seasonal dip made of pumpkin, cream cheese and whipped topping. Serve with apple slices or graham crackers. Then have it again for dessert! (Find two more easy pumpkin dip recipes here.)
10. Cheesy garlic pull-apart bread: You know monkey bread? It's made by assembling multiple balls of dough with delicious ingredients in between, all baked together in one pan. The result is an easy to grab, addicting snack. The blog RecipeTin Eats has a really easy take on monkey bread: Cut a diamond-grid pattern into a loaf of crusty bread, top with garlic butter and cheese and bake. Just be sure your guests save room for dinner.
11. A veg-and-pickle platter: Call it crudité or a relish tray — a platter of fresh vegetables, digestion-friendly pickles and a dip such as pimento spread is a great way to pregame a feast.