We love potlucks, and not just because there's usually a party involved. Seriously, what could be better than trying a bunch of delicious dishes — that you don't have to cook? Plus, we have the secret to making potlucks even more enjoyable: Let your slow cooker do most of the work for the dish you make. That's our favorite kind of low-effort, high-reward fun.
1. Slow-cooker spinach-artichoke dip: This most beloved of potluck offerings takes almost no effort to make in the slow cooker: Just toss the ingredients in, and in two hours, you get a crowd-pleasing dip that's creamy, comforting and oh-so-good. Plus, you can pretend it's healthy because it contains vegetables. Ahem.
Related: 5 more spinach-artichoke dip recipes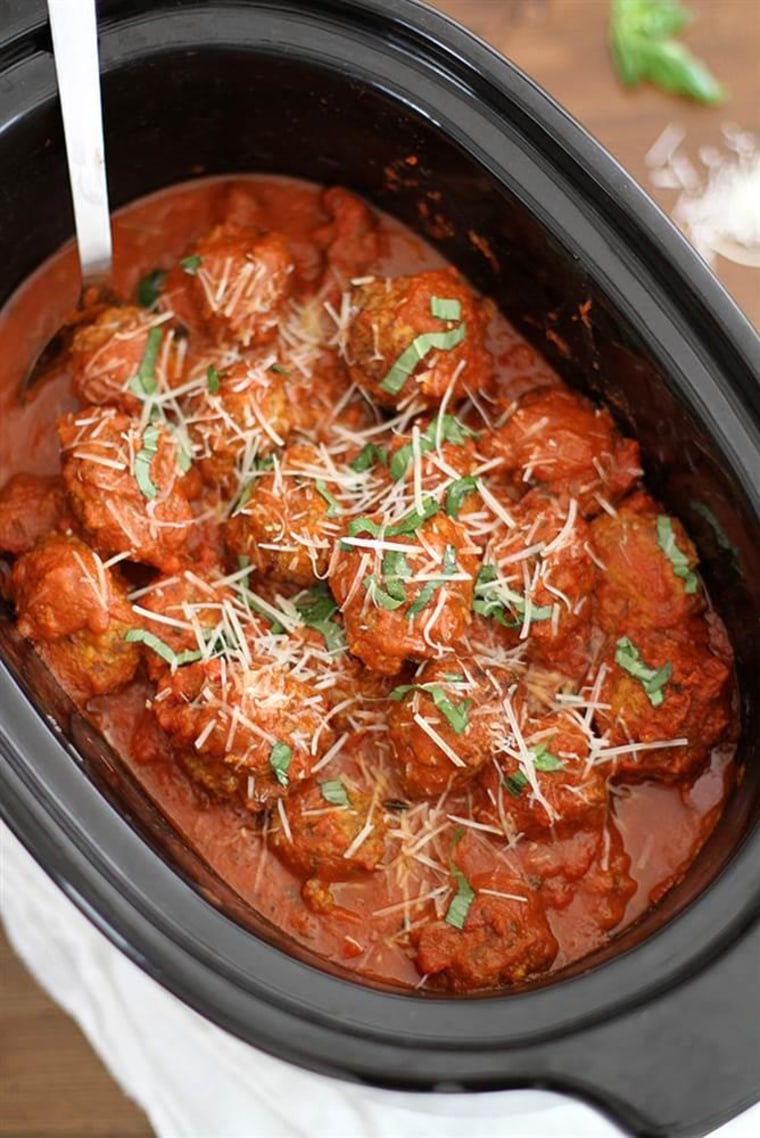 2. Slow-cooker Italian meatballs: Every potluck needs a dish that's a bit more substantial. How else to feed the hungry crowds? This savory, saucy dish calls for broiling scratch-made meatballs on a sheet pan before adding to the slow cooker. You could also use purchased premade meatballs for the ultimate convenience.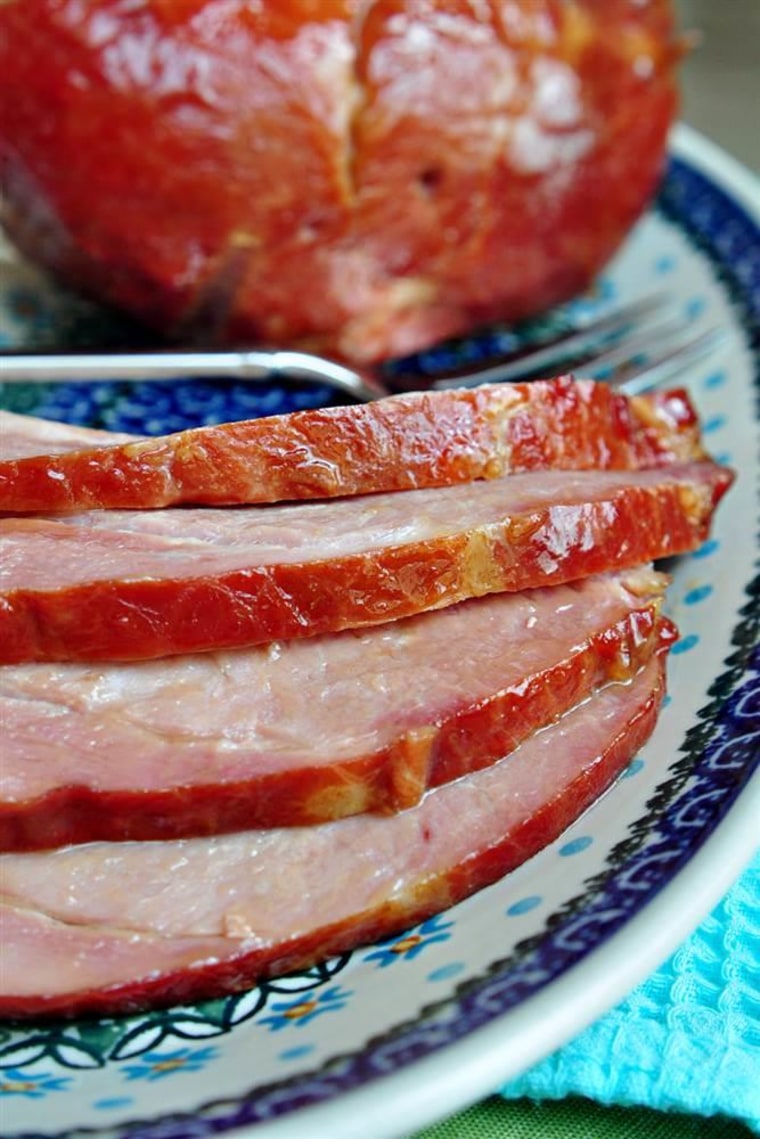 3. Slow-cooker brown sugar ham: Whether you're headed to an Easter gathering or a random potluck brunch, this brown sugar-glazed ham is sure to be a hit. A little sweet and a little savory, this super easy main is sure to be a lot popular.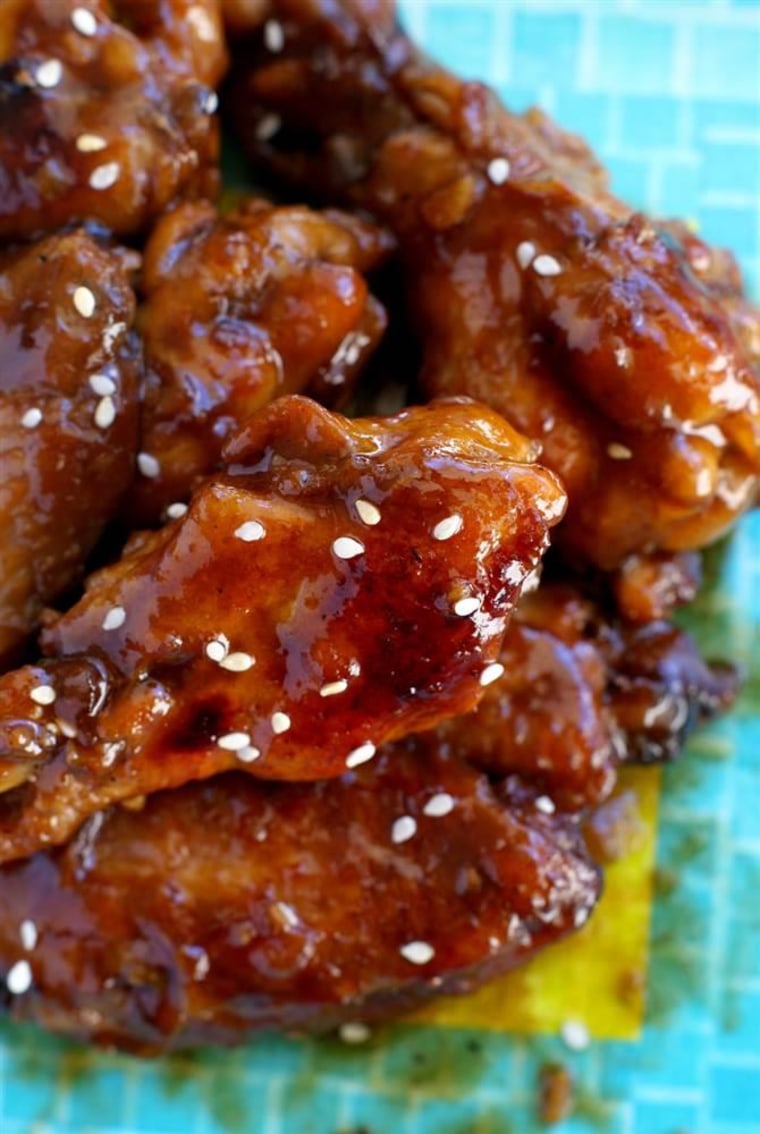 Related: Get another recipe for Crock-Pot chicken wings, plus four more recipes for wings!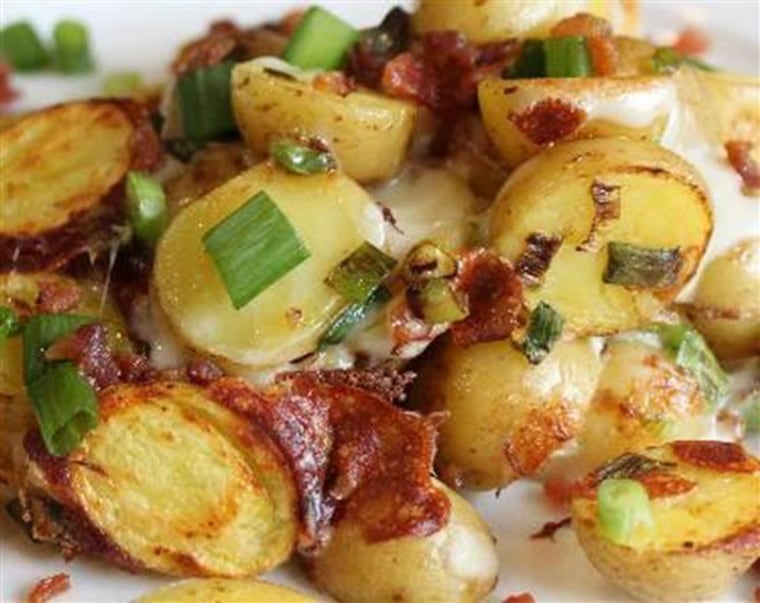 5. Bacon-cheese Crock-Pot potatoes: A potluck with all mains and no sides is no fun. So show up with a side that everyone* will want to dig into, no matter what the season. (*Except vegetarians, of course. Simply leave out the bacon if you're cooking for a group that doesn't eat meat.)
Related: 7 more great slow-cooker party recipes!
This article was originally published Mar. 27, 2015 at 2:24 p.m. ET.