If you're trying to eat healthily, chicken breasts are probably on your dinner table pretty often. Getting a bit tired of the same old recipes? Then you'll love this bright spin from Aarti Sequeira. She uses the food processor to whir together a muhummara sauce that includes jarred roasted red bell peppers, sun-dried tomatoes, garlic, walnuts and herbs. Some of of the sauce is smeared on the breasts before roasting and the rest is served on the side. Complete your meal with some crusty whole-grain bread for dipping in the sauce, plus a simple salad, like Sequeira's tomato, mint and feta salad (recipe below the chicken recipe).
Related: See all of our healthy weeknight dinner recipes!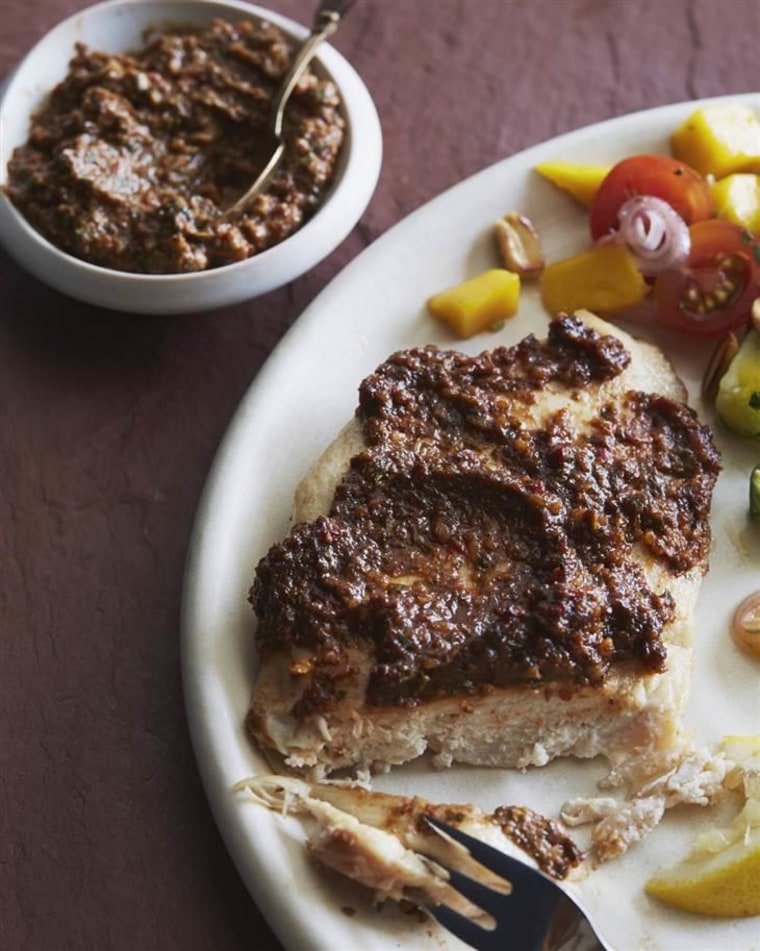 This article was originally published Mar. 25, 2015 at 6:00 p.m. ET.