The leaves aren't falling, the weather is still sweltering and football season hasn't even started. But when it comes to food, fall is basically almost here.
With subtle stacks of Halloween candy on store shelves and fall candles coming out of cabinets, of course pumpkin spice lattes and all manner of fall-flavored coffees aren't far behind.
But which big coffee chain will beat the other to the pumpkin punch?
Dunkin' Donuts has announced that its autumn menu will be available at stores nationwide no later than Aug. 27, with some customers already reporting the items at their local stores.
"It seems our fans are demanding pumpkin earlier and earlier each year," a Dunkin' Donuts spokesperson told TODAY Food via email. "When we're creating seasonal flavors, timing is key. We don't want to be too late, but we don't want to be too early either."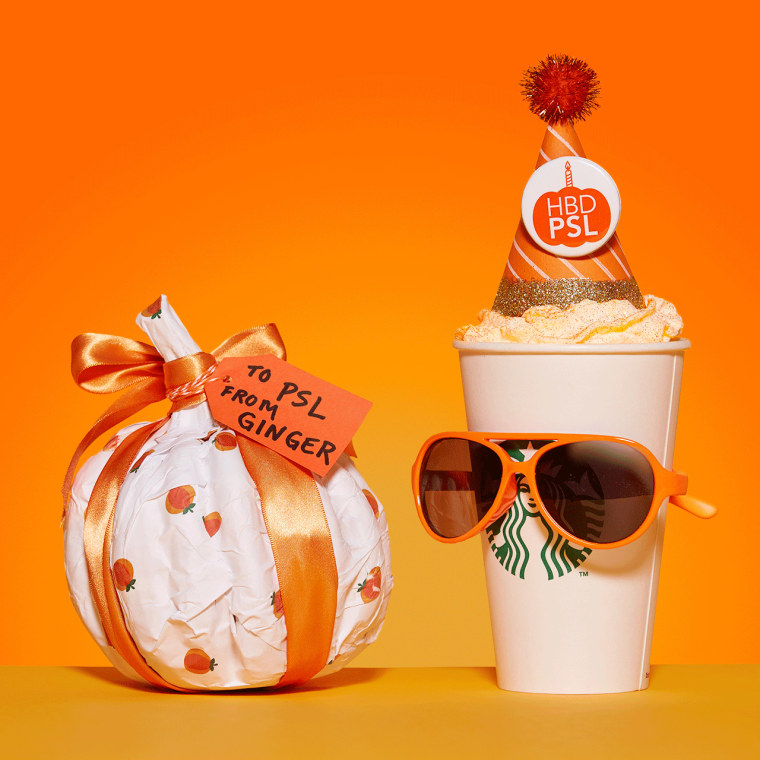 Starbucks would not confirm when its fall menu is officially debuting, but according to an internal document that was reportedly leaked, Pumpkin Spice Lattes will be coming back to the chain on Aug. 28, a day after Dunkin' Donuts fall-themed releases. Business Insider reported that the coffee chain will add several new drinks to the menu, including a Cold Foam Dark Cocoa Nitro and an Iced Maple Pecan Latte with Cold Foam.
Dunkin' Donuts' fall menu will have some returning favorites, too, like pumpkin and maple pecan-flavored coffees, the Belgian Waffle Breakfast Sandwich, pumpkin-flavored doughnuts and muffins, and the Festive Fall Donut with red icing, topped with chocolate and orange sprinkles. The company also recently announced a new $2 snack menu with several savory items.

In addition to returning favorites, Dunkin' customers can also enjoy some new fall treats, like the apple crisp doughnut, which comes with apple filling, caramel icing and sweet oats on top. Customers can also opt for a new maple cream cheese spread to top their favorite bagel.
So far, folks on social media can't wait to see pumpkin-flavored options back in their favorite coffees:
Need a pumpkin-spice fix now? Several Starbucks products, including Pumpkin Spice Cookie Straws and Pumpkin Spice K-Cup Pods, are now available in stores.