Dunkin' Donuts is rolling out two new flavors, including what's basically a "chocolate-covered strawberry in doughnut form," the company told TODAY Food.
The new Chocolate Drizzled Strawberry Croissant Donut ($2.49) and a new S'mores Donut ($1.09) will be hitting shops starting July 3.
We aren't afraid to admit we love chocolate-covered strawberries, and having them in summer — even in pastry form — is a refreshing change from their usual V-Day dessert status.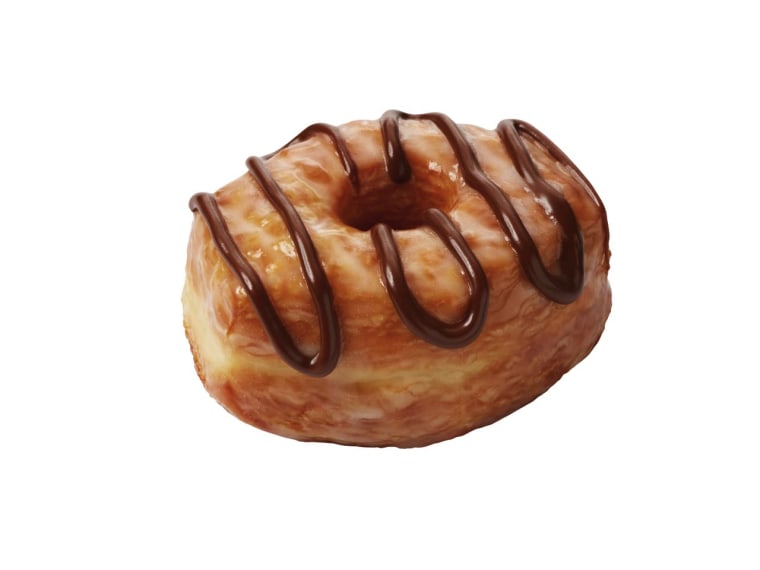 Housed inside a flaky croissant-doughnut shell, the chocolate-strawberry doughnut's filling includes strawberry purée, and the whole thing is drizzled with chocolate.
This is also the first time the marshmallow filling, inside the S'mores doughnut, is going nationwide. (Dunkin' tested the S'mores doughnut as well as a Peanut Butter-and-Marshmallow doughnut square, both in upstate New York for a limited time last year, the company told us.)
The filling is actually a toasted marshmallow-flavor, and it has that "gooey marshmallow flavor and texture that everyone loves when biting into a traditional s'mores treat by the campfire," Heidi Curry, a research and development senior manager for the doughnut maker, told TODAY Food.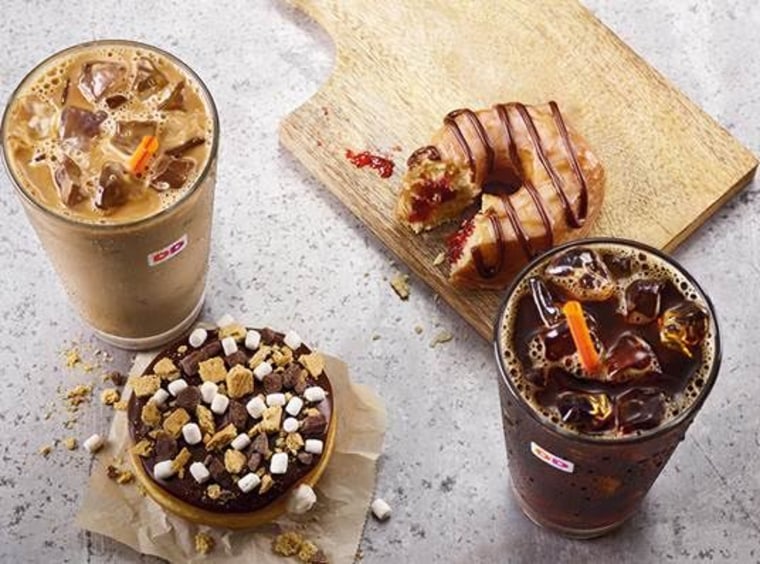 Based in a yeast-doughnut shell, the S'mores flavor is then topped with, of course, Hershey's chocolate, adorable teeny-tiny marshmallows and bits of graham crackers.
The doughnut maker, which is very big on pastry/drink pairings nowadays to "elevate the flavors" in each — also recommends pairing the Chocolate-Strawberry croissant-doughnut with cold brew iced coffee, and the S'mores with Coconut Crème Pie Iced Coffee. "Think wine paired with cheese, chocolate or steak — the perfect combination can be magical," Curry said.
As someone always on the hunt for a s'mores fix, I couldn't help but wonder if the S'mores doughnut wouldn't benefit from a quick pass with a brûlée torch, to get those little marshmallows on top all gooey. Either way, eating s'mores in doughnut form will always be easier than pitching a tent.