Boston Kreme and jelly are the two classic fillings most die-hard Dunkin' Donuts lovers think of, but now the chain is adding a rare new filling — vanilla cake batter — just in time for National Doughnut Day.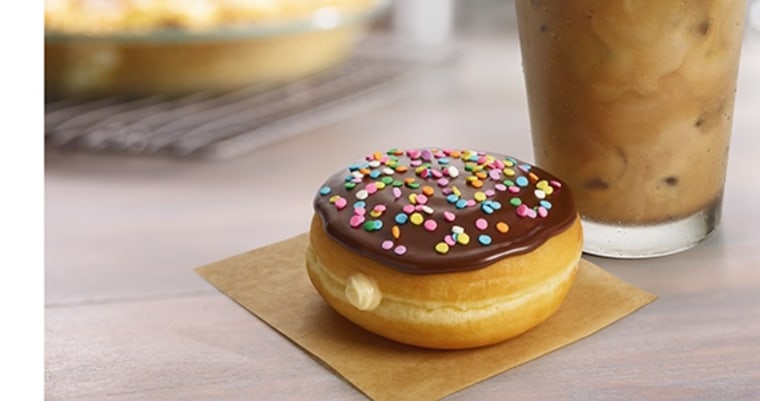 The Vanilla Cake Batter Donut rolled out on May 29, with a yeast shell, that vanilla-flavored cake batter filling, chocolate frosting and confetti sprinkles.
Joining it will is another new confection — the Dunkin' Donuts Sprinkles Donut, another yeast-style doughnut, this one ring-shaped, but just simply frosted with white icing and topped with pink and orange D-shaped sprinkles.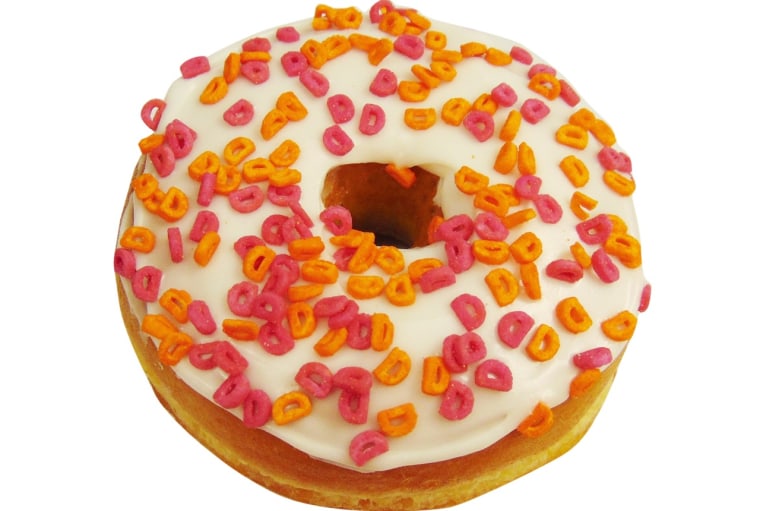 On the same day, the chain is also unveiling a new line of s'mores-flavored coffees, a combo of graham cracker, toasted marshmallow and chocolate flavors that can be ordered in different configurations: hot or iced coffees, lattes, macchiatos or Frozen Dunkin' Coffee, the company told TODAY Food. They're available through summer at participating locations.
(And in case you're having deju vu, yes, Starbucks has a s'mores drink but in Frappuccino form.)
The new Dunkin' Donuts coffee drink comes on the heels of other sweet new drink flavors — Coconut Crème Pie and Butter Pecan — as well as the company's much-discussed move to ditch the Coffee Coolatta in favor of the new Frozen Dunkin' Coffee.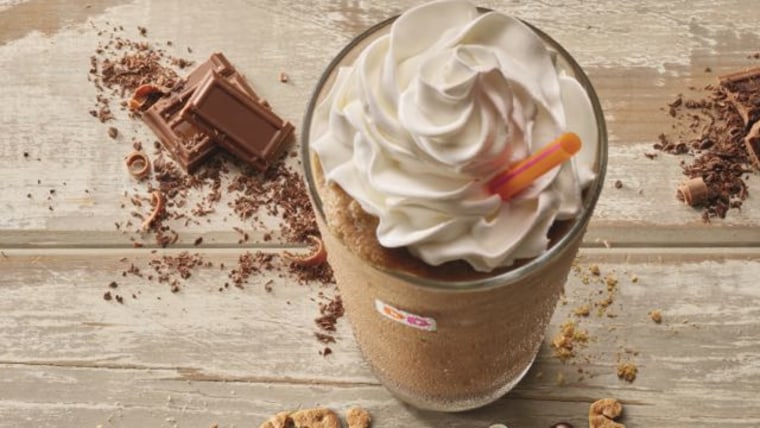 But if you'd rather stick with an old favorite confection, you can get one of those on the house when you buy a drink today for National Doughnut Day, when customers can get a free classic doughnut of their choice, while supplies last, with the purchase of any beverage.
If it were us, we'd probably go classic — Boston Kreme forever! — but hey, it's your call.
This post was originally published on May 24, 2016.
RELATED: