It's that time of year again when the Girl Scouts of America are setting up shop outside shopping malls, grocery stores and even marijuana dispensaries, to sell their delicious wares like Thin Mints, Samoas (or Caramel deLites, depending on where you live in the country) and more.
But sometimes, just having boxes of cookies isn't enough. Now, thanks to the flavor geniuses at Dunkin' Donuts, you can soon enjoy your favorite cookie flavors elsewhere: in your coffee.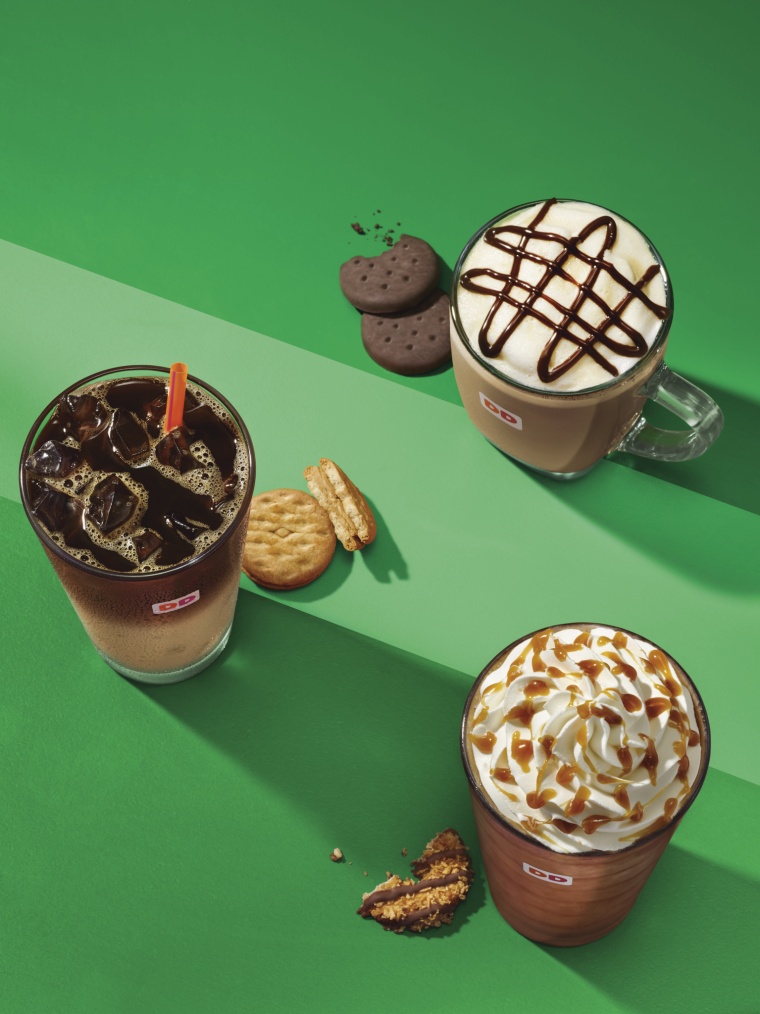 In honor of National Girl Scout Cookie Weekend, the limited-edition beverages will hit Dunkin' Donuts' menus nationwide Feb. 26 and be available through May. Three sweet coffee flavorings will be available: Thin Mints, Coconut Caramels (a riff on Samoas), and a classic peanut butter cookie — which we imagine will taste a lot like those Do-si-dos. Whichever java addition makes you jive, you'll be able to add it into hot or iced coffees, lattes, macchiatos, frozen coffee, and frozen chocolate.
Plus, there's good news for people who are allergic to peanuts. The peanut butter cookie flavor is Dunkin' Donuts first ever peanut-flavored drink but it's free of any actual peanuts or tree nuts — and free of soy allergens, too, a representative for the doughnut chain confirmed to TODAY Food.
Thus far, news of the flavored drinks is causing an outpouring of excitement across social media:
Some are just happy to be able enjoy that signature cookie taste without downing a full box of cookies ... but unfortunately these flavorings aren't calorie or sugar-free.
In further support of the Girl Scouts organization, select Dunkin' Donuts will be inviting local scouts to sell cookies in stores on weekends between Feb. 24 and March 28, because who would be able to resist coffee and cookies?
Who knows, maybe Jennifer Garner and her daughters will set up a new post at Dunkin' soon!