A Dunkin' Donuts menu fixture since 1994, the Coffee Coolatta, is about to be discontinued any day now and get replaced with a new summer drink.
News of the drink's impending exit launched it immediately into '90s-icon living-legend status, with an outpouring of sad posts on Twitter. The hashtag #SaveTheCoffeeCoolatta is gaining traction.
Its replacement — the new Frozen Dunkin' Coffee — is a decidedly more coffee-forward drink, since, let's face it, the Coolatta was always more of a milkshake than a true coffee beverage, something even Dunkin' execs are upfront about.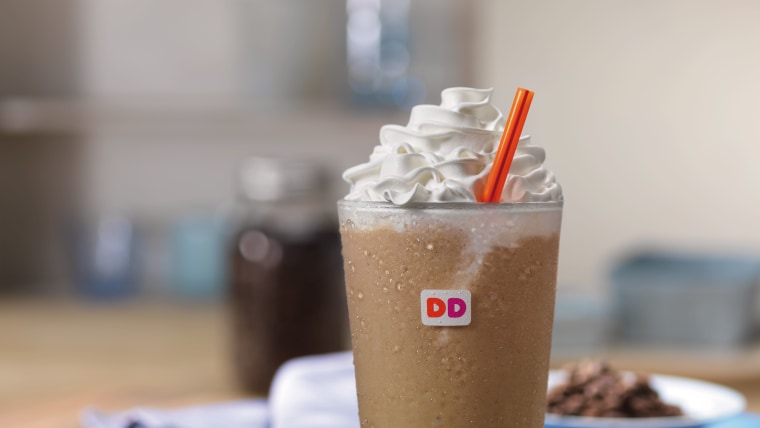 "Frozen Dunkin' Coffee will offer our guests a more authentic, energizing coffee-drinking experience compared to the Coffee Coolatta," Chris Fuqua, Senior Vice President of Marketing for Global Consumer Insights & Product Innovation for Dunkin' Donuts, told TODAY Food.
Made with coffee extract, ice and dairy, blended together, the new Frozen Dunkin' is inspired by the chain's iced coffee, Fuqua says. The new drink hits stores in summer 2017, and a medium will sell for $3.99.
Fruity Coolattas will remain on menus, along with other frozen beverages such as Fruit Smoothies, the Frozen Dunkaccino, Frozen Vanilla Chai, and Hot Chocolate-Frozen, he added.
Customers will be able to customize the Frozen Dunkin' with milk instead of cream, or flavor add-ins, if they wish.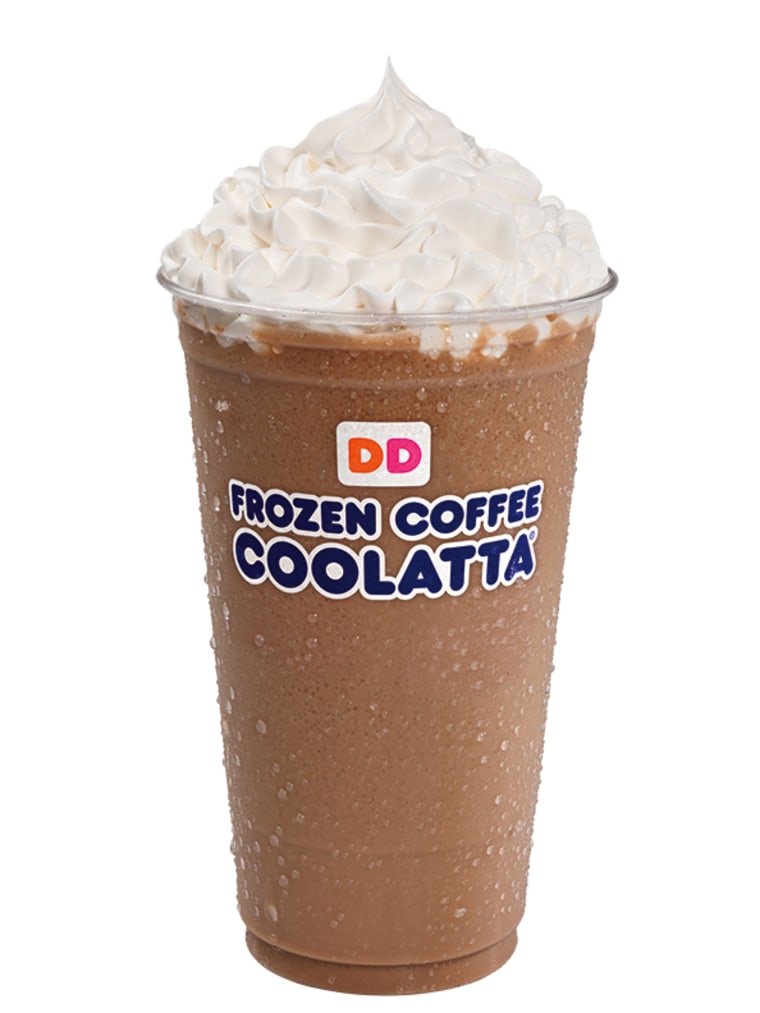 How does the Frozen Dunkin' compare to the Coffee Coolatta in terms of nutritional info? We took a look. A medium Coffee Coolatta with cream runs 600 calories, 35 grams of fat and 65 grams of sugar. A medium Frozen Dunkin' Coffee with cream will have 420 calories, 18 grams of fat and 61 grams of sugar. Okay, so it's not as bad nutritionally, but only time will tell if the new drink becomes a favorite.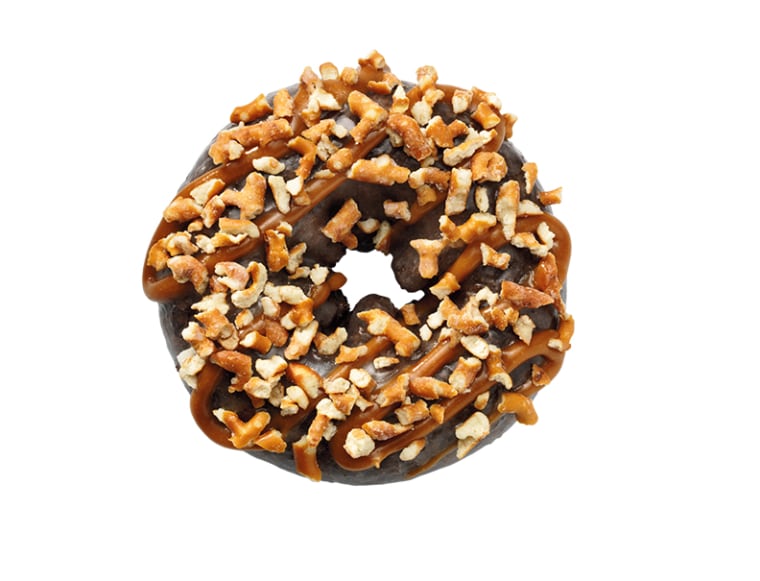 Aside from the new cold coffee drink, this week the chain also introduced two new doughnuts (a Chocolate Pretzel doughnut and Peanut Butter Delight croissant doughnut) to help you cope with the Coffee Coolatta news. Sigh.
RELATED: Dunkin' Donuts Peeps Doughnut—and other Peeps creations