If you're a Dunkin' Donuts fan who just wants to sit in a trendy house surrounded by bright orange and pink decor, sipping coffee all day, your cozy prayers have been answered.
The coffee chain that recently announced it will be dropping the "Donuts" from its name this winter might just need to add the word "Homes" instead.
For its latest project, DD created a trendy tiny home that you can actually stay in ... and we have to admit it looks pretty chic.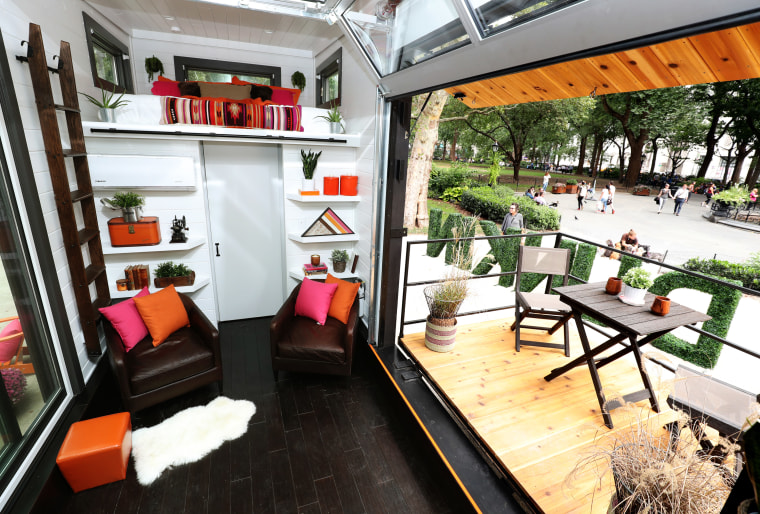 But Dunkin' Donuts can't take all the credit for the tiny home's cute factor.
The chain recruited actress Olivia Wilde to help design the interior, which includes features like a modern kitchen with a farmhouse sink, slate countertops and subway tiles.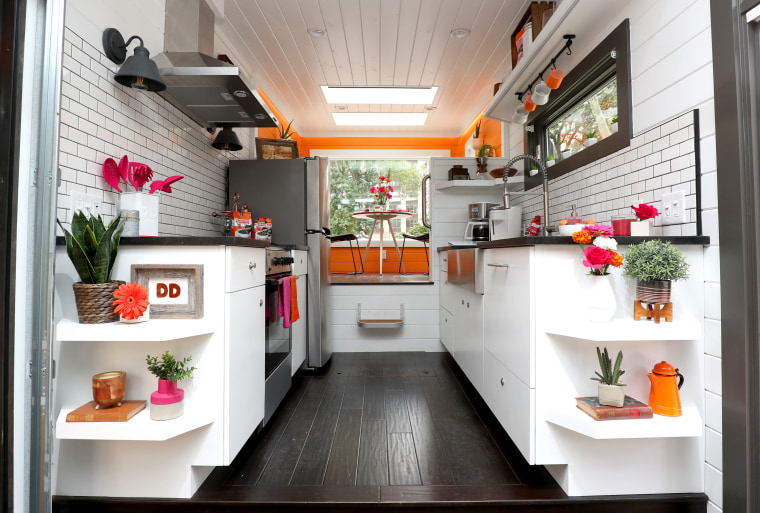 The coffeehouse shared that its new house has a spa tub in the designer bathroom, a washer and dryer, a king-sized bed in the loft, a cozy coffee nook (of course) and a large cedar porch.
In addition to having a celebrity's touch (and a whole lot of pink and orange accents), this house has one other truly wild factor: it actually runs on coffee ... just like America, get it?!
The company also partnered with Blue Marble Biomaterials and New Frontier Tiny Homes to make the house as sustainable as possible. Using 65,000 pounds of excess coffee grinds to power a generator, the 275-square-foot home was powered up in New York City earlier this month before being carted to Nahant, Massachusetts, where it will become a vacation destination for die-hard Dunkin' fans everywhere.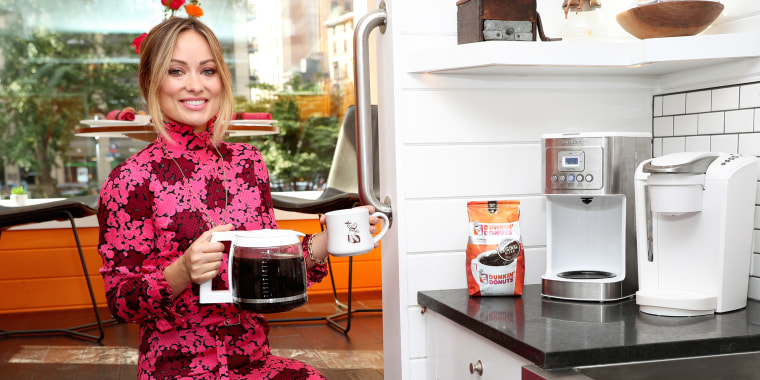 The house is available to rent via Airbnb now through Saturday, Oct. 26 for only $10 per night, plus taxes. Sadly (and understandably), the first round of reservations filled up within five minutes of the house being posted to the vacation rental site on Friday, but coffee lovers can still get their sweet fix with Dunkin's new fall offerings.
For those who live in the Boston area and don't have the chance to see the house up close in the next two weeks, Jason Walters, Dunkin' Donuts' coffee-at-home senior brand manager told TODAY Food that the house will stay open on Halloween so trick-or-treaters can get fueled up as well (don't worry — on candy, not coffee).
Although, Walters added parents can expect a special treat, too!