Goin' on a Dunkin' run? These days, you've got way more than just coffee and doughnuts to choose from. While the doughnut chain has had breakfast sandwiches for a while, they've now introduced a new $2 snack menu to their nationwide line-up.
The Dunkin' Run menu, which the company was testing in select markets this spring, offers options that are different than the typical breakfast fare — including the restaurant's first gluten-free item!
Designed for an afternoon pick-me-up or any-time-of-day snack, according to the Dunkin' blog, the new menu includes drool-worthy items like Donut Fries, which are made from warmed croissant-style doughnut dough tossed in cinnamon sugar and were introduced in stores in early July. There's also the Waffle Breaded Chicken Tenders, Ham & Cheese Roll-ups (in flour tortillas) and Pretzel Bites & Mustard.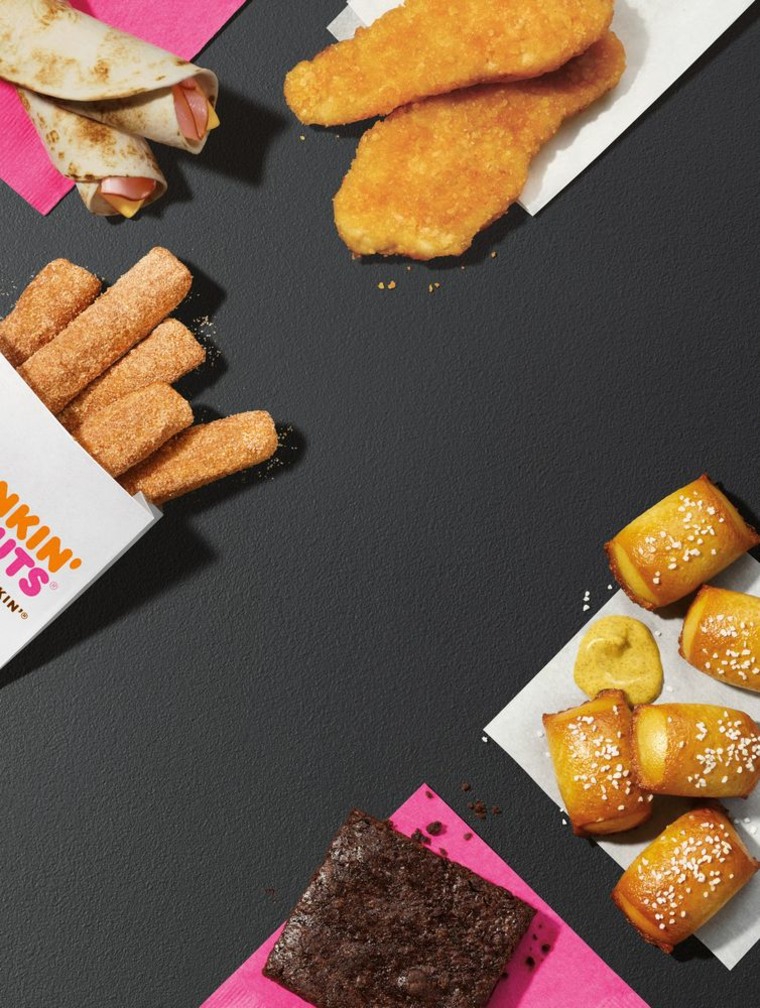 Those on a gluten-free diet can opt for the Fudge Brownie, which comes individually wrapped. While it may be free of gluten, it's loaded with 350 calories, 16 grams of fat, 34 grams of sugar and a whopping 48 grams of carbs.
This is actually quite a bit more than just a classic glazed doughnut from Dunkin', which has 260 calories, 14 grams of fat, 30 grams of carbs and 12 grams of sugar.
The heavenly-sounding Donut Fries, amazingly, have the least sugar, calories and carbs of the bunch and are similar to eating a doughnut. They have 240 calories, 14 grams of fat, 22 grams of carbs and 5 grams of sugar.
So far, the Donut Fries have gotten mixed reviews with some suggesting the addition of a dipping sauce:
The rollout of the new $2 snack menu follows the return of McDonald's Dollar Menu and $1 mobile sandwich coupon, as well as Taco Bell's $1 Nacho Fries and Subway's $5 Footlong.
After dropping a bunch of doughnut flavors last fall, Dunkin' Donuts has decided to bring back the S'mores Donut for a limited time in celebration of summer. The treat comes with marshmallow-flavored filling, chocolate frosting, is topped with graham cracker crumbs, and in case you couldn't already tell, it's not gluten-free.