Think back to going to the bank as a kid. Remember those Dum Dums mystery-flavored lollipops?
If you've ever felt that you just couldn't quite but your finger on the mystery flavor, there's a reason: It's constantly changing.
"When you open up the wrapper, you never know what you're going to get," Diana Moore Eschhofen, spokesperson for the Ohio-based Spangler Candy Co., maker of Dum Dums, told TODAY Food.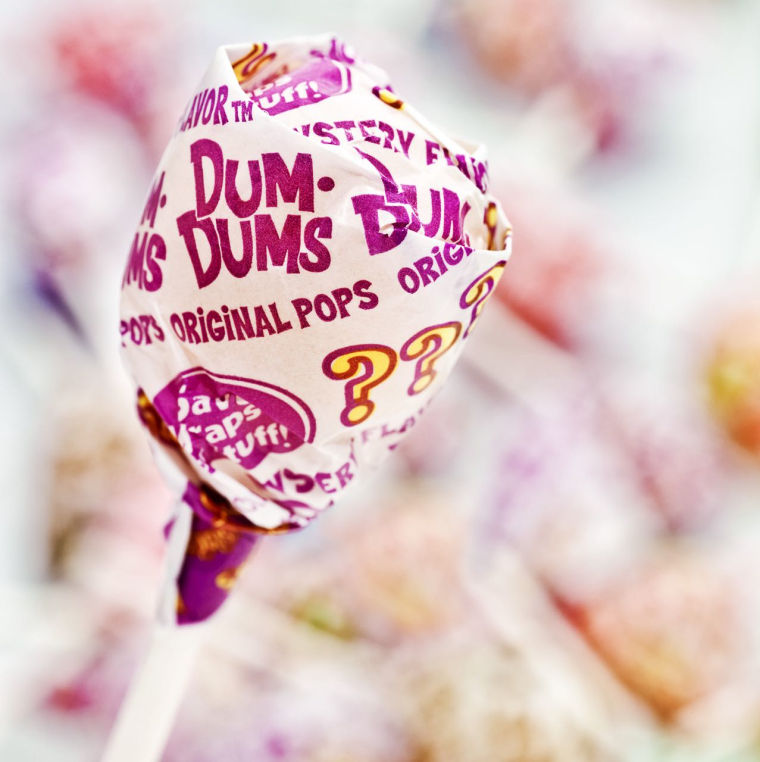 Some of the mystery-flavor pops are basically a cool way to save on food waste, as Eater and Mental Floss have reported: Instead of shutting machinery down between runs and totally emptying out the previous batch's flavor, sometimes they'll just start the next one, so that the two flavors will simply run together. So, theoretically, you could end up with Cherry-Root Beer, or Blueberry-Watermelon.
Those co-mingled flavors become just some of the mystery pops. "It's an efficiency thing — it's fun. We do end up with some fun flavors mixed together," Eschhofen said.
But that's not always the case nowadays, she added.
"That's not entirely accurate anymore. It still happens, but not always," she said. "Sometimes it's a different thing now."
Of course, we begged for more info, but the spokesperson was tight-lipped: "It's a mystery!" she said. "That's why we call it the mystery flavor!" She added the company's official statement, which is: "We can only reveal that the Mystery Flavor continuously changes and is not limited to current Dum Dums flavors. It's up to Dum Dums fans to guess the flavor of these mysterious pops."
Back in 2015, the company did release special bags of bacon, buttered popcorn and pizza flavors, all in mystery-label wrappers. They're no longer available, but the company still releases some pretty creative seasonal offerings, like Funnel Cake, Peach Tea and Strawberry Milkshake for summer, so you never know what they might be sneaking in there.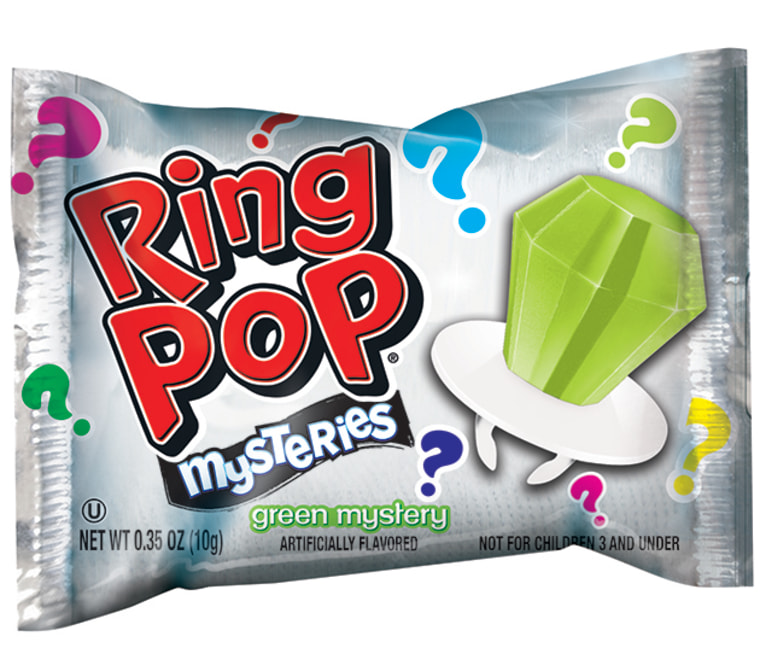 How do other companies concoct their mystery flavors? We reached out to several and most did not want to talk — in true Willy Wonka style. But Bazooka Candy Brands, maker of Ring Pops and Push Pops, told TODAY Food that it introduced mystery flavors as a way to keep the brand fresh — and candy lovers go crazy for them.
For Ring Pop Mysteries, the company even ran its four mystery flavors by kids in taste tests before they got the seal of approval. And Push Pop launches one new mystery flavor every year.
None of the flavors are ever revealed, though. Says a spokesperson: "It makes it more fun!" Guess we'll have to keep on guessing.
RELATED: