As the dog days of summer have come and gone, there are three letters running across every Starbucks fan's mind: P-S-L. And thanks to the nutmeg, clove and cinnamon gods, America's biggest coffee chain is finally dropping its (in)famous latte.
On Aug. 23, Starbucks announced the return of the drink many of us — aside from Al Roker — have been waiting for: the Pumpkin Spice Latte. And it's inviting along a couple of new and returning fall-themed friends. You'll be able to get your not-yet-mitten-covered hands on everything starting Thursday, Aug. 24.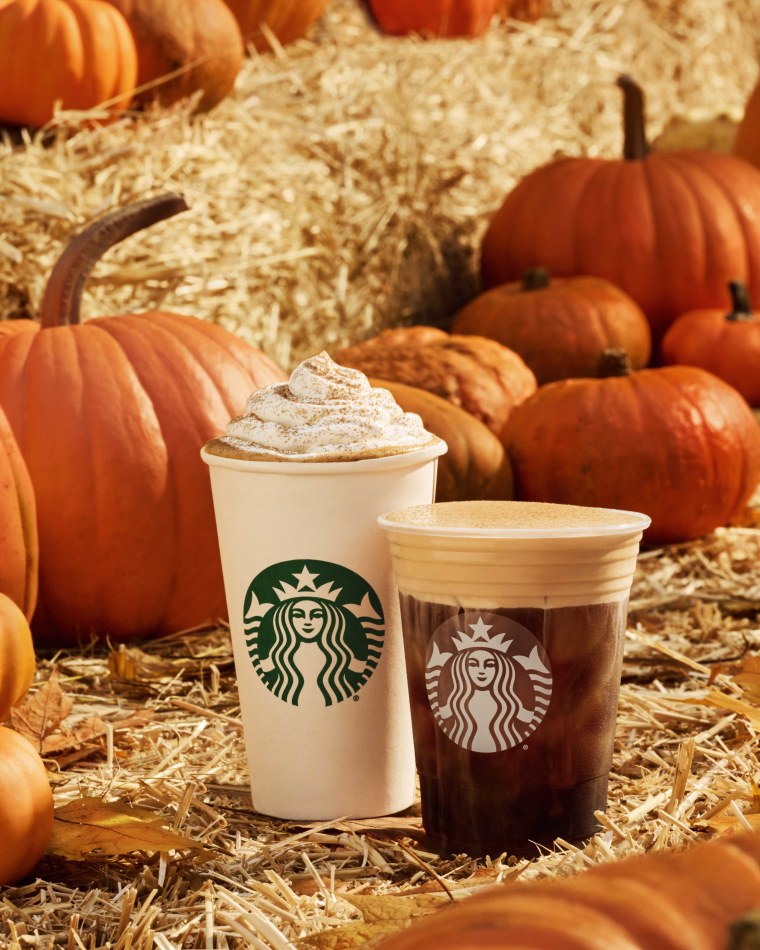 Rumblings about the new menu started on July 27 when popular snack-spotting Instagram @markie_devo shared a post purporting to include Starbucks' leaked fall menu.
While the account was right on the money with a few things, like the date it would be dropping, there are a couple of never-before-seen items in Starbucks' own announcement.
What's on Starbucks' fall menu?
"Since its introduction in 2003, the return of Starbucks Pumpkin Spice Latte (PSL) marks the unofficial start of fall for many customers," wrote Starbucks in a press release, noting that this year marks the PSL's 20th anniversary. That's right: The PSL is as old as "Finding Nemo." 😱
Starbucks says that along with the beloved PSL, which is a year away from being allowed "In da Club" with 50 Cent (a song also turning 20 this year), there are other fall menu items returning. These include two new seasonal beverages, the return of the Pumpkin Cream Cold Brew, the Apple Crisp Oatmilk Macchiato and more.
Pumpkin menu items
The Pumpkin Spice Latte, Starbucks most popular seasonal beverage combines Starbucks Signature Espresso and steamed milk with the celebrated flavor combination of pumpkin, cinnamon, nutmeg and clove. The PSL is finished with whipped cream and pumpkin pie spices and is available hot, iced or blended.
The all-new Iced Pumpkin Cream Chai Tea Latte was inspired by a popular customer and barista customization, according to the Starbucks. This new drink combines a chai tea latte with a blend of spiced chai notes, finishing it all off with pumpkin cream cold foam and a dusting of pumpkin spice.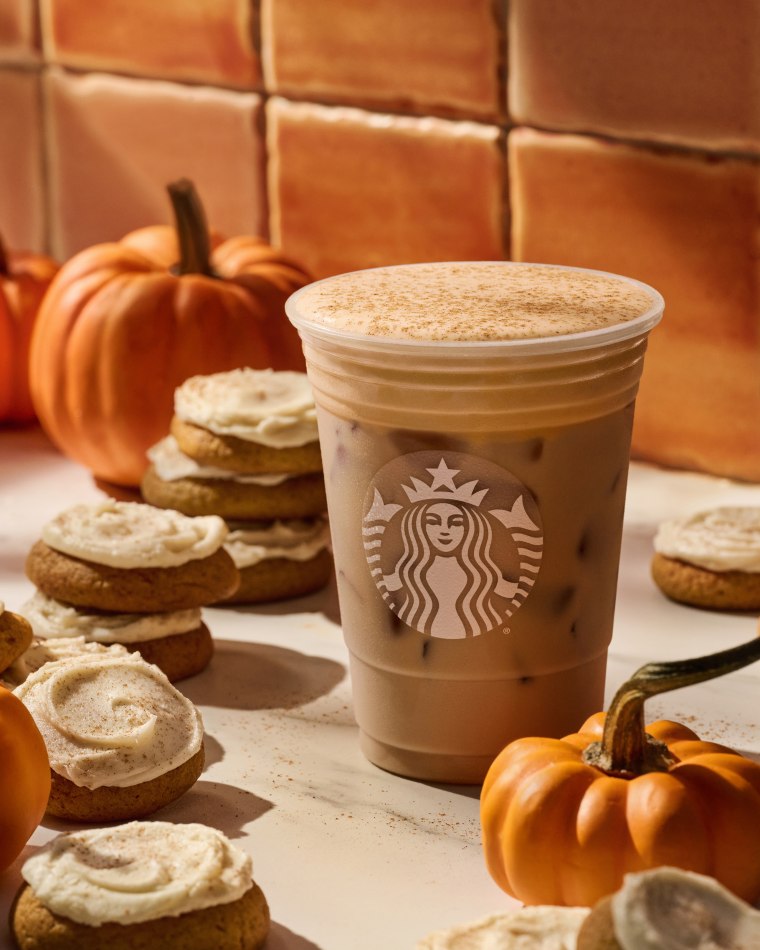 Also returning to cardigan season is the fan-favorite Pumpkin Cream Cold Brew. The now-five-year-old menu item combines Starbucks Cold Brew sweetened with vanilla syrup and is topped with pumpkin cream cold foam and, yes, wouldn't you know it, a sprinkle of pumpkin spice.
Apple Crisp menu items
All-new this year is the Iced Apple Crisp Oatmilk Shaken Espresso, which combines Starbucks Blonde Espresso with touches of apple, cinnamon and brown sugar. The drink is shaken together before being topped with oat milk for a "smooth and balanced sip that is full of fall flavor," according to Starbucks.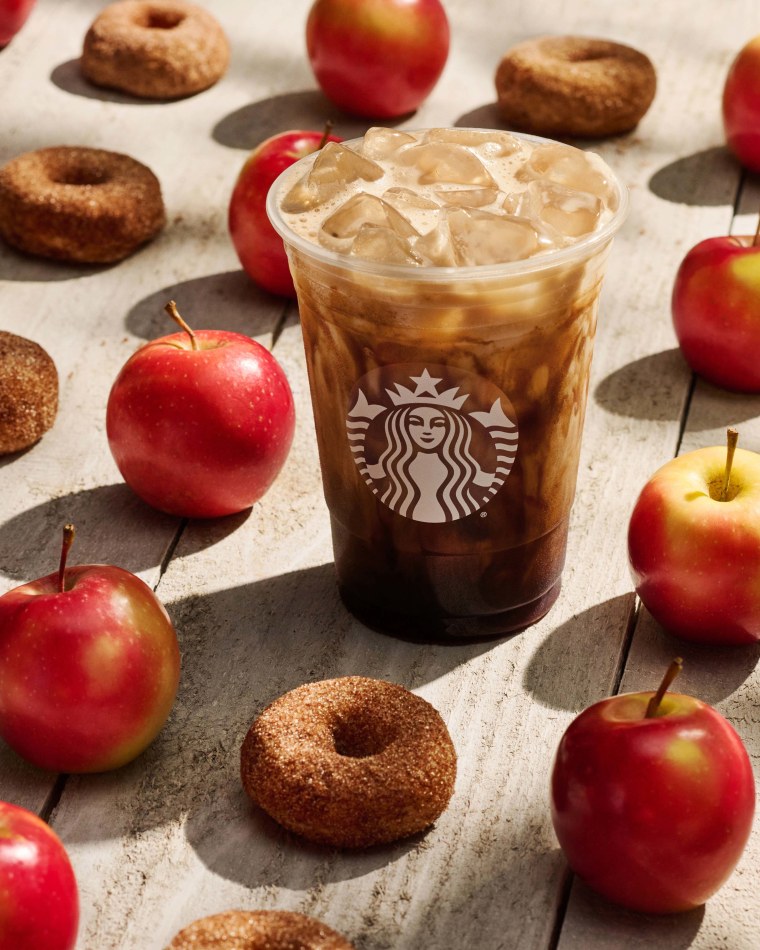 Also returning to the menu is the Apple Crisp Oatmilk Macchiato, a beverage first introduced in 2021, which layers flavors of apple, cinnamon and brown sugar, and combines it with a spiced apple drizzle. This fall-flavored espresso drink is available hot, iced and blended.
Food on Starbucks' fall menu
Additionally, food items both new and old are slated to appear at your local Starbucks, along with the PSL.
First up: a new Baked Apple Croissant, which is made with layers of croissant dough wrapped around a warm apple filling before being topped with sugar and baked.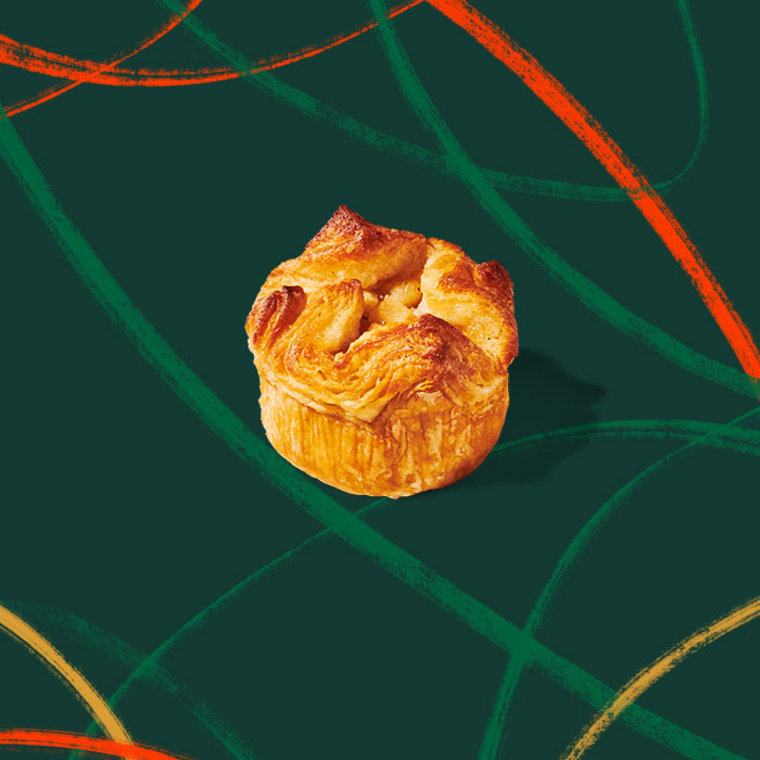 Returning and year-round items include the Pumpkin Cream Cheese Muffin, an Owl Cake Pop (which by the looks of it has a distinctly Bee Cake Pop-type feline vibe to it) and the Pumpkin & Pepita Loaf.
Whole bean coffee and adult beverages
A few types of whole bean coffee are returning. There's one with lemon and dark cocoa notes from Guatemala called Casi Cielo, which has been coming and going since 2004. Available at select Starbucks and Starbucks Reserve stores, there's Vietnam Da Lat, which features notes of cocoa peel and toffee nut, and Malawi Sable Farms, which features notes of dark chocolate and ginger spice.
Additionally, for the first time ever, Starbucks Reserve locations in the U.S. will introduce drinks like Starbucks Reserve Pumpkin Spice Latte, a new Pumpkin Spice Whiskey Barrel-Aged Iced Latte and Pumpkin Spice Espresso Martini, and new Princi bakery items like Pumpkin Maritozzo (an Italian cream bun) and Pumpkin Spice Cake.
Pumpkin, pumpkin everywhere
Other chains have already beaten Starbucks to the pumpkin-y punch, if you will. 7-Eleven came out of the gate strong on Aug. 1 by announcing its autumn offerings.
Then, on Aug. 7, Krispy Kreme announced it was kicking off pumpkin spice season by releasing its fall-flavored collection of doughnuts.
And finally, on Aug. 16, one of Starbucks' biggest competitors, Dunkin', announced its fall menu, which includes a Pumpkin Spice Signature Latte, Nutty Pumpkin Coffee, a Pumpkin Cake Donut and Maple Sugar Snackin' Bacon, among other items.