The culinary "nose to tail" trend of using the whole animal has been hot for some time. And now another time-honored way of deliciously cutting down on kitchen waste is making a comeback: using parts of fruits and vegetables that would normally end up in the garbage can or compost bin.
With a title that winks at "nose to tail," the new cookbook "Root to Leaf: A Southern Chef Cooks Through the Seasons," by chef Steven Satterfield of Atlanta's Miller Union, is filled with recipes that incorporate often-tossed ingredients like carrot tops and apple cores into sauces, salads, stews, desserts and more.
"Food is such a resource — we want to utilize as much as we can," he told TODAY, adding, "We're an extremely wasteful society." On the practical front, Satterfield says value drives him and many other chefs to use the whole plant: "These vegetables can be expensive, especially if they are organic," so the more parts of the plant you can use, the better. Plus, he says, if you go to the trouble of trimming stems and tops, you might as well use them.
Timing is one of the keys to cooking the whole plant, says Satterfield, since different parts cook at different rates. Timing also matters in a broader sense, since it's easiest to utilize a whole plant when it's in first in season. "When you find radishes sold with tops and carrots with tops, it's a sign of how fresh they are," he says.
Below, Satterfield offers more tips for using all manner of fruit and veggie scraps in dishes that are fresh, unfussy and flavor packed. He also shares two recipes from "Root to Leaf": a Radish Greens and Spring Garlic Quiche and Summer Succotash. Both recipes will not only help you appreciate the whole plant, they'll also save you money on groceries -- and reduce your contributions to the landfill. After all, as Satterfield says, "If we don't take care of the Earth, it won't be around forever."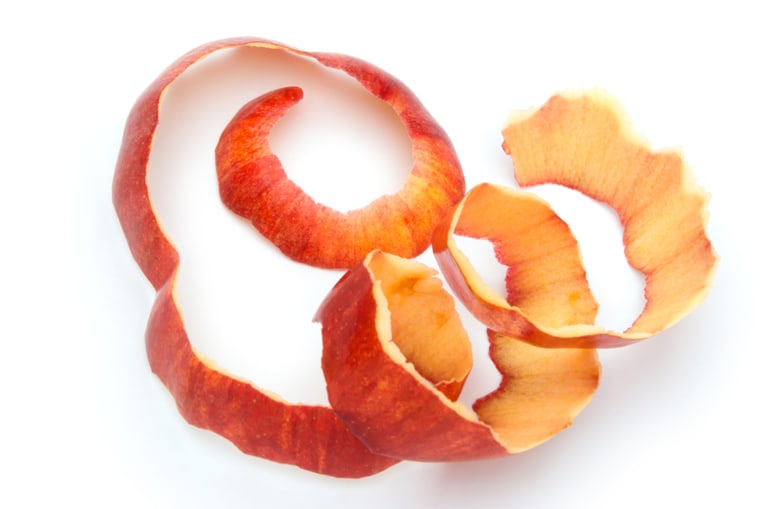 1. Apple skins and cores: "In the fall, when we are working with apples, we save all of the scraps," says Satterfield, who uses the cores and skins to make jelly that he spoons over chicken and serves as an accompaniment with cheese. "Most of the pectin is in the seeds and the skins," he explains. Satterfield recommends saving the cores and skins anytime you prep apples — just store them in the freezer until you're ready to use them.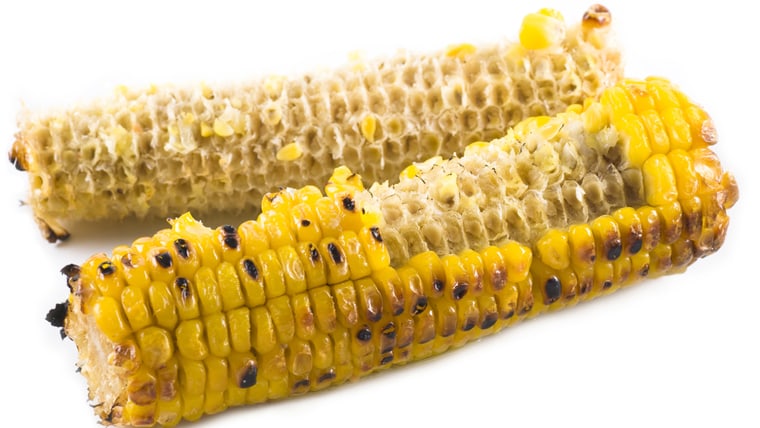 2. Corncobs: "Whenever we serve sweet summer corn, we save the cobs and make corncob broth," says Satterfield. He says the broth, which has a sweet, mild tea-like flavor, can be used to make grits, braises, soups and more (the recipe for the Corncob Broth, as well as Summer Succotash made with it, are below).
3. Fennel stems and fronds: Though most people just use the bulb of licorice-y fennel, Satterfield says it's a mistake to overlook the stems and fronds. While the bulb is delicious raw, fennel stems tend to be tough, so Satterfield sautés them along with spring leeks, which are particularly tender this time of year. The fronds, on the other hand, are delicate enough to use as you would a fresh herb. Satterfield blends them with olive oil, green garlic and salt to make a sauce that he serves along with the sautéed stems and trout fillet, which he garnishes with additional fronds.
Related: Fennel and 8 more healthy vegetables to 'spring clean' your diet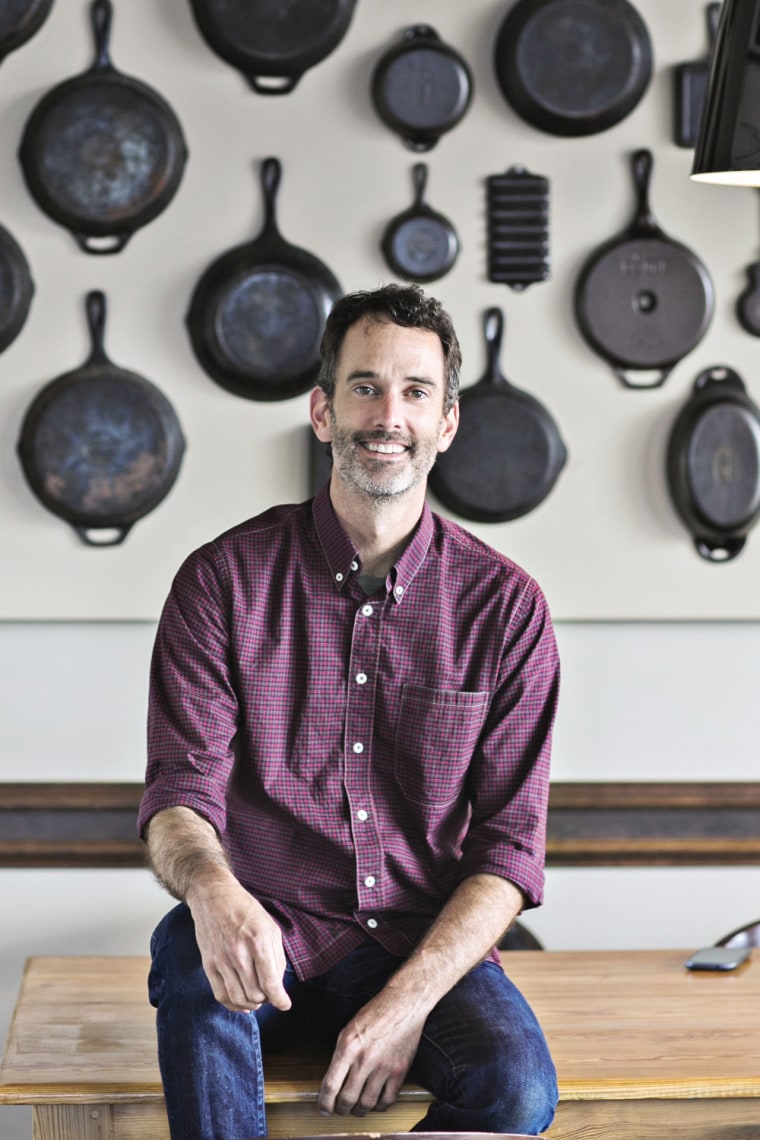 4. Spring onion tops: Often recipes call for just the bulb of spring onions, but Satterfield likes to use the green tops to add color and a fresh flavor to soubise -- a French onion cream sauce that can be served with chicken, meat and roasted spring vegetables. The onion bulbs are cooked for about 20 minutes, until very soft. Then the greens are added at the end of cooking just before the sauce is blended so they keep their bright color and flavor.
5. Ugly tomatoes: If your farmers market offers reduced prices on lumpy, slightly overripe or bruised tomatoes, grab them for gazpacho, panzanella and other recipes that call for cutting up the tomatoes. Don't see any ugly tomatoes? Ask the vendor if there are "seconds" -- the produce that's not pretty enough to put on display, suggests Satterfield.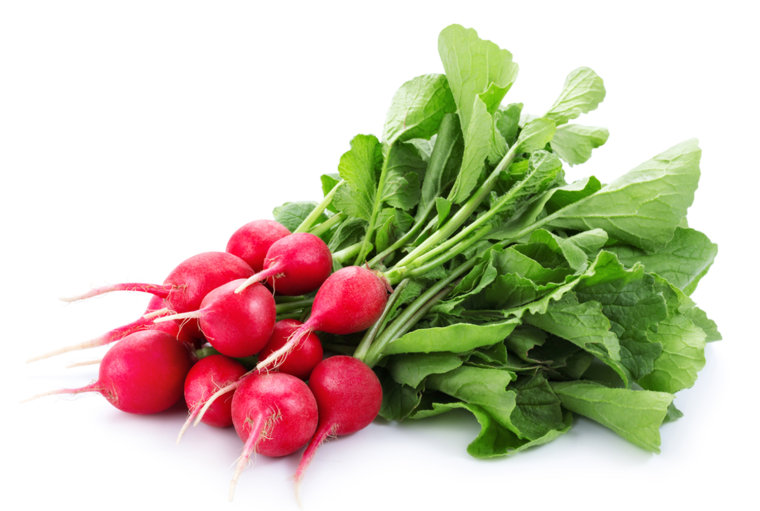 6. Radish tops: "If you go to Greece, there are a million dishes with radish tops," says Satterfield, but the greens are rarely used in the United States. He makes a radish greens pistou (the French herb sauce that's similar to pesto), as well as a quiche that includes radish greens and spring garlic (recipe below).
7. Stems from chard, kale, collards and other greens: Many recipes call for removing the stems or ribs before cooking greens, but Satterfield says there's no reason to toss these tasty parts -- use them in braises, stews and other long-cooking dishes, then add the more tender leaves towards the end of cooking. The green part of leeks are also great for stocks and braises.
8. Herb stems: Tough stems from herbs are another ingredient in that no-waste Corncob Broth. "Herb stems are great for stocks and braises, as well," says Satterfield, "With herbs like cilantro, you can use the stems in what you're cooking and then use the leaves for garnish."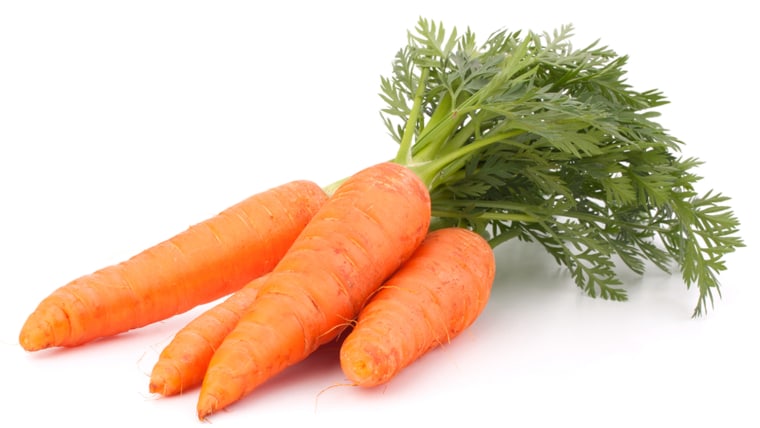 9. Carrot tops: Satterfield admits to having "struggled" with carrot tops: "I don't particularly like the flavor." But add some herbs and spices to balance the strong flavor and you can get a wonderful sauce, says Satterfield. He uses the tops to make pesto, as well as chermoula -- a Moroccan herb and spice sauce that he serves with lamb.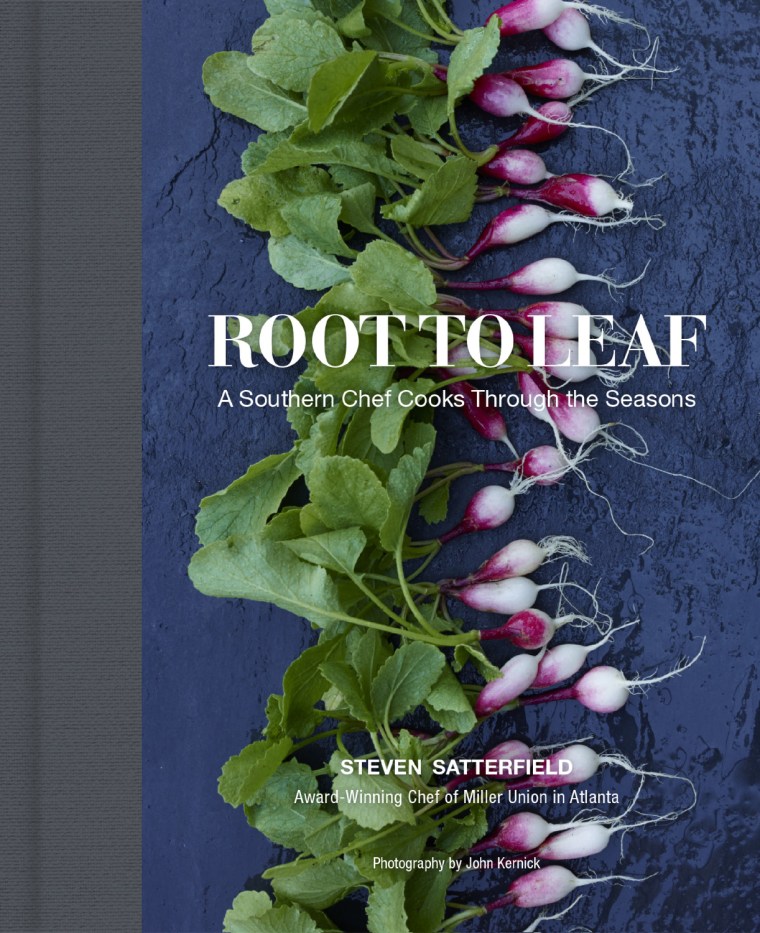 10. Citrus peels: "Whenever I am working with citrus, I try to use the peel," says Satterfield, who uses peels to make marmalade, as well as in cocktails, and zested to add zing to sweet and savory dishes. "I don't ever want to waste the peel."
11. Watermelon rind: Pickled watermelon rind is a classic southern treat. Satterfield's twist nixes the typical loads of sugar and adds fresh lime juice. Unfortunately, other melon rinds are not good for pickling -- but, hey, you have to save something for that compost heap!