Hoda Kotb has a go-to dish when she needs to whip up dinner in a pinch: ponzu fish.
The two ingredients required are a piece of black cod and a bottle of ponzu, a citrus-based Japanese sauce. So simple, right? Wait until you hear the process.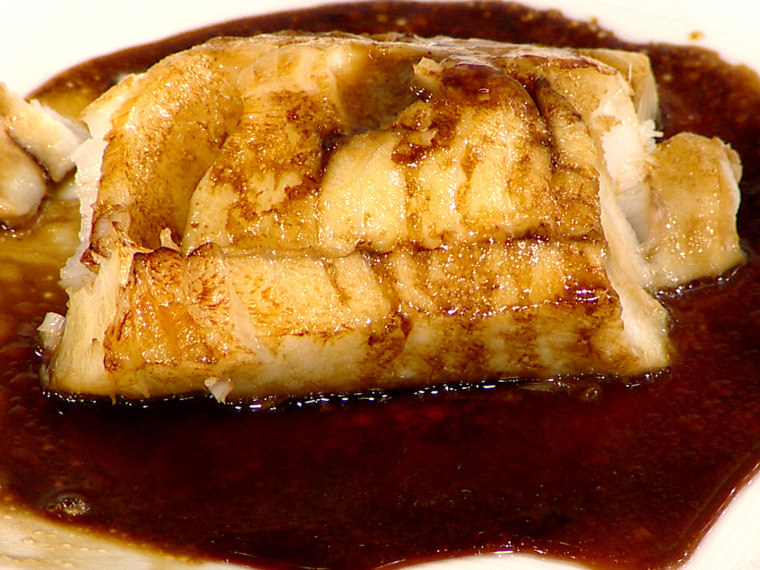 "You take a big, you take a piece of black cod, plop it in. (Pour in) ponzu sauce — glug, glug, glug — halfway up the fish. That's it," she explained Monday. "Take those two things, put it in the oven, I think it's 350 F, 20 minutes, take it out."
She says it tastes like Nobu's famous miso-marinated black cod.
"It's like eating butter," she said last year when she previously mentioned the fish dish, adding that she sometimes makes the fish with a side of couscous.
Hoda's been raving about her famous fish dish for years now. She shared the recipe with Kathie Lee Gifford back in 2017, at that time using sea bass instead of cod.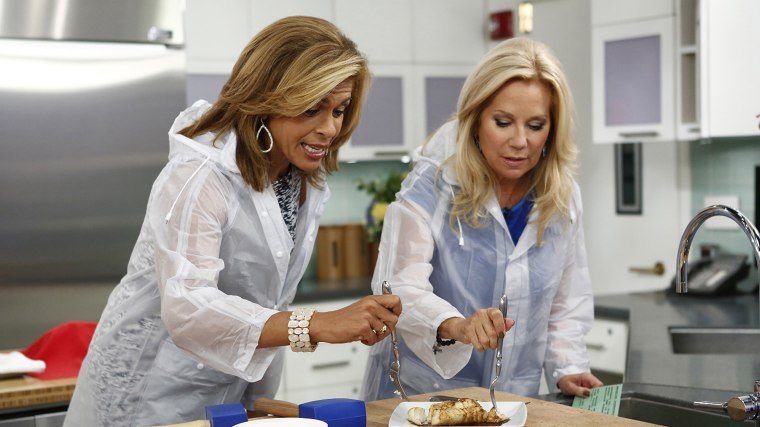 "I never cook and this is a recipe for anybody who doesn't know how to cook," said Hoda at the time.
Although Kathie Lee teased Hoda about the recipe's simplicity, she later ate her words after trying the finished product.
"Wow, oh my gosh," Kathie Lee said after taking a bite. "Wow, Hoda, you get your own cooking show."