Give your favorite parents-to-be the gift they'll truly appreciate: pizza! Because, let's be real: Mama deserves some carbs and cheese after all she's been through.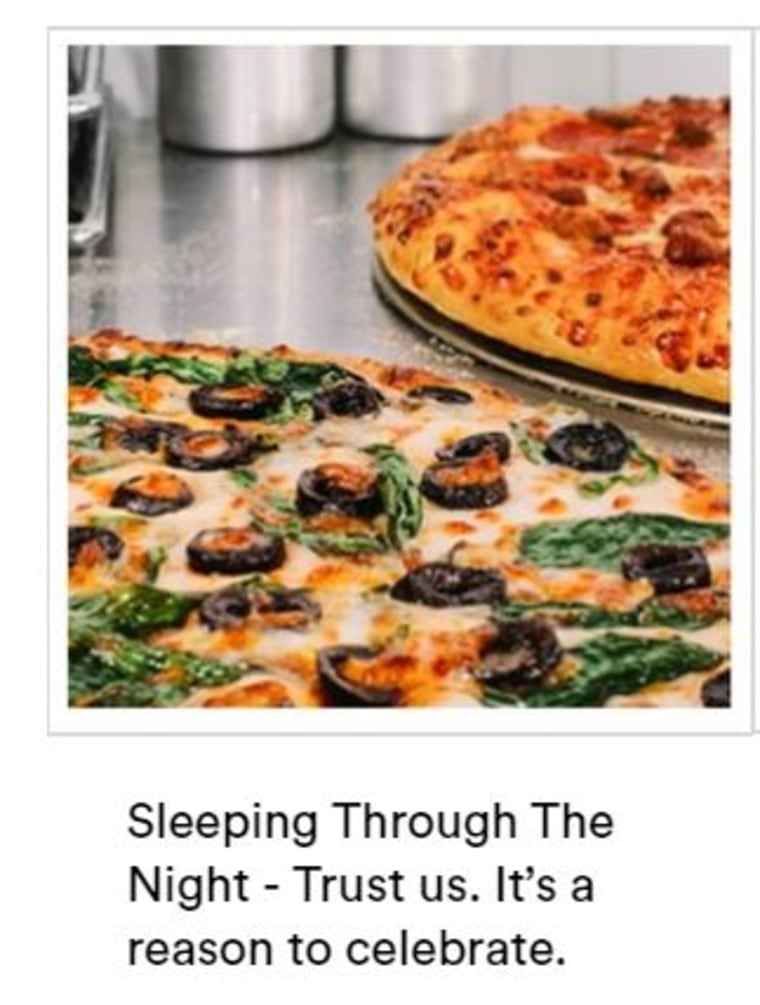 Domino's has partnered with registry consulting company Gugu Guru to serve up a pizza-themed baby registry. There are a variety of "pizza packages" to solve any situation that may arise, like "Hormonal and Hangry," "Date Night at Home," or to celebrate "Sleeping Through the Night." Gift-givers purchase a package, and receivers will get a gift card emblazoned with the page name delivered to them.
Earlier this year, Domino's launched a wedding registry that featured pizza packages with wedding themes, like "The Wedding Night" and "Post-Honeymoon Adjustment to Real Life." So, basically, Domino's wants to take you through life's momentous occasions on a magic pizza ride.
"There's nothing more exciting — and exhausting — than welcoming a new member to the family," said Domino's director of digital marketing, Meenakshi Nagarajan. "From baby showers to the big delivery, our baby registry makes it easy to enjoy pizza during the exciting events leading up to the baby's arrival and thereafter."
And if the fleeting nature of a hot cheesy pie isn't satisfying enough, you can also send over a variety of baby gifts and accessories. We're particularly taken with the slice-shaped baby blanket (pocket?). Just think how it'll light up Instagram! Kind of hoping they come out with an adult-sized one, too…
There are also onesies, baby shirts, mugs and even a "statement" baby bow tie to get the newest family member acquainted with the world's greatest comfort food — because it's never too early!