Waiting in long lines for hours at Disney World for rides or character meet-and-greets is never exactly fun.
But now, the Magic Kingdom is offering something for adult guests that may make those long days a little more delicious. For the first time ever, all sit-down restaurants at the Orlando theme park are serving alcoholic beverages.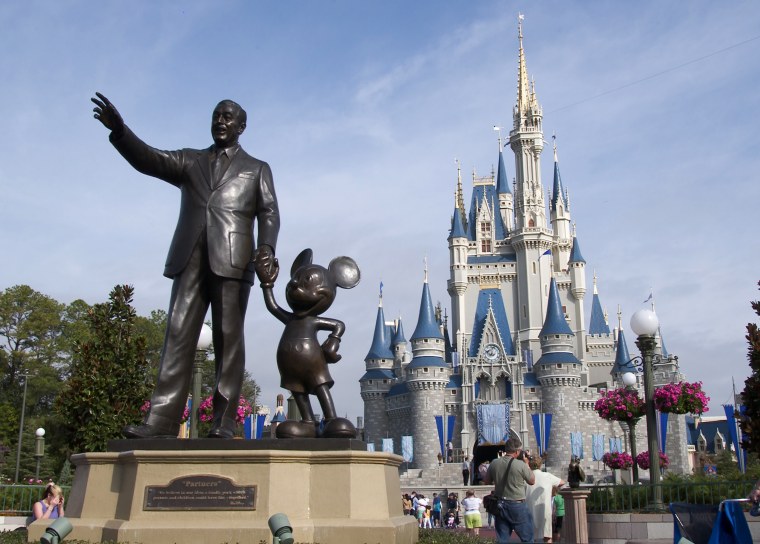 Up until 2012 when Walt Disney World opened the "Beauty and the Beast"-themed restaurant Be Our Guest, no restaurants in the Magic Kingdom were allowed to serve alcohol.
The rule banning alcohol, which is still in effect at Disneyland in Anaheim, California, was a strict policy as part of Walt Disney's original vision to keep family fun G-rated, Scott Smith, an assistant hospitality professor at the University of South Carolina in Columbia, South Carolina, told The Orlando Sentinel.
While all of the other parks at Disney World (like Epcot Center and the Animal Kingdom) serve booze, Magic Kingdom was the last spot to keep things on the sober side. But now, times have changed and no one is safe from the craft beer craze — not even Mickey's parent company.
On Saturday, Disney World officially announced that the three remaining sit-down restaurants in the Magic Kingdom had added adult-friendly libations to their menus. Those 21 and older can enjoy a variety of beer, wine and sangria while they dine. None of the park's quick-service counter restaurants currently offer alcohol.
The Plaza Restaurant now offers wine and American beers, including an India Pale Ale they recommend with the cheeseburger.
The Crystal Palace added sparkling wine mimosas with breakfast and wines such as Pinot Noir and Chardonnay during lunch and dinner buffets.
And The Diamond Horseshoe, which has frontier-themed food, will have beer and wine, joining staples such as barbecue pulled pork, sliced turkey, country smoked sausage and braised beef.
But remember, this isn't Las Vegas or New Orleans, folks, so you can't take those steins or goblets with you as you stroll down Main Street.