Quiche is a popular one-dish dinner for a reason: It's just so easy to toss some sautéed − or better yet, leftover — veggies into a pie shell with some cheese and a couple eggs whipped with milk.Then again, sometimes we tire of making the same quiche again and again, so we went out in search of some supper inspiration. All off these recipes have the same appealing qualities of quiche, but are new, exciting and, best of all, easy. Some do call for making your own pie crust or pizza dough. However, premade, store-bought versions work just as well — and are a whole lot quicker.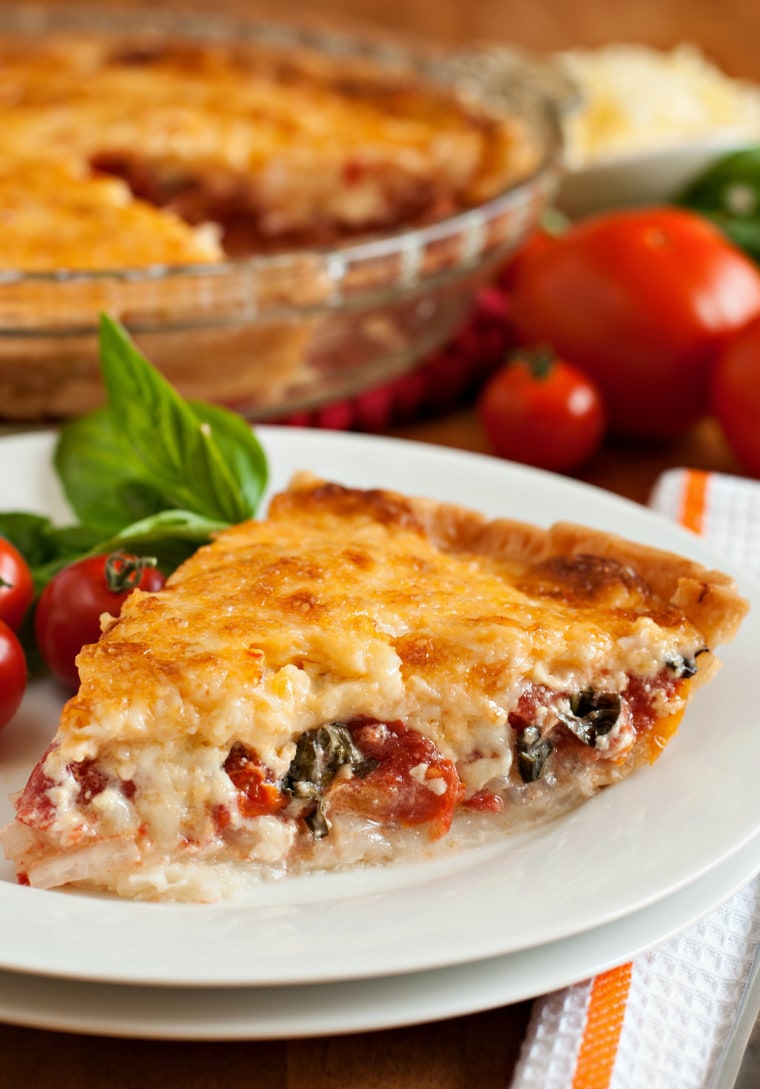 1. Tomato pie: Here's one we predict you'll be making a lot at the height of tomato season. The savory combination of sweet Vidalia onions, fresh tomatoes and sharp cheddar cheese is bound together by an unexpected ingredient. Tip: Draining your tomatoes before adding them to the mixture keeps the texture of the pie firm and creamy, not runny.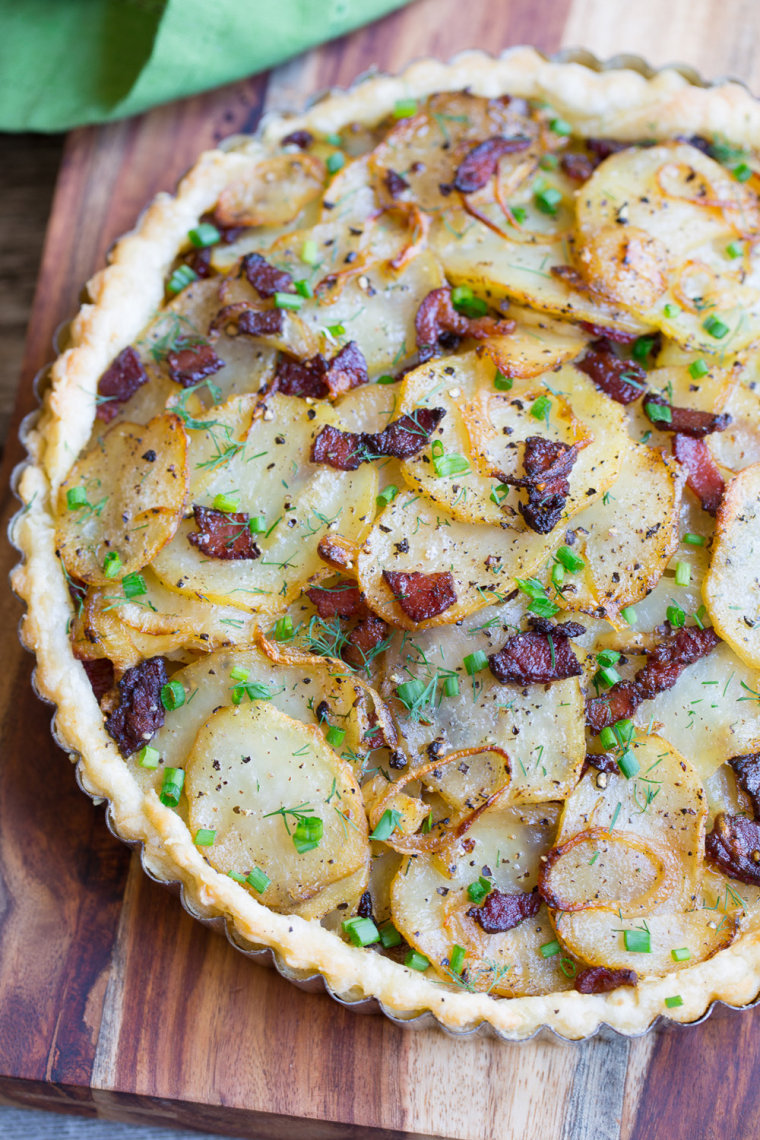 2. Irish potato pie: This is all you need to know: Potatoes meet crispy bacon, fresh dill and a touch of heavy cream in the confines of a puff-pastry shell. Carry on (if you can).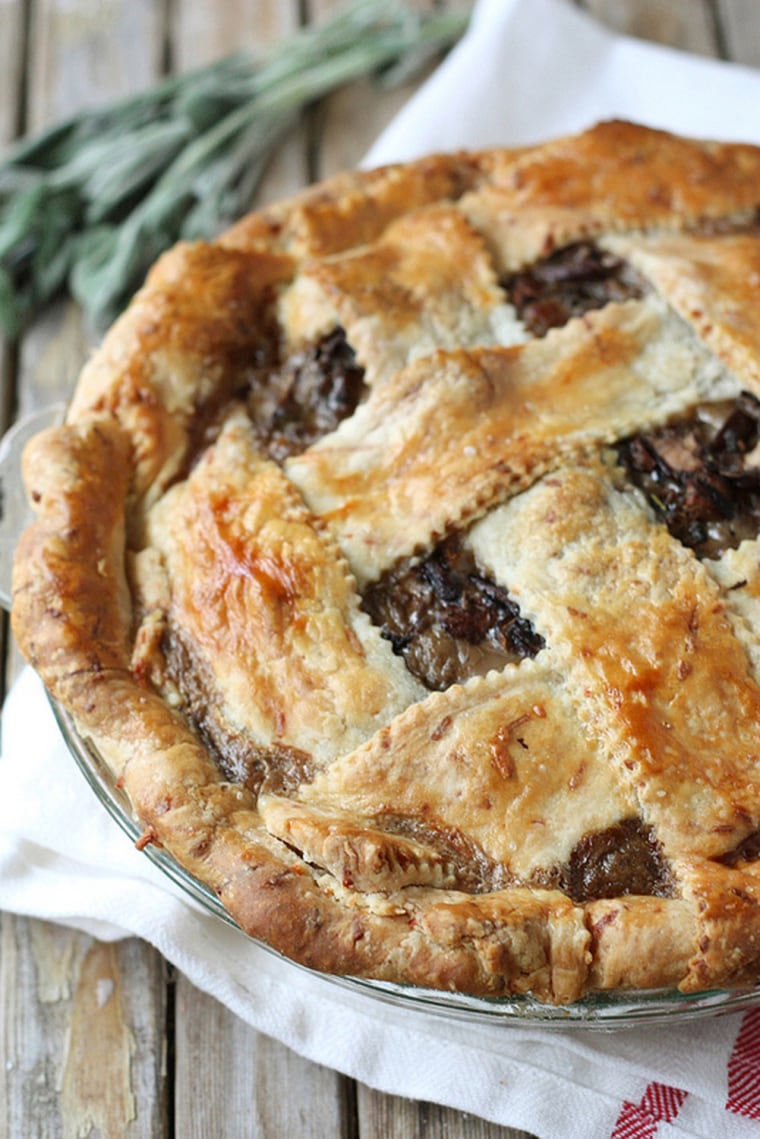 3. Warm mushroom pie with Parmesan crust: This is one that's worth the extra time and effort to make the pie crust. Why? Because it's full of Parmesan cheese! And what goes better with a buttery, creamy batch of mushrooms than a buttery, cheesy, salty crust? Plus, this recipe doesn't contain any eggs (except for a light egg wash over the crust, if you choose), so it may appeal to those who don't like quiches.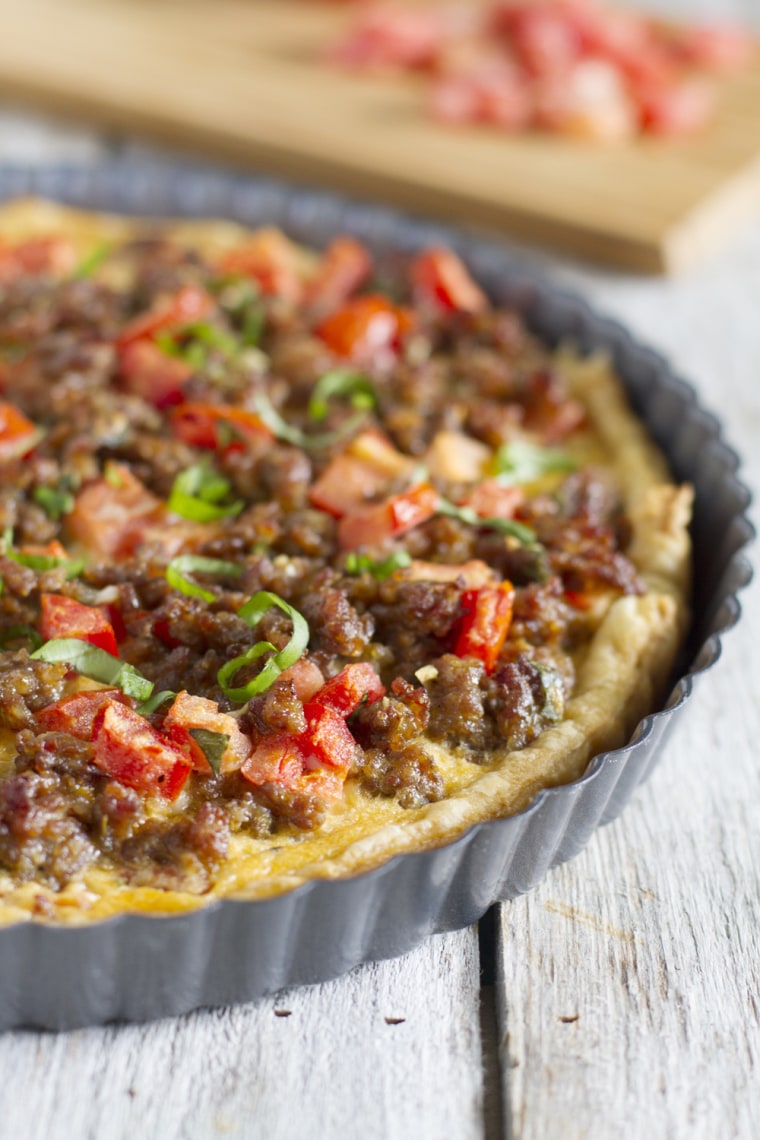 4. Savory Italian tart: Talk about substantial: This quichelike tart is made with eggs, sausage, cheese and tomatoes and is equally at home on the breakfast or the dinner table.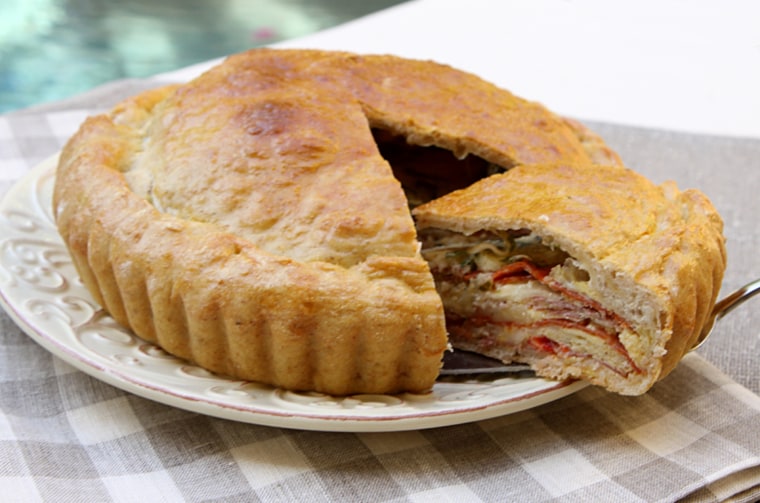 5. Pizza Chena: Now this is a pizza pie. Truly. Completely encased in golden pizza dough and filled with mozzarella, cold cuts, peppers and eggs, Pizza Chena is a hearty Neapolitan dish typically made on Good Friday to be eaten on Easter Sunday, marking the end of lent. But since it's hearty enough to sate the biggest appetites and it keeps and travels well, there's no reason not to enjoy it any time of year.