Fresh produce takes center stage at Thursday night's White House state dinner honoring the president of South Korea.
The dinner's theme, conceived by the first lady and White House executive chef Cristeta Comerford, is "fall harvest" with a Korean twist, according to The White House Blog.
Many of the veggies, including the squash, honey and greens, come from the White House garden, while many of the other ingredients are locally sourced. Here's what will be served:
First course: Butternut squash bisque with honey and scallions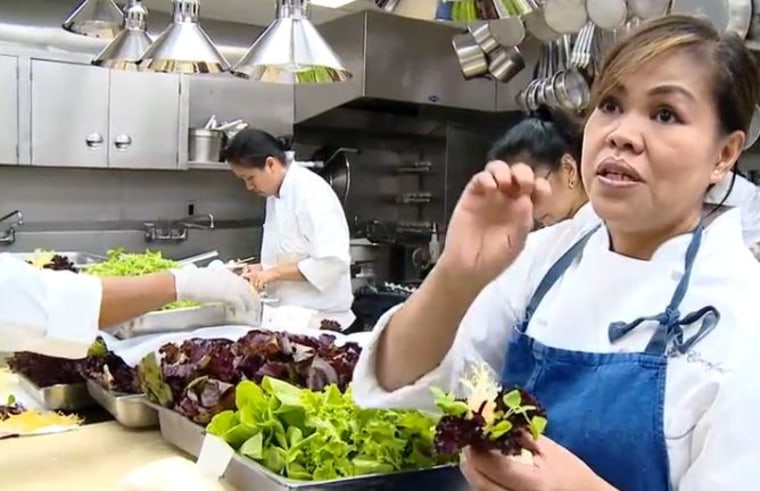 Second course: Early Fall Harvest salad with red and green lettuces wrapped in daikon sheets and served with masago rice pearl crispies and sesame vinaigrette
Main course: Texas Wagyu beef rib eye steaks with fresh turnip greens and squash
Dessert: Classic chocolate cake layered with Korean and American pears
The White House Blog posted this video featuring chef Comerford in the kitchen, preparing for the big event and showing the dishes being cooked for the 230 expected guests. You can also see pastry chef Bill Yosses explaining how he's putting the chocolate cake together. Drool…dinnertime takeout just can't compete!