A great cocktail can enhance a fantastic meal or be a welcome treat at the end of a long day. But, even without sugary syrups or mixers, they're not exactly good for you.
Companies have been coming out with low sugar and lower-calorie ready-to-drink cocktails (like spiked seltzer) for a few years, but a new reduced-calorie liquor from Ketel One is aiming to become a staple for health-conscious imbibers.
Ketel One Botanical, which comes in three flavors, clocks in at 73 calories per a 1.5-ounce serving.
But how does it really compare to typical vodka and wine?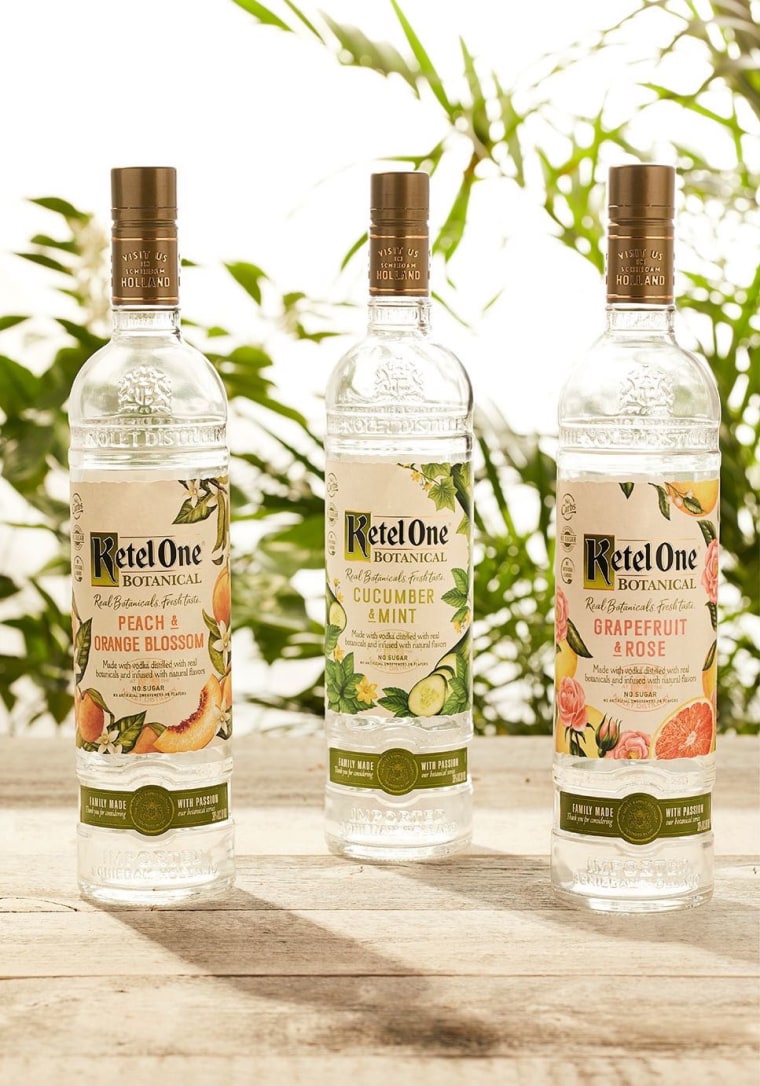 A regular 1.5-ounce serving of vodka has about 100 calories. Like regular vodka, the new Botanical liquor has no carbs, protein or fat.
That's about 25 percent fewer calories, plus the new vodka is naturally flavored — it comes in Peach & Orange Blossom, Cucumber & Mint and Grapefruit & Rose — so the company says there's no need to add in extra mixers or sugary flavors.
However, since distilled spirits in the U.S. and Europe must be at least 40 percent alcohol by volume, Ketel's Botanical line (which clocks in at 30 percent ABV), can't technically be called a true vodka. Instead, it's being marketed as a spirit that's "made with vodka." But the lower alcohol content might actually be attractive to many drinkers.
"The nice thing about the new Botanical vodka is that even though it is flavored, there is no added sugar, and because it has some flavor already, it may dissuade people from making a [sugary] mixed drink — which is where the extra calories come in," Abbey Sharp, a Toronto-based RD and author of "Abbey's Kitchen," told TODAY Food.
"The real question is whether you want flavored vodka or not," she added. "I don't see one as necessarily being 'healthier' than the other, but rather, it really comes down to preference."
As for how it stacks up to wine, a 5-ounce pour of white table wine has about 121 calories, according to the USDA nutrient database — that's 40 percent more calories than a 1.5-ounce serving of the new Botanical vodka. A serving of wine also has about 3.8 grams of carbs but no fat.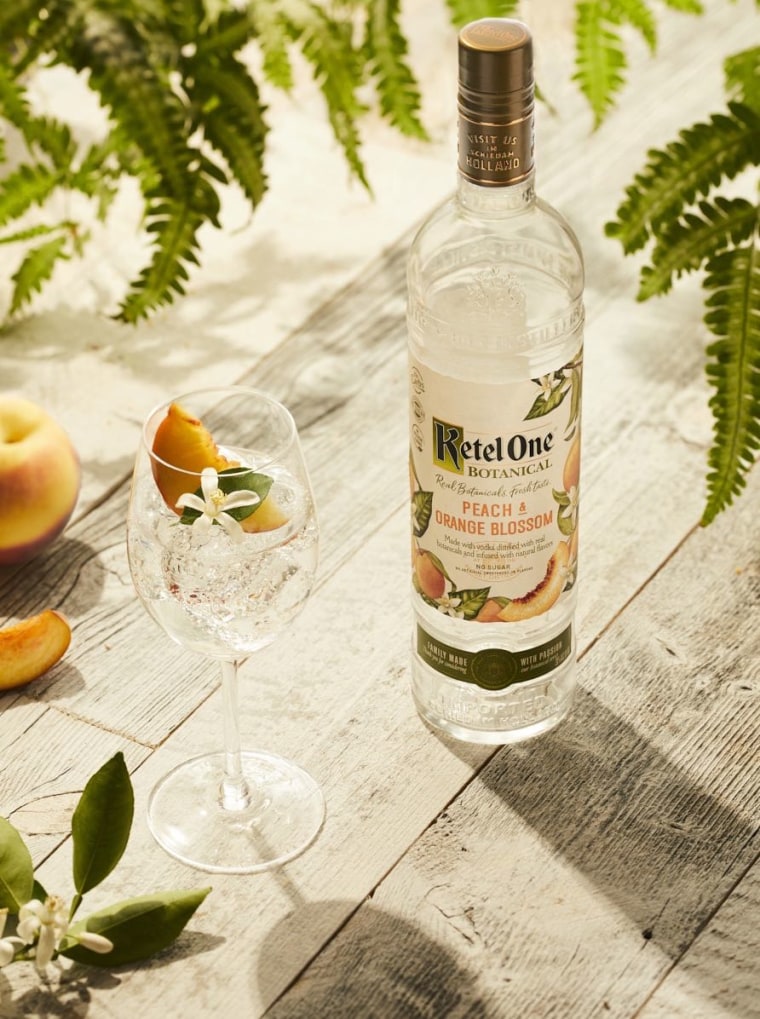 Sipping wise, a 1.5-ounce shot doesn't last as long as a 5-ounce glass of wine, of course. Ketel One recommends adding 3 ounces of zero calorie sparkling water to 1.5 ounces of the spirit, in an ice-filled glass, and then topping it off with a piece of fresh fruit or herb as a garnish.
While Ketel's flavors have unique floral elements, this isn't the first diet liquor line to come along — SkinnyGirl, started by "Real Housewives of New York" star Bethenny Frankel, also has naturally flavored vodkas, which clock in at 75 calories per 1.5 ounces, and come in flavors like cherry and tangerine.
Whatever you buy, just be careful not to get caught up in too many buzzwords, said Sharp. Terms like "non-GMO" or "no artificial sweeteners/flavors" are really "an attempt to reach out to consumers that are health conscious," said the nutritionist, noting that these labels "will not necessarily help you lose weight if that is your primary goal."
Ketel One Botanicals retail for $25 per bottle and are rolling out nationwide in early May.
Sharp said that, overall, if you're looking to lose weight, drinking in moderation is key no matter what type of liquor you choose and advised that people stick to one or two drinks a day. "All alcohol should be seen as a 'treat' that should be enjoyed in moderation," she said, "so you might as well choose the treat you're most likely to enjoy."