Eating fast food might be cheaper than dining out at a fancy restaurant, but if you're looking for a great deal on a meal, you might want to think twice about heading to the drive-thru.
Lately, fast food chains have been cooking up plenty of discounted offers to attract budget-savvy consumers. In October, Burger King debuted its 10-piece chicken nugget deal for just a dollar and McDonald's advertised $1 sandwiches — even Big Macs — for months. Even the beloved Chick-fil-A just handed out 200,000 free chicken sandwiches to people using its new delivery service.
But plenty of other menu items, usually the ones that aren't being advertised with flashy commercials, are becoming more expensive.
Datassential, a company that researches and analyzes restaurant menu trends, recently found that the median price of fast food burgers has risen 26 percent in the last four years, one of the steepest price hikes across the industry. Prices on fast casual and fine dining menus have seen an 8 percent increase, while burger prices at casual restaurants like Applebee's or Ruby Tuesdays have gone up 16 percent.
In part, this price hike in places like McDonald's, Wendy's and Burger King is a result of consumers becoming comfortable with paying more.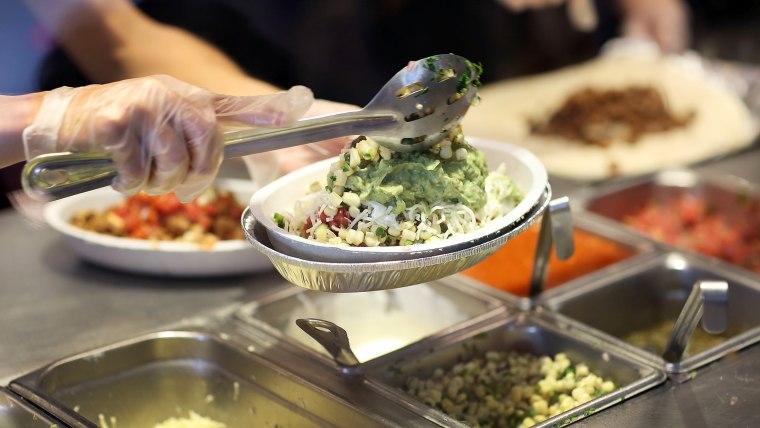 "Consumer dining behaviors and habits are lending themselves to increased costs and rising prices," global restaurant consultant Aaron Allen told TODAY Food. "You used to go to fast food places with $5 and expect to get change.
"But when fast casual came around, like Chipotle and Five Guys, you expected to hand over $10. This changed how much fast food [restaurants] could charge for a burger."
Over the last decade, as fast-casual restaurants have become more popular (especially those that place an emphasis on fresher, more "natural" ingredients), many fast food establishments have actually benefitted. Some customers may prefer going to a place like Shake Shack for a burger, but McDonald's has a convenient drive-thru and has started offering more premium options, like a burger topped with mushrooms and Swiss cheese, which costs approximately $6 to $9 per meal, depending on the location. According to Allen, Mickey D's has now become a viable, and perhaps even a better option, for the on-the-go consumer who's willing to pay a few extra dollars for a fully-loaded, premium sandwich.
"Fast food prices also rise for political reasons," Allen told TODAY Food. Those reasons include new taxes on food supplies that drive up costs for restaurants, which are then passed on to customers, as well as increases in the minimum wage for restaurant workers across the country.
Also driving up the cost of traditionally cheap fast food? Big chains are making more of an effort to source food sustainably and provide eco-friendly packaging when possible.
"Things like sustainability affect the QSR [quick service restaurant industry] price increases — millennials in particular being more conscious in knowing where food comes from," Allen said. "Restaurants invest in more sustainable packaging or menu development. Those things come at a higher cost for food."
These changes can be seen across the board, from Starbucks' promise to do away with plastic straws by 2020 to McDonald's switch to fresh, never frozen beef in its Quarter Pounders.
Despite price increases on menus overall, fast food chains still dish out flashy deals to vary menu options and bring in new business, Datassential's syndicated group manager Claire Conaghan told TODAY Food. Many quick service establishments even honor older marketing promotions to entice customers into participating in newer offerings like mobile apps and delivery services.