If you didn't know what the Denny's mascot looks like, you do now.
A sausage in a fedora became an instant internet celebrity over the weekend after someone pointed out its unfortunate resemblance to a not-so-appetizing bodily by-product.
Funny enough, the mascot has been in use for three years as a co-star of a YouTube series of animated breakfast foods (there's also a fried egg, pancake, hash brown, a slice of bacon and a mug of coffee), called The Grand Slams.
But it has flown largely under the pop culture radar — until now. As Delish reported, the internet obviously had a field day once the resemblance was pointed out. Once you see it, you can't unsee it.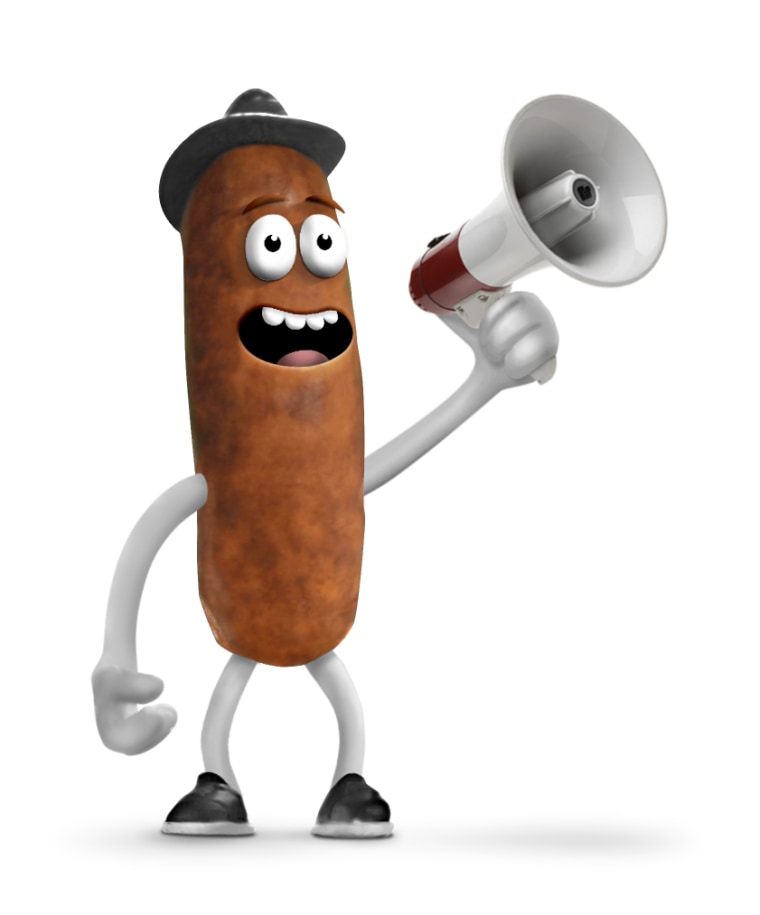 This spring, Denny's introduced Denny's on Demand, and the mascot — simply called "Sausage" in the YouTube video — has played prominently on in-store signage, toting to-go bags of Denny's food and emblazoned with the diner's logo.
With the new app, people can order Denny's food to their door, literally 24/7.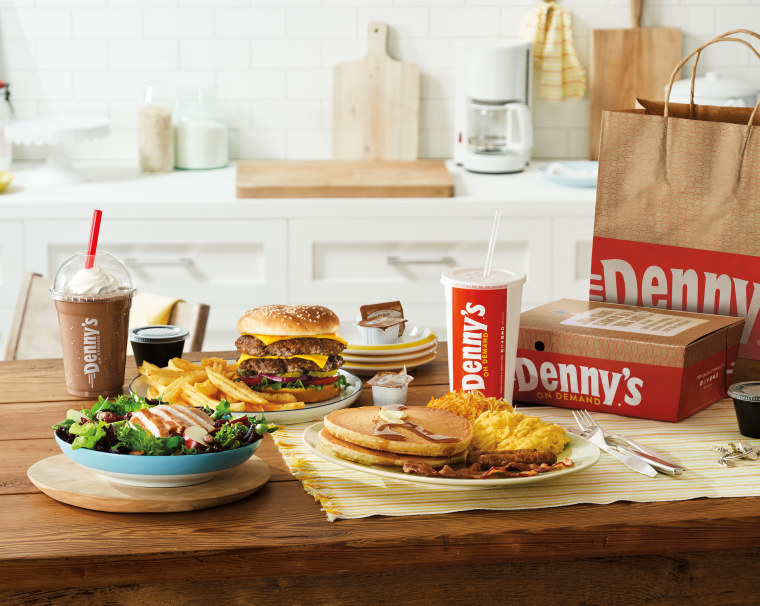 We're guessing this isn't the reaction the company was hoping for, but it certainly has people talking about Denny's this week:
And yes, there was a lot of use of, er, a certain emoji:
And many think Sausage may be the next Taco Bell chihuahua, fame-wise:
So what does the diner chain think of all the hubbub? John Dillon, chief marketing officer for Denny's, told TODAY Food the company is standing by its sausage.
"'Sausage' has been an important part of the family since [2014]," Dillon said. "That said, Sausage has been looking for an opportunity to out-shadow his breakfast counterparts for a while, so it was only a matter of time before he tried to jump into the spotlight. While this unflattering comparison was never in his plan, he won't let it stop him from enjoying his 15 minutes of fame."
And do not fear if you are already looking forward to seeing more of the character — it looks like it will not be a forgotten link of breakfast history, at least for now.
"We do not have any plans to change how Sausage looks because, well, he looks exactly how a breakfast sausage should look," Dillon added. "And of course, we'd hate to give Sausage a complex because we — and his Grand Slams family — love him just the way he is!"