Welcome to our new series for TODAY Shopping: Deal of the Day!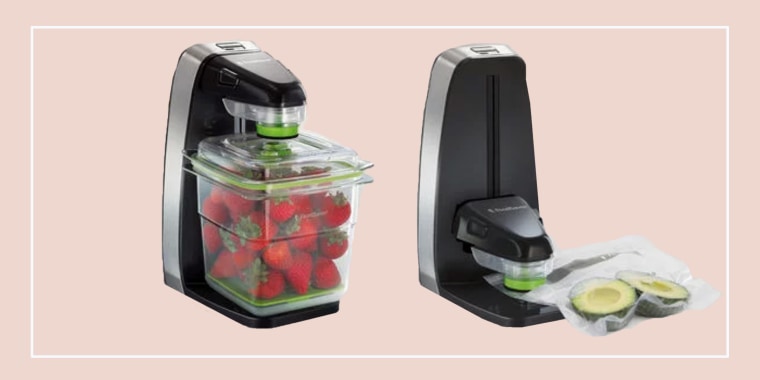 Every day at 10 a.m. EST, we will reveal an exclusive deal of 20 percent off or more. This deal can only be found on our Shop TODAY Facebook page and will run for just 24 hours. There will be a new deal every day, so be sure to act fast!
Also, be sure to like the new Facebook page, so you can be the first to know about deals that you can't get anywhere else on the internet!
Please click on the website links to be directed to the offers from the companies featured, and be sure to read the details. Conditions and restrictions may apply. If you have any specific questions about the details, the products' websites or inventory, please check with the retailers making the offers. You can find their contact information on the sites.
Deal of the Day: December 18
Foodsaver if offering 45 percent off their award-winning vacuum sealing system, which is originally priced at $80. Use the code TODAY2017 to redeem!
FoodSaver FM1510 Fresh Food Preservation System, $44 (normally $80), FoodSaver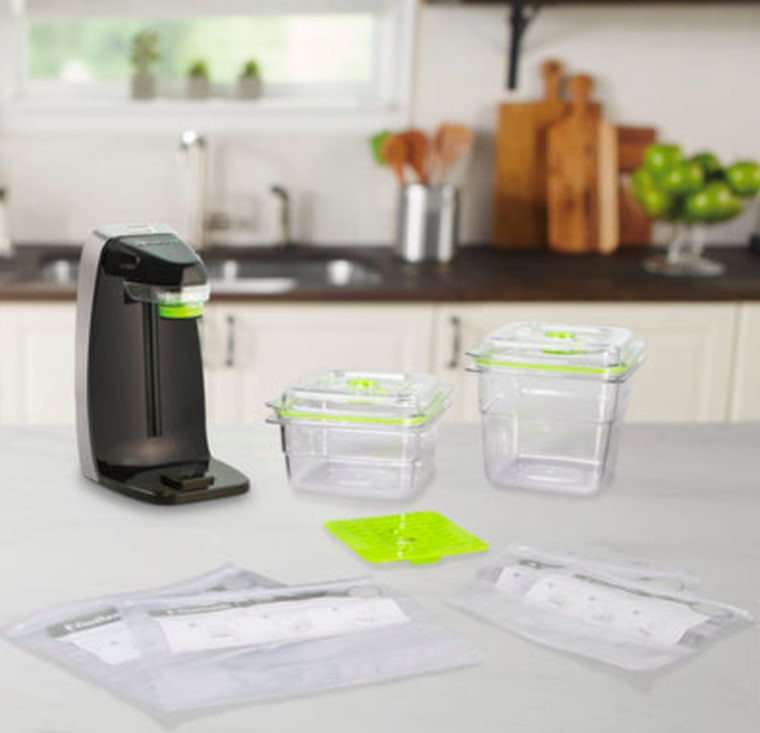 Discount code: TODAY2017
If you haven't heard of FoodSaver, let us enlighten you. It's an easy-to-use vacuum sealing system for leftovers, pantry ingredients, snacks and more, and it's been making a big splash among home cooks for years.
The FoodSaver FM1510 System helps keep pantry and fridge food fresh up to two times longer. Think strawberries that don't go bad after a few days. Yes, please! As result, it reduces waste and helps you save money. Fruits and vegetables that stay fresh longer mean you'll be taking less trips to the store to buy new produce.
Here's how it works: the gadget comes with 2 quart vacuum zipper bags, 2 gallon vacuum zipper bags, one 5 cup Tupperware container, one 8 cup Tupperware container and one product tray. You simply put the food you want to prepare in the containers or Ziploc bags and use the FoodSaver to create an air-tight vacuum seal around the items. This locks in flavor and nutrients while slowing decay.
Their website states that pantry ingredients like flour and sugar will last one to two years once vacuum sealed, as opposed to six months without. Cookies will last three to six weeks. In the fridge, cheese can last for up to four to eight months and lettuce will stay fresh for two weeks. Now we're talking!
The FoodSaver really is a game changer for home chefs of all levels.
For more great gift ideas, check out our guides to foodie gifts and gifts for the home chef!