Welcome to our new series for TODAY Shopping: Deal of the Day!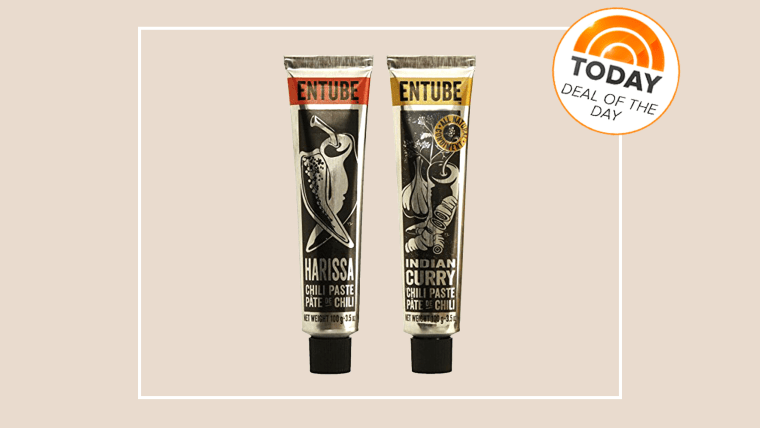 Every day at 10 a.m. EST, we will reveal an exclusive deal of 20 percent off or more. This deal can only be found on our Shop TODAY Facebook page and will run for just 24 hours. There will be a new deal every day, so be sure to act fast!
Also, be sure to like the new Facbook page, so you can be the first to know about deals that you can't get anywhere else on the internet!
Please click on the website links to be directed to the offers from the companies featured, and be sure to read the details. Conditions and restrictions may apply. If you have any specific questions about the details, the products' websites or inventory, please check with the retailers making the offers. You can find their contact information on the sites.
Deal of the Day: December 8
Entube Chili Paste and Indian Curry Paste 2-Pack, $12 (normally $15, 20 percent off), Amazon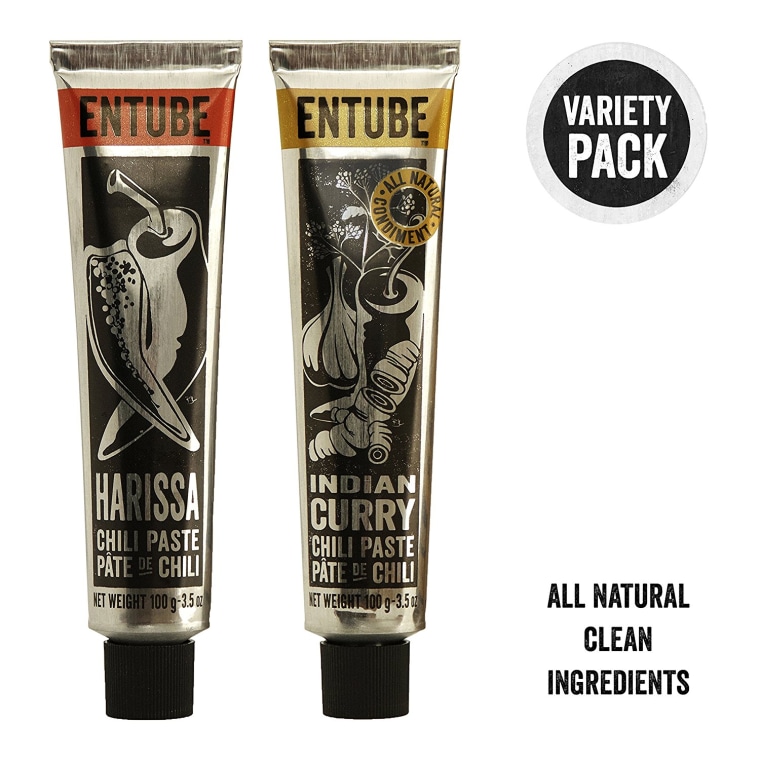 Please note that the discount is added when you add the item to your cart.
The creators of Entube set out to reinvent age-old ethnic flavors from around the world and make them accessible to the modern (at home) chef. There aretwo Entube flavors featured in this deal today are their most popular: Indian curry and harissa. Both are made with all-natural, vegetarian, GMO free ingredients and each tube can be used in a variety of different ways.
The harissa is best spread on a breakfast sandwich, mixed with hummus, whisked into salad dressing or used as a spice rub. The Indian curry can be used as a glaze on top of Brussels sprouts or root vegetables, or as a marinade for fish. For more recipes, they have an entire section of their site dedicated to making delicious goodies like harissa meatballs, cucumber umetini cocktails and curry cauliflower.
These condiments have won both the Sofi Award in 2016 and the Gayot Top 10 Seasoning and Chili Paste award. Reviews on Amazon are equally as glowing. One commenter said, "So yummy on so much stuff!". We'll take it!
For more gifts for the home chef in your life, check out our gift guide for home cooks!