Mmmmm, chocolate. Who can resist it? Whether your weakness is brownies, candy bars, chocolate cake, truffles, cookies, ice cream, or even chocolate-covered potato chips, chances are you're crazy about chocolate. And when it comes to choosing between dark or milk chocolate, we bet you've got a hands-down favorite. As it turns out, so do the pros. Just in time for National Chocolate Day (Oct. 28), we asked 11 of the best pastry chefs and chocolatiers to vote on which kind they like best. Think they're all dark chocolate fiends? Find out their surprising answers—and the final tally—below.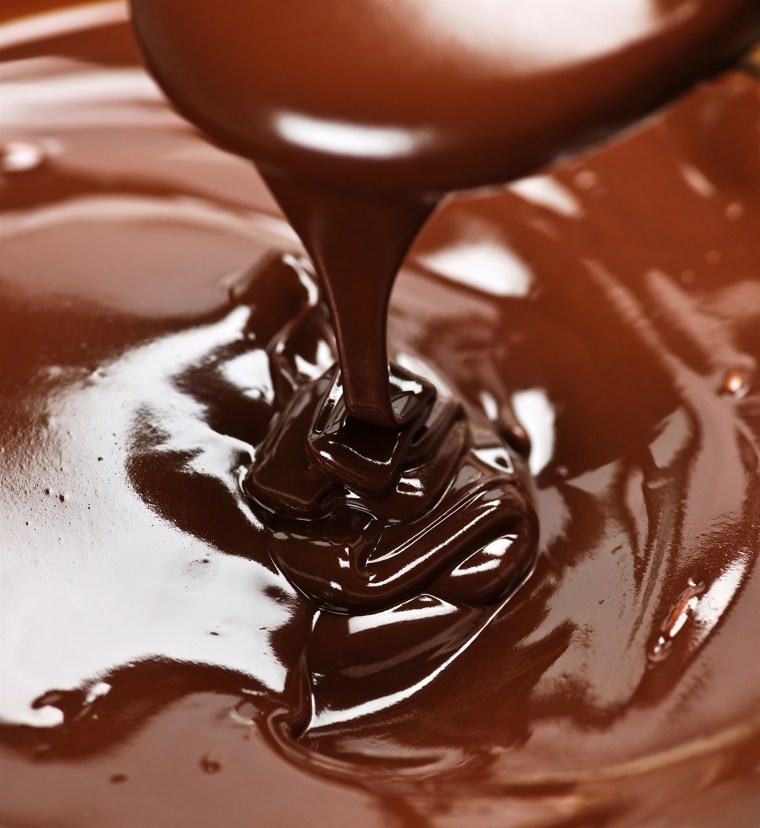 Dominique Ansel, pastry chef and owner of Dominique Ansel Bakery, New York:
Dark vs. milk: Dark chocolate has a lot more varieties, and so on its own it can be a lot more complex. It brings a lot more consistency when it's an ingredient in a recipe. Milk chocolate contains dairy and it affects the texture of certain recipes, so it can be harder to work with. I like dark chocolate for souffles, chocolate mousse and ice creams, and milk chocolate for enrobed chocolates, cookies and ganaches.
Your vote? 
Dark chocolate.

Jacques Torres, founder of Jacques Torres Chocolate, New York:
Dark vs. milk: Dark chocolate is healthy—it is actually good for you! I mean, what more can I say? Except that you should eat dark ​chocolate every day! Milk chocolate is more comforting and creamy.
I like dark chocolate in most desserts, but especially with ice cream. Dark chocolate in a cake is nice for a rich, bitter and comforting taste. One of my favorite milk chocolate desserts is milk chocolate mousse. I also love to pair milk chocolate with nuts, especially almonds and hazelnuts.
Your vote? 
You cannot make me choose... it's impossible! My tastes and cravings for chocolate change throughout the day. As long as it is quality chocolate and with good origins, I'll love it.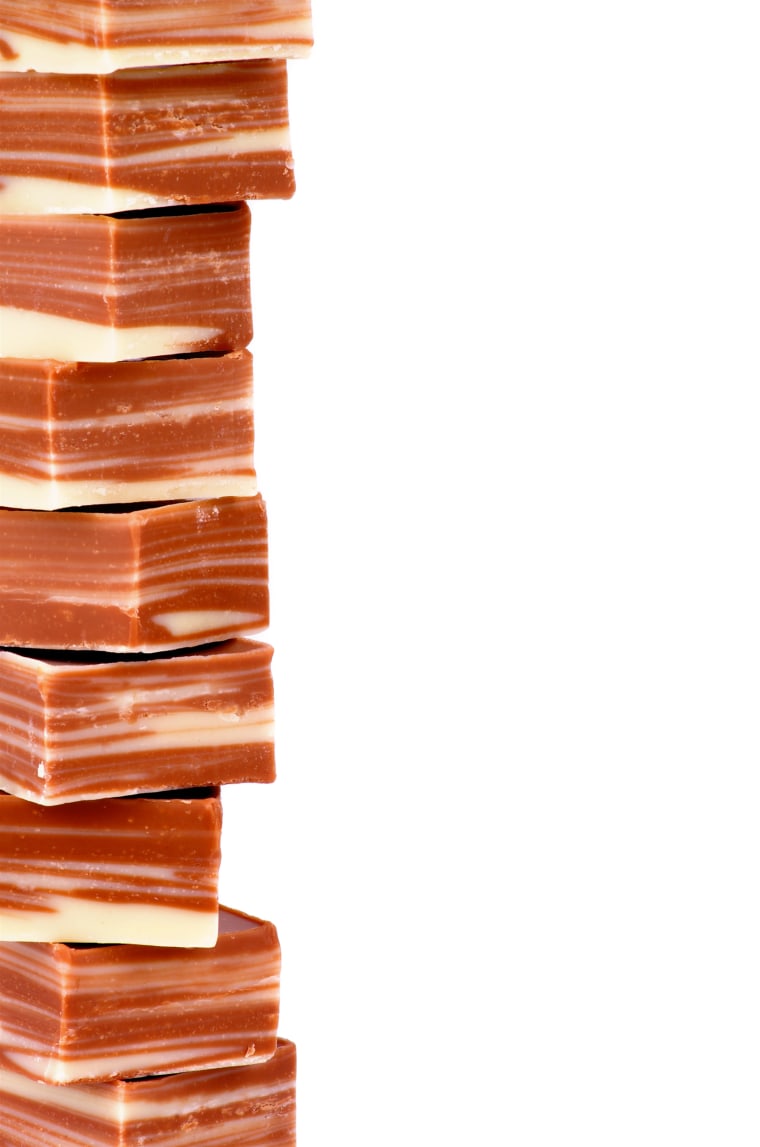 Florian Bellanger, executive pastry chef, founder and co-owner of Mad Mac NYC and permanent judge on the Food Network series "Cupcake Wars":
Dark vs. milk: With dark chocolate, the taste is usually more distinct and more powerful than milk chocolate. Purists say that it is the "real" chocolate. I do not agree fully with this since an amazing milk chocolate can be as good as a great dark chocolate.
I use dark chocolate mostly in desserts with berries or red fruits, but also in fall or winter desserts that combine flavors like hazelnut, chestnut, orange, pear and more. I use milk chocolate in all desserts that combine flavors like passion fruit, lime/lemon, flowers—hibiscus, lavender, rose—and spices.
Your vote? 
Although I am skilled at working with dark chocolate, my favorite one is milk chocolate. Don't judge me! I think it is subtle enough to translate well while combined with other subtle flavors. It never overpowers the other flavors and usually helps make these other flavors shine.

Ron Ben-Israel, chef and owner of Ron Ben-Israel Cakes, New York:
Dark vs. milk: Dark chocolate has no additional milk and therefore delivers the strongest chocolate flavor. Milk chocolate used to be considered "children's chocolate" in France, but pastry chefs and chocolatiers have embraced it in past years for its own aromatic nuances and warmth.
We use dark chocolate for baking cakes and enriched buttercreams and ganaches or truffle fillings. We use chopped milk chocolate to mix in with our buttercreams as cake fillings. It's also great to add bits of milk chocolate with dark chocolate in cookies for different flavors and chewing sensations.
Your vote? 
Unequivocally, dark chocolate. The darker the better!

Christopher Elbow, owner of Christopher Elbow Artisanal Chocolates, Kansas City, Miss.:

Dark vs. milk: It really depends on what you're making with the chocolate. Dark chocolate has deeper chocolate flavor and less sugar, but the amount of cocoa butter can cause finished dessert products such as mousse and ice cream to set up too firm. Milk chocolate has a creamy, silky texture, but it adds so much sweetness, which needs to be compensated for in a recipe. I like to use dark chocolate for most cakes, mousses and ice creams. I like to use milk chocolate for cookies and custard-based desserts, such as creme brûlée or pot de creme.
Your vote? 
Dark chocolate for sure. My current favorite dark chocolate is anything coming out of Patric Chocolate. His bean-to-bar chocolates are some of the best in the U.S. My current favorite milk chocolate is Valrhona Bahibe due to its higher cocoa content (46 percent). You get the creaminess from the milk but get a more pronounced, bold, dark chocolate flavor.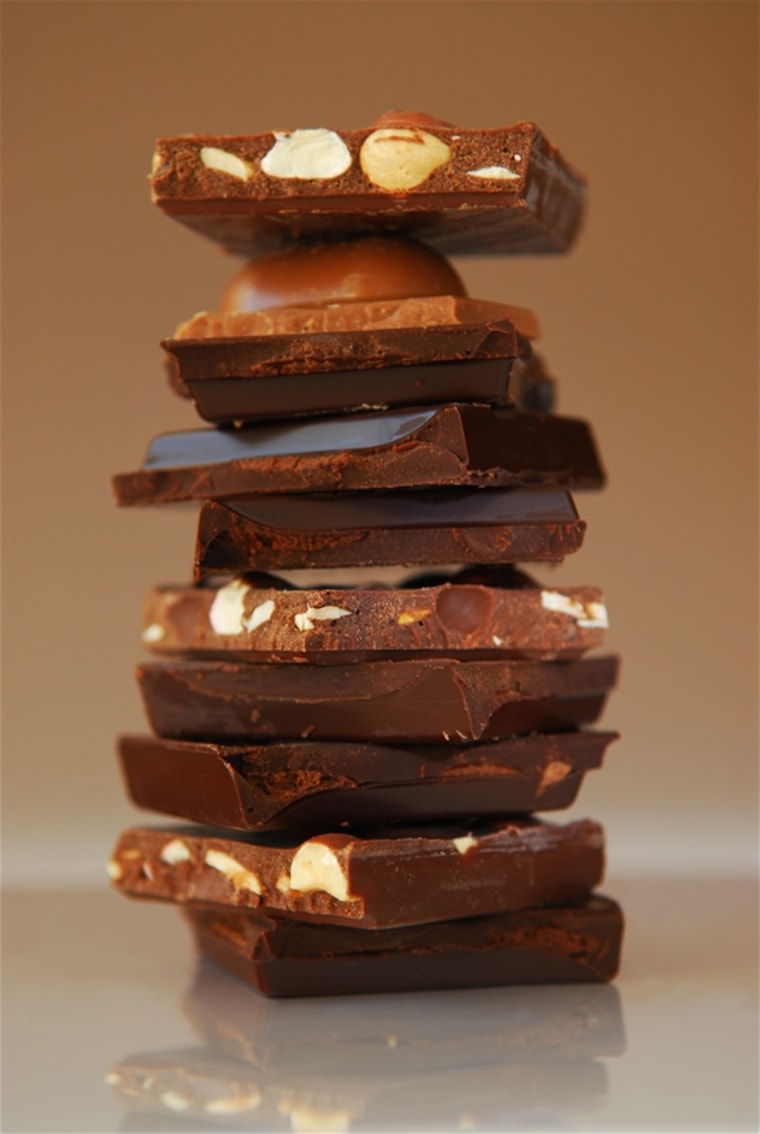 Robin Autorino, chocolatier and owner of Robin Chocolates, Longmont, Colo.:
Dark vs. milk: Dark chocolate has antioxidants, and it makes most people happy. A high-quality dark chocolate can satisfy a sweet craving with just a small amount! But it contains stimulants like caffeine, although a small amount compared to coffee, and it does contain calories. A high-quality milk chocolate can help curb sweets cravings. It has a higher sugar content and contains milk powder.
Our most popular cake is the Chocolate Squared, a dark chocolate, buttermilk cake with dark chocolate fudge filling and a dark chocolate glaze. Our award-winning Chocolate Caramel Fleur de Sel uses Valrhona milk and dark chocolates to create a silky caramel ganache filling.
Your vote? 
Truly a difficult choice but I guess I would have to pick dark. Like fine wine, every dark chocolate has different notes of flavor, from the type of cacao bean used to the climate and soil it's grown in, and the way the beans are roasted and processed. When using it in ganaches, it melts into a glossy and sensual mass that just begs to be tasted!

Thiago Silva, executive pastry chef of Catch and Lexington Brass, New York:

Dark vs. milk: I think the biggest pro of chocolate in general is that it's a crowd-pleaser. My best sellers are always chocolate, be it milk or dark. And it makes you happy! For me, dark chocolate was an acquired taste; I like it, but I'm not crazy about it.
I actually use small amounts of dark chocolate in milk chocolate recipes. For example, when making a milk chocolate ganache, I'll add some dark chocolate to the recipe. The main reason I do this is to please both people who like milk chocolate and dark chocolate. The same way that I use dark chocolate in milk chocolate recipes, I would use small amounts of milk chocolate in recipes that mainly consist of dark chocolate.
Your vote? 
I grew up eating milk chocolate, and had to learn to like dark chocolate, so I choose milk chocolate. However there's now blond chocolate that might take over that top spot for me.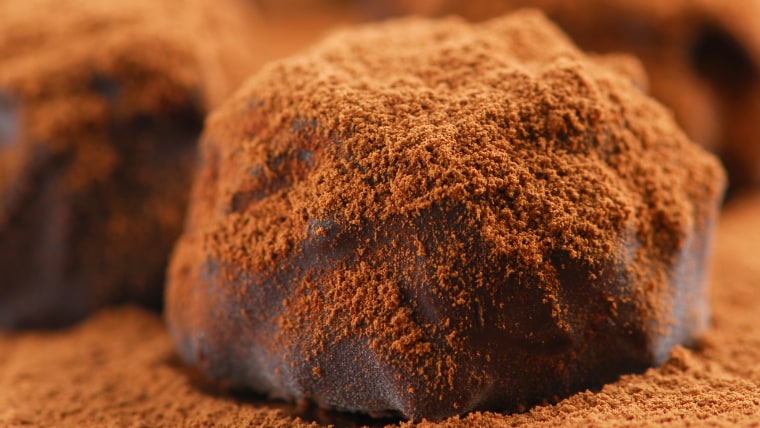 Dana Cree, pastry chef at Blackbird and Avec, Chicago:
Dark vs. milk: Dark chocolate adds a great amount of depth to a recipe, bitterness to balance sugars, and leanness to balance fats. Milk chocolate is amazing for eating as is. It has the sugar and cream added into it, and is great for direct applications like chocolate bon bons [or] decorative components on plates.
I love making pudding with dark chocolate. The strength of the dark chocolate's structure allows you to barely set the pudding with eggs or cornstarch, making it an uber-velvety affair. I love ice cream with dark chocolate, too. It sets up harder, which gives a frozen scoop such a great chew, the kind of ice cream you can bite into on a cone. I also really love chocolate chip cookies with milk chocolate chips. They melt so well, and make a warm chocolate chip cookie ooey-gooey and perfect.
Your vote? 
I prefer milk chocolate at home, especially the darker milk chocolates that are coming out these days. I eat it out of hand, or scatter it in my granola in the morning, and add it to chocolate chip cookies, which is one of the only things I consistently make outside my professional kitchen. A bag of dark chocolate could take me months to use up at home, but the milk chocolate is gone so fast!

Belinda Leong, pastry chef and co-owner, b. Patisserie, San Francisco: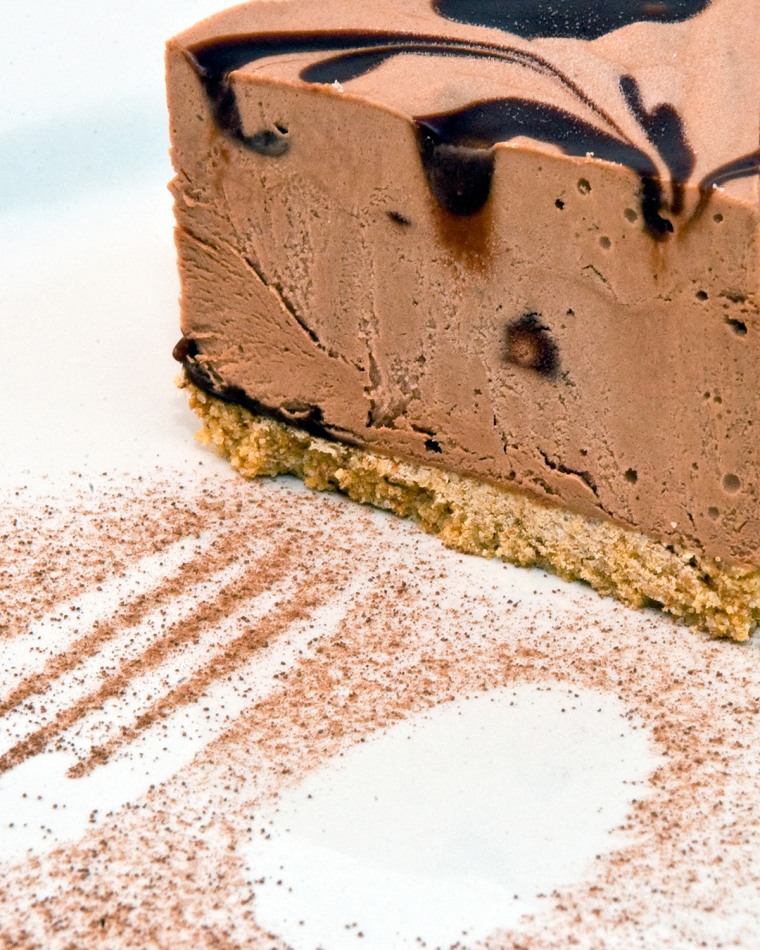 Dark vs. milk: Dark chocolate is less sweet, has more chocolate flavor, and helps to stabilize [desserts] because of the cocoa content. Milk chocolate is creamy and adds sweetness with a light chocolate flavor. But it can be too sweet and flat, depending on the brand or type of chocolate.
I like dark chocolate for cakes because it has a strong flavor without the sweetness. I like milk chocolate for chocolate bars—for example, with passion fruit. The milk chocolate helps the passion fruit flavor to come out. I like to use milk chocolate when I don't want the dessert to have an overpowering chocolate flavor.
Your vote? 
I prefer dark chocolate. 

Darcy Bishop Thrasher, head chocolatier and co-owner, Cero's Candies, Wichita, Kan.:

Dark vs. milk: Our milk chocolate recipe has been used since the 1930s at Cero's. It has a higher cacao content and a lower viscosity, but milk chocolate is sometimes not the easiest to work with. With dark chocolate, there are so many different tastes and levels of cacao content to work with to bring out different nuances of the truffle. 
We have a milk-chocolate-covered caramel that is addicting, and right now we have a seasonal truffle that is a fresh roasted pumpkin caramel truffle. We have a yummy dark chocolate fleur de sel turtle, a Persian Jewel truffle that has nine different ingredients in it, and our dark almond cluster—simple but oh so good! 
Your vote? 
My favorite overall chocolate to work with is dark. It is a more versatile platform to work with and the taste changes slightly [depending on] what it's paired with.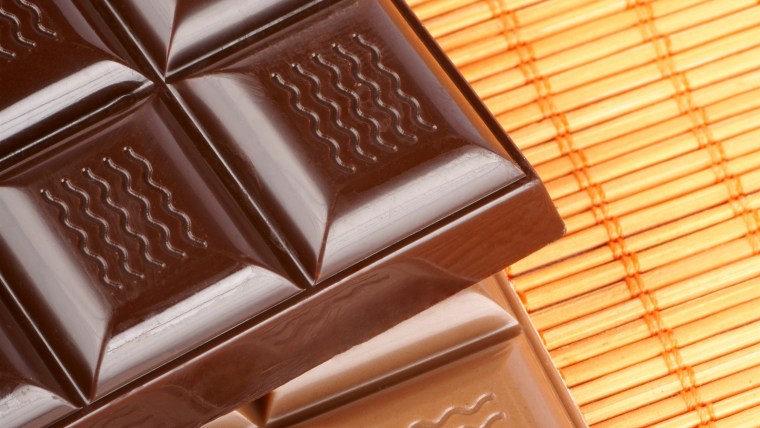 Thierry Atlan, Master French Chocolatier and vice-president of Sugar & Plumm, New York:
Dark vs. milk: For me the pros of dark chocolate are that, depending on the origin of the cocoa beans used to make it, we can taste the aromas much better. The pros of milk chocolate are that it has a very sweet taste. With some types of chocolate milk—for instance, the ones from Switzerland—we can really taste the milk. But it is often too sweet.
I find dark chocolate is ideal for making brownies, chocolate pies, chocolate mousse and chocolate sorbet. Milk chocolate is the best to use when we want to mix chocolate and acid flavors, such as passion fruit, raspberry and lemon. Also milk chocolate can be mixed with spices like cinnamon. I like to use it for making chocolate fondues.
Your vote?
This is an interesting question! I love dark chocolate for all the different aromas and different flavors we can find in it. However, if I want to eat chocolate "just for pleasure", I will definitely choose milk chocolate, which for me is the synonym for sweetness, rest, calm. Definitely, the best chocolate is the one you love.
And the winner is...
Dark chocolate takes the prize, with 6 votes. But milk chocolate puts in a solid performance, with 4. And a certain French celebrity pastry chef, namely Jacques Torres, just couldn't decide between the two.
Ellen Sturm Niz is an editor and writer in New York City. Follow her on Twitter, Pinterest,and Google+.