In the era of prolific, self-made food bloggers, it's impossible to scroll through any social media platform without seeing some delectable-looking food photography.
And while you might be tempted to devour everything you see (literally) tread lightly, Instagrammers: The ingredients in your food-feed may be more dangerous than you realize.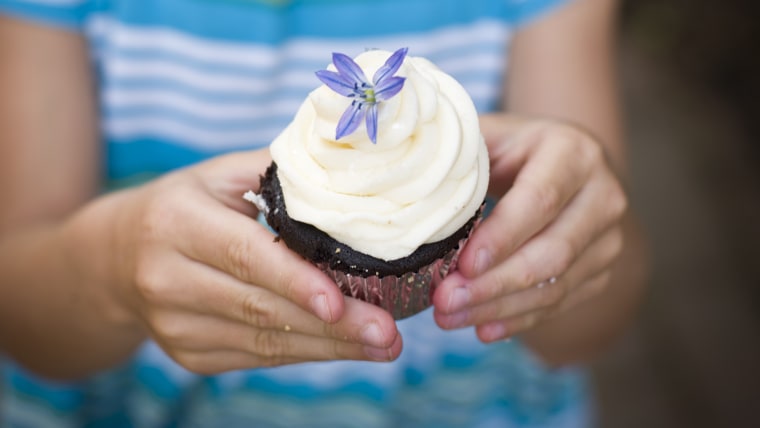 Social media users are constantly inundated with photos of periwinkle chia smoothies and gorgeous gluten-free cakes beyond even Willy Wonka's wildest dreams. But as reported by The Daily Meal, botanist James Wong of BBC's "CountryFile" has exposed how some of these "clean-eating" posts might be pretty dirty.
"I'm sure wellness bloggers are nice, well-meaning people, but those are highly toxic Plumeria flowers on that #CleanEating #GlutenFree cake," Wong first tweeted in May 2017.
And in January, Wong uncovered another too-good-to-be-true food post:
"Another day, another 'clean eating' instagramer posting images of toxic flowers on food," Wong tweeted. "It may not contain dairy or gluten *gasp* but it does contain the toxic plant alkaloid, lycorine. Symptoms: Itching, swelling, (and in quantity) nausea, vomiting & convulsions."
Thephoto accompanying Wong's post was originally posted by Marie Reginato, a San Francisco-based cookbook author and vegan chef with over 74,000 Instagram followers. Reginato's "Pink Chia Pudding" recipe did not include or advise garnishing the dish with everything in the shot.
But flowers resembling the poisonous Paperwhite Narcissus blooms appeared in another one of Reginato's artfully composted posts on Jan. 23. Following the recipe, Reginato even acknowledged: "These flowers are purely for decoration, they're not edible."
According to Peter Cassell, a Food and Drug Administration (FDA) press officer, the FDA advises consumers to look up any flower or plant before eating it or avoid eating it all together if you're not sure what it is. If you don't know what a plant or food item is, or have concerns about toxicity, you can also contact yourPoison Control Center or visit theFDA Poisonous Plant Database.
While it might be tempting to pull inspiration from what we see online to replicate the beautiful displays, botanists and nutritionists alike seem to think pretty food posts might be the new poison apple of social media.
"Flowers can make a gorgeous addition to your smoothie bowls and other Instagrammable treats, but you can't throw just any flower or greenery into the mix because many of them are toxic when eaten," Frances Largeman-Roth, RDN, author of "Eating in Color," told TODAY Food.
Largeman-Roth advised home cooks to always source edible flowers from food-grade companies that sell them specifically for eating. She does not recommend picking flowers in the wild or buying them from a florist just because they'd make a gorgeous garnish. You can also grow your own for eating, but must perform your do-diligence to be 100 percent positive that what you're using is edible.
If you want to start food styling with florals at home, Largeman-Roth recommends using hibiscus to infuse teas and cocktails with a beautiful, bright pink color; fresh and dried lavender as a garnish or for flavor; pansies to decorate cakes and cheese platters; or even the peppery-tasting nasturtium in salads for an extra punch.
If you're still tempted to decorate with a particular blossom, Largeman-Roth says it's important to proceed with extra caution — but unless you're a professional, it's probably best not to risk it, telling TODAY Food, "you have to make sure that no pollen has fallen off [from a flower] and that no sap has leaked out. When in doubt, chuck it!"