Have plans on Monday? Now you do: Stop by Dairy Queen, for its third annual free cone day — and eat ice cream for a good cause.
All day on March 20, Dairy Queens nationwide — well, participating non-mall locations — will be giving away free small vanilla cones.
Since you're getting a free cone and all, the chain is hoping that while you're there, you'll also throw some pocket change, or a buck or two, into a jar to benefit Children's Miracle Network Hospitals.
"Obviously, it's not required, but all fans are encouraged to," a spokesperson told TODAY.
All donations will go to local children's hospitals in the network, so your funds will stay in your own community, he added.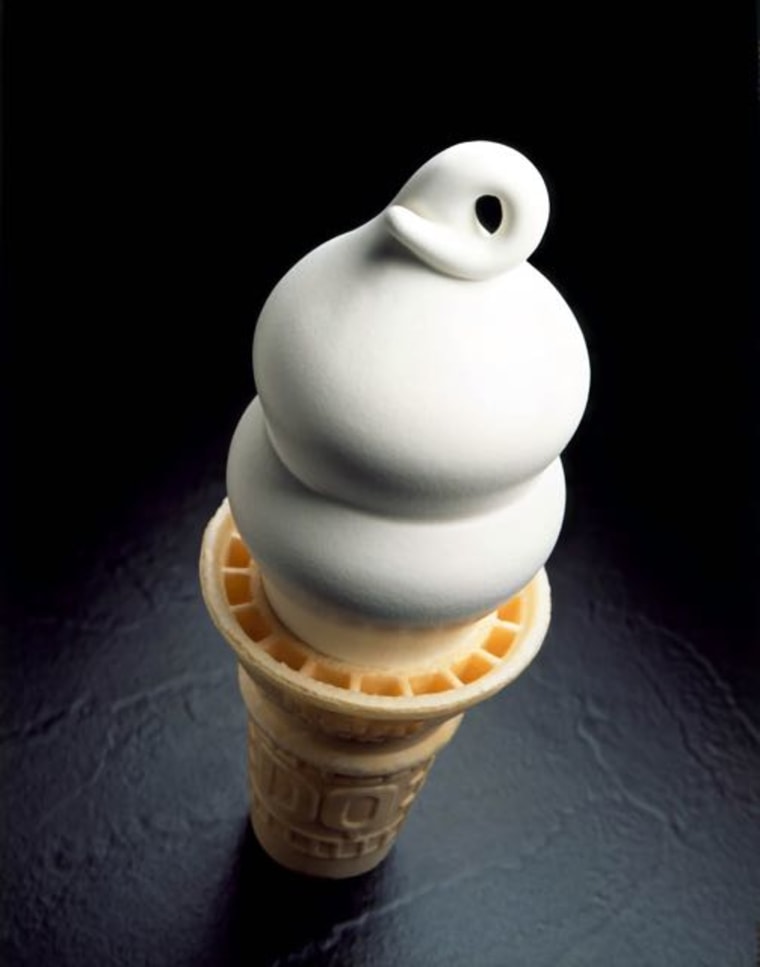 The limit is one cone per person, of course. Last year, stores raised more than $200,000 nationwide, and over the past 32 years, Dairy Queen has raised more than $120 million for the cause.
It's no coincidence that the do-good promotion coincides with the first day of spring — aka the kick-off of soft-serve season. "We wanted a day to celebrate with our fans, and what better time of year than the first day of spring?" the spokesperson added.
RELATED: Doctor remembers one-time Dairy Queen boss with touching thank-you letter
Last year, NFL player Devon Still stopped by TODAY to bring Kathie Lee and Hoda cones with the signature curlicue tops during the DQ free cone day — his daughter, Leah, 6, was treated for cancer at a Children's Miracle Network Hospital.
"This is huge, because the foundation saves and improves the lives of children at 170 different children's hospitals in the U.S. and Canada," Still said.
Say no more, Devon — we'll see you there Monday!