Imagine eating plain white toast every day of your life for breakfast because of severe food allergies. Now picture coming to the table one morning and finding this: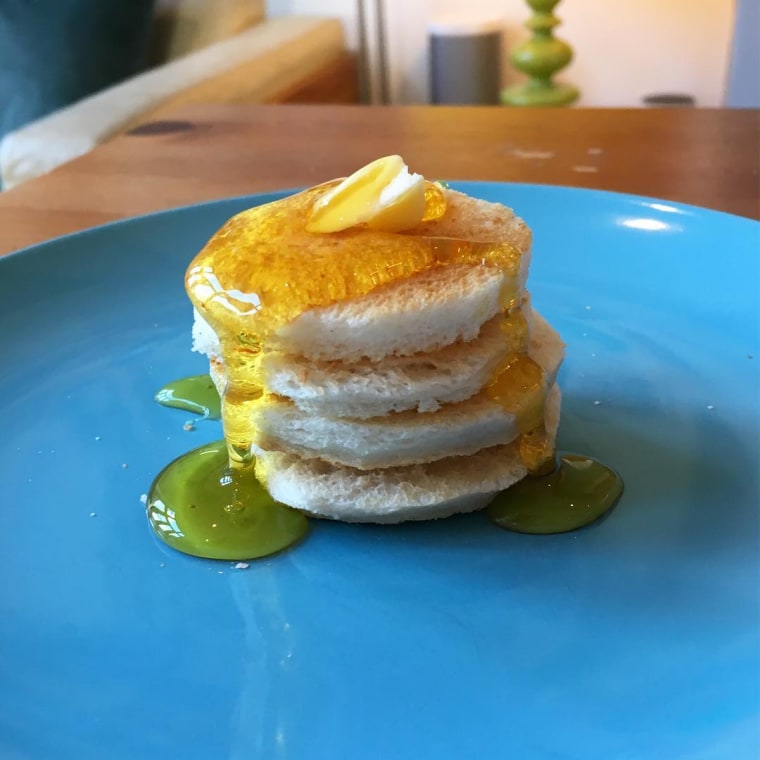 Those "pancakes" are actually the adorable toast-art creations of Adam Perry, a British musician and dad to two girls, including daughter Scarlett, 10, who's severely allergic to a lengthy list of foods, including dairy, eggs and nuts.
Breakfast time with the family, who lives just outside of London, means mostly white toast for Scarlett, who's fearful of trying many new foods due to reactions that have led to hospital stays in the past. In an effort to cheer her up, her father started turning out these works of breakfast art each morning, using only two slices of toast, soy butter and occasionally syrup as "glue." Now, he's at more than 300 sculptures and counting.
RELATED: Zoom in on the syrup in this Denny's pancake photo for a surprising laugh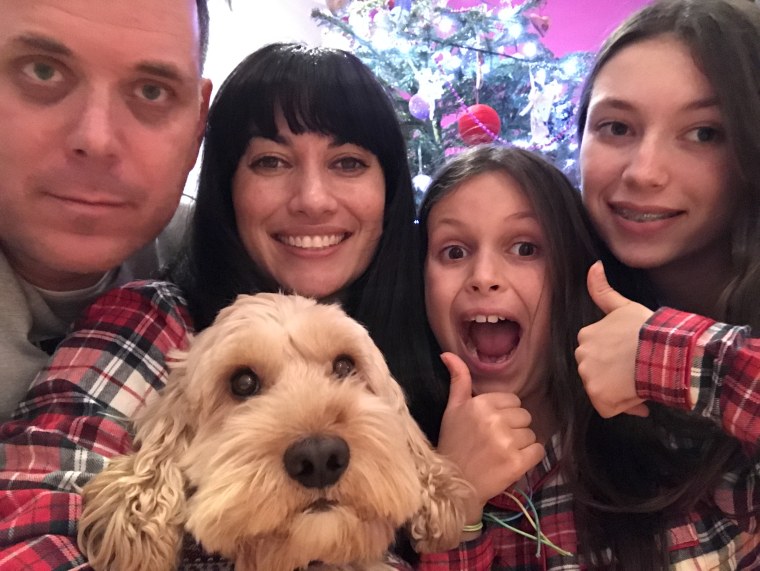 "It's actually had a fairly positive effect," Perry told TODAY. "She will try new things now, and has eaten out in restaurants a lot this year. Normally we bring her meal with us, but now she's prepared to try new stuff within her boundaries."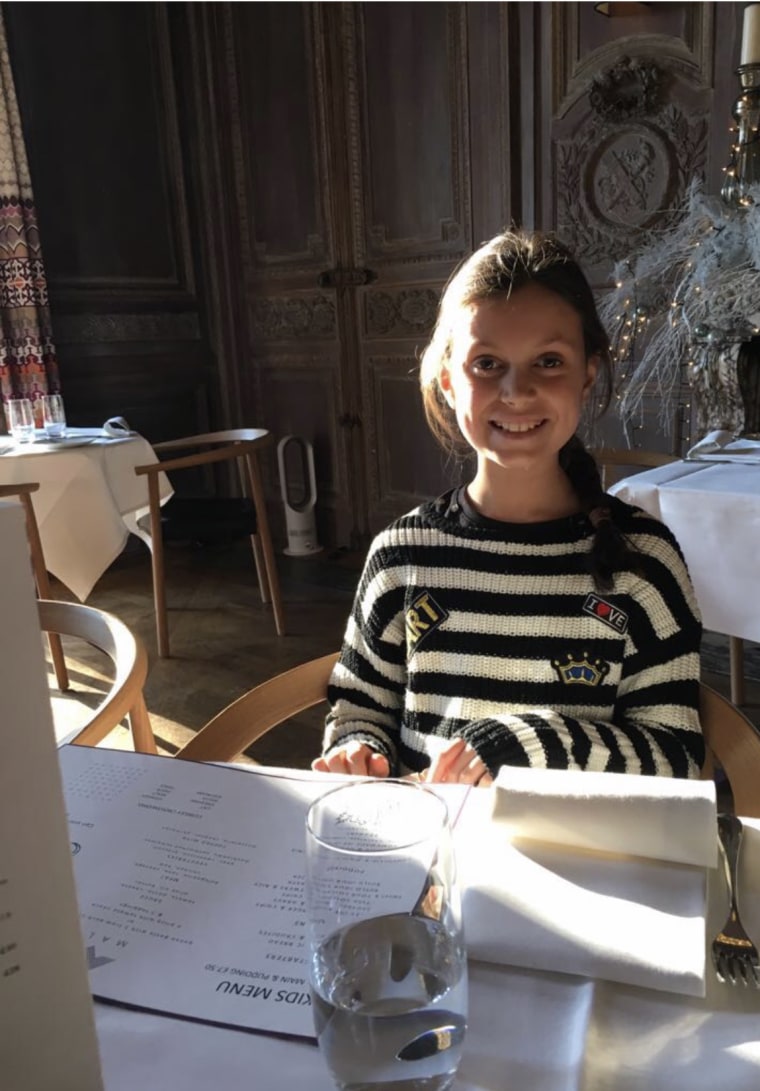 Not just your average dad, Perry is also the drummer for the band Bloodhound Gang, and travels quite a bit for work. Even when he's away, though, he's dedicated to creating sculptures for Scarlett, which he shares on Instagram. "I always pack my tool kit — my wife makes me," he said.
He takes along a chopping board that his kids made for his birthday, and his signature blue and green plates. "I've taken these all over the world, then went on a trip about two hours from our house, and forgot them," he said. "The band think it's nuts!"
RELATED: Jimmy Kimmel makes 'Dory' pancakes for daughter — see Ellen's delightful response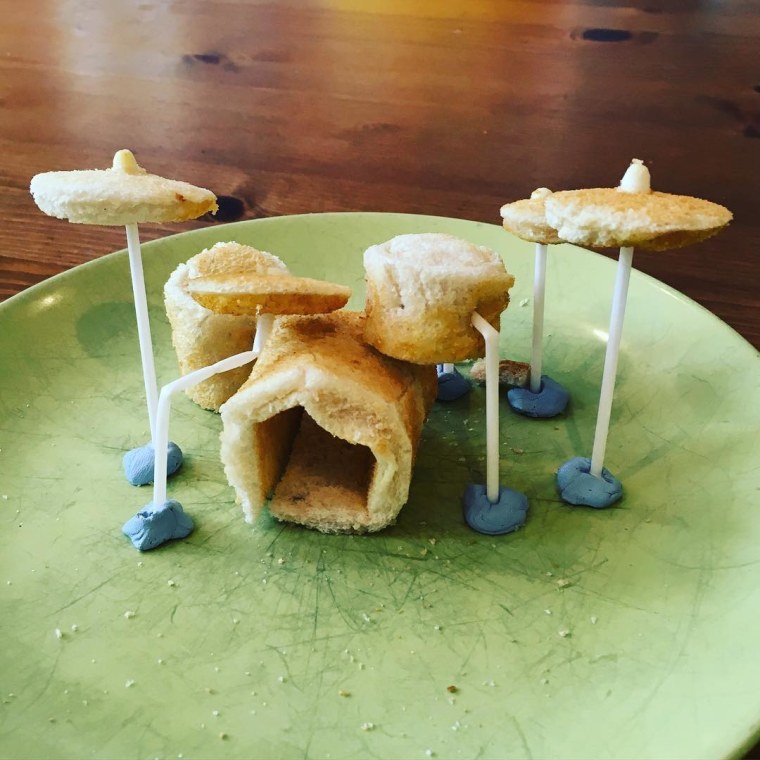 Also essential is his scalpel, which Perry changes the blade on every two to three days. "That's the secret. It has to be super sharp," he said. "Once I cut off the crusts, there's not a great deal of toast left, so my creations are tiny — that's why I use a very sharp scalpel."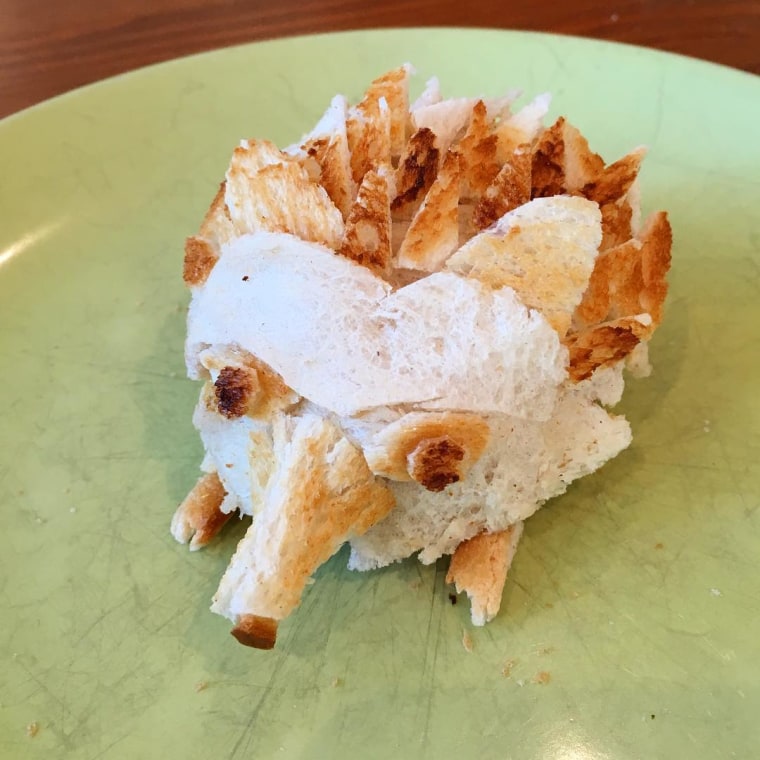 He credits his wife, Helen, a creative director, for help in keeping the ideas for daily themes going. So far, he's sculpted everything from cute hedgehogs, robots and ballerinas to iconic landmarks like the Taj Mahal and Eiffel Tower, and even a spot-on relief of President Obama. The couple draw inspiration from current events, like the Rio Olympics, and the mundane, like a recent trip to the dentist.
And, he does it all, as he says, "whilst the kettle boiled."
RELATED: This mom was food-shamed by her daughter's teacher over birthday cake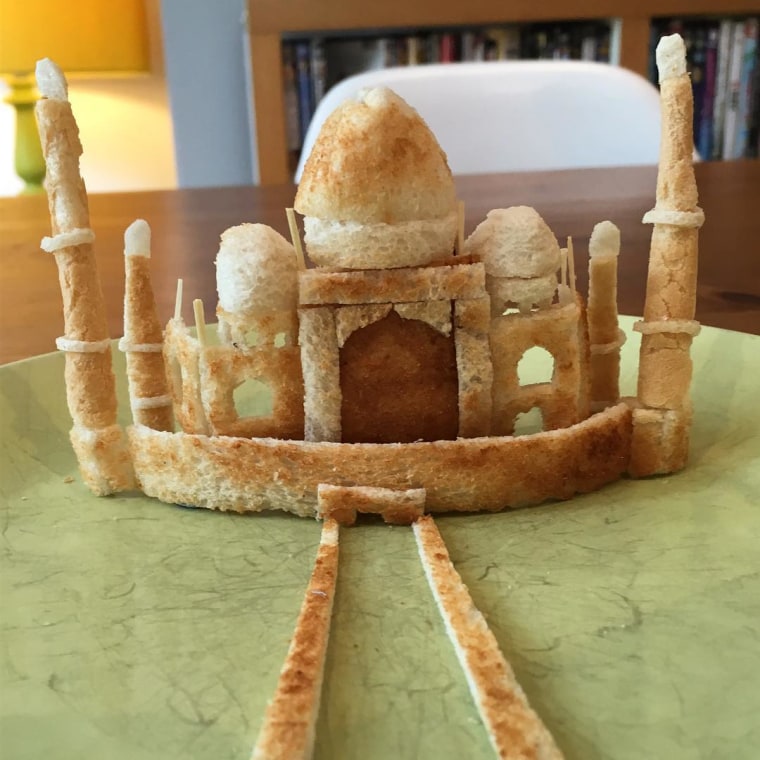 In the works next? A book project, greeting cards and commissioned pieces, says Perry, an entrepreneur, who also tells us he's working on a big announcement soon.
"All I can say is that it's huge — it's taken on a shape we never dare dreamed it would."