Set up a Fourth of July celebration on the fly. These quick, easy and impressive patriotic recipes, created by Harley Yanoff at Topnotch Events and demonstrated by Nikki Pechet from Thumbtack, can be shopped for and made on the day-of your celebration and come together in just a few minutes.
Serve up strawberry, banana and blueberry flag toasts, bald eagle marshmallow treats, a cake in the shape of the United States and more.
Patriotic Toast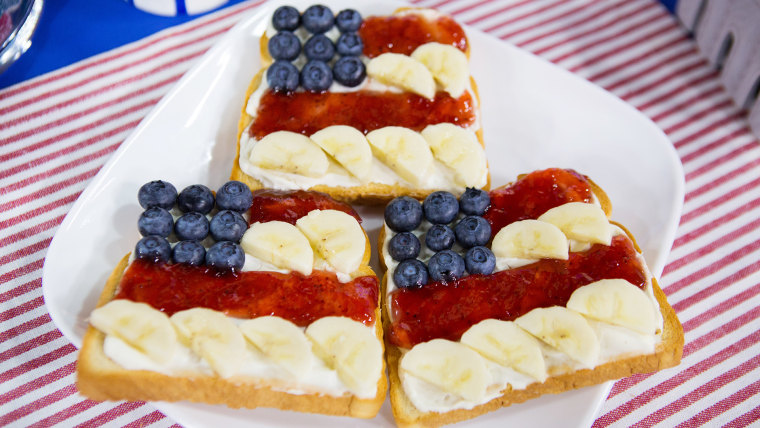 Ingredients
4 slices rustic or brioche bread
1 tub whipped cream cheese
1 container fresh blueberries
1 jar strawberry preserves
2 bananas, peeled, sliced in half lengthwise and then cut into half-moons
Preparation
1. Toast the bread.
2. Spread the whipped cream cheese all over the top of each piece of bread.
3. Place blueberries in 3 even rows in the upper left hand corners to resemble the stars of the flag.
4. Squeeze or carefully spread the strawberry preserves in a line across the top of each piece of bread to resemble a stripe of the flag.
5. Place the banana slices under the strawberry stripe to resemble the white stripe of the flag.
6. Repeat steps 4 and 5 until you reach the bottom of the bread.
America's Cake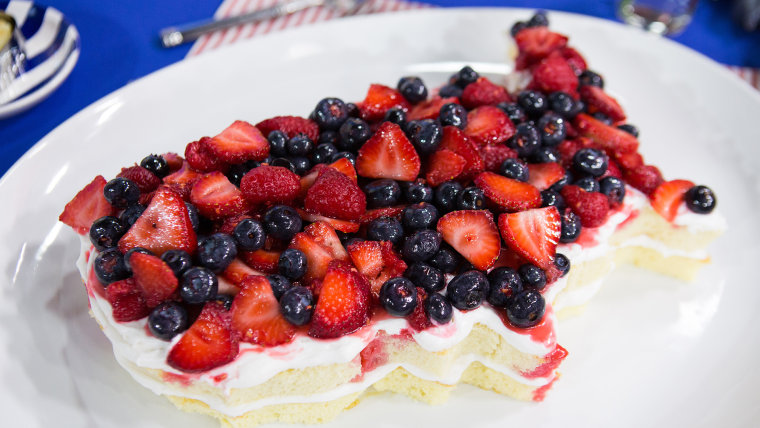 Ingredients
2 vanilla sheet cakes
Whipped cream, homemade or store-bought
Raspberries, blueberries and strawberries
1/3 cup sugar
Equipment
United States stencil
Heart-shaped cookie cutter
Preparation
1. Create a template in the shape of the United States from photo online.
2. Lay your template on one of the cakes.
3. Using a butter knife, slowly carve around the entire template. Repeat with remaining cake.
4. Cut cake into sections for ease of moving. Don't worry, you won't be able to tell that it's been cut when it has been decorated.
5. Combine all the berries with the sugar (you may use less or more sugar, depending on your preference). Set aside.
6. Spread half of the whipped cream on the first layer of the cake. Then add a layer of the berry mixture. Add second layer of cake and repeat the whipped cream and berry steps.
7. Using a heart cookie cutter, cut out a heart from scrap pieces of cake and position it on top.
8. Refrigerate until ready to serve.
Edible American Eagles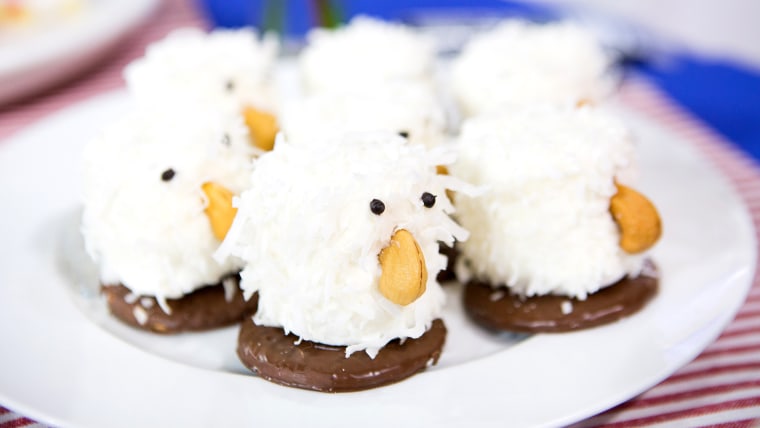 Ingredients
Canned vanilla frosting
12 large marshmallows
Finely shredded coconut
12 chocolate covered sandwich cookies, preferably Oreo Fudge Cremes
12 whole cashews
Equipment
Black decorators gel or edible sugar eyeballs
Preparation
1. Using a small spatula, coat each marshmallow with frosting. Then roll them in the coconut, leaving one end uncovered.
2. Immediately set the marshmallow, coconut-free end down, atop a chocolate cookie. Let it set briefly to allow the marshmallow to adhere to the cookie.
3. Use a toothpick to make a hole in the side of the marshmallow and insert a cashew to form a beak.
4. Finally, add black decorator's gel eyes.
Strawberry Doughnut Shortcakes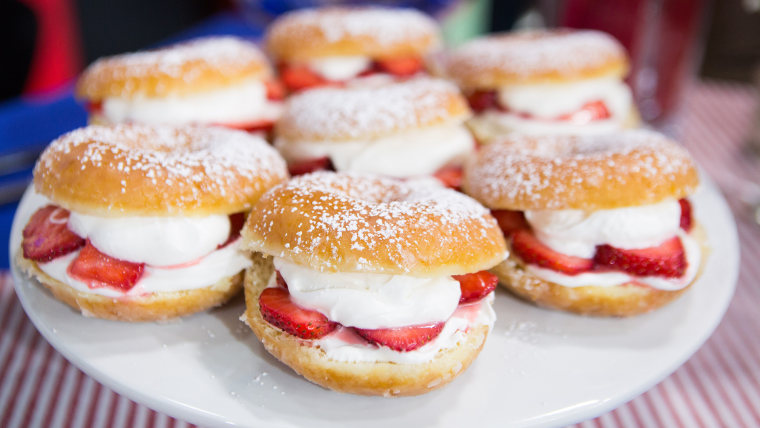 Ingredients
4 fresh glazed doughnuts
1 cup sliced strawberries
Whipped cream or frosting
Preparation
1. Place strawberries in a bowl. Top with sugar and mix. Let sit for a bit.
2. Slice each doughnut and set top slices aside. On the bottom of each doughnut, place 1/4 of the strawberries and top with 1/4 of the whipped cream. Finish with the top of the doughnut.
Sangria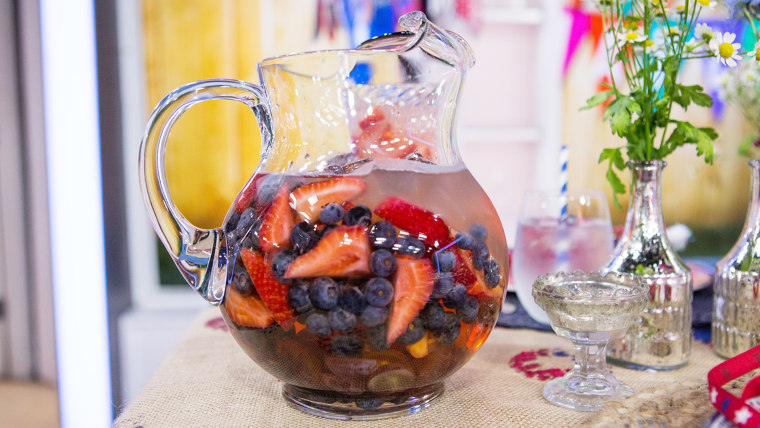 Ingredients
1 bottle rosé wine, chilled
1/4 cup triple sec
2 tablespoons brandy
1 cup grapes, halved
1 cup strawberries, quartered
1 cup blueberries
1 cup sparkling water
Preparation
1. Pour the rosé into a pitcher. Stir in the triple sec, brandy and fruit.
2. Chill for a few hours or overnight.
3. Add the sparkling water and serve.