/ Source: TODAY Contributor
When we think of making pork in a slow cooker, most of us immediately think of pulled pork, but get stumped after that. But pork tenderloins and pork chops can fare well in the slow cooker in addition to pork shoulder, given the right recipe (like these). Best of all, they are all healthier-for-you, too — even the pulled pork.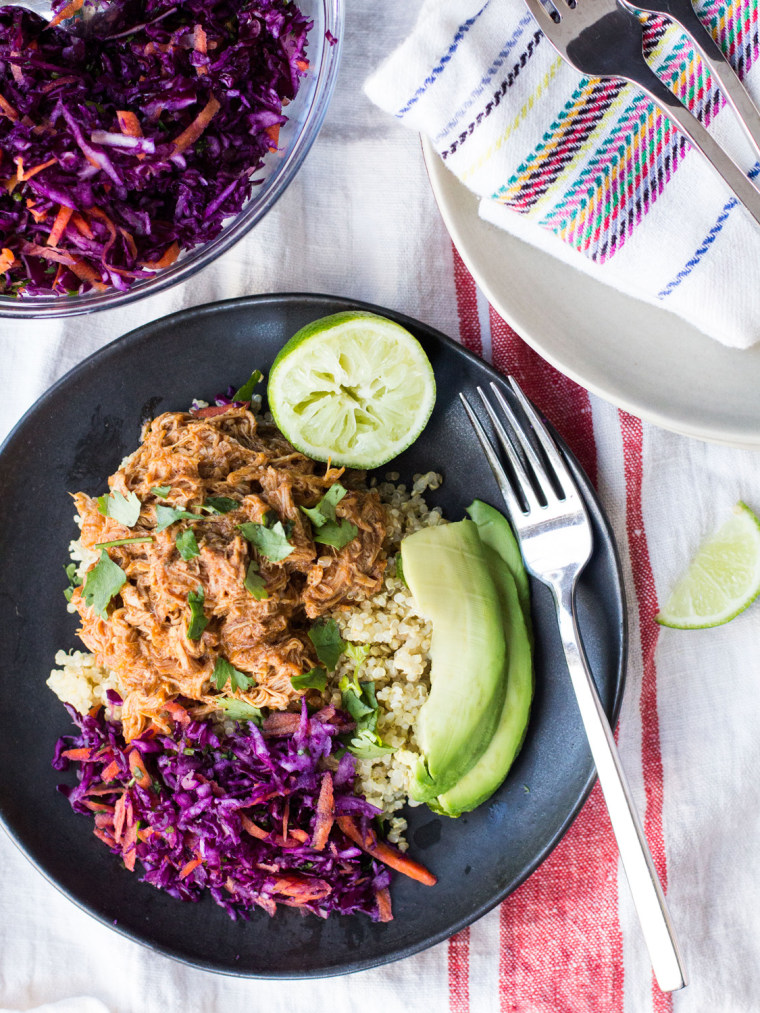 1. Healthier slow-cooker pulled pork: Instead of dumping in a bottle or two of store-bought sauce, Sarah Huggins, a blogger, attorney and working mom, cut the sugar dramatically in her healthy slow-cooker pulled pork by making her own quick barbecue sauce on the stove (much easier than it sounds). For extra health points, serve it as she does, with quinoa or corn tortillas.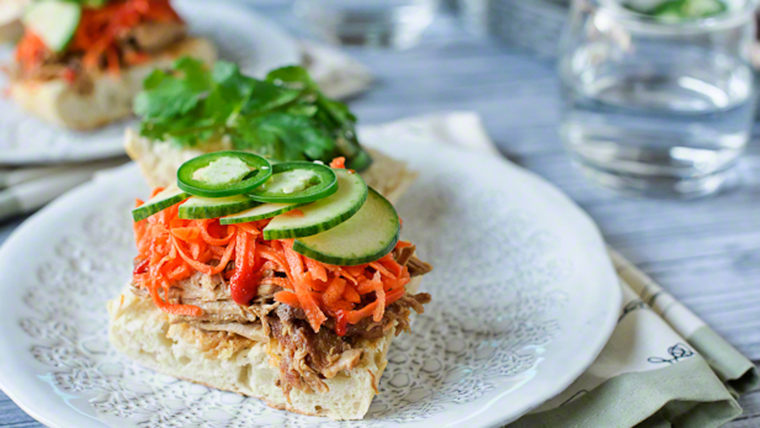 2. Slow-cooked bánh mì (Vietnamese sandwiches): Shops devoted to bánh mì — the delectable Vietnamese sandwich — are popping up all over the country. If you've ever wanted to make the sandwich at home, it's hard to get any easier, or fresher, than this recipe from San Francisco Bay Area blogger Liren Baker. Let the pork cook all day, then come home, throw it on a baguette, and top it off with cucumber, jalapeño, cilantro and Baker's super-quick pickled carrots.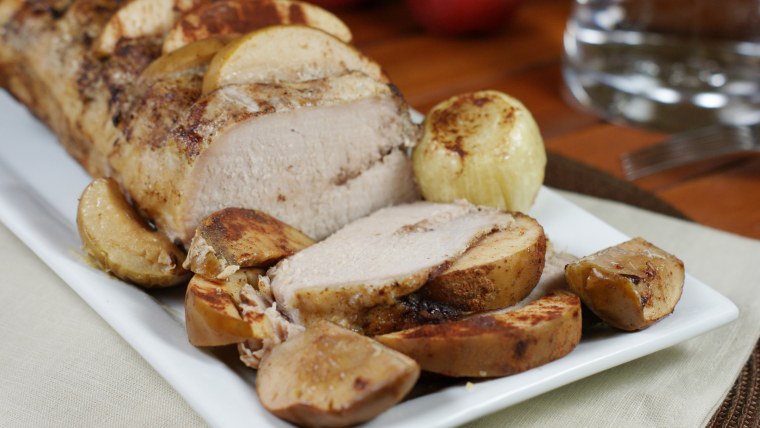 3. Slow-cooker apple pork loin: In this recipe from North Carolina-based blogger Tracey Harrelson, apples, onions, honey, cinnamon and nutmeg add a homey flavor to pork loin. Trim any excess fat from the loin to cut down on calories.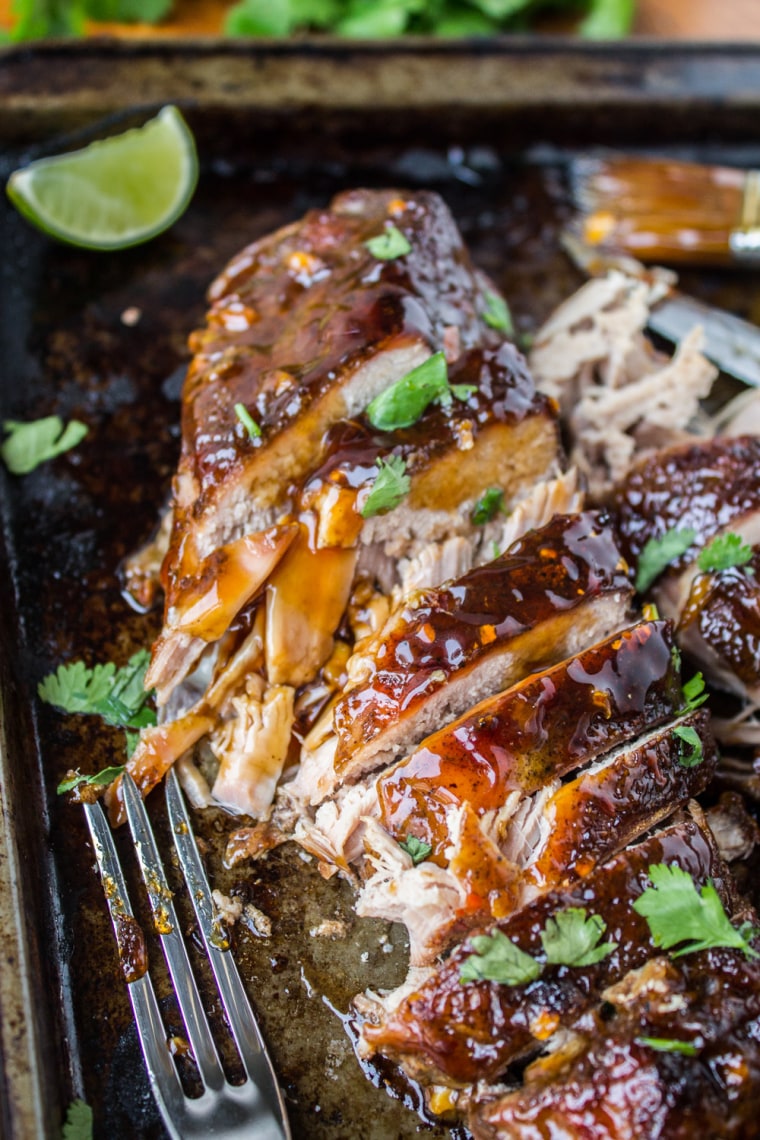 4. Slow-cooker Asian pork tenderloin with ginger glaze: As lean as skinless chicken breast, pork tenderloin is a great cut to work into your regular rotation. Blogger Karen Gifford brightens up her slow cooker Asian pork tenderloin with a spice rub, the glaze, plus cilantro and lime for garnish. She pairs it with low-carb cauliflower "rice,"but it would be great with regular brown rice or your favorite whole grain as well.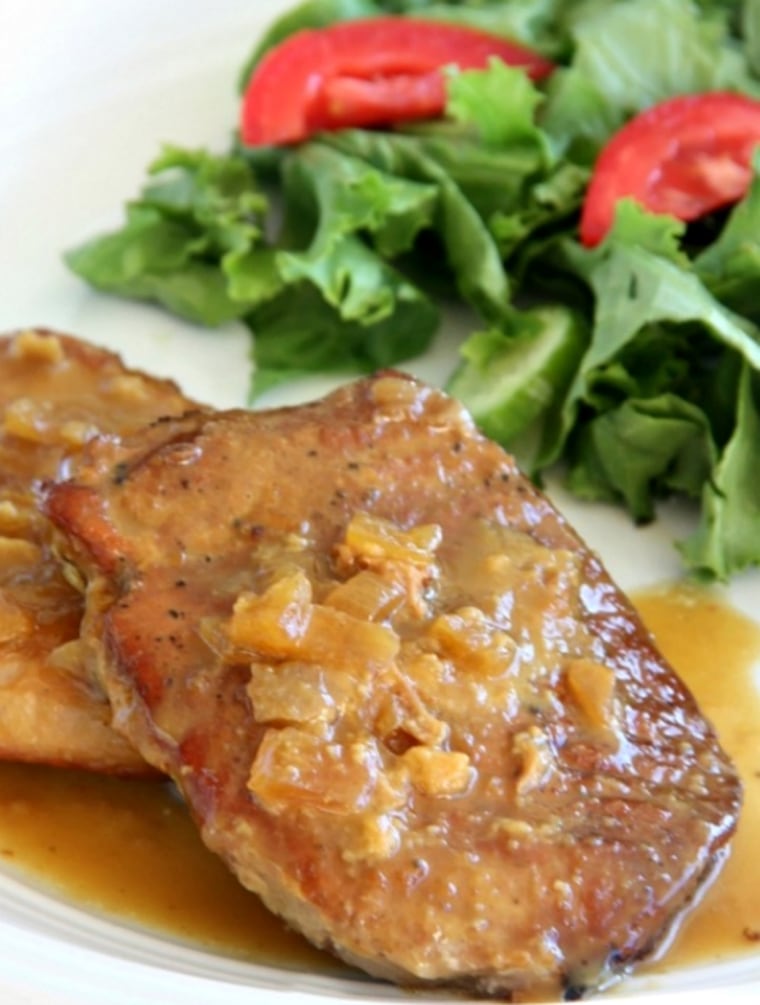 5. Slow-cooker maple Dijon pork chops: Pork chops are lean and so cheap, but can quickly become so boring. Enter this maple-Dijon version from Melissa Hadfield, who, with fellow bloggers Camille Walker and Janae Moss, aimed to come up with 31 days great slow cooker recipes. Hadfield says that in addition to being a hit with the family, this is one of the easiest dinners she's ever put on the table.