Lasagna lovers might understandably be a little skeptical about making the dish in a slow cooker, but when you think about it, the process isn't much different from the oven: Layer the noodles, sauce and fillings in a deep dish, and cook away. Normally, though, baking a lasagna requires a big block of time commitment; after all that prep, it still has up to an hour to go in the oven. With a slow-cooker, however, you can prep the lasagna in advance and have it waiting for you come dinner, points out food blogger Bridget Ams. "I think the flexibility in the timing is a big advantage of slow-cooker lasagna over one baked in the oven," she told TODAY.com. Check out her recipe below, plus four other variations.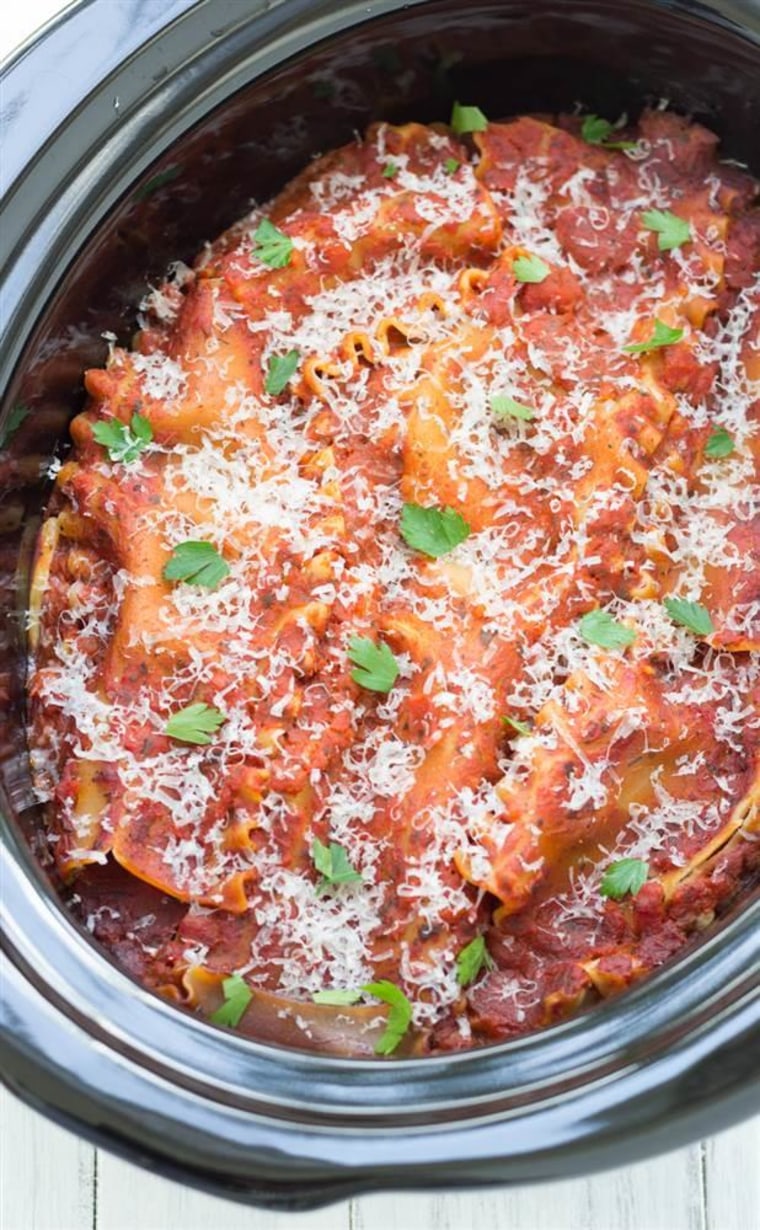 1. Easy slow-cooker lasagna: Purists should check out this recipe from California-based blogger Kristine Rosenblatt. The classic combo of ground beef, onion, tomato sauce and mozzarella is the perfect place to start your foray into slow-cooker lasagna, and it makes the whole house smell amazing to boot, she says.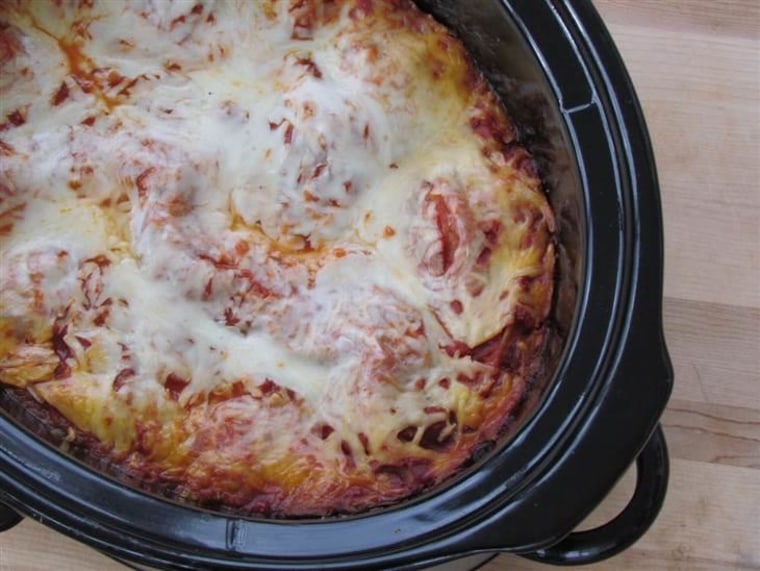 2. Whole wheat spinach lasagna: If you want to feed an army with a nutritious meal you can prep in advance, look no further than this whole-wheat spinach version from the Thriving Home blog. The big-batch lasagna calls for two whole jars of sauce — and the noodles soak it up, so don't skimp — but it easily feeds eight to 10 hungry adults, or provide loads of leftovers for a family of four.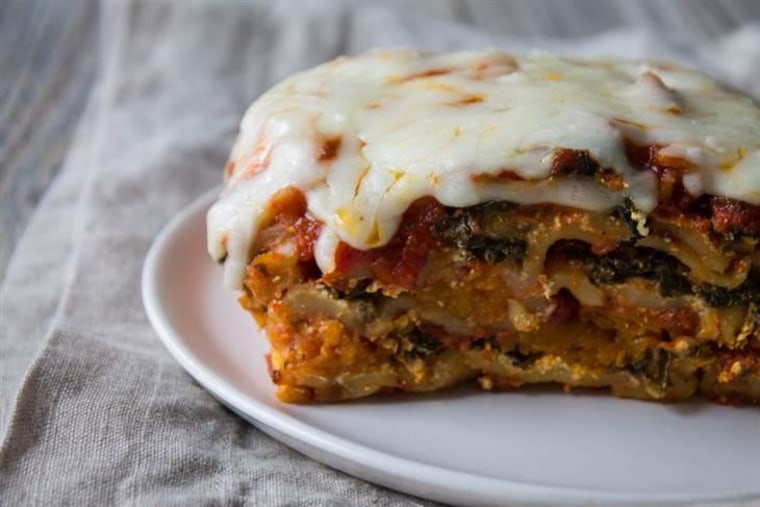 3. Butternut squash and kale slow-cooker lasagna: It can be hard to find no-boil lasagna noodles, but when you cook whole-wheat noodles in a slow cooker, there's no need to boil them, points out registered dietitian and yoga instructor Kara Lydon, who reiterated the need to be generous with the sauce, and cautioned against over-cooking: "Otherwise, it will dry out. Learned that one the hard way!" She also assured us, "Slow-cooker lasagna tastes just like oven-baked lasagna. I couldn't tell any difference." Her ultra-nutritious version includes kale and butternut squash.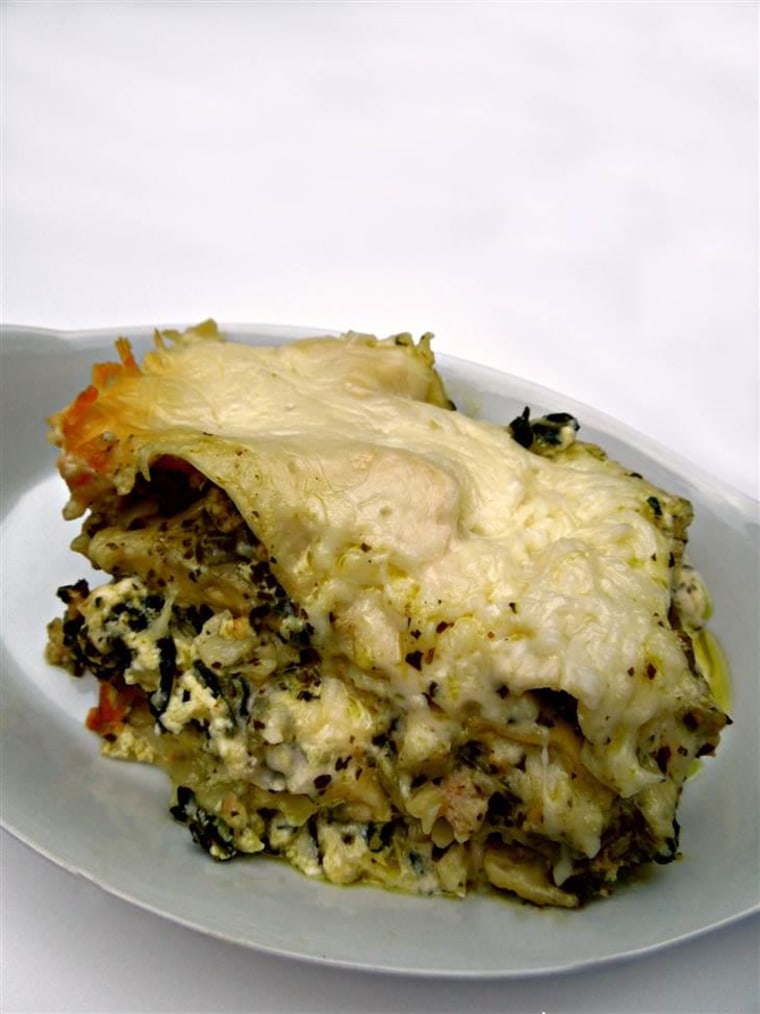 4. Chicken and artichoke slow-cooker lasagna: Alfredo lovers should check out this white lasagna from Atlanta-based blogger Kelley Wilson. Her no-tomato version, loaded with chicken, pesto, artichokes, spinach and gooey cheese, is a favorite in her home and with her book club, she says.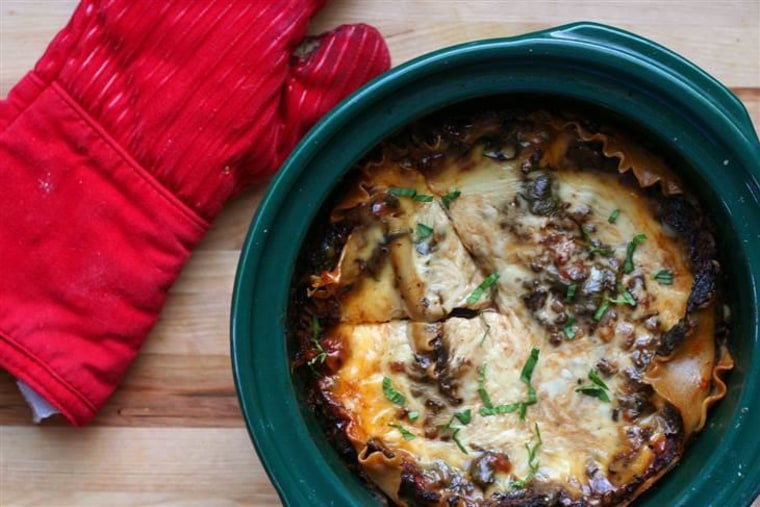 5. Slow-cooker spinach-mushroom lasagna: As mentioned earlier, Bridget Ams was a bit wary of trying lasagna in a slow cooker, but after some research and testing, she was pleasantly surprised by the outcome. Her mushroom version is as every bit as good as any oven-cooked one, she says, and again, allows flexibility: "A slow-cooker lasagna could be prepared the night before while the kids are in bed." Just refrigerate the dish until you're ready to drop it into your slow-cooker.
This article was originally published Feb. 13, 2015 at 5:12 p.m. ET.