The most important tool for a successful Super Bowl feast? (Hint: It's not a beer cozy or a pair of stretchy pants — though those might also come in handy.) We're talking about a slow cooker, that wondrous appliance that lets you produce warm, tasty dishes with minimal effort.
If you're hosting a watch party, try embracing the Crock-Pot theme (say it three times fast: "Crock-Pot Potluck"). You can either ask everyone to bring their favorite slowly cooked dish or borrow some extra appliances from friends and take charge of the menu yourself. For inspiration, check out these Super-Bowl-worthy recipes for party favorites like chili and dip. Taking the lazy way out has never been so delicious.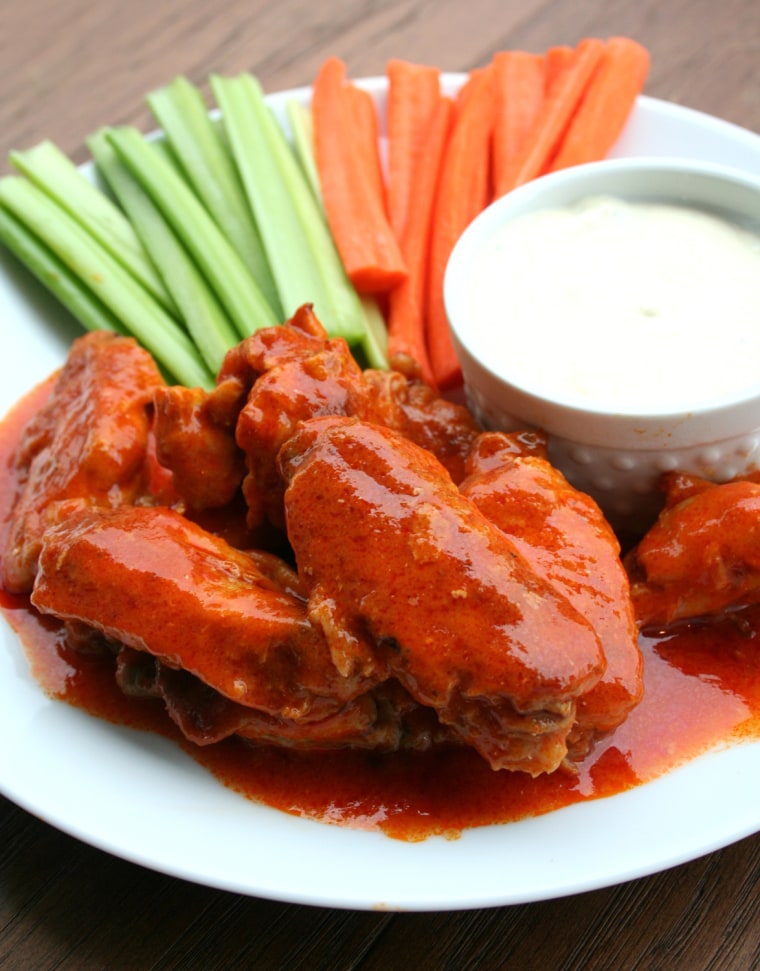 1. Slow-cooker buffalo wings: Take-out wings are often disappointing, but frying wings for a party means you're sequestered by the stove and left with a huge mess after the game. The solution to your chicken conundrum? These slow-cooked wings, which require just a few final minutes under the broiler to give them restaurant-style crispiness. Blogger Sarah Olson suggests placing pats of butter on top of the meat before cooking, which she says "mellows out the hot sauce a tad."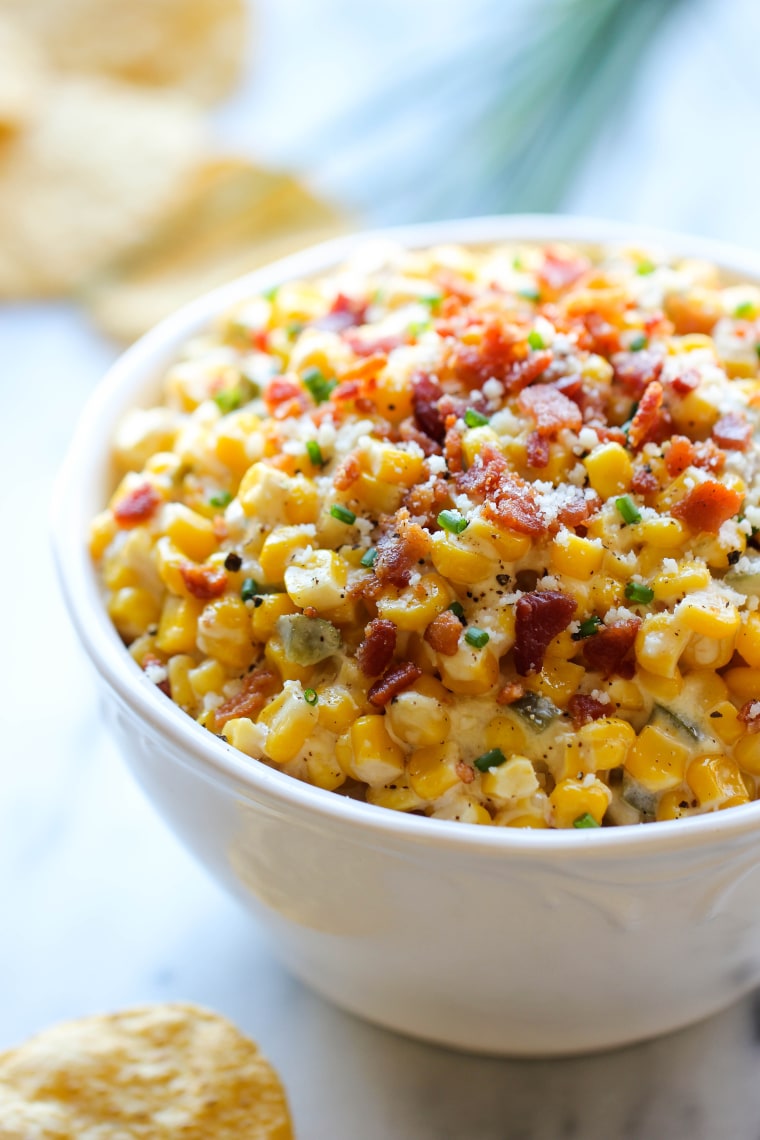 2. Slow-cooker corn jalepeño dip: "You'll want to eat this dip with a spoon. Who needs chips anyway?" writes Chungah Ree of her creamy-zesty blend of corn, cream cheese and jalepeños. Lime-flavored tortilla chips would balance the peppers' heat nicely, or you could skip the chips and serve it in individual espresso cups with small coffee spoons.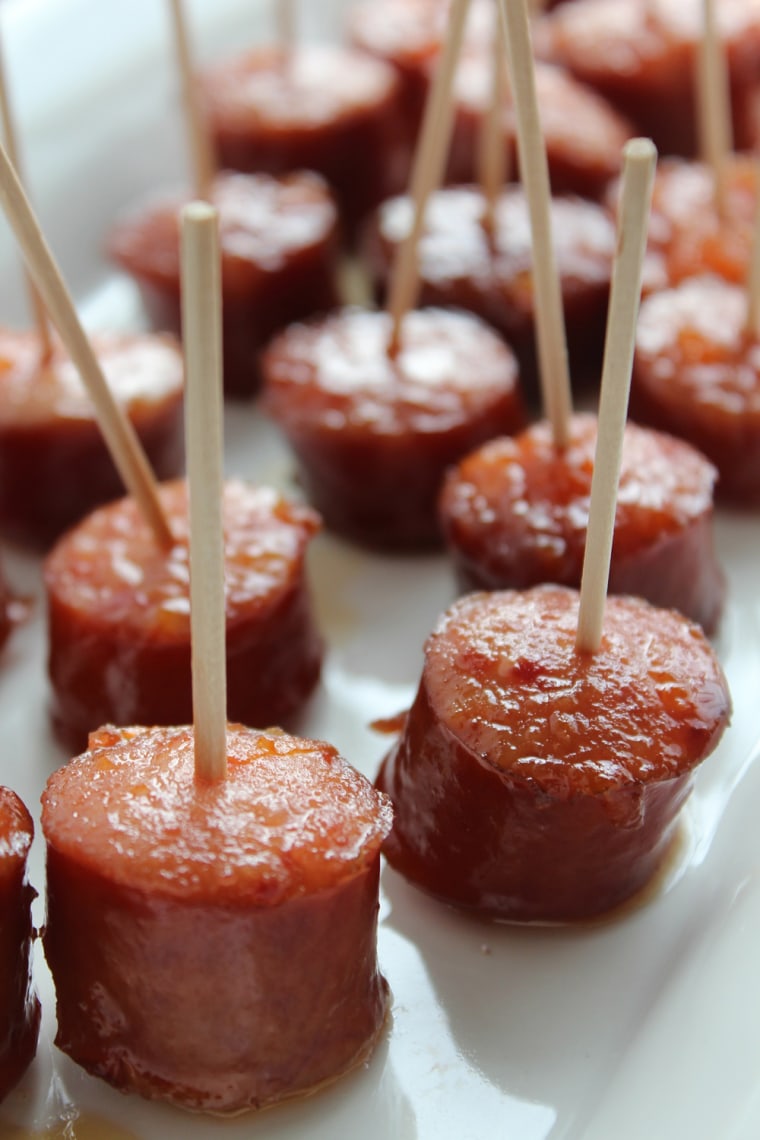 3. Bourbon-glazed kielbasa: If you think it's impossible to improve on kielbasa, try it with a glaze made with apricot preserves, maple syrup and bourbon. To omit the alcohol and give it a more kid-friendly flavor, swap out the bourbon for apple juice.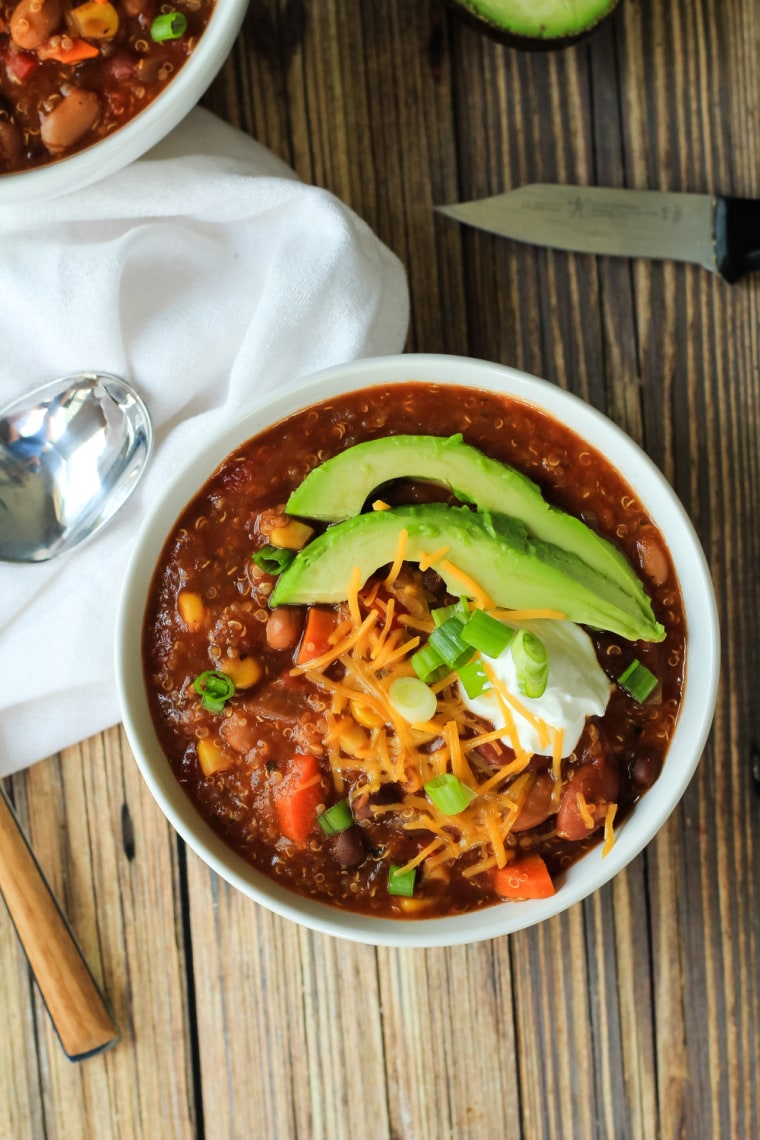 4. Crock-Pot vegetarian chili: Using a slow cooker is one of the best ways to draw out the flavors of many different ingredients simultaneously, which is why it's such an ideal tool for making any kind of chili. This recipe gets a protein boost from quinoa, which blogger Krista Rollins says "acts as a sponge and soaks all the liquid up to form this perfect, thick, hearty chili that is super-healthy… but still hits the sweet spot."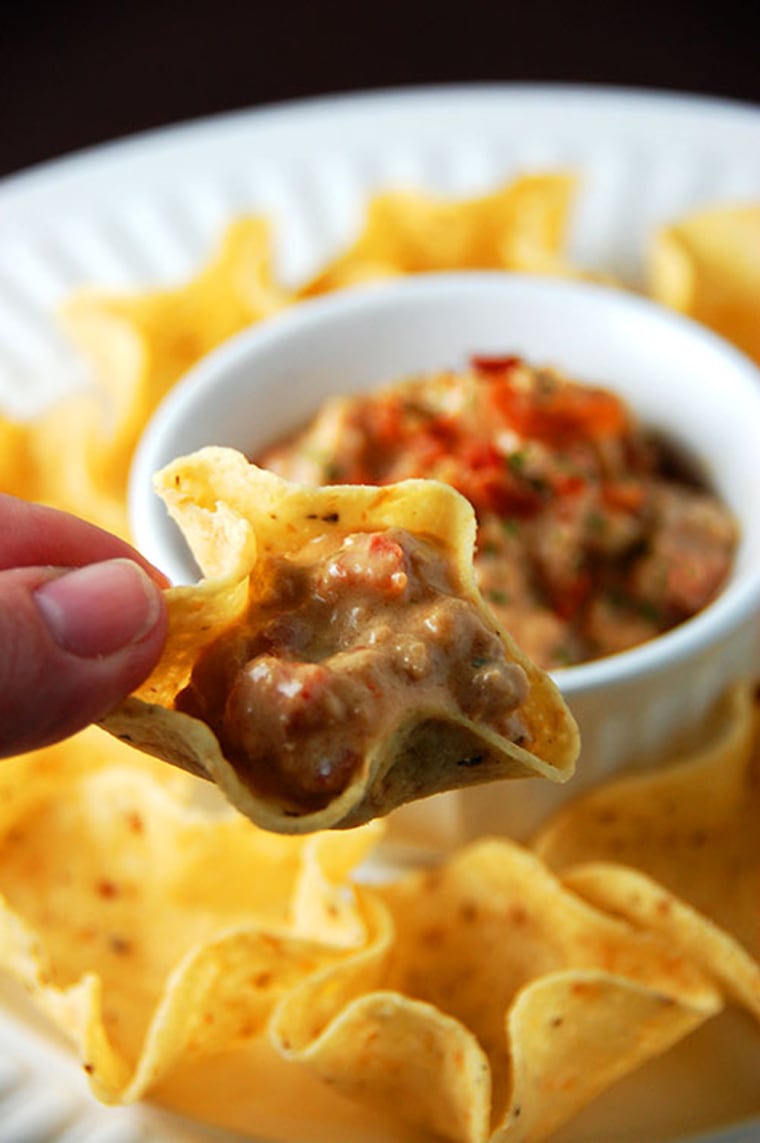 5. Cheeseburger Crock-Pot dip: For those who love watching football with a cheeseburger in hand but aren't up for the task of flipping patties during the game, there's this savory concoction. It's best enjoyed with sturdy, scoop-shaped tortilla chips so guests don't miss a morsel of the addictive blend of beef, two types of cheese, tomatoes and bacon.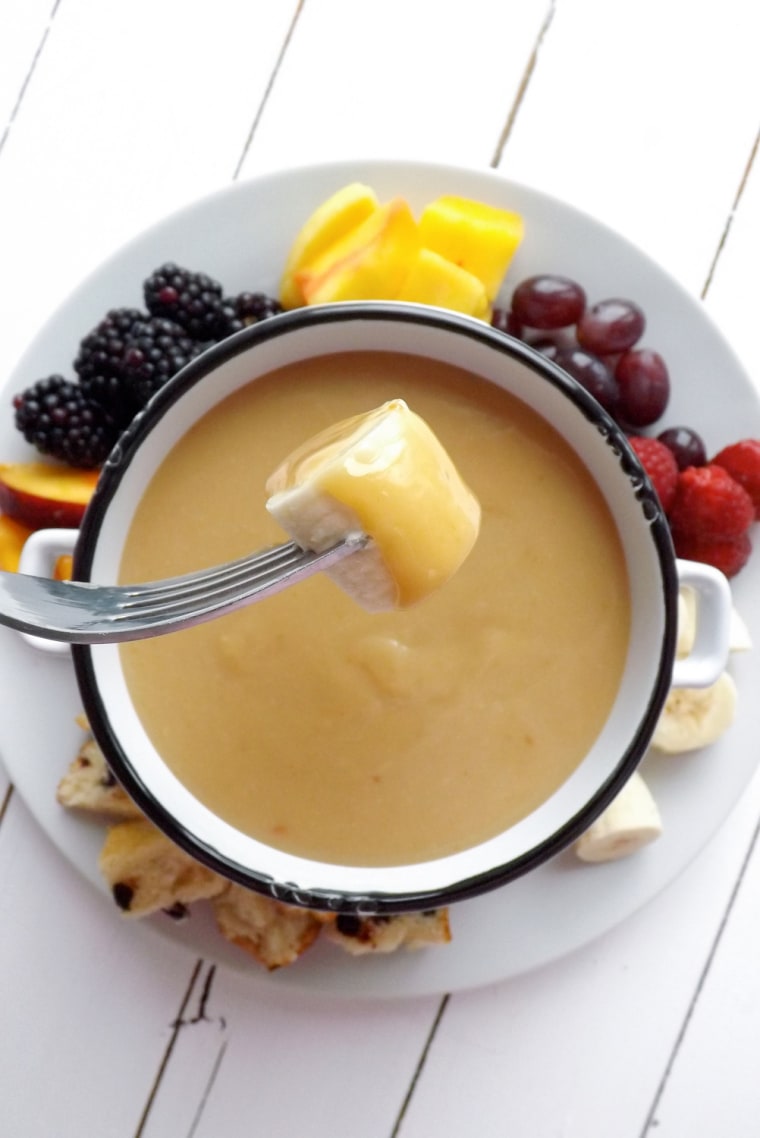 6. Slow-cooker butterscotch fondue: Fruit, chocolate, even cookies or cut-up pieces of cake would all taste better after being dipped in a pot of this toffee-like goodness.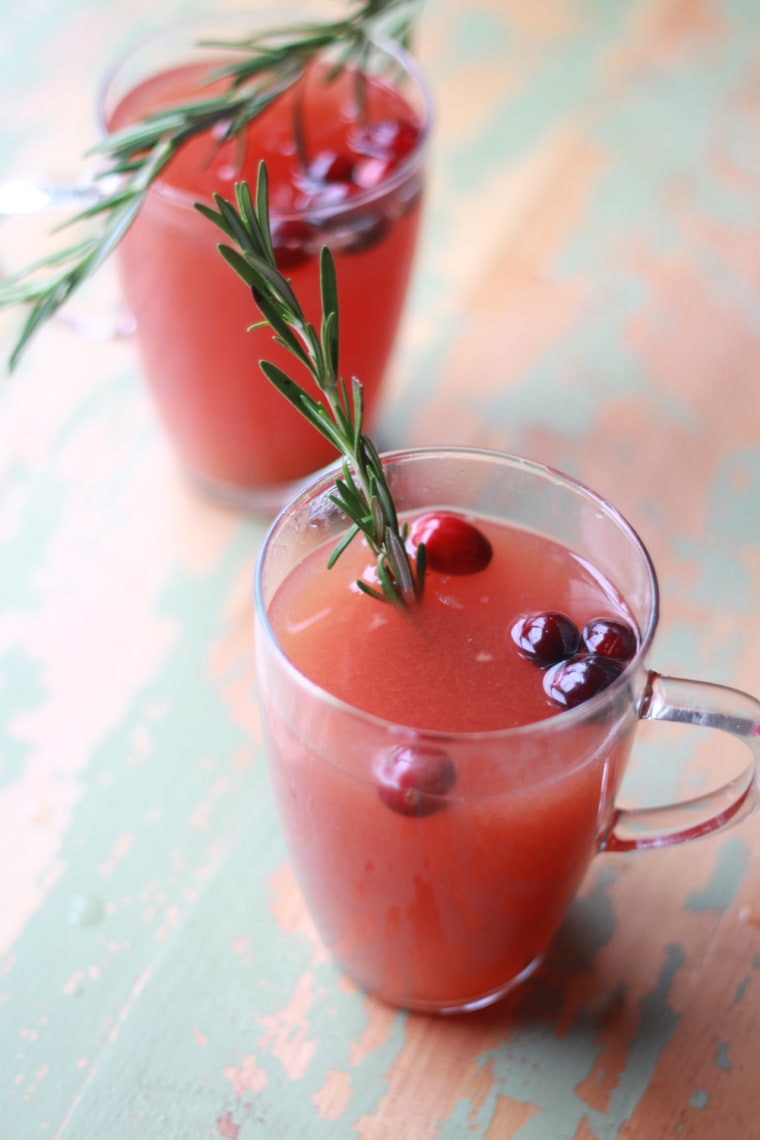 7. Slow-cooker mulled cider: For those guests who are less than enthused about drinking beer all night, offer this wintry apple drink that's punched up with cranberries (to cut the sweetness), as well as rosemary and traditional spices like cinnamon. To spike it, try apple-flavored vodka or rum.