Chicken chili lends itself to the slow cooker so well: After a long simmer, the chicken gets pull-apart tender, with practically no effort on your part. Plus, one batch makes healthful dinners for days. Check out these five fabulous twists, including a Buffalo version, a verde variety and more.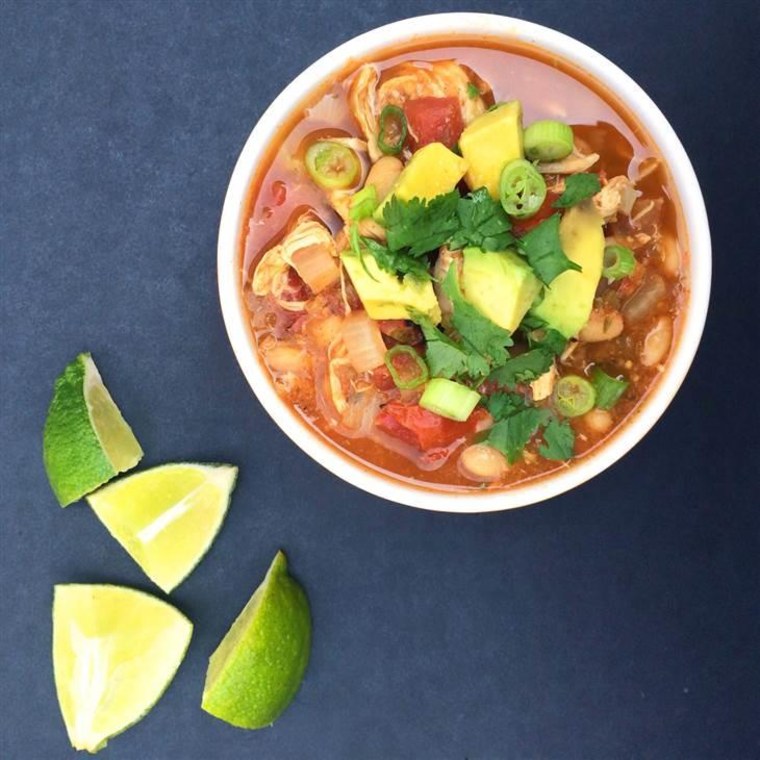 1. Slow-cooker white bean chicken chili: This recipe from Liz Della Croce, a past winner of TODAY's Home Chef Challenge, would be a festive make-ahead meal for a crowd, complete with toppings bar. And even the youngest of kids give it a thumb's up, Della Croce says.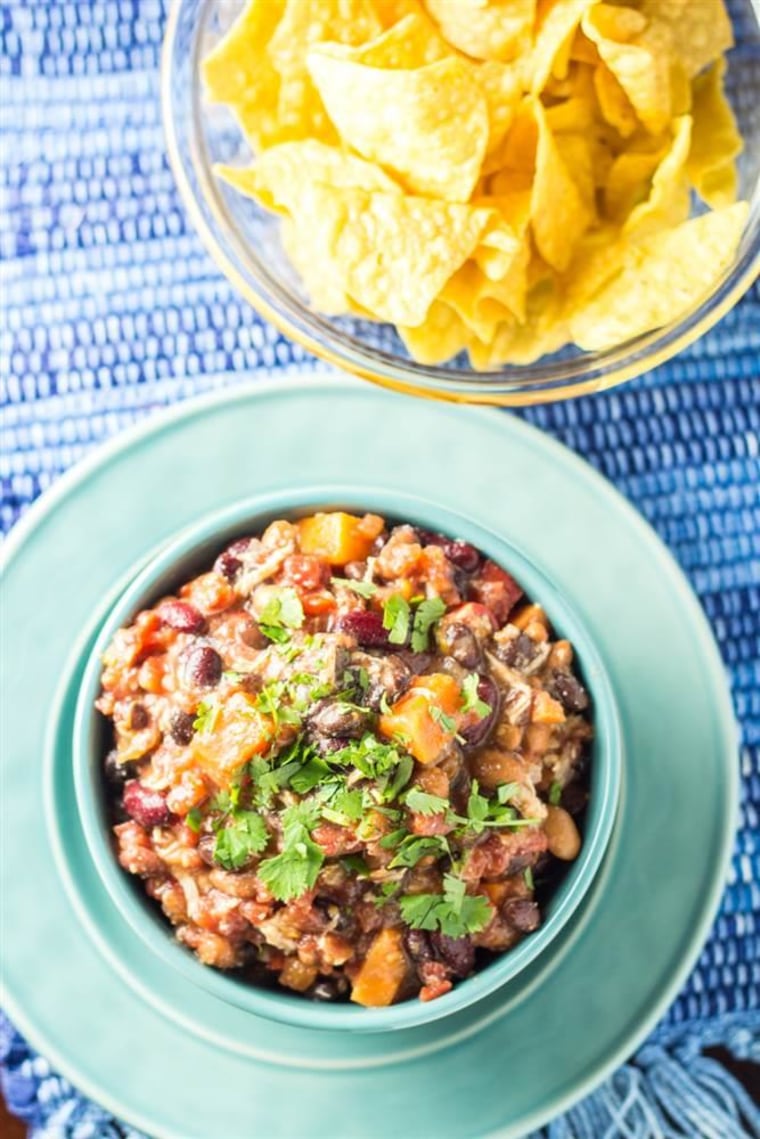 2. Slow-cooker sweet potato and chicken chili: Oregon-based food blogger Chelsia Rief makes this sweet and savory chicken chili to get through rainy winters. She tells TODAY.com she loves making chili with boneless, skinless chicken breasts because they don't have to be browned on the stove before going in the slow cooker (saving a dirty pan in the process). You can even throw in the chicken frozen, notes the mom of three.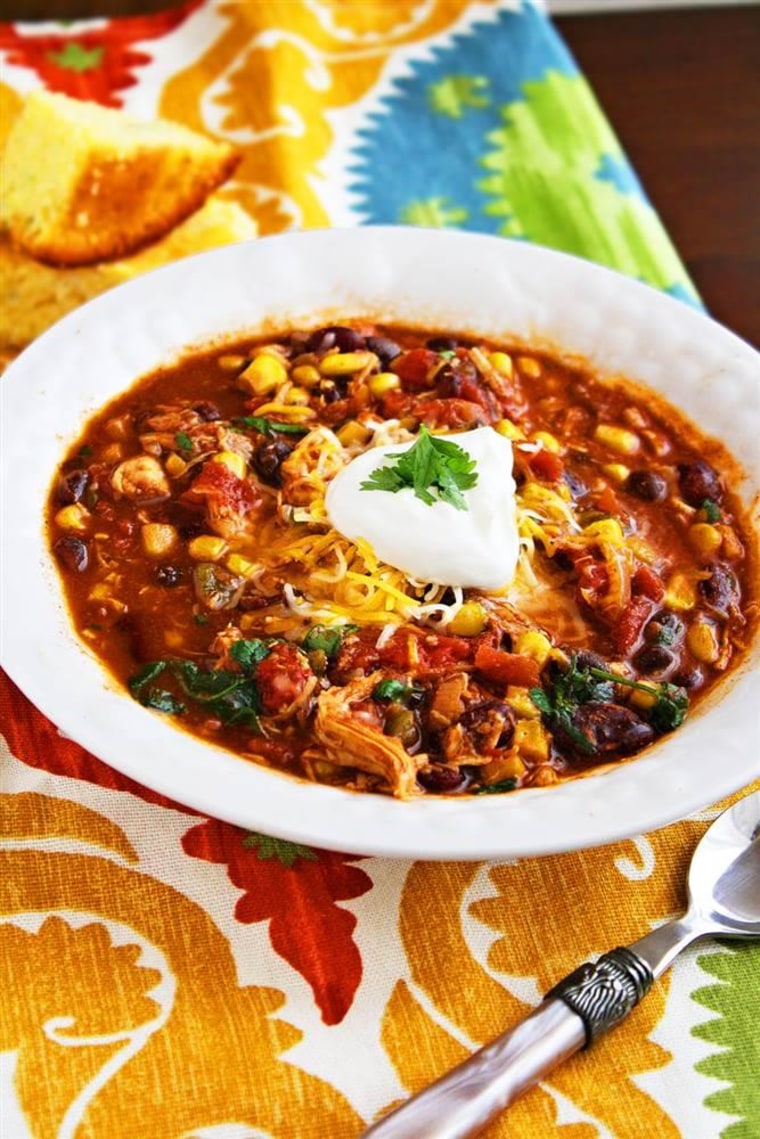 3. Crock-Pot chicken taco chili: If you're looking for a Texan-approved way to make chili in a slow cooker, Austin-based recipe developer Georgia Johnson makes an out-of-this-world chicken taco version. Serve it over rice or multi-grain tortilla chips, topped with cilantro and sour cream, she suggests, or make a batch of cornbread to go with it.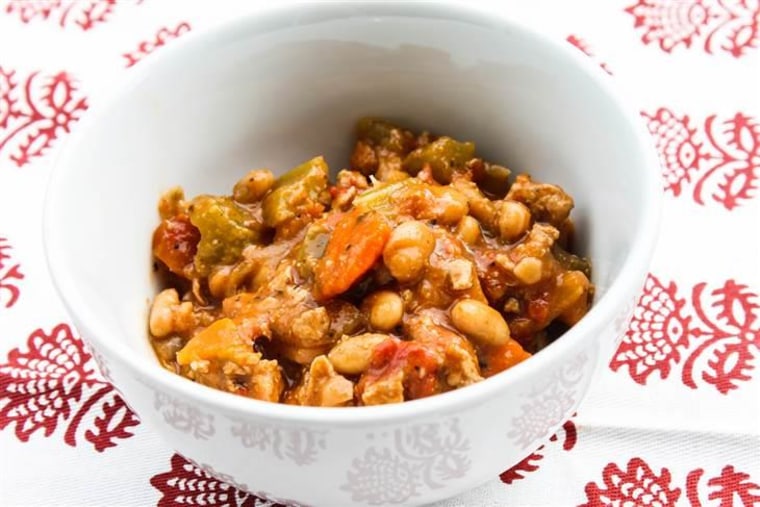 4. Slow-cooker Buffalo chicken chili:Buffalo chili sounds indulgent, but health and fitness guru Lauren Roy makes her version with ground chicken and loads it up with white beans, tomatoes, celery, carrots and onion, with no grease in sight. Top sweet potatoes or tortilla chips with the leftovers, she suggests, or get fancy and make sweet potato nachos with it.
Related: Try Joy Bauer's take on Buffalo chicken chili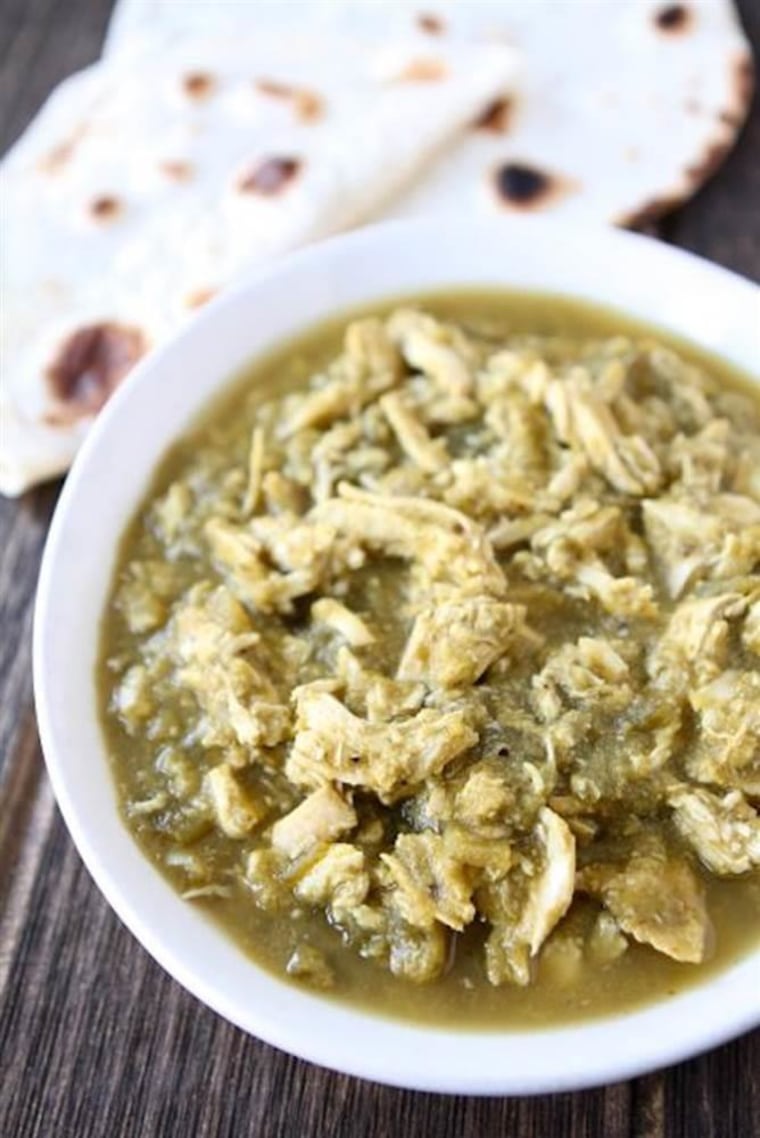 5. Slow cooker chicken chili verde: Prep everything in the morning and come home to this delicious green chili from husband-and-wife bloggers Josh and Maria Lichty, who also make it for big game days. The stew is bursting with fresh flavor from tomatillos, chili peppers and cilantro.
This article was originally published Feb. 27, 2015 at 11:56 a.m. ET.