Sure, you could go ahead and make your usual cup of joe, but show off your love for coffee by learning how to make a latte topped with a beautiful foam heart. It's easier than you think!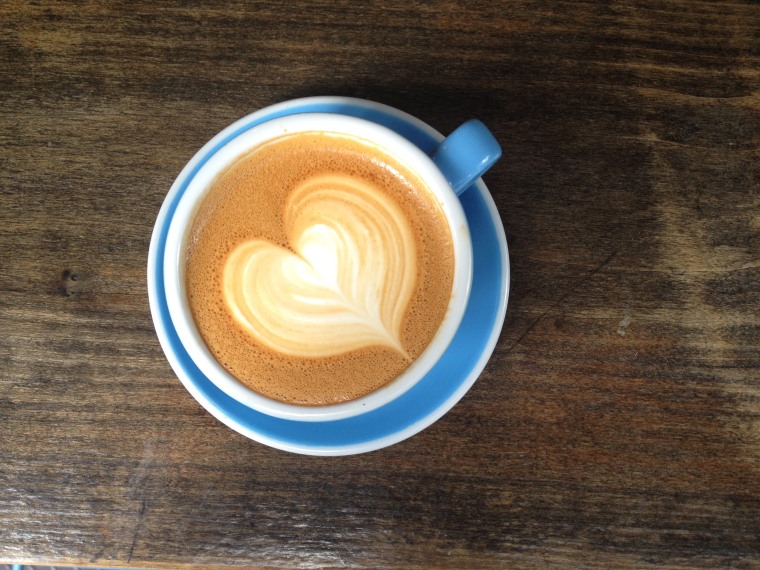 Lucky for us, the talented barista Jarrah Aitchison from New York City's Bluebird Coffee Shop was kind enough to give us a tutorial so you can make heart-topped coffee for all of the coffee lovers in your life today.
RELATED: Coffee in a Cone is the world's most Instagrammable coffee
How to make a latte art heart: Step-by-step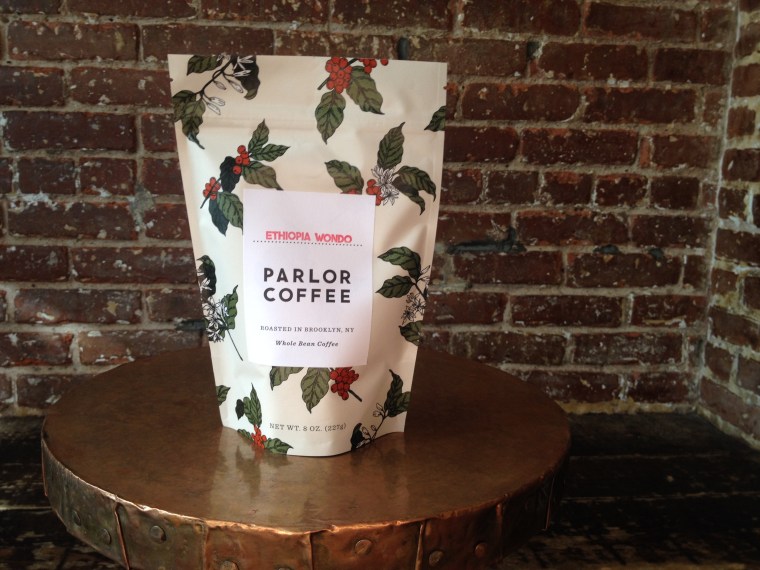 Select your favorite beans that you will use to make espresso. At Bluebird, the baristas use Parlor Coffee from Brooklyn, New York.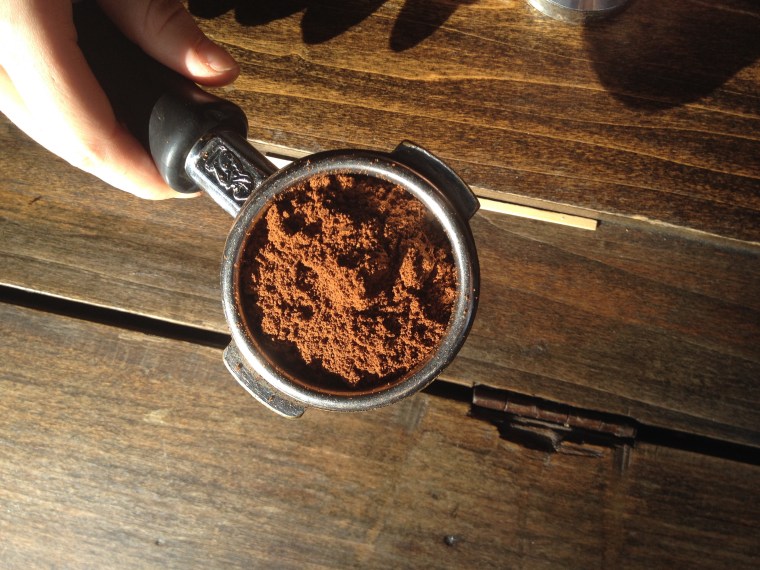 Grind the beans into a fine powder before brewing the espresso. Alternatively, you can reconstitute instant espresso with boiling water.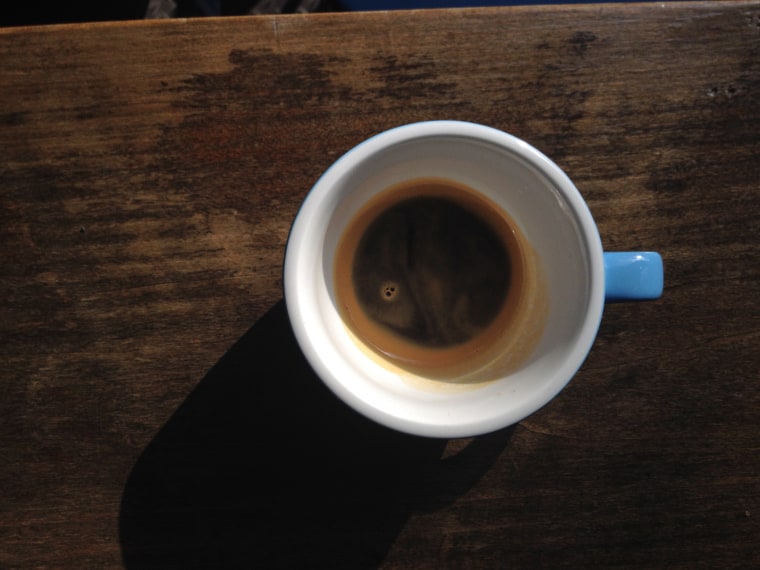 Pour the espresso into a coffee cup with a wide mouth and set aside.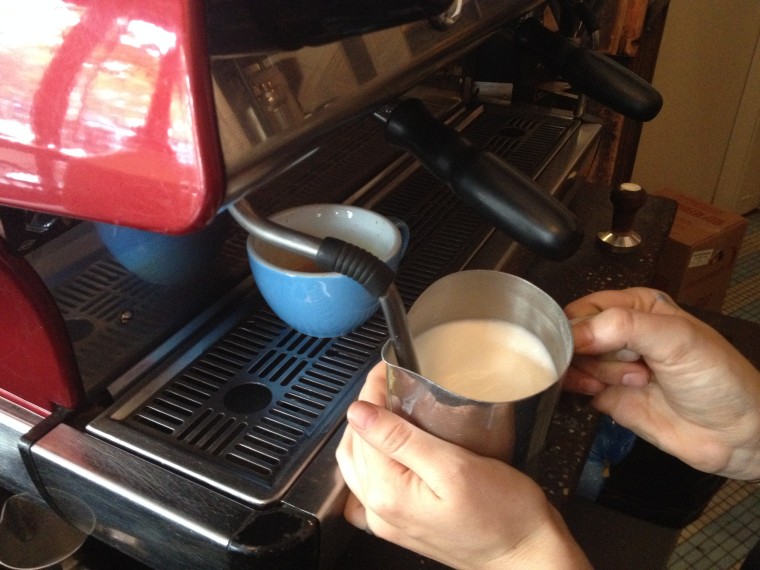 Using the steam wand of an espresso machine or a handheld frother (which you can buy for as low as $10), aerate a cup of warm milk in a small pitcher for 3 to 7 seconds until there are no large bubbles. The creamy liquid should look like glossy white paint.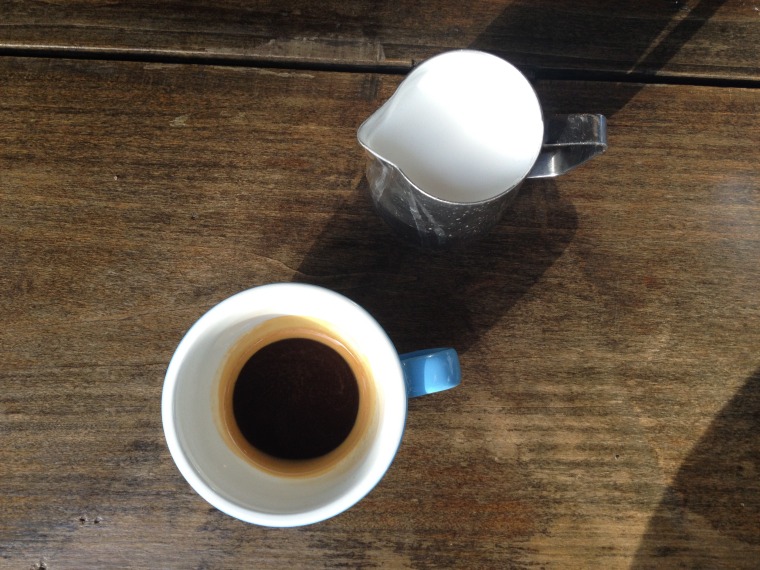 Gently swirl the pitcher and lightly tap its bottom on your counter until there are no visible bubbles.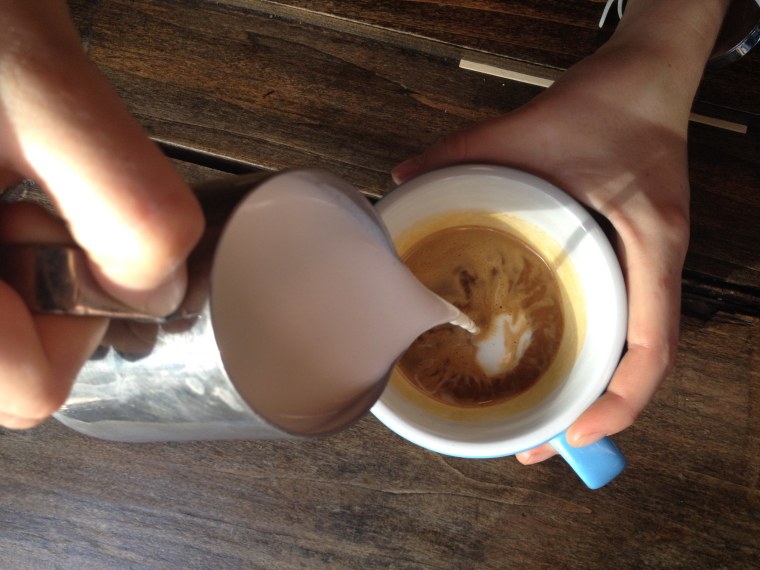 Immediately pour a dollop of the milk into the cup with the espresso.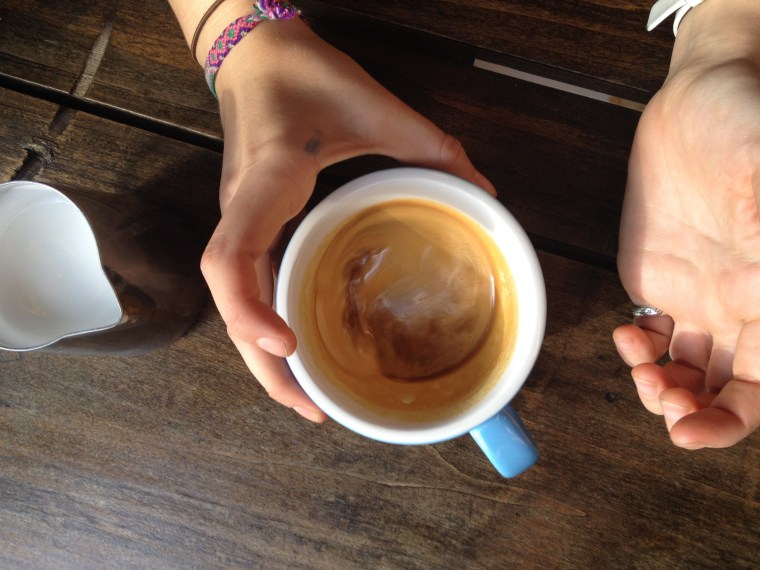 Swirl the cup two to three times to combine the milk and espresso.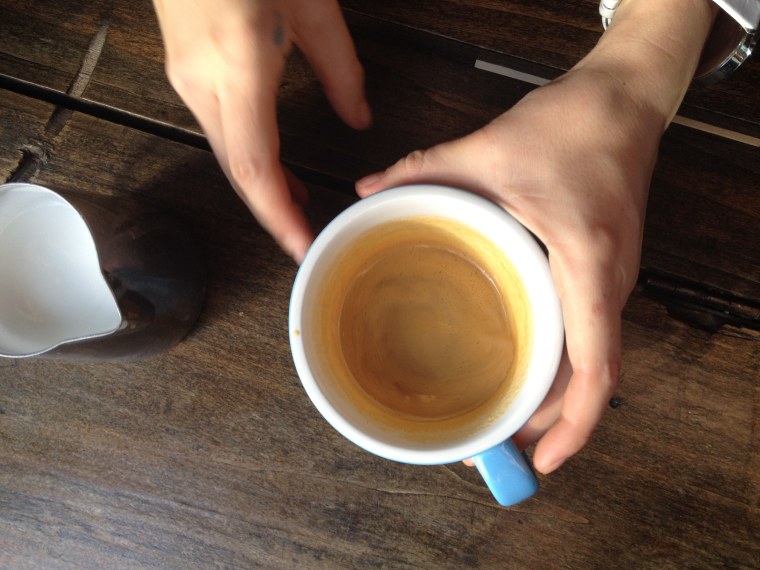 The result will be a solid light brown color that will be the backdrop for your design.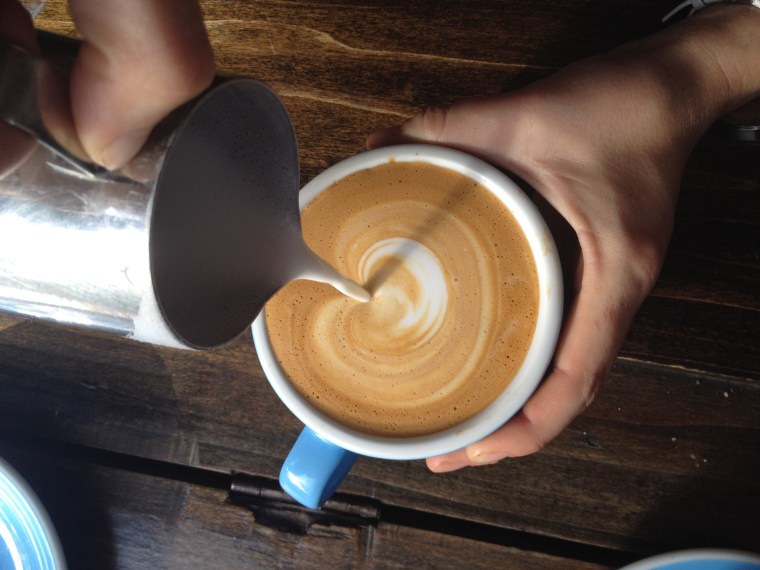 With one hand, tilt the cup at an angle and hold firmly. With your other hand, hold the pitcher so the spout is about one-inch away from the surface of the espresso-and-milk mixture. Pour the milk into the center of the cup until a solid white circle appears.
When the cup is about three-quarters full, raise the height of the pitcher by an inch and pour the milk away from you to cut through the center and make the bottom point of the heart. Enjoy!