With Michelin-starred restaurants and world-known Scandinavian chefs like Marcus Samuelsson leading the wave on Nordic cuisine, it has never felt trendier to eat a Swedish meatball. And yes, Sweden's food culture is much more diverse and varied beyond its iconic meatballs and chewy fish-shaped candy.
At some point, you've probably made your own Mexican tacos and maybe attempted your own Indian curries from scratch. But what about entertaining guests with a Swedish smörgåsbord?
You've heard the word thrown around to represent a large mix of various elements - a smörgåsbord of features, a smörgåsbord of activities, and such. This Swedish word traditionally refers to a buffet-style spread of small dishes – mostly cold with a few hot plates. While a traditional Swedish smörgåsbord contains an array which changes based on the season (Julbord during Christmas, Påskbord during Easter, for example), there are five base items you absolutely need to start creating a true semblance.
The best part? Your nearest IKEA store carries the food items below so on your next hunt for furniture that comes in a thousand pieces, swing by IKEA's marketplace too.
Gravad lax with mustard sauce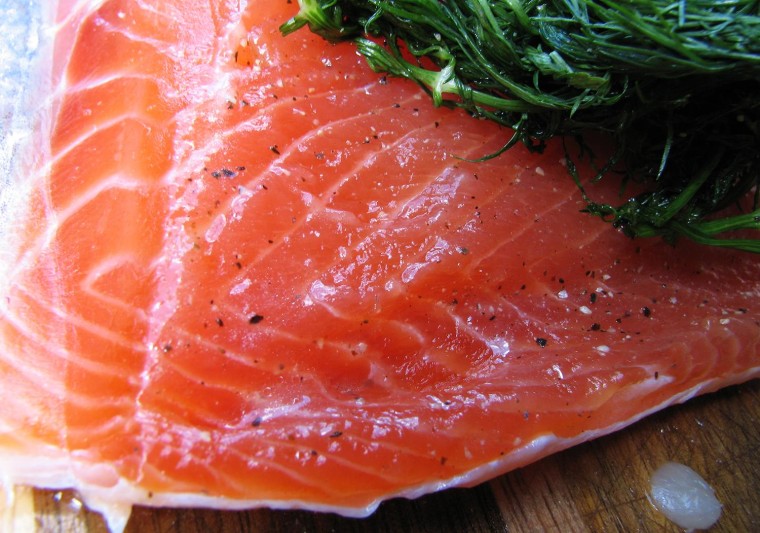 Don't be fooled by its saltier smoked cousin often referred to as "lox". Gravad lax (or gravlax) is raw salmon that has been cured for a few days in sugar, salt, and dill. So what you get is a less salty, sweeter fish that practically melts in your mouth. Gravad lax is often eaten with a tangy sweet mustard and dill sauce known as - you guessed it - gravad lax sauce (hovmästarsås). Any old mustard sauce won't do.
Pickled herring (sill)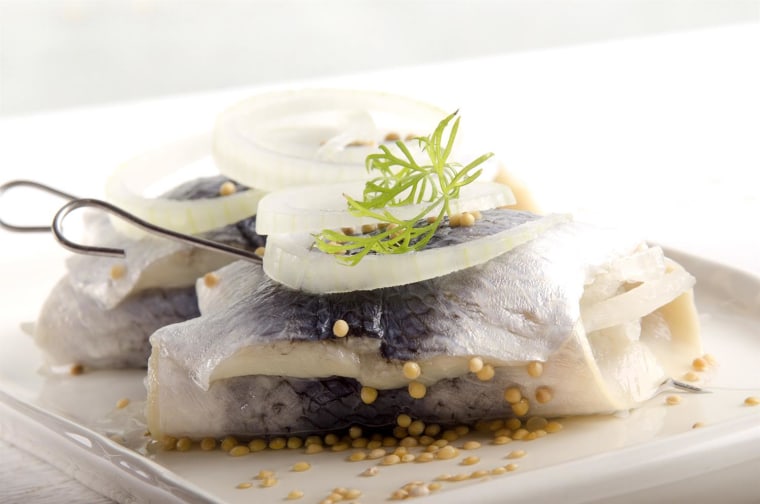 Centuries of fishing means Swedes have mastered the art of cooking and pickling seafood in more ways than humanly possible.
Which brings us to pickled herring (sill). With an abundance of herring in both the North and Baltic Seas, Swedes have been pickling herring as far back as the middle ages mostly as a way of preserving fish for storage and transportation.
Before wrinkling your nose up at the thought, pickled herring comes in a variety of flavors – mustard, onion, garlic, dill, just to name a few – and taste a whole lot better than it sounds.
Meatballs with cream sauce and lingonberry preserve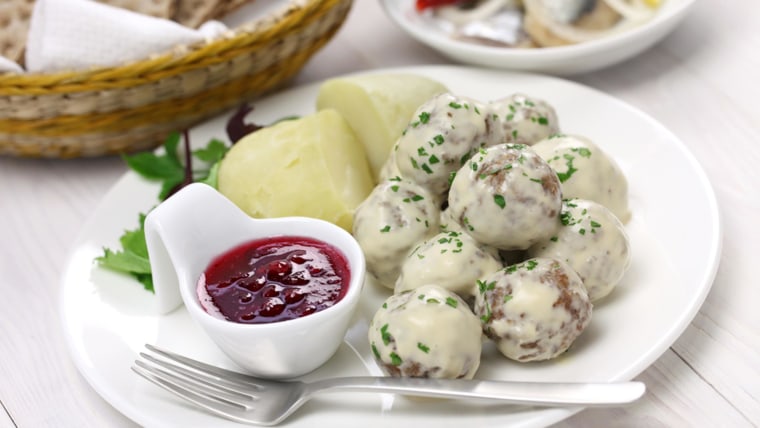 Meatballs are definitely a staple of the smörgåsbord and are served by lightly browning them in butter. While you can pick up meatballs at your local grocery store, pick up a bag at IKEA instead for a truer taste of Swedish flavor.
Lingonberry jam (sylt) is a widely used condiment for many meat dishes in addition to meatballs, pancakes, and blood pudding, and is ironically never used as jam on bread. A Swedish law called Allemansrätten grants everyone public access to freely enjoy nature so many Swedes grew up picking these tart red berries from nearby forests and making their own preserves.
So make sure your meatballs come with a side of lingonberries.
Almond yellow potatoes
Not just any potatoes, these are usually almond-shaped with yellow flesh and smaller in size. Their firmness even after cooking means they don't crumble apart and work well with the cured salmon and pickled herring. If you can't find almond potatoes, pick up yellow potatoes like Yukon gold or similar from your local grocery store.
Crisp bread (Knäckebröd)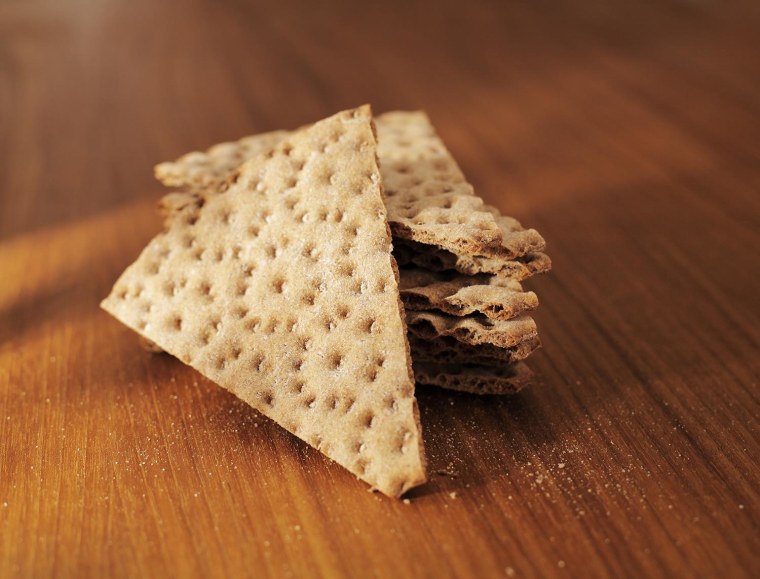 You'll often find a type of crispy rye bread called knäckebröd. Once considered a poor man's diet, crisp bread has been baked in Sweden for over 500 years and can last for a year if stored properly.
It is the most versatile food item in the country because it can be topped with anything and for your smörgåsbord, it should be served with a semi-hard to hard sharp cheese and butter.